Creative Christmas Gift Wrapping with two kinds of Wrapping Paper and a wooden Figure
Creative Christmas Gift Wrapping with two kinds of Wrapping Paper and a wooden Figure
Make your creative gift wrapping with several kinds of Christmas wrapping paper, a small wooden figure and possibly a spruce twig.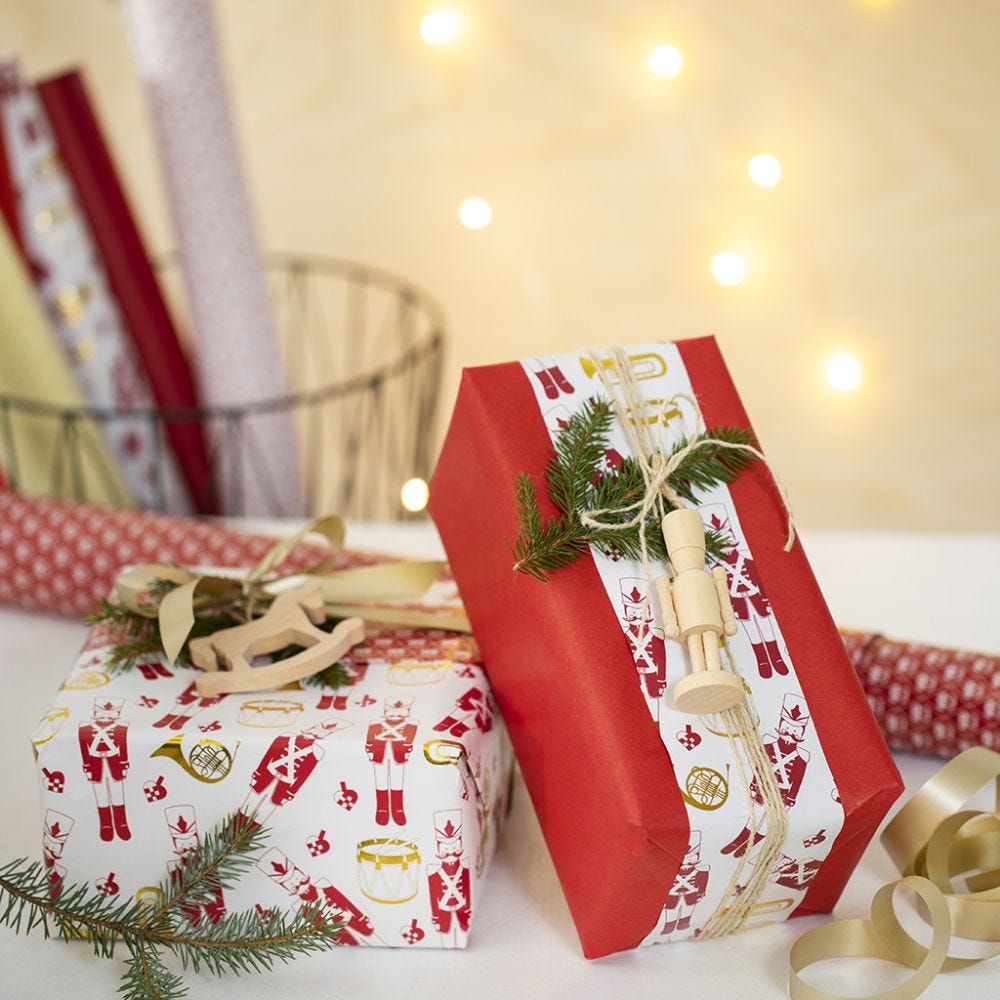 How to do it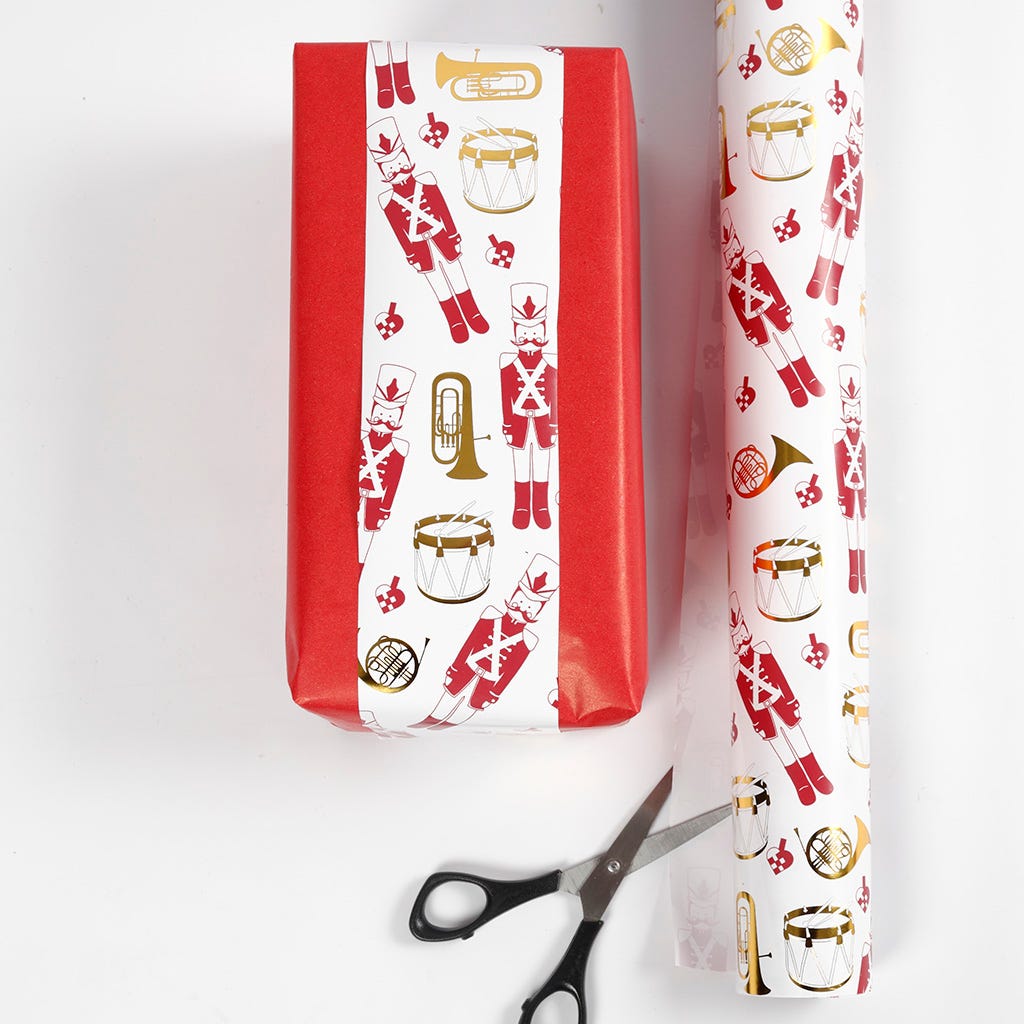 1
Wrap the present. Cut a piece of Christmas wrapping paper that fits the circumference of the present and is narrower than the present. Secure this piece of wrapping paper onto the back of the present with a piece of sticky tape.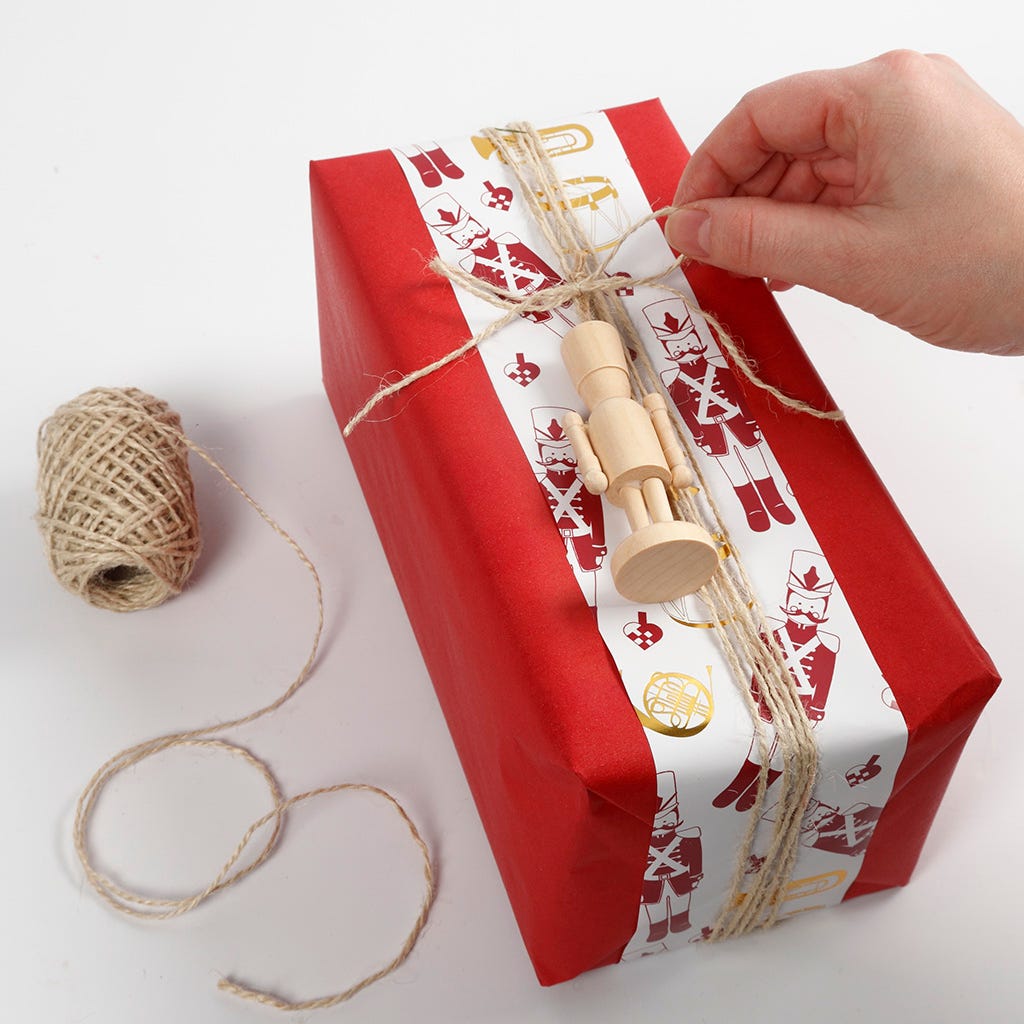 2
Wrap a piece of cotton twine or ribbon around the present several times and tie on a wooden figure with a bow.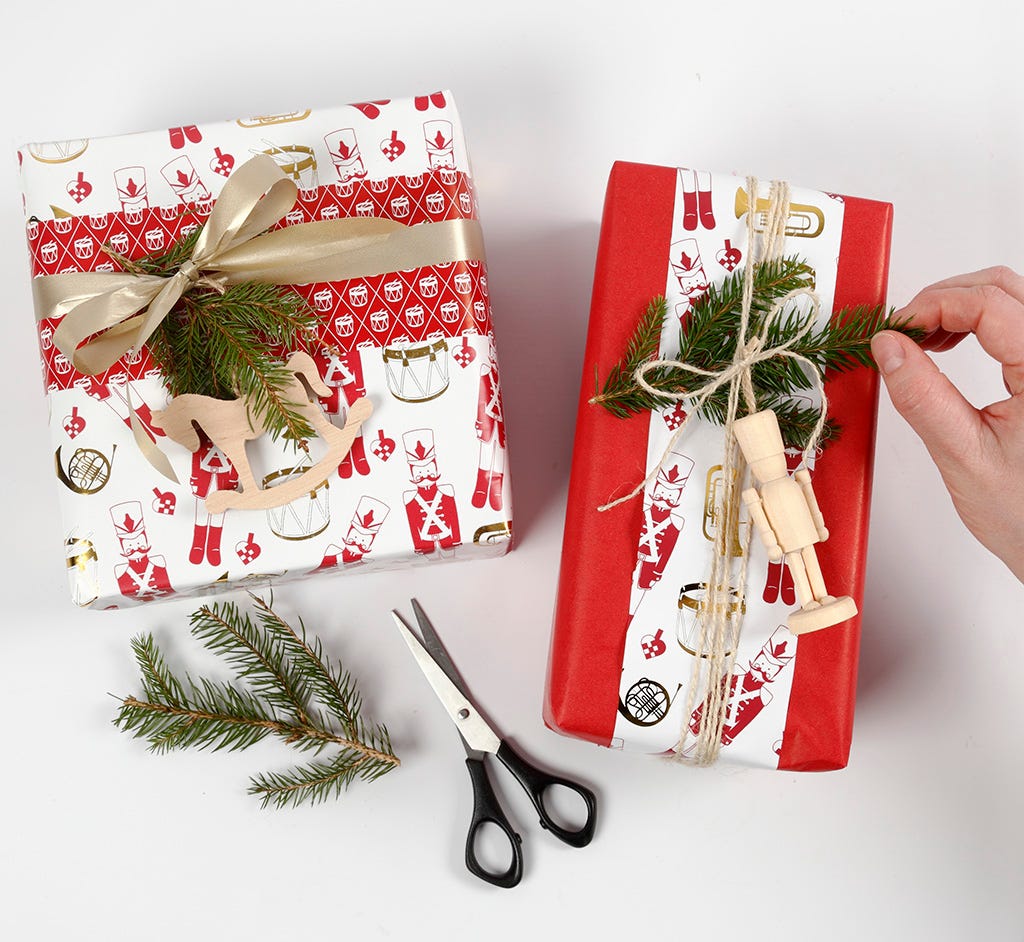 3
You may add a small spruce twig or similar.
Copyright © 2013-present Magento, Inc. All rights reserved.