Large hat boxes of papier-mâché covered with gorgeous country paper and decorated with Zigzag ribbon and Maritime Figures.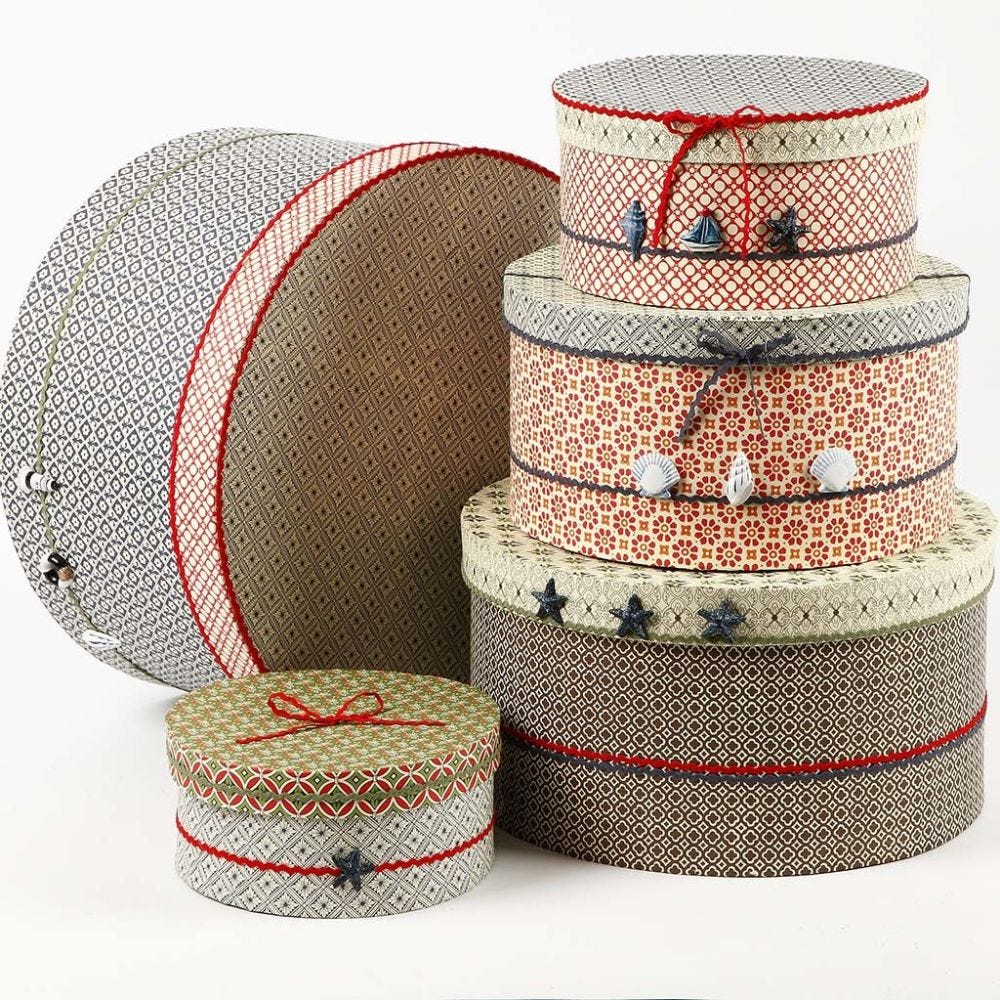 How to do it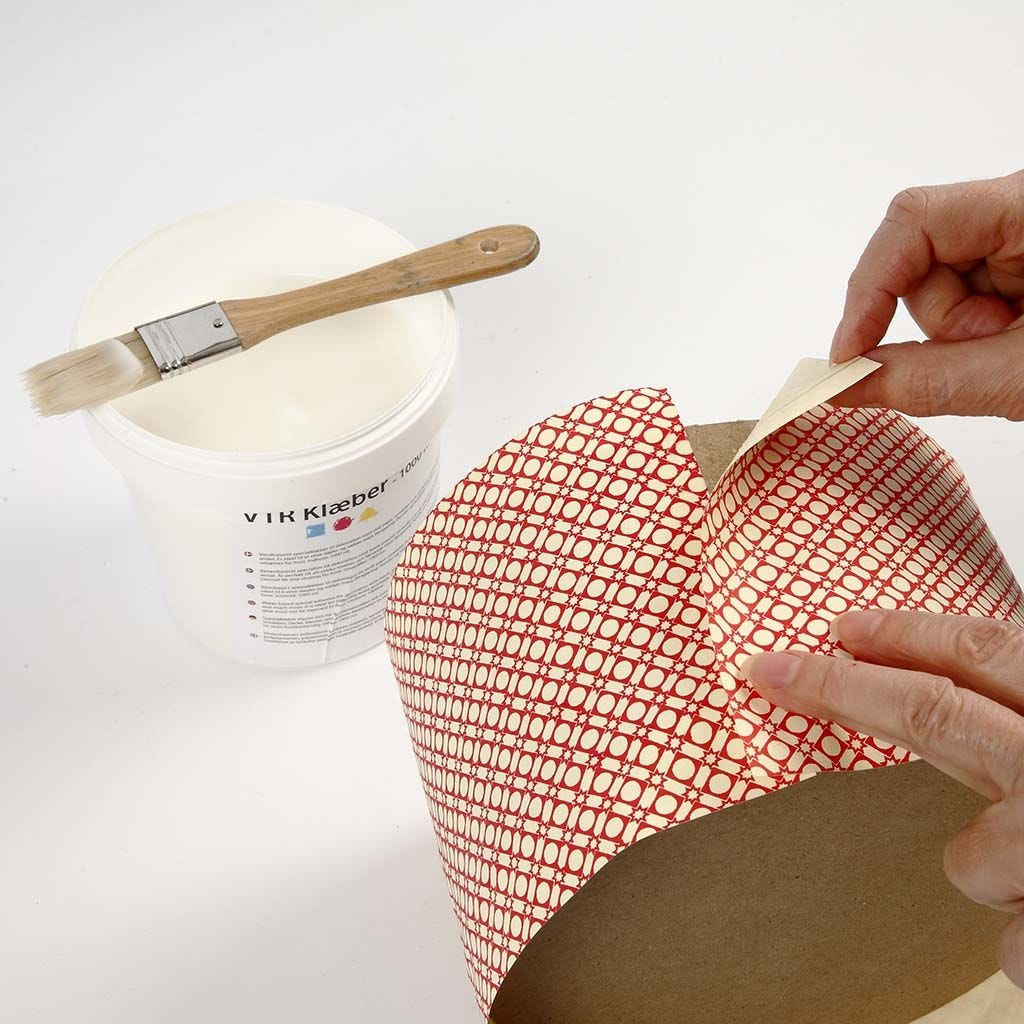 1.
Measure the circumference and cut the paper with an extra approx. 2cm on each side. Cover the box and the paper with VTR adhesive before fitting. When cutting push the paper together so the pattern matches.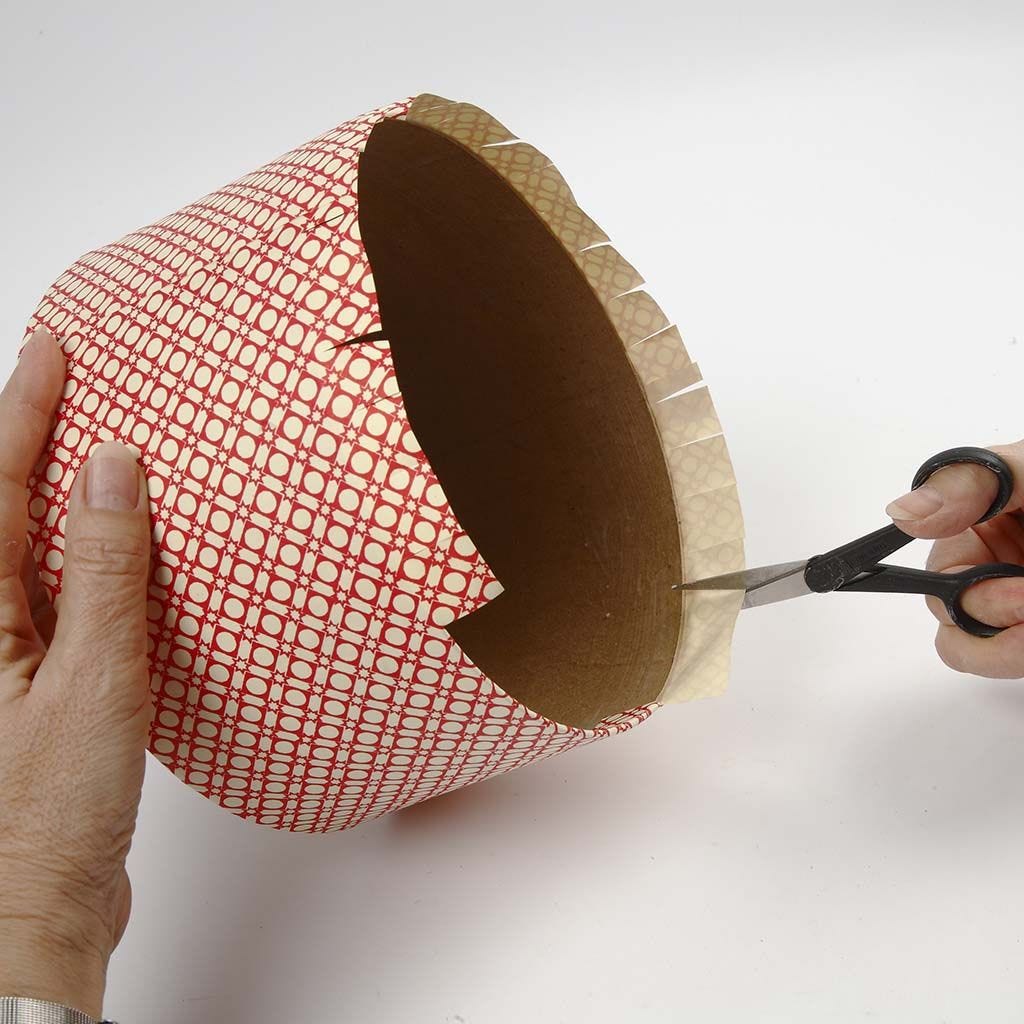 2.
Make incisions at the bottom and edge. Apply glue before folding down the flaps.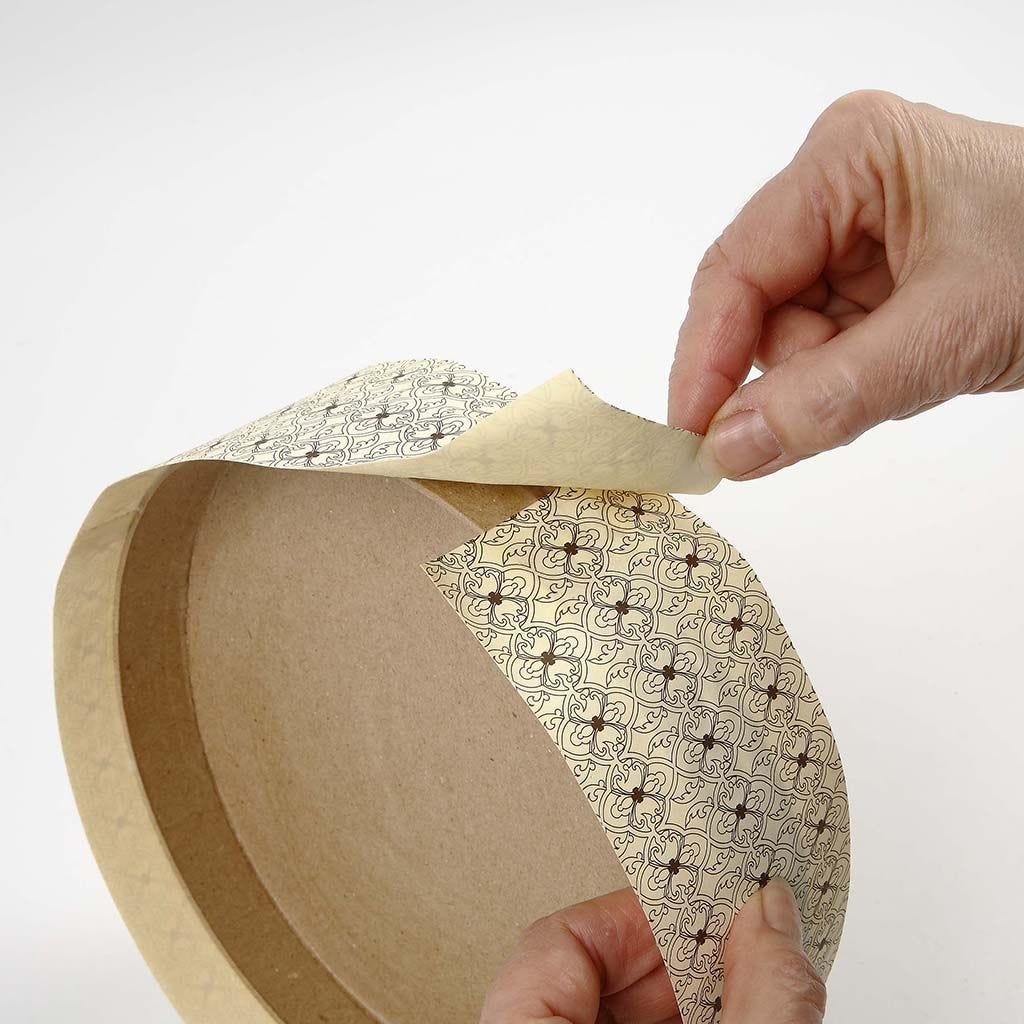 3.
Cover the edge of the lid in the same way.
4.
Draw the outline of the lid on the back of the paper and cut out.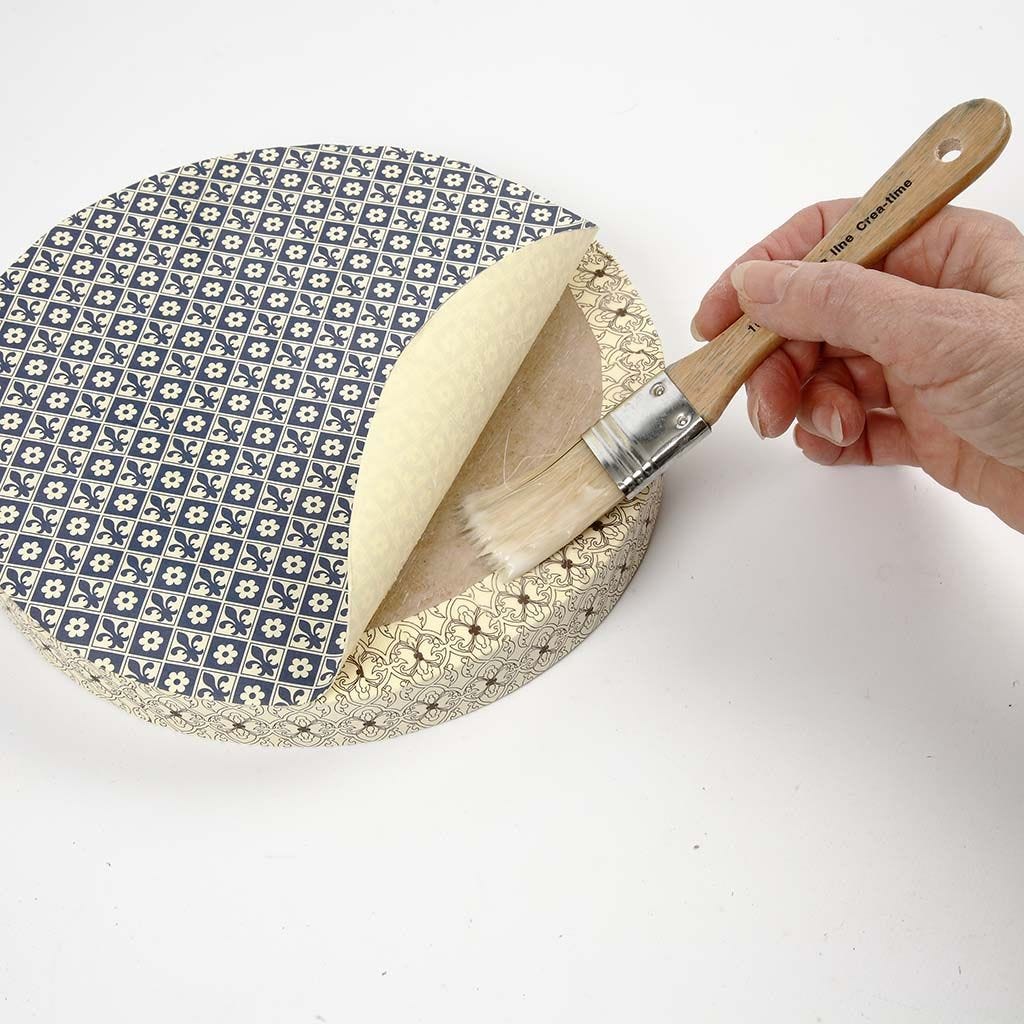 5.
Apply glue onto the lid and attach the paper whilst smoothing it out. Cover the base of the box in the same way.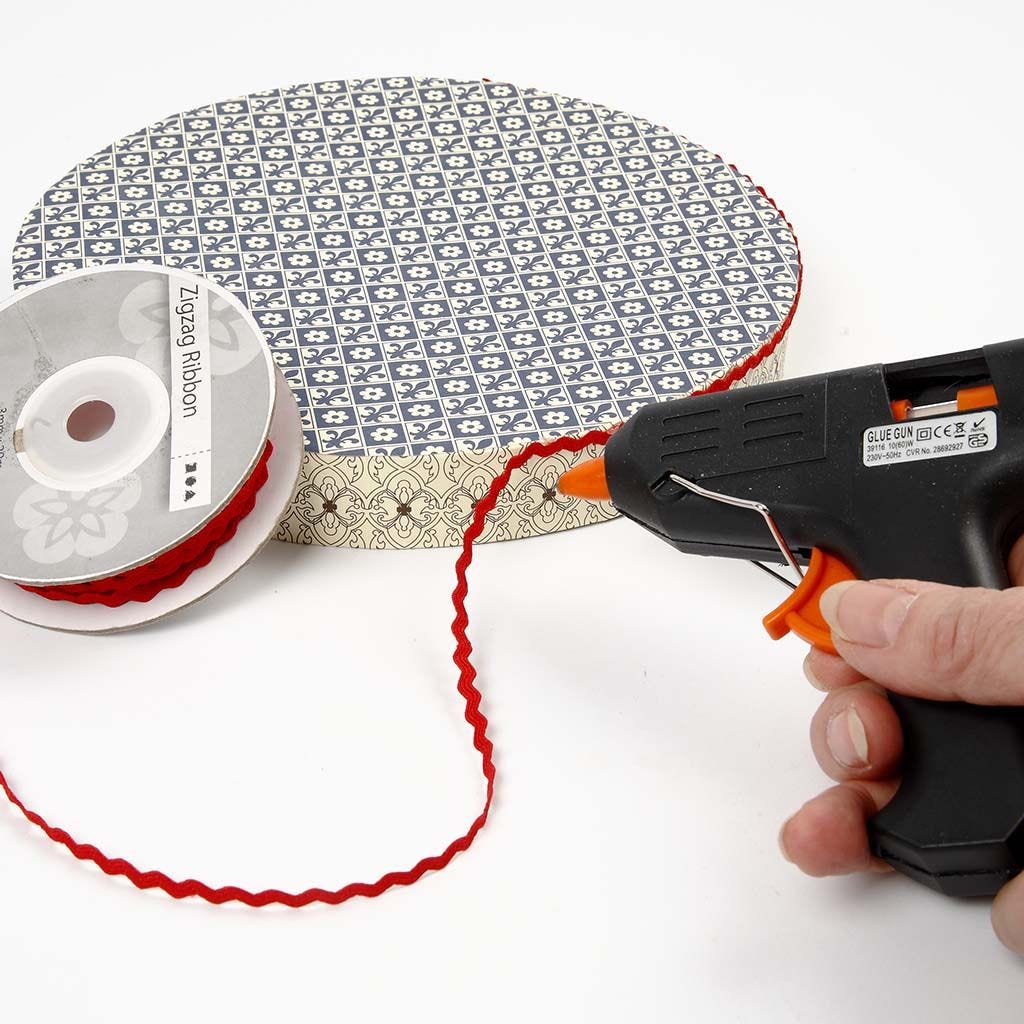 6.
Glue on Zigzag ribbon where desired.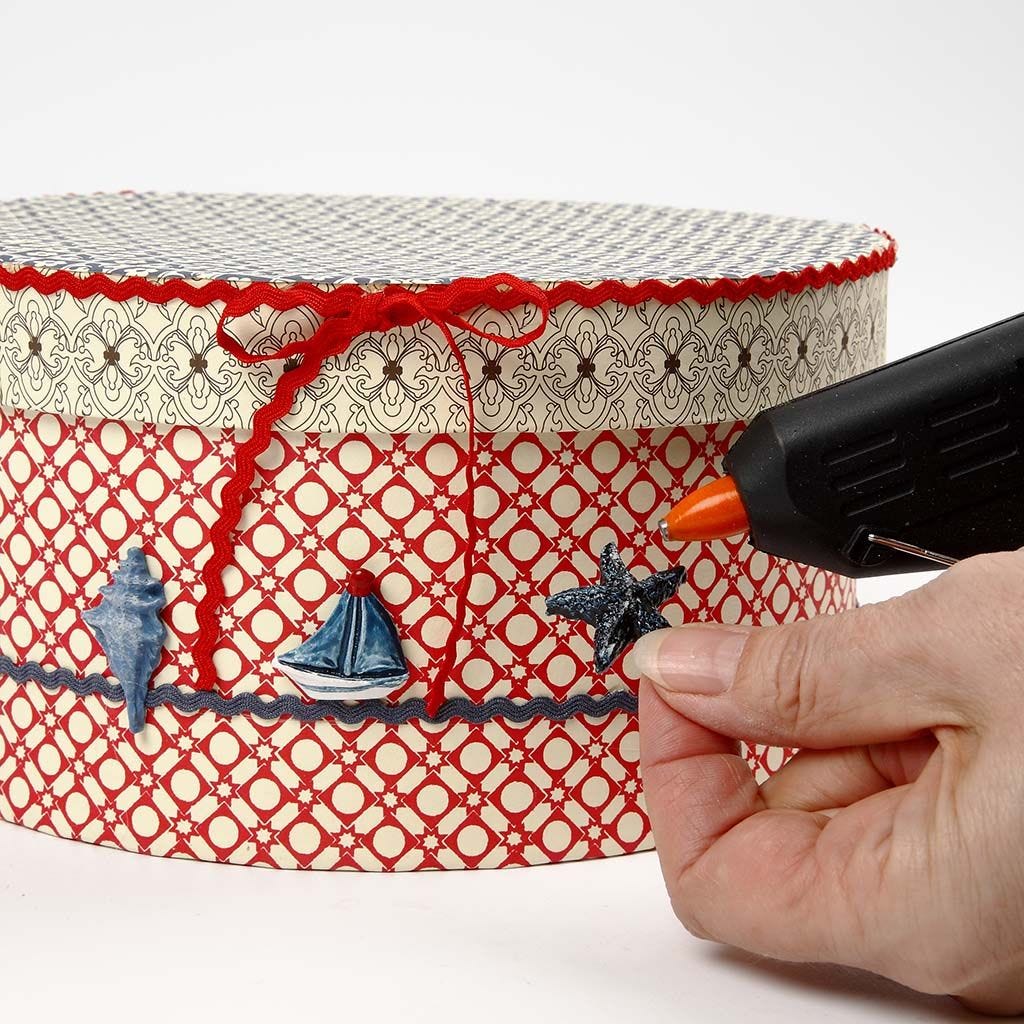 7.
Glue on Maritime Figures as decoration.
I'm shopping as
b2c incl. tax
b2b excl. tax
b2g excl. tax
Go back
I'm shopping as
Continue as guest
Copyright © 2013-present Magento, Inc. All rights reserved.