Corrugated Board, Feathers and Seashells on a Box with a Lid
Corrugated Board, Feathers and Seashells on a Box with a Lid
The lid of this hat box, made from brown papier-mâché, is decorated with glued-on guinea fowl feathers, seashells and beads. A border cut from corrugated board is glued around the edge of the box lid.
How to do it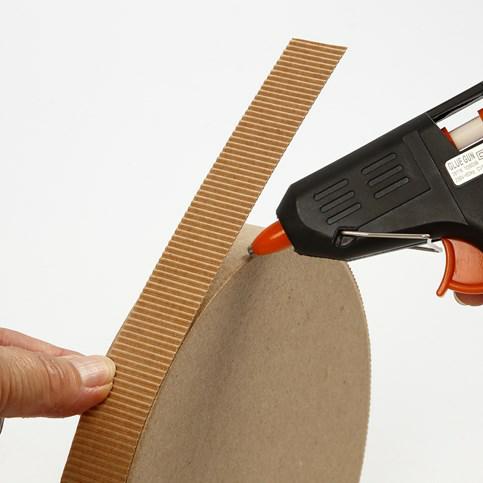 1.
Cut a piece of corrugated board to fit the edge of the box lid and glue it onto the edge using a glue gun.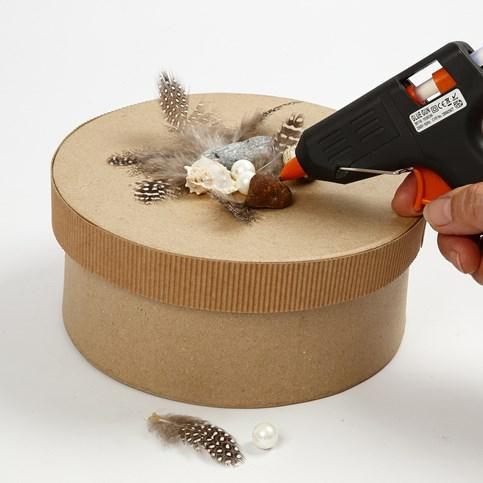 2.
Glue guinea fowl feathers, beads and various beach treasures such as shells and pebbles onto the lid.