Cool Reflectors for the Hours of Darkness
Cool Reflectors for the Hours of Darkness
Iron-on Reflective Film is ironed onto cotton fabric and then glued onto a piece of recycled card to make it stiff. A design is drawn on with Fabric Markers. Use Poster Hobby Markers to draw details. How to do it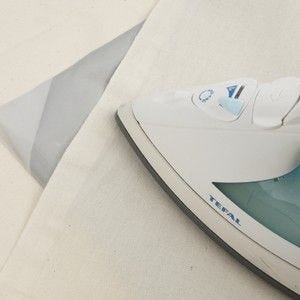 1
Iron the reflector onto cotton or or flax.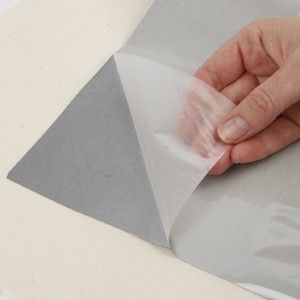 2
Remove the protective plastic from the front.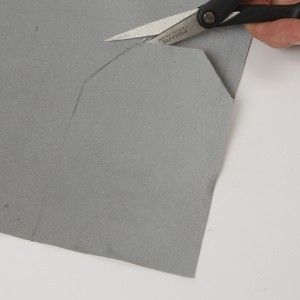 3
Draw the shape of the reflector and cut out.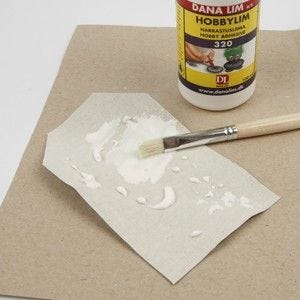 4
Glue a piece of recycled card onto the back of the reflector, and cut out. Glue the reflector onto the other side of the recycled card, and cut out. Put the reflector in pressure until it is completely dry.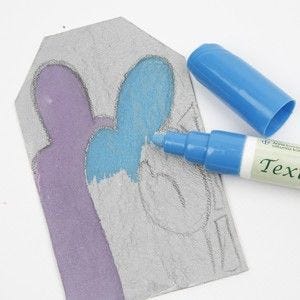 5
Now draw the outline with a Fabric Marker.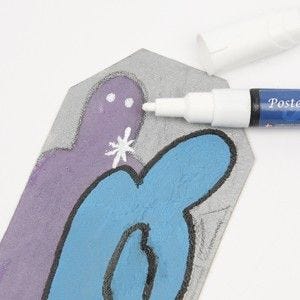 6
Decorate with Poster Hobby Markers.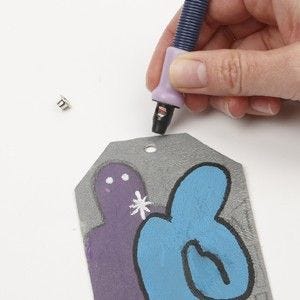 7
Cut a hole in the reflector and fit an eyelet in the hole, and a chain (item No. 60-160).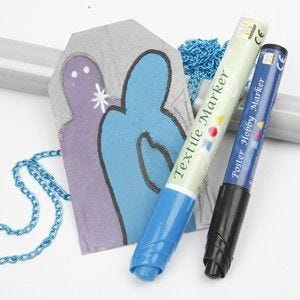 8
An Iron-On Reflector with Fabric and Poster Hobby Markers.