Cone Angels with Felt and Feathers
Cone Angels with Felt and Feathers
Papier-mâché cone angels with Vivi Gade Design felt (Skagen). Wooden beads with facial features for heads, yarn, feather wings, a halo made from silver beads on silver-plated wire. Decorate the dress with a white feather boa, trim and 3D silver Liner. How to do it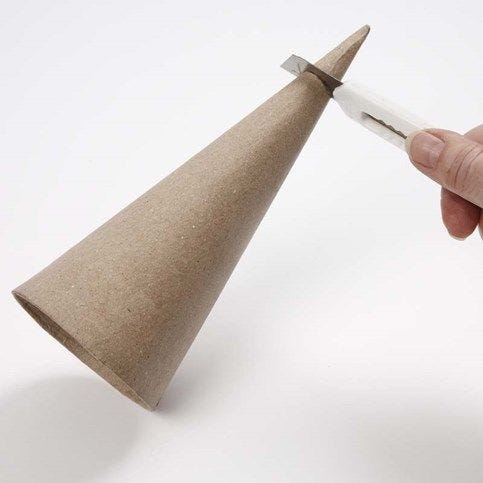 1.
Use a craft knife and cut off approx. 3.5cm of the top of the cone.
2.
Print and cut out the template, which is a separate PDF file for this idea. Copy onto a piece of felt and cut out.
3.
Glue the felt onto the cone and trim if needed.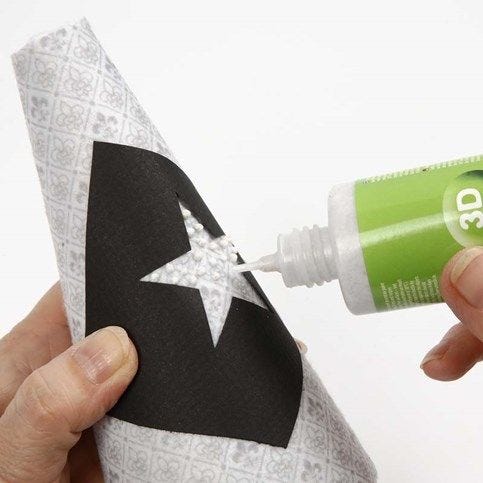 4.
Cut out the star and the heart from the template. Use the holes in the template from the cut-outs for applying silver-coloured dots directly onto the felt from the 3D Liner bottle.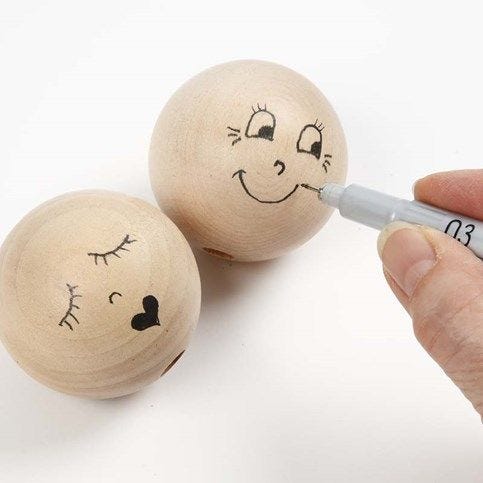 5.
Use a fine black permanent marker and add the facial features onto the wooden bead.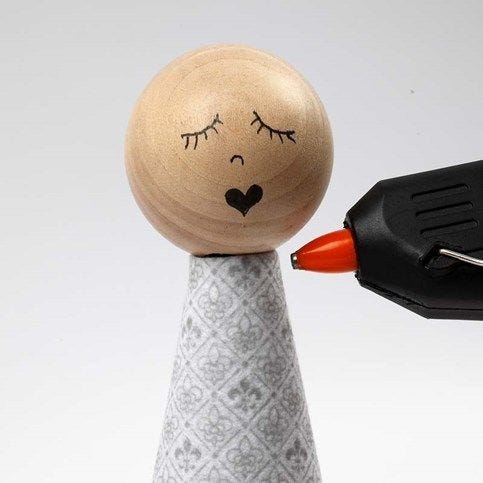 6.
Use a glue gun for attaching the wooden bead for the head onto the pointed end of the cone.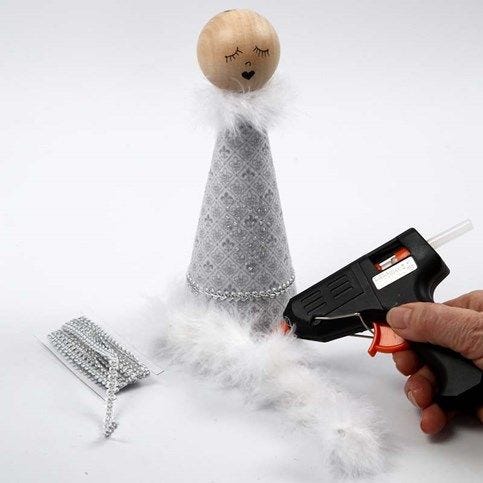 7.
Glue the white feather boa onto the top for the collar and at the bottom for the dress's border. Add braided trim on top for decoration.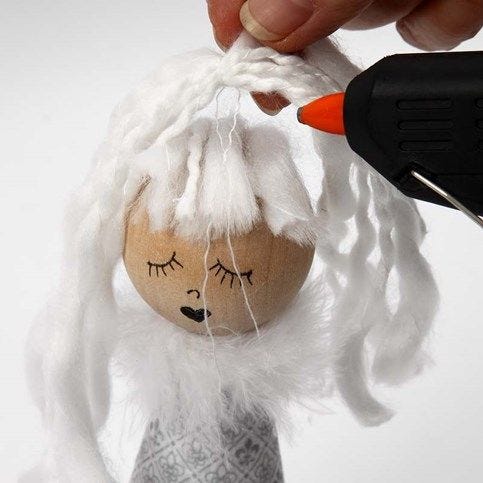 8.
Gather some frizzy cotton yarn and glue it onto the head (the fringe and hair at the back first). Now gather the hair at the sides using a piece of yarn for the parting before gluing it in place. You may style the hair by trimming it or you may make two plaits and tie them with braided trim.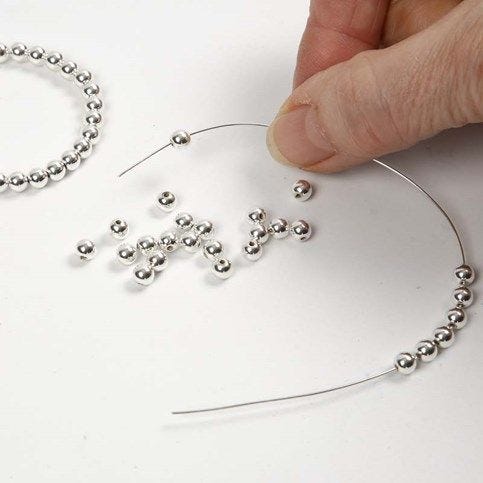 9.
Make a halo from silver beads threaded onto a piece of silver-plated wire. Close the halo by twisting the ends. Use the circumference of the wooden bead (the head) for guidance.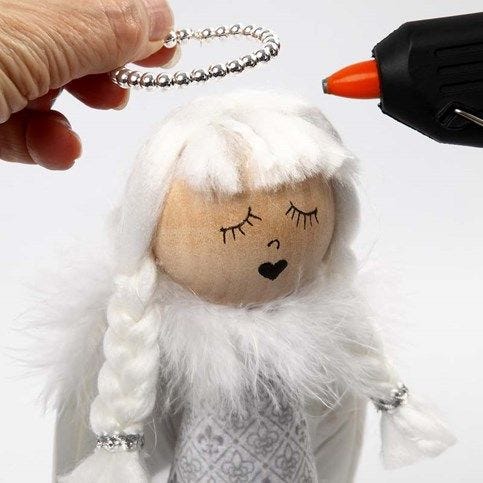 10.
Attach the feather wings on the angel's back and the halo onto the head using a glue gun.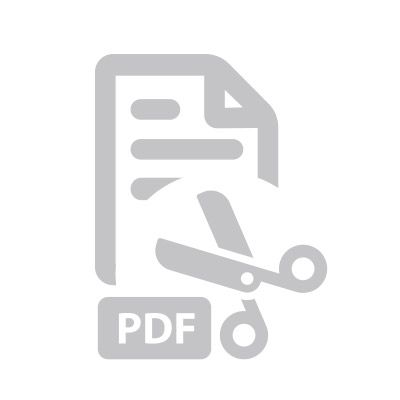 Attached file:
Download
Copyright © 2013-present Magento, Inc. All rights reserved.