Colourful trivets from wooden sticks
Colourful trivets from wooden sticks
This is a simple idea enabling young and older children to be creative! Paint either wooden sticks or wooden beads, thread onto a maize string and hey presto, the children have made a beautiful trivet. An ideal gift idea!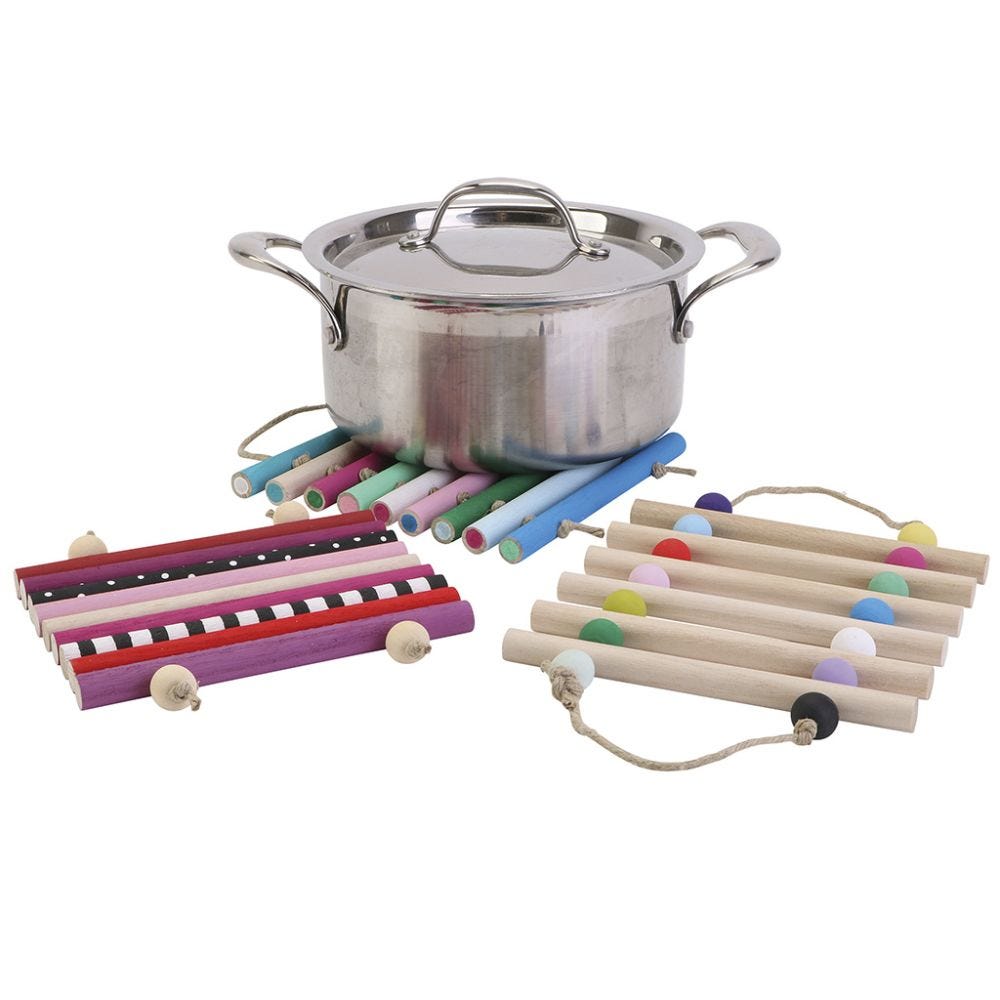 How to do it
How to do it:
Paint wooden sticks or wooden beads with acrylic paint in beautiful colours. Leave to dry.
2
"You may paint patterns and other effects on the wooden sticks: •Stripes: Paint the wooden stick with white paint and leave to dry. Attach pieces of thin masking tape in stripes and dab on top with black paint. Remove the masking tape. •Dots: Paint the wooden sticks with black paint and leave to dry. Make white dots with the brush handle dipped in white paint. •Dots on the end of wooden sticks: Dap the handle of a foam stencil brush in paint. Push onto the end of the wooden stick, rotate and lift".
3
Thread the wooden sticks onto the maize string – with or without knots or with wooden beads between the sticks. Make the trivets with or without handles.
Tip
You may increase the durability of the wooden sticks by varnishing them before threading them onto the maize string. PLEASE NOTE: The 20 mm wooden beads fit the maize string and are slightly higher than the wooden sticks. The 10 mm and the 15 mm wooden beads fit all the 2 mm diameter leather cords. These beads are the same height or lower than the wooden beads.