Pop art always looks great! The recognizable designs and bright colours made famous by Warhol still appeal! The children work with paraphrases of Allan Stockholm's ''Main courses''. They colour-in pictures of themselves with artist markers and draw food upside down with Posca markers. TARGET GROUP: Juniors (Y3-Y6) and seniors (Y7-Y9)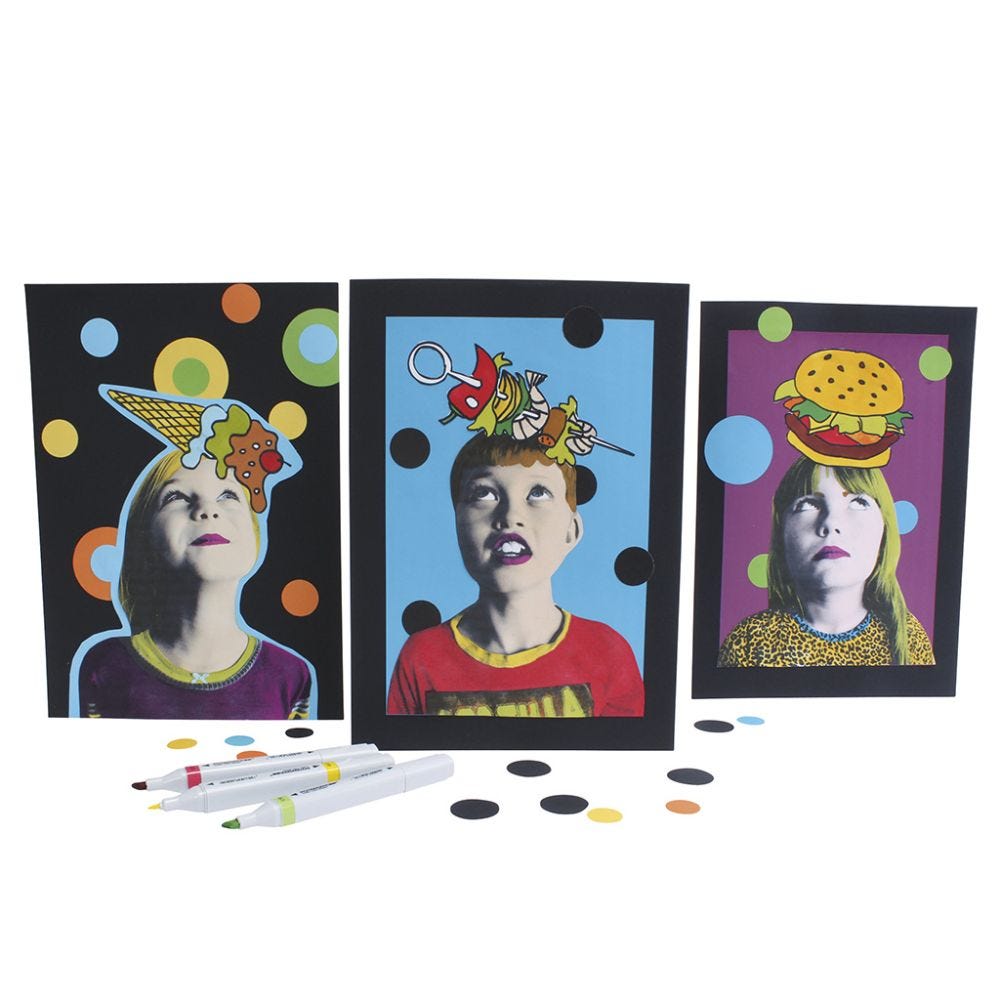 How to do it
1
Check out Andy Warhol's pop art portraits and Allan Stochholm's photo series ''Main courses''.
2
Take digital photos of each other while imagining having food on your heads. Is it delicious or disgusting food? What are the facial expressions, in what direction are they looking, etc?
3
Crop the images graphically and process them so that they appear black and white with high contrast.
4
Print the pictures and decorate with artists markers.
5
Draw your favourite dishes or your least favourite dishes on white drawing paper with a pencil and colour in with Posca markers. Finish with a black marker.
6
Cut out the portrait and the food 1-2 mm from the line and the edge.
7
Make a coloured background from torn paper or a black background from kraft paper and punch or cut out circles in different sizes and colours. Attach with a glue stick.
8
Attach the portrait and the food onto the background using a glue stick. Attach the food on top of the head using a glue stick.
9
You may attach your finished picture on top of a larger piece of black kraft paper, giving the picture a frame.
10
Also use this technique to make "dream pictures", i.e. the children draw dreams – instead of food – and glue these on.