Colourful Angels made from Bonsai Wire and Gauze Bandage
Each angel is made from gauze bandage, wrapped around a bonsai wire skeleton. When dry, the gauze bandage is painted with A-Color glitter paint. Foam rubber wings, paper yarn hair and a painted polyresin crown are attached.
How to do it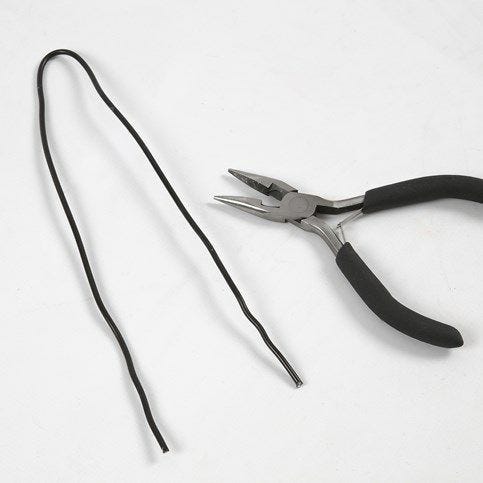 1.
Form a U-shape from piece of black bonsai wire measuring approx. 50-60cm. Push from each side where the loop is at the top to form the shape of the head.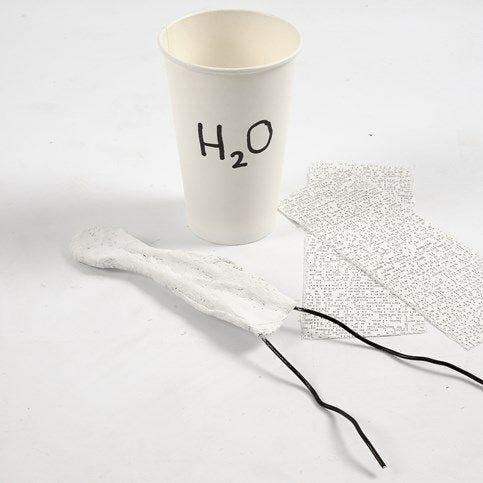 2.
Cut some 20cm pieces of gauze bandage. Moisten the gauze bandage and wrap it piece by piece around the bonsai wire skeleton until the angel's head and body/dress come into shape. Leave the figure to dry lying down.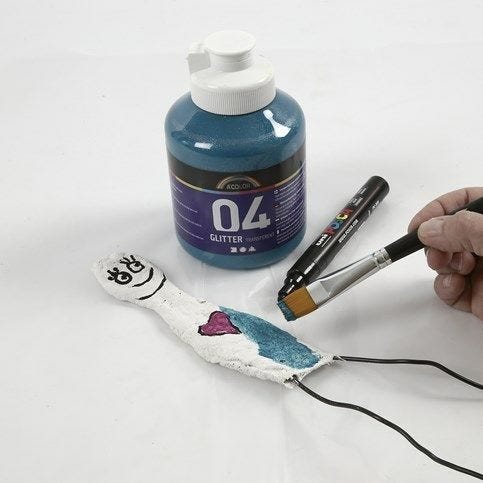 3.
Draw facial features and other details with a thick, black Uni Posca marker. Paint the dress and the small polyresin crown with A-Color glitter paint. Leave to dry.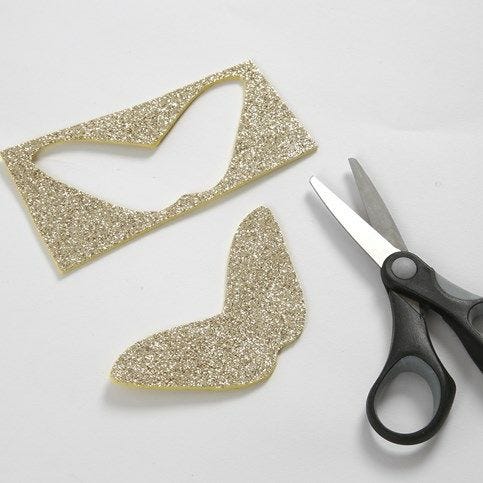 4.
Wings: Print and cut out the template which is available as a separate PDF file for this idea. Draw the outline of the template onto glitter foam rubber and cut out.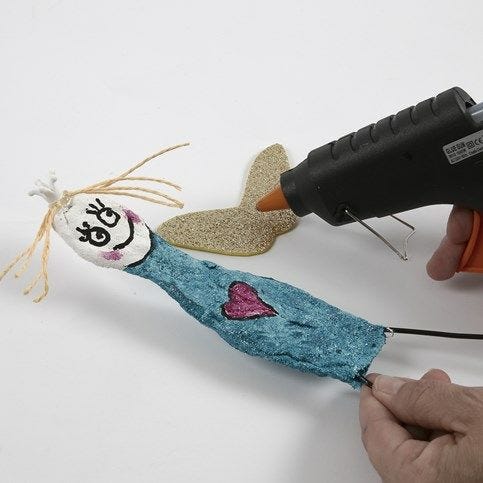 5.
Attach the wings, the paper yarn hair and the small crown onto the gauze bandage figure.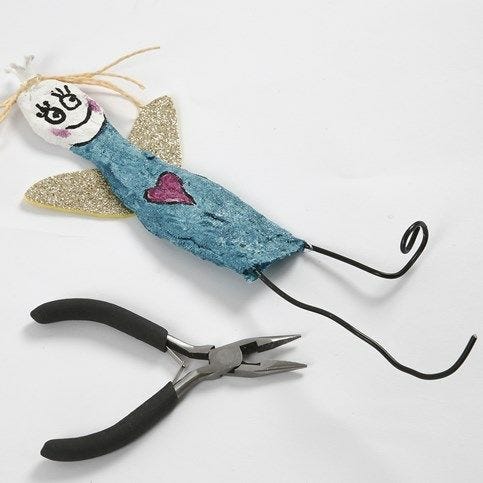 6.
Use flat nose pliers and bend the bonsai wire to make feet, enabling the angel to stand unaided.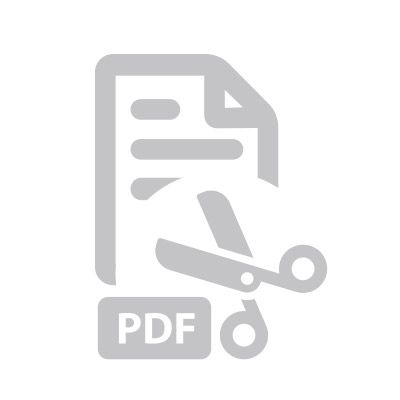 Attached file:
Download
I'm shopping as
b2c incl. tax
b2b excl. tax
b2g excl. tax
Go back
I'm shopping as
Continue as guest
Copyright © 2013-present Magento, Inc. All rights reserved.