Coiled Basket Weaving with a firm Base
This basket is made from a piece of maize cord which is coiled, bound and sewn together onto a black-painted wooden basket weaving template with pre-drilled holes. Pieces of black paper yarn are tied into the holes to keep the finished basket rigid.
How to do it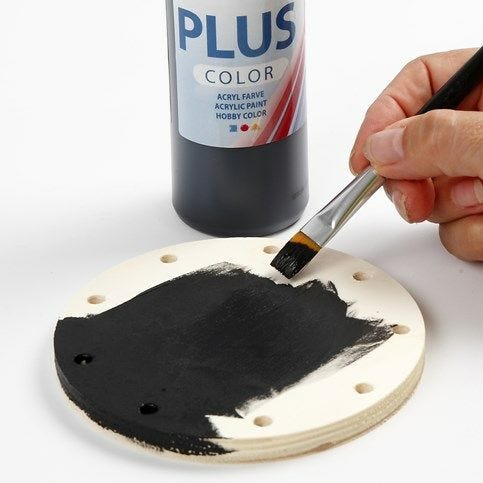 1.
Paint the wooden basket weaving template all over – except underneath - with black Plus Color craft paint. Leave it to dry.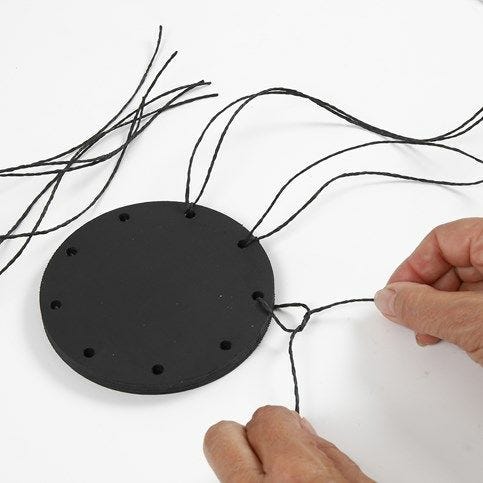 2.
Cut nine 100cm pieces of paper yarn which is equivalent to the 8cm height of the finished basket. Tie the pieces onto the holes in the wooden basket weaving template; one piece in every hole and tying them identically.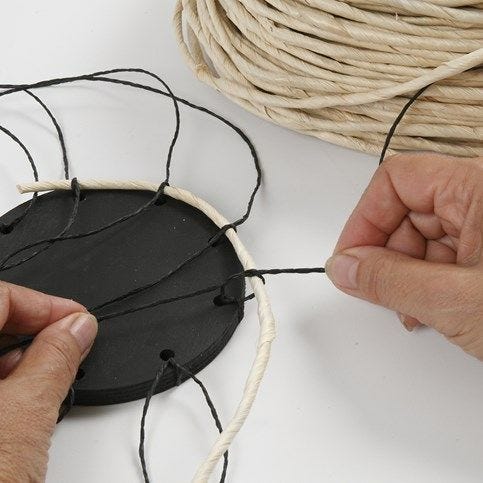 3.
Arrange one end of the maize cord on top of the tied-on pieces of paper yarn – all the way around on the base of the wooden basket weaving template. Make sure that the cord is flush with the edge and tie the black paper yarn around the cord, piece by piece, using identical knots.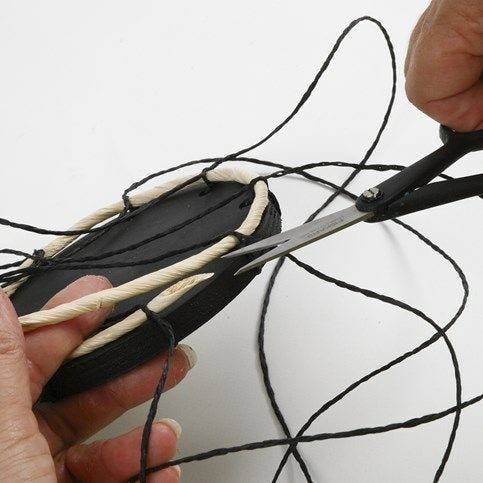 4.
Before arranging the second round of the maize cord on the wooden basket weaving template, cut a diagonal incision in the maize cord from the first round. You may apply a line of glue between the two rounds.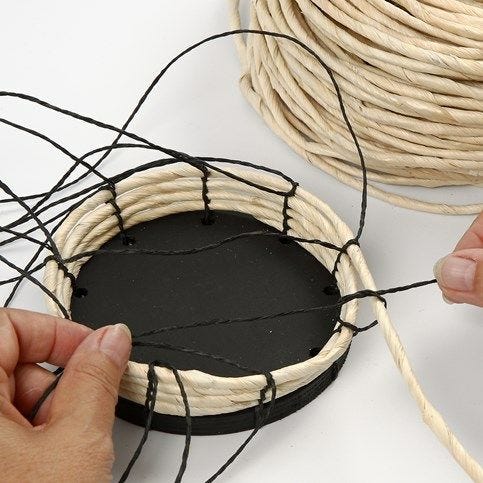 5.
Increase the circumference slightly for each round/, so that the basket takes shape. NB: Be careful not to tye the paper yarn too tightly as it can break.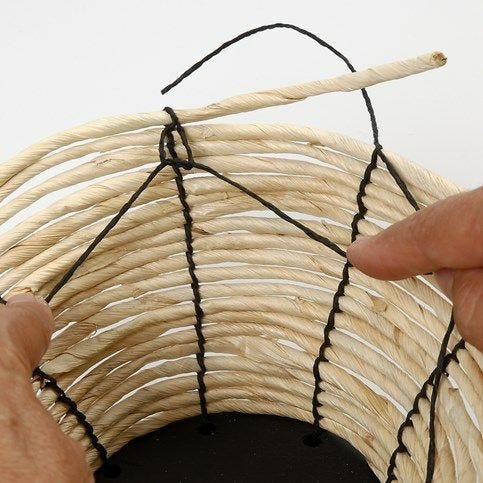 6.
When tying the last round of maize cord, use reef knots between this round and the previous round.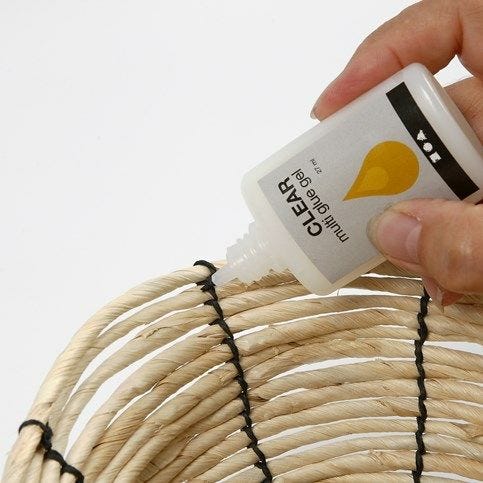 7.
Trim all ends and secure all the knots with a blob of glue.
I'm shopping as
b2c incl. tax
b2b excl. tax
b2g excl. tax
Go back
I'm shopping as
Continue as guest
Copyright © 2013-present Magento, Inc. All rights reserved.