Star & Snowflake from Felt with Imitation Metal Leaf & Charms
Star & Snowflake from Felt with Imitation Metal Leaf & Charms
Apply Fix Glue to the felt star and the felt snowflake. Allow it to harden sligthly before attaching the imitation metal leaf. Attach a piece of cotton cord for hanging which is decorated with silver charms. How to do it
1.
Pour Fix Glue into a refill bottle with a tip.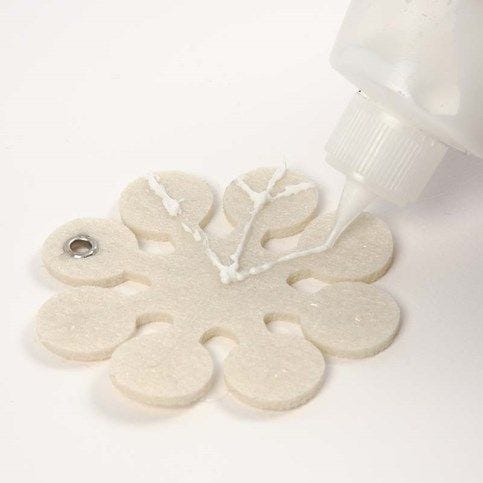 2.
Squeeze Fix Glue onto the felt shapes in a pattern onto chosen areas where you want the imitation metal leaf to show. Let the Fix Glue harden slightly.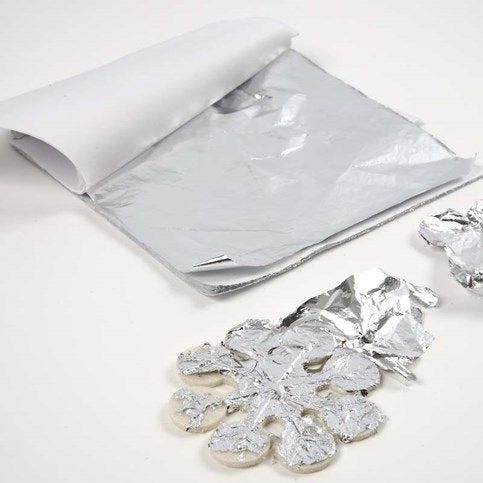 3.
Place a sheet of imitation metal leaf on top of the felt shape over the glued pattern. Squeeze lightly.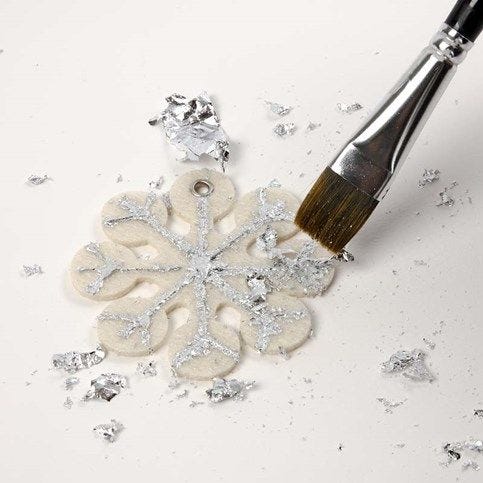 4.
Use a brush for brushing away the excess imitation metal leaf.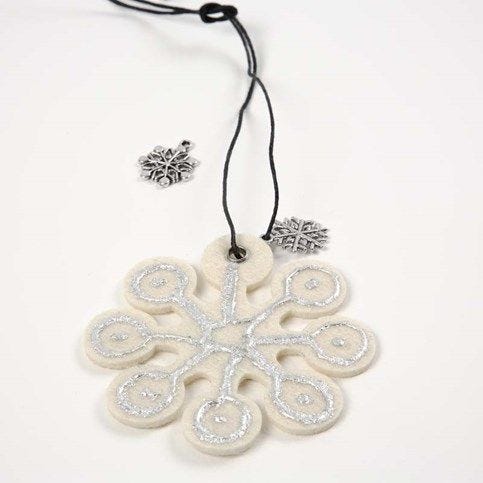 5.
Insert a piece of cotton cord and silver charms.
Copyright © 2013-present Magento, Inc. All rights reserved.