Click Ornaments with Graphic Designs as Prints
Click Ornaments with Graphic Designs as Prints
Prior to assembly, decorate the punched-out Click ornaments with a graphic design made with black stamp ink from a stamp pad and a silicon stamp on an acrylic block. When dry, assemble the Click ornaments and attach of waxed cotton string for hanging. How to do it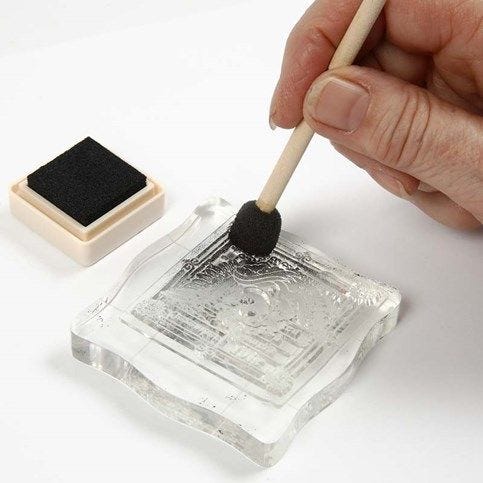 1.
Dab the foam stencil brush in black stamp ink from the stamp pad. Dab the ink onto the silicon stamp which is attached onto an acrylic block.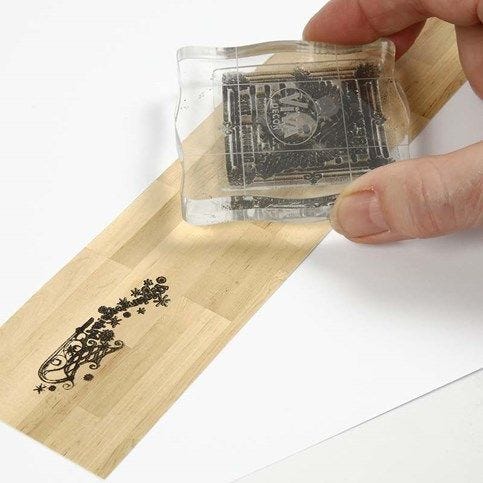 2.
Use the silicon stamp for making one or more stamp prints on the not yet assembled Click ornaments.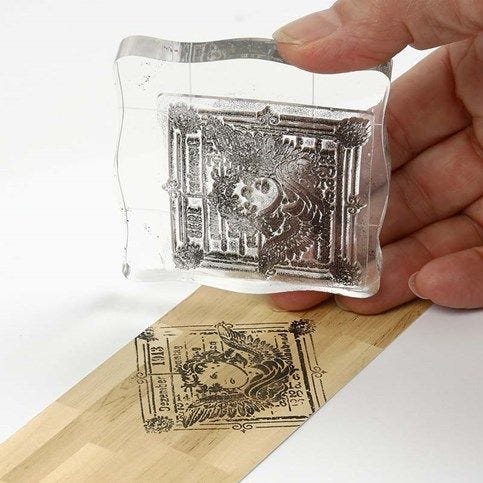 3.
Rinse the silicon stamp in lukewarm water immediately after use. Let the stamped prints dry before assembling the Click ornaments as shown in the next ten steps. Alternatively, see the Tutorial video!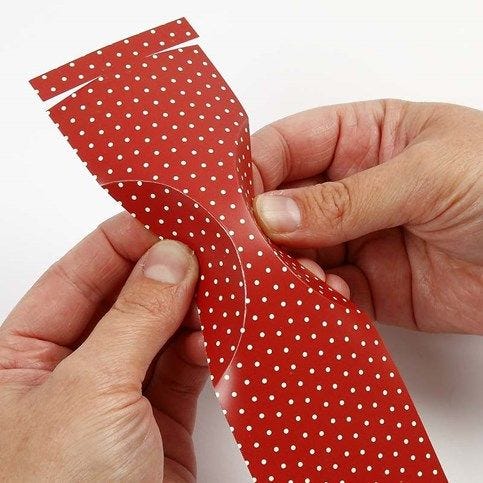 4.
Lightly press the embossed lines on the sides of the ornaments.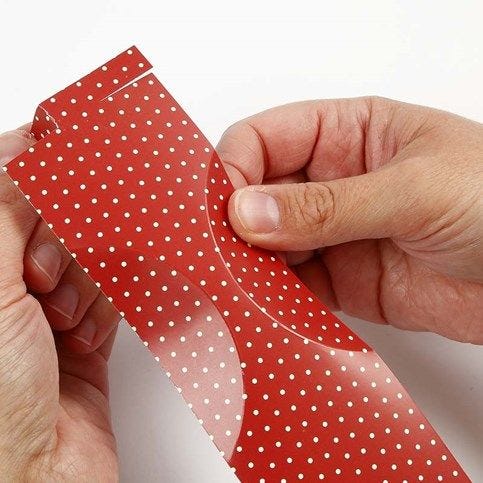 5.
Fold in one flap at the top.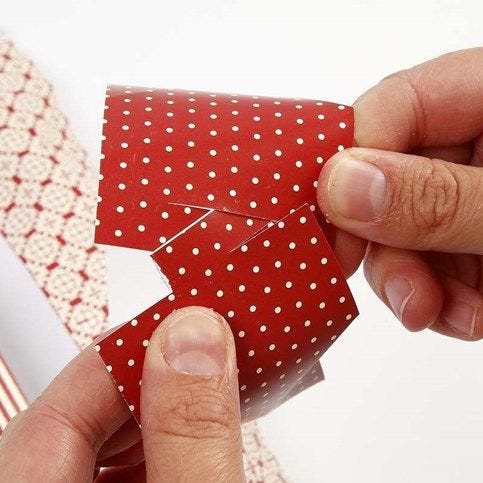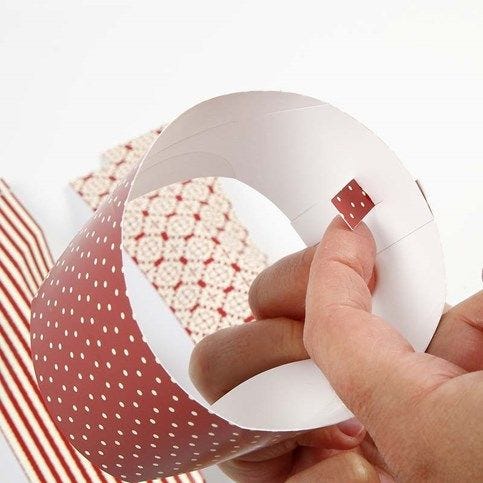 7.
Unfold the folded flap on the back.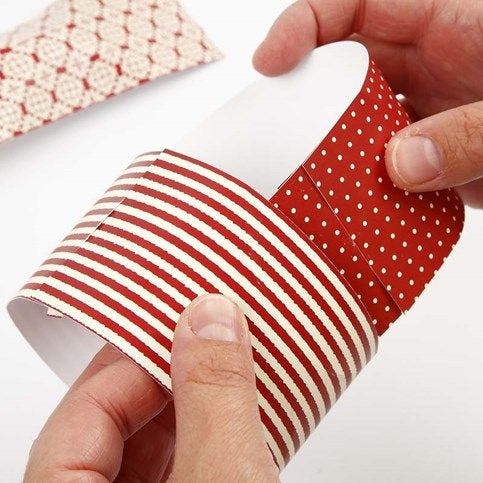 8.
Connect the two strips as shown.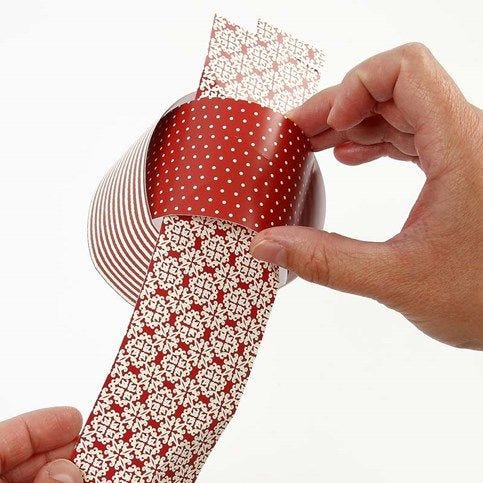 9.
Weave in the third strip between the other strips.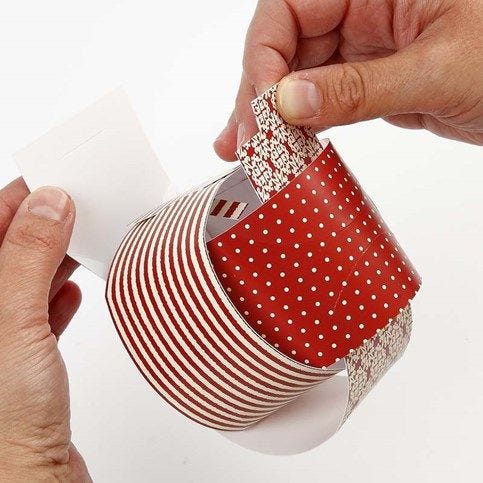 10.
Assemble it over the assembly of the previous strip.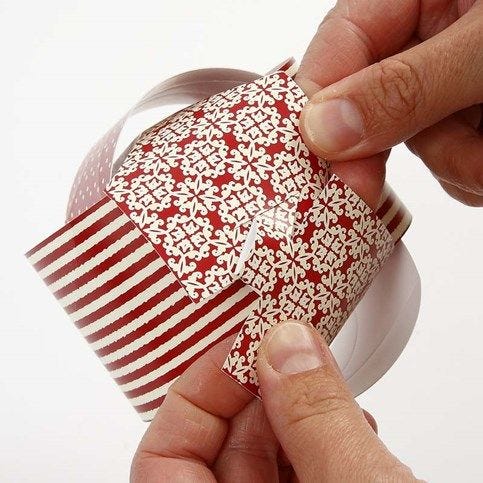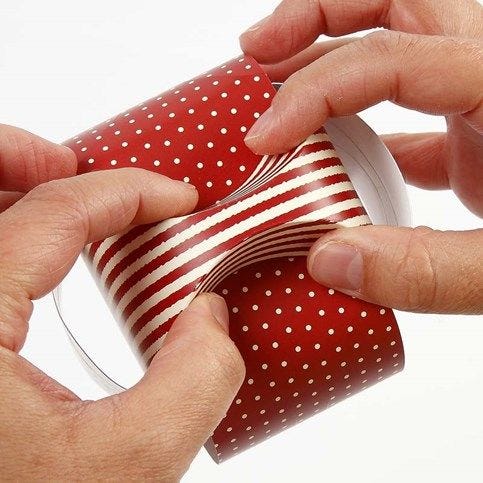 12.
Press in the embossed lines.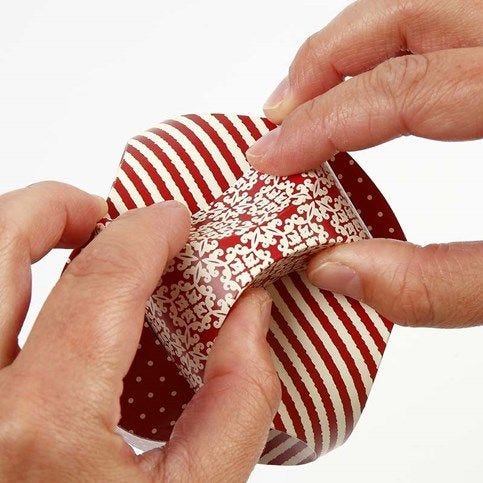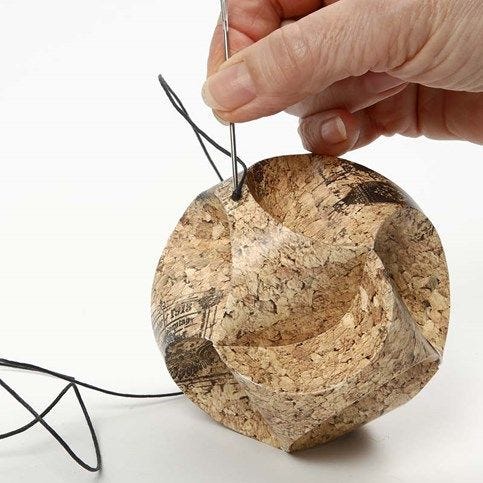 14.
A string for hanging: Make a hole in the Click ornament using a darning needle. Tie a knot on the waxed cotton string and push the knot inside the hole.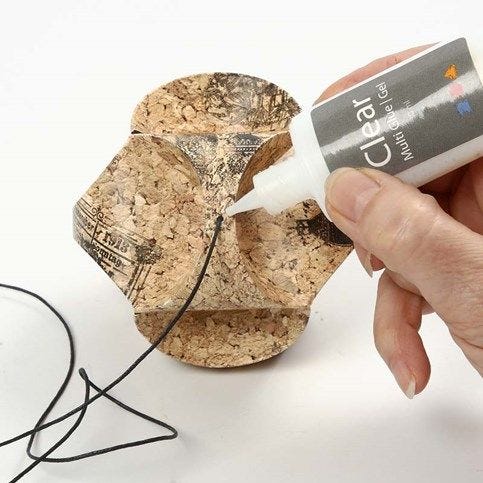 15.
Close the hole with a small blob of glue.
Copyright © 2013-present Magento, Inc. All rights reserved.