Christmas Trees decorated with Christmas Baubles, Pine Cones, Spruce and Lights
Christmas Trees decorated with Christmas Baubles, Pine Cones, Spruce and Lights
These geometrically shaped Christmas trees are filled with decorations in the compartments (gold lametta, woven Christmas hearts, Christmas baubles, pine cones, spruce) and wound with brass wire and fairy lights. How to do it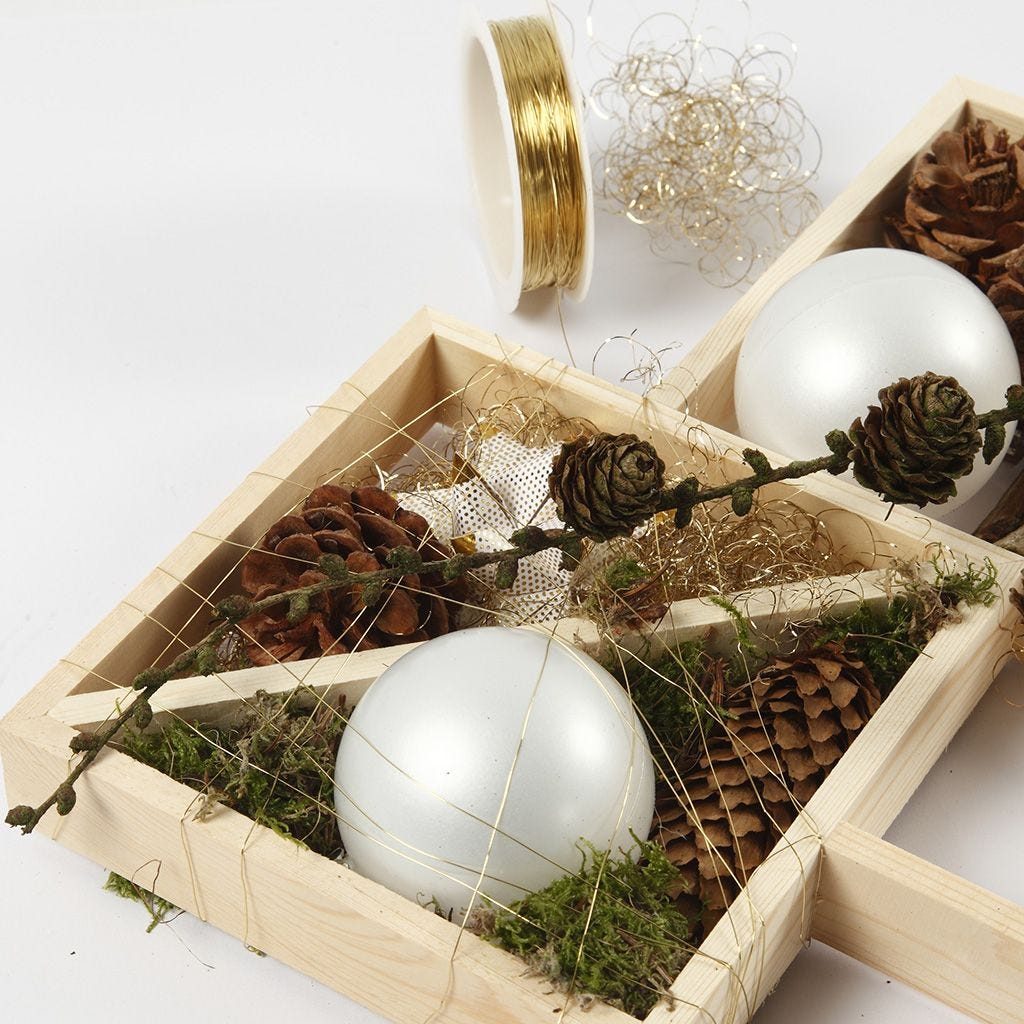 1
Each compartment is filled with decorations according to your own taste. The decorations are secured with brass wire. NB: It may be necessary to glue larger items in place.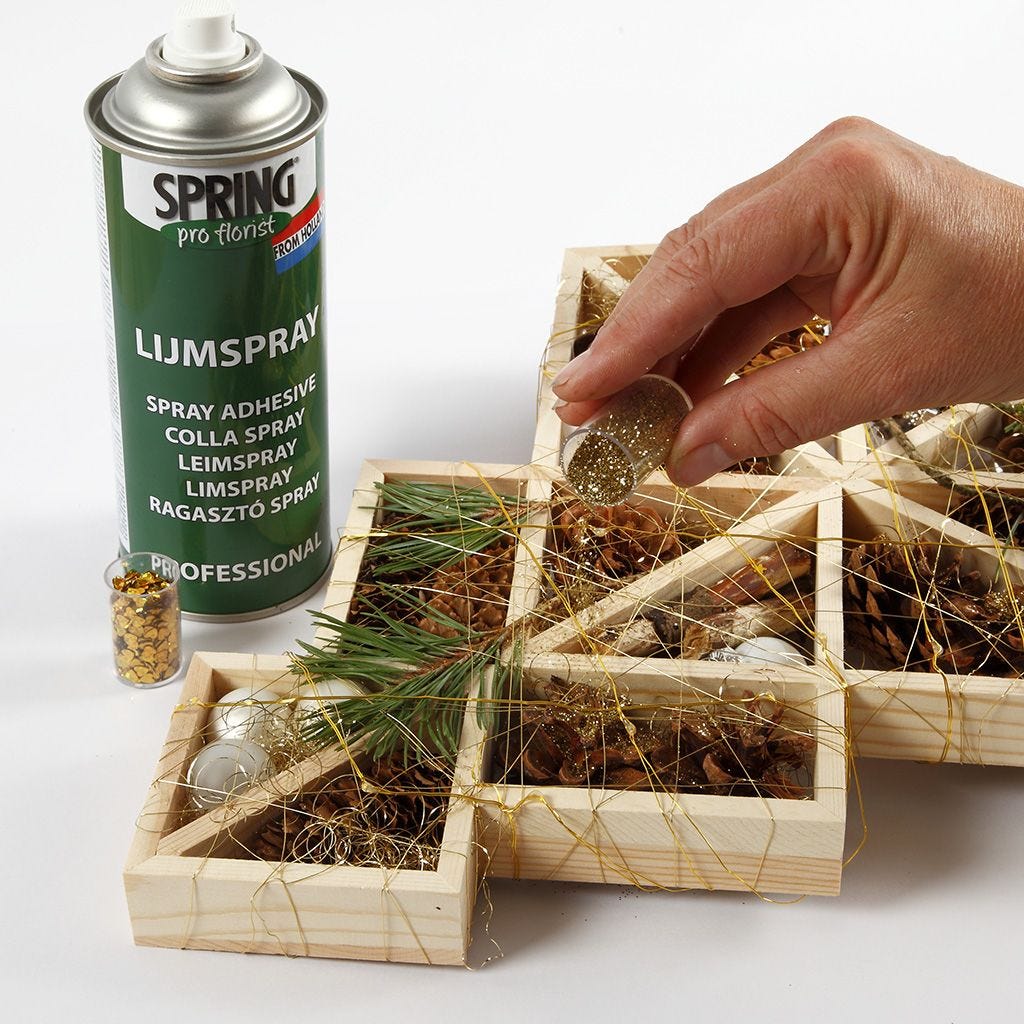 2
Spray glue on your chosen items and sprinkle with glitter.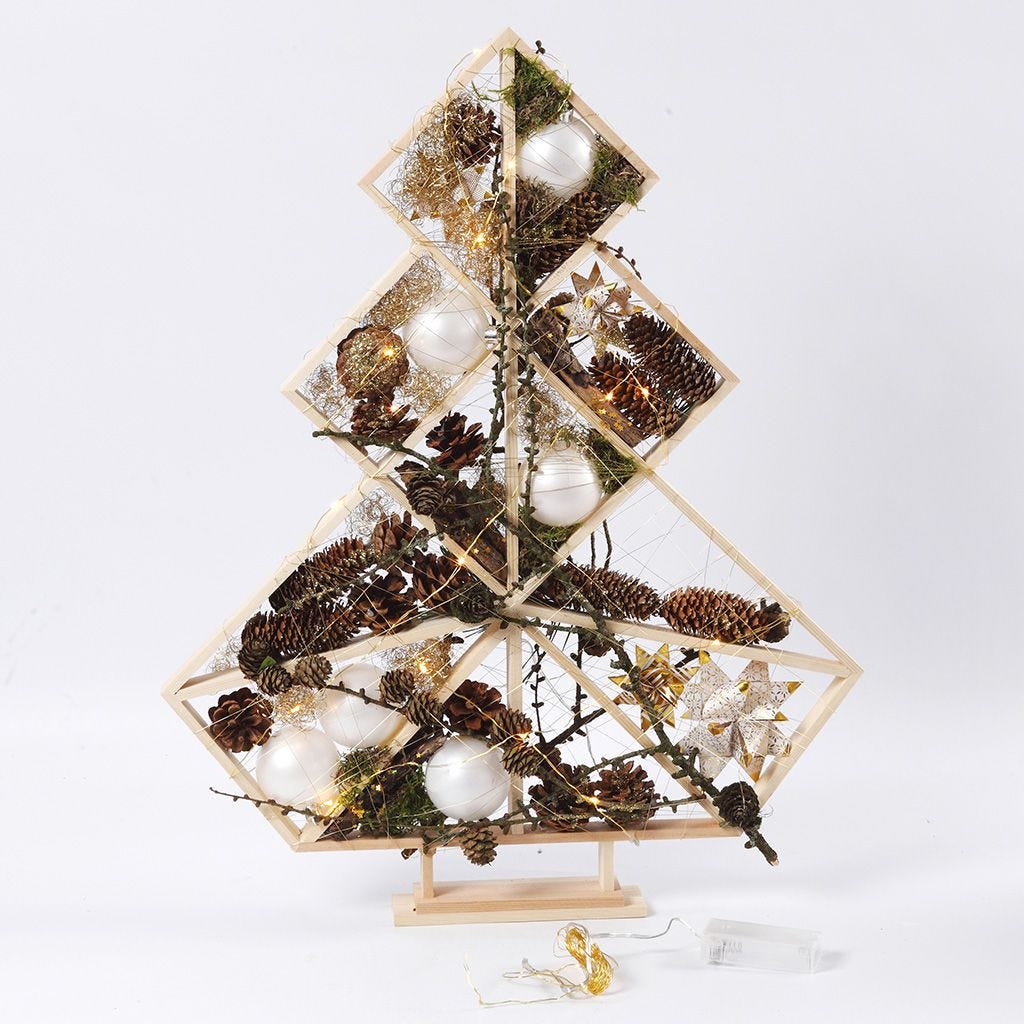 3
Wrap fairy lights around the tree. Hide the battery box among the decorations in one of the compartments.