Christmas Trees and Christmas Decorations from real Greenery decorated with mini Glass Beads
Christmas Trees and Christmas Decorations from real Greenery decorated with mini Glass Beads
Make Christmas trees on a stand from holly and box tree and make Christmas decorations on a stand from hyacinths covered with sticky base transparent, self-hardening modelling gel mixed with mini glass beads. How to do it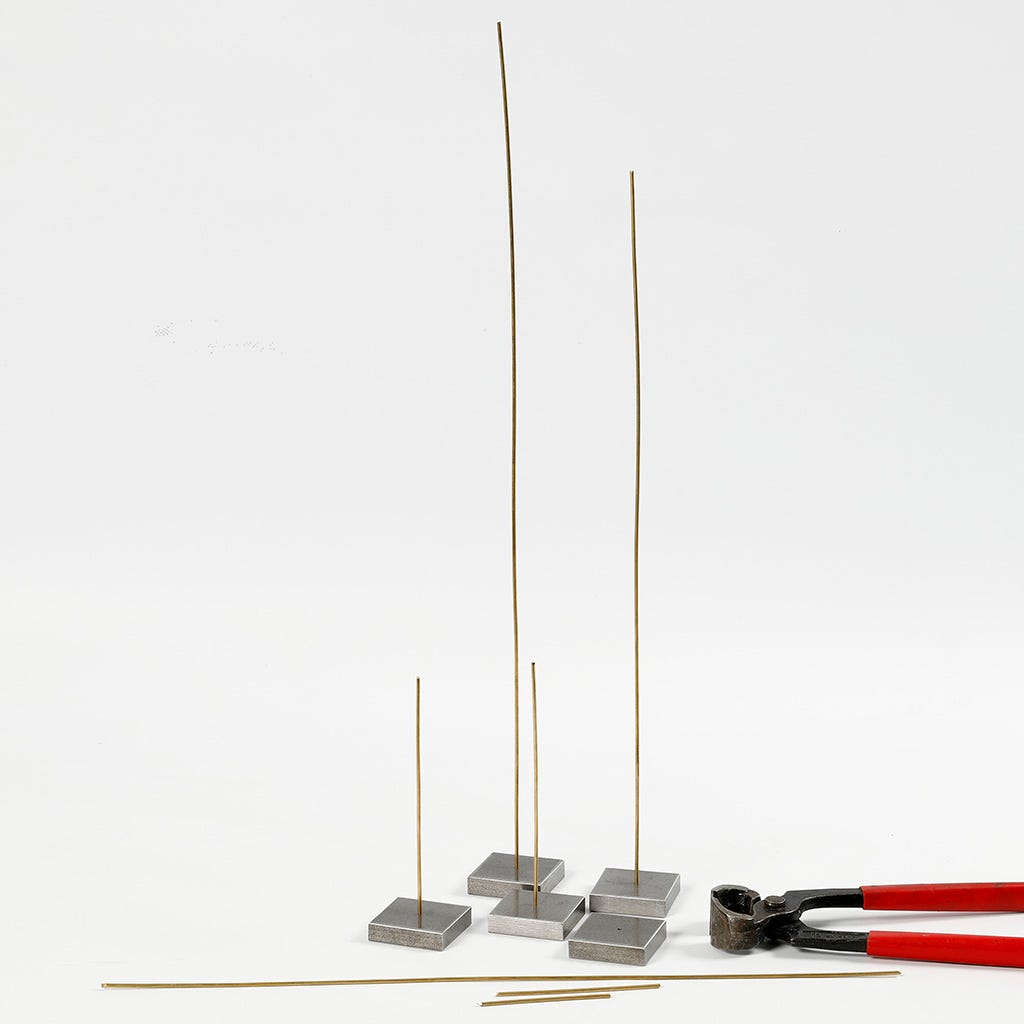 1
Cut 13 cm long metal rods for the hyacinths and 27, 37 cm and 45 cm long metal rods for the Christmas trees. Cut the metal rods at an angle. Push them firmly into the metal stand, so that they are tight.
2
Remove the roots and the soil from the hyacinths. Rinse the bulbs so that they are clean and let them dry completely. Mix different sizes of mini glass beads. You will need approx. 1 jar per bulb. Mix sticky base transparent, self-hardening modelling gel with mini glass balls and cover the bulbs. Insert the metal rod into the bottom of the hyacinth.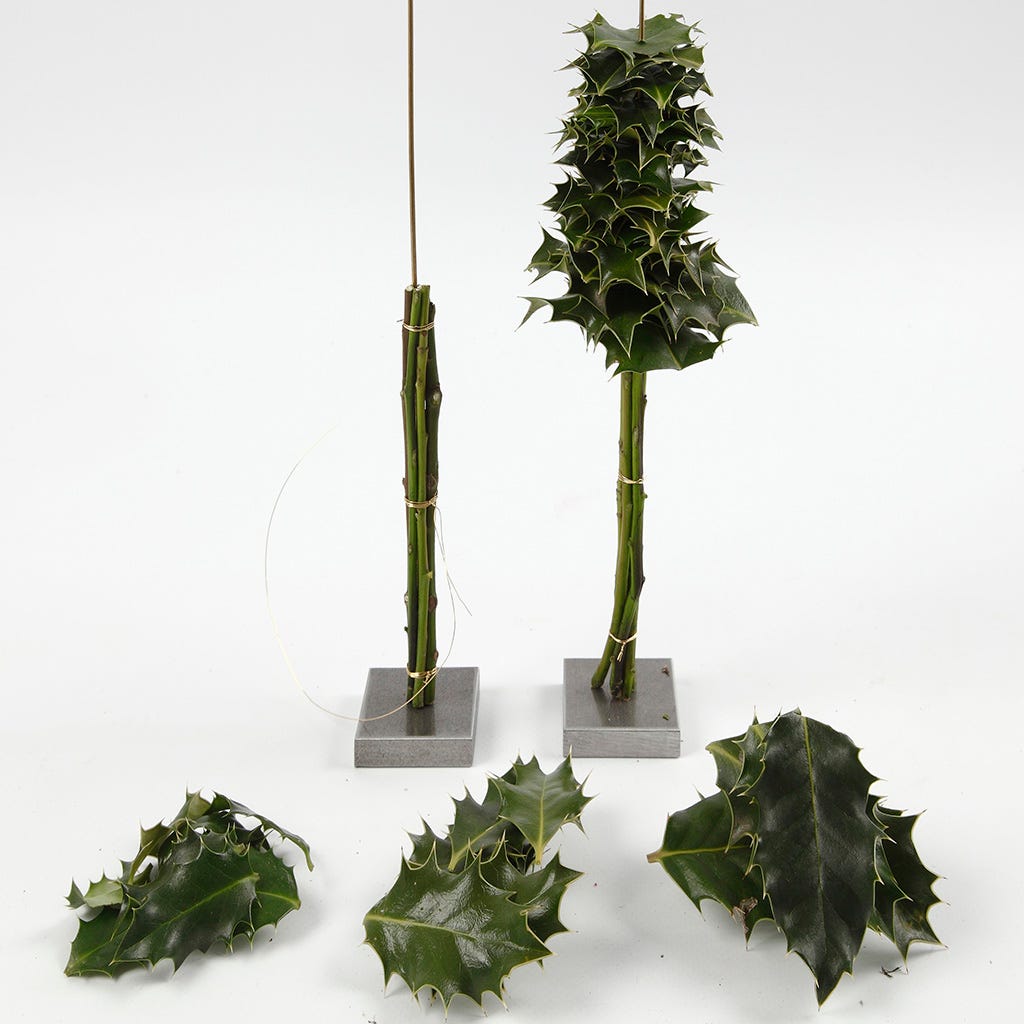 3
Cut off some of the leaves from the twigs. We have used box tree for the small tree and holly for the large trees. Sort the leaves into three sizes – small ones for the top, medium for the middle and large ones for the bottom of the tree. For the large trees: Cut the holly twigs into 15 cm pieces (5 pieces per tree) and tie them onto the metal rod for the trunk. Push the leaves onto the metal rod. Begin with the large leaves, then the middle-sized leaves and the small leaves at the top. Finish by gluing a small leaf or a star at the top.
Copyright © 2013-present Magento, Inc. All rights reserved.