Christmas Shapes made from Clay using Shape Cutters
Christmas Shapes made from Clay using Shape Cutters
These shapes are made as hanging decorations or with a magnet. They are made from self-hardening clay, which is rolled flat and cut out with shape cutters. When dry, each shape is painted with Plus Color craft paint and decorated with Uni Posca markers. How to do it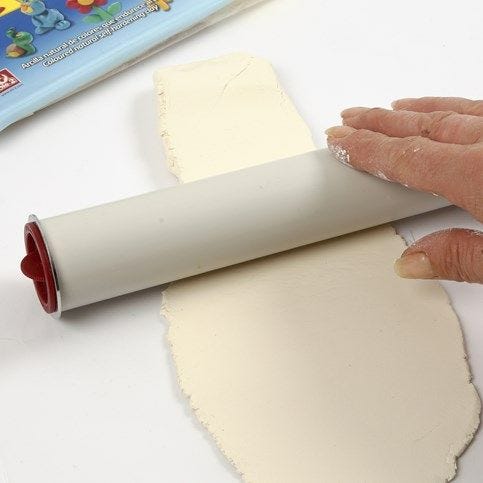 1.
Roll the self-hardening clay flat on a plastic pocket.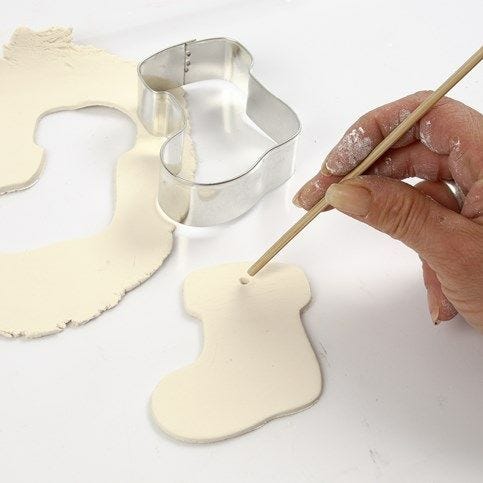 2.
Cut out the shape with the shape cutter. If you wish to hang it, make a hole for hanging using a flower stick.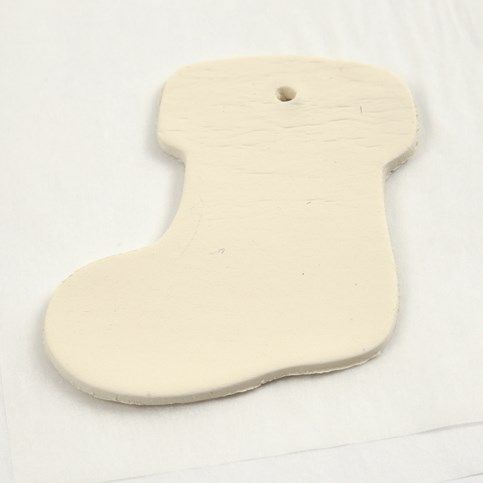 3.
Leave the shape to dry on a piece of baking paper and turn it over during drying, so that it becomes as smooth as possible.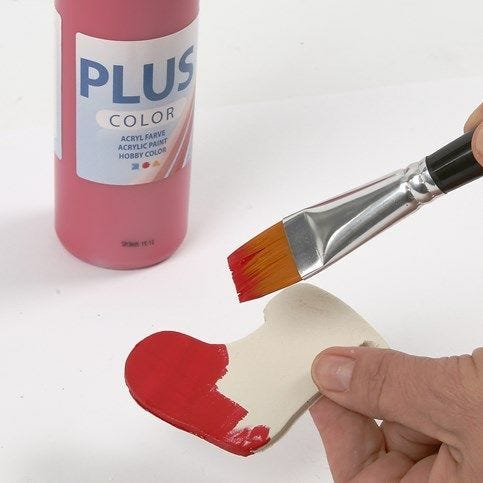 4.
Paint both sides of the shape with Plus Color craft paint and leave it to dry.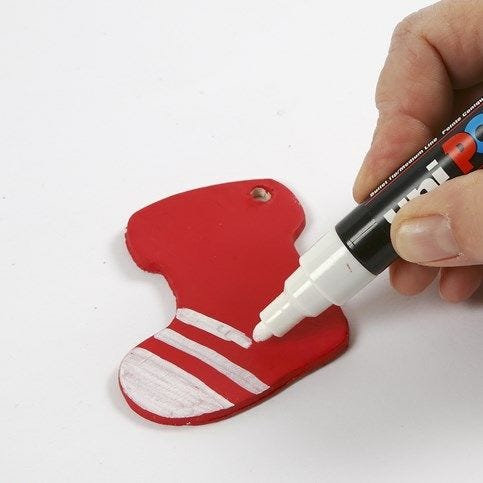 5.
Draw details with Uni Posca markers and attach a piece of string for hanging or attach a magnet on the back. Use a glue gun for attaching the magnet.
Copyright © 2013-present Magento, Inc. All rights reserved.