Christmas hanging Decorations with Glitter
Colour in these wooden hanging decorations with Colortime markers and add glitter and artificial snow using Sticky Base as a glue as it sticks on absorbent surfaces without being sticky. It is easy to attach with your fingers.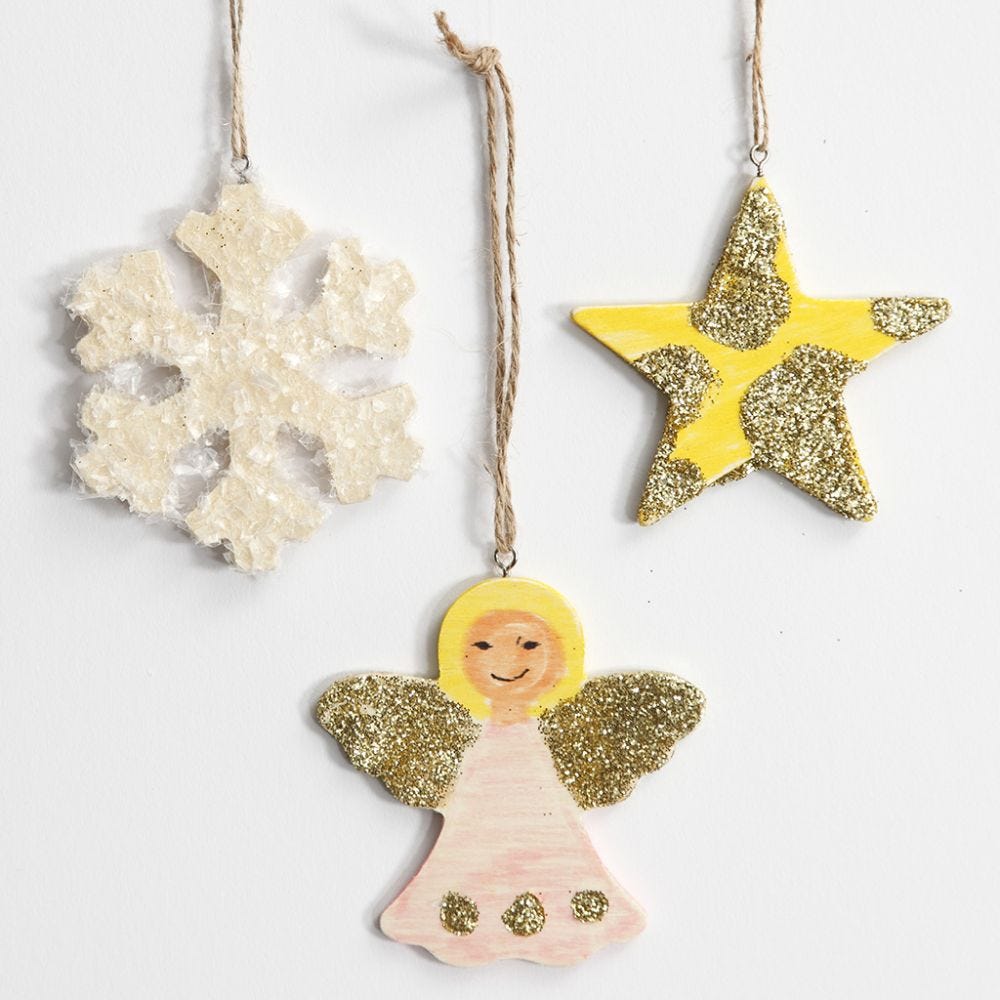 How to do it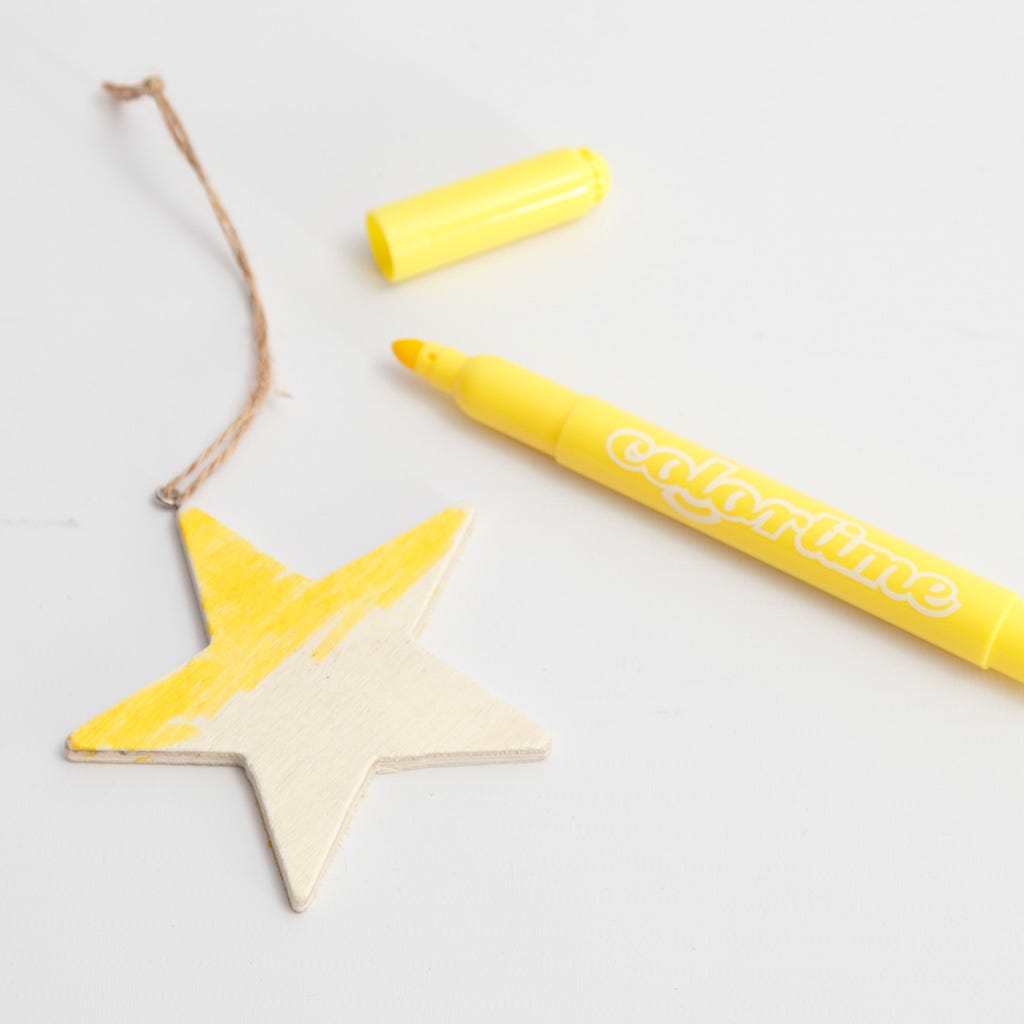 1
Colour in the wooden decoration with a marker on the front and the back. Leave to dry.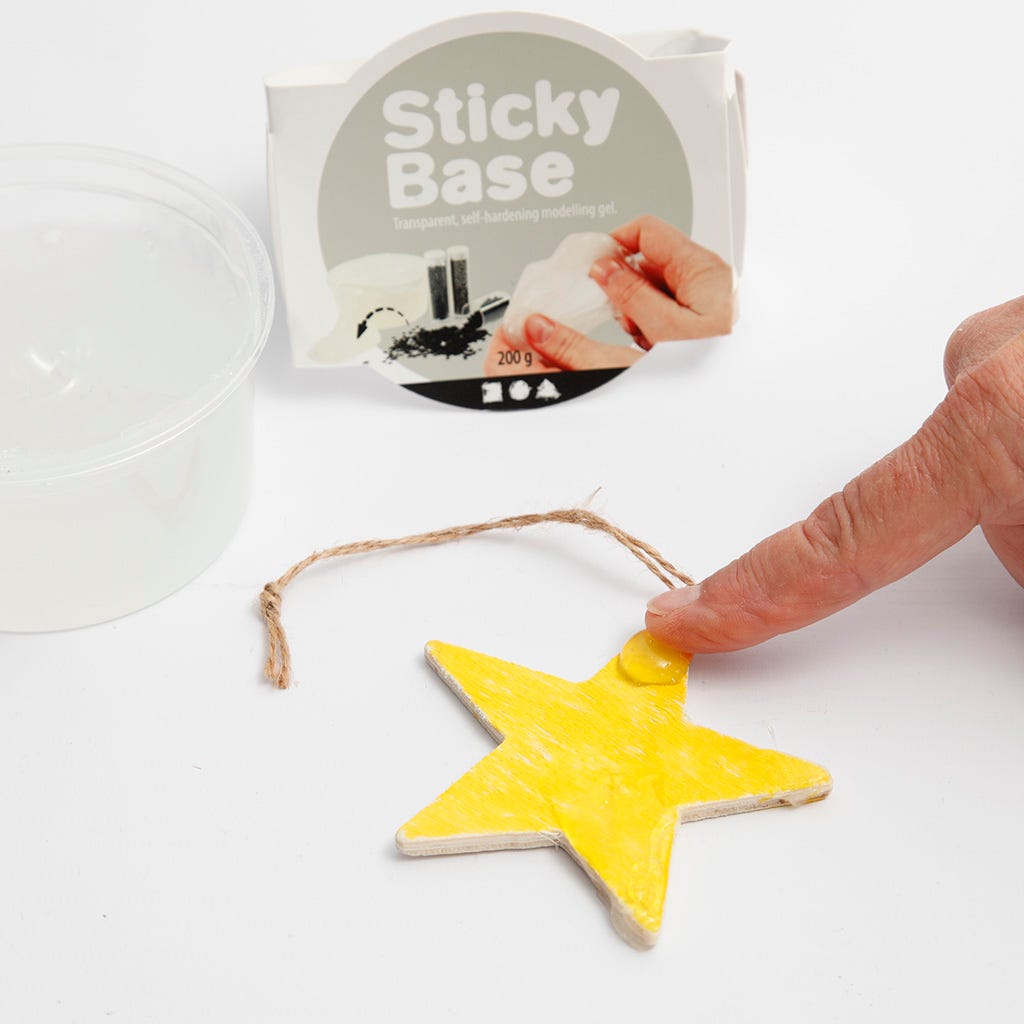 2
Attach small blobs of Sticky Base with your fingers on the areas where you want a glitter effect.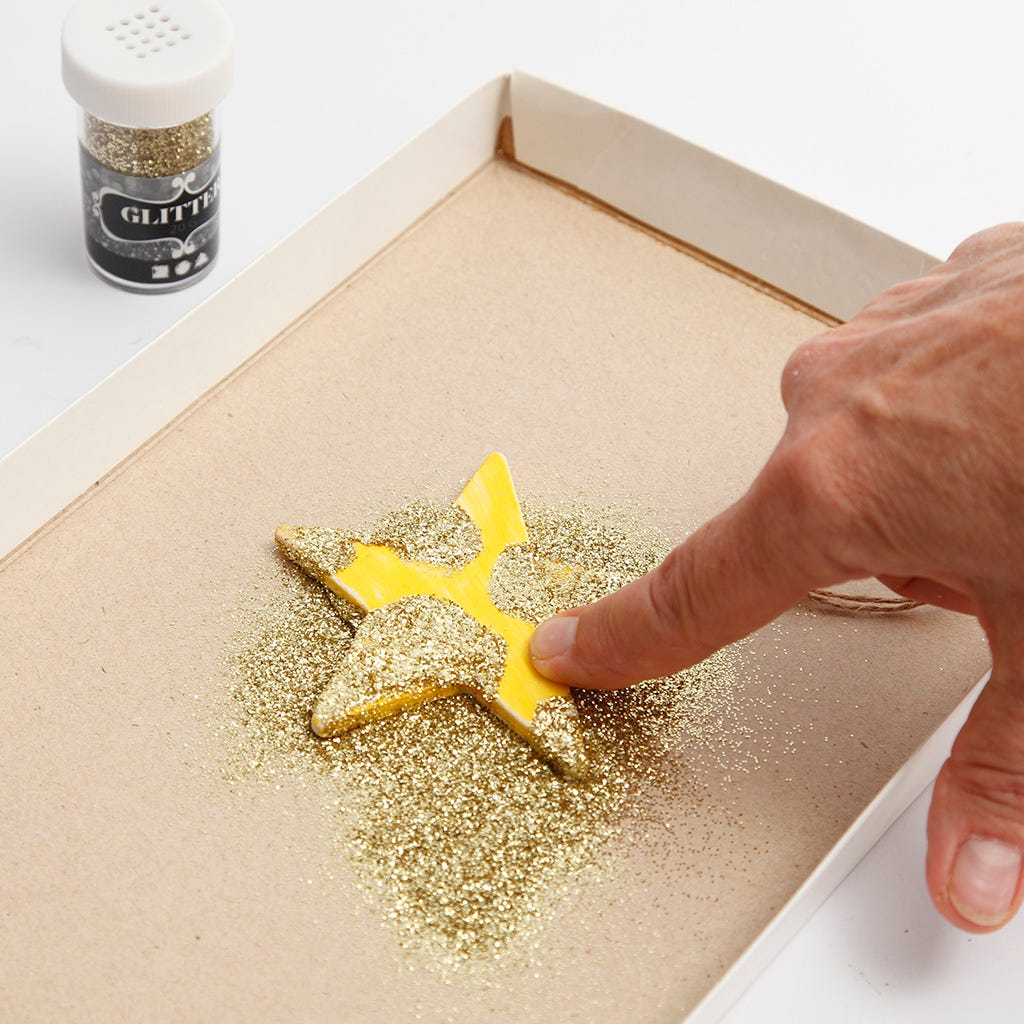 3
Pour out a suitable amount of glitter and push the wooden decoration with the Sticky Base into the glitter. Push until the Sticky Base is covered. Hang for drying.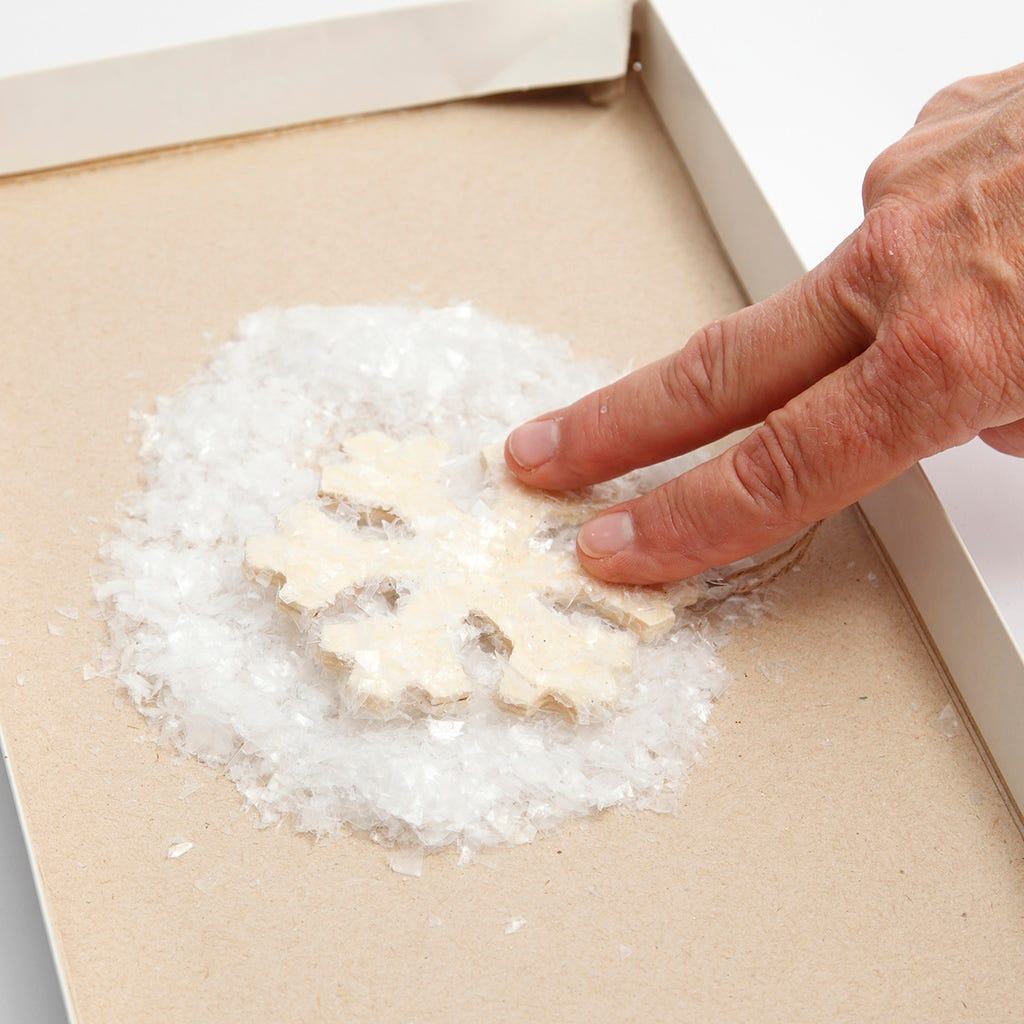 Another variant
Use the same technique as described above to apply artificial snow to your wooden hanging decoration. Here we have covered the entire surface of the wooden decoration. Hang for drying.