Christmas Hanging Decorations made from large wooden Beads painted with Art Metal Silver Paint
Christmas Hanging Decorations made from large wooden Beads painted with Art Metal Silver Paint
These Christmas hanging decorations are large wooden beads painted with Art Metal silver and mother-of-pearl paint which are then threaded onto a round leather cord. Silver pipe cleaners shaped like a halo and silver glittery metal wings are glued onto two of the three hanging decorations. How to do it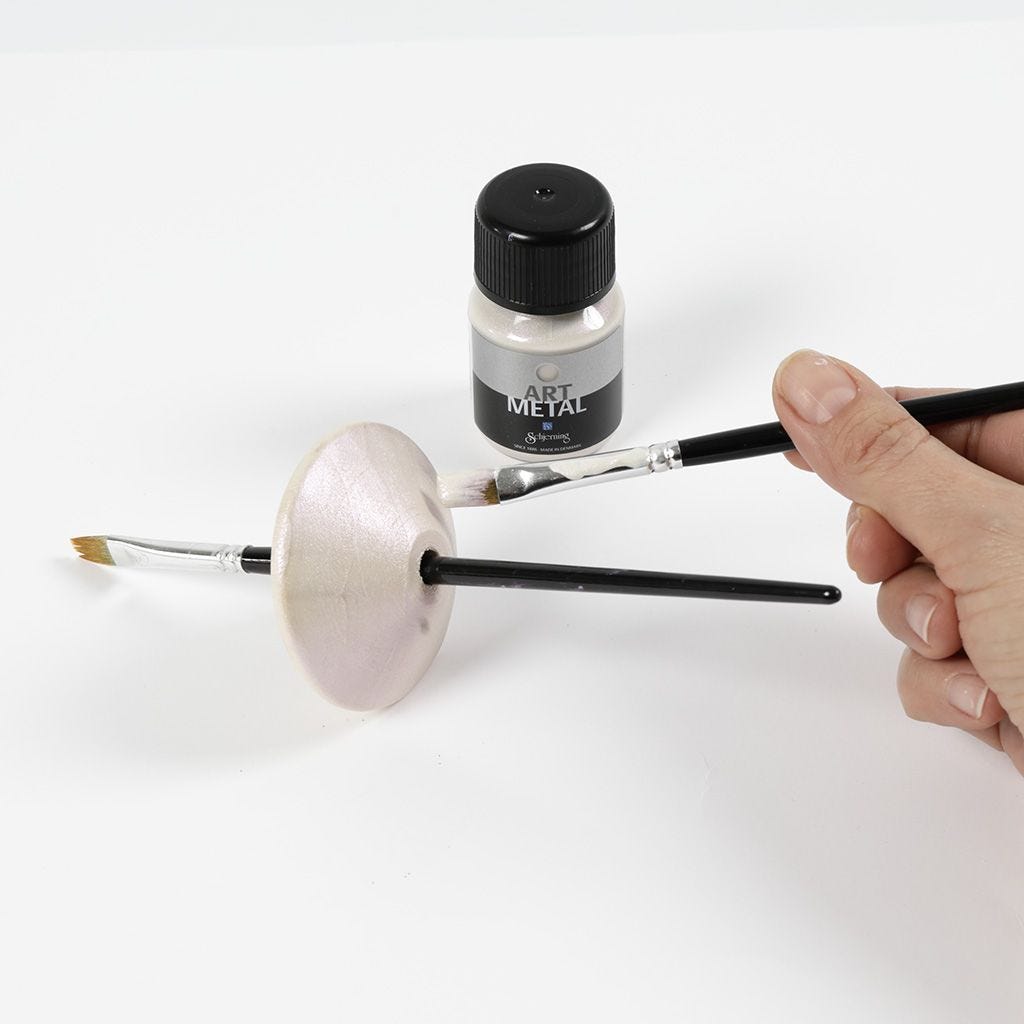 1
Paint a discus-shaped wooden bead with Art Metal white mother-of-pearl or Art Metal silver paint. Either paint all of it or only half of it. A TIP: For the best sharp transition – eg: on faceted wooden beads – use masking tape for masking. Leave to dry.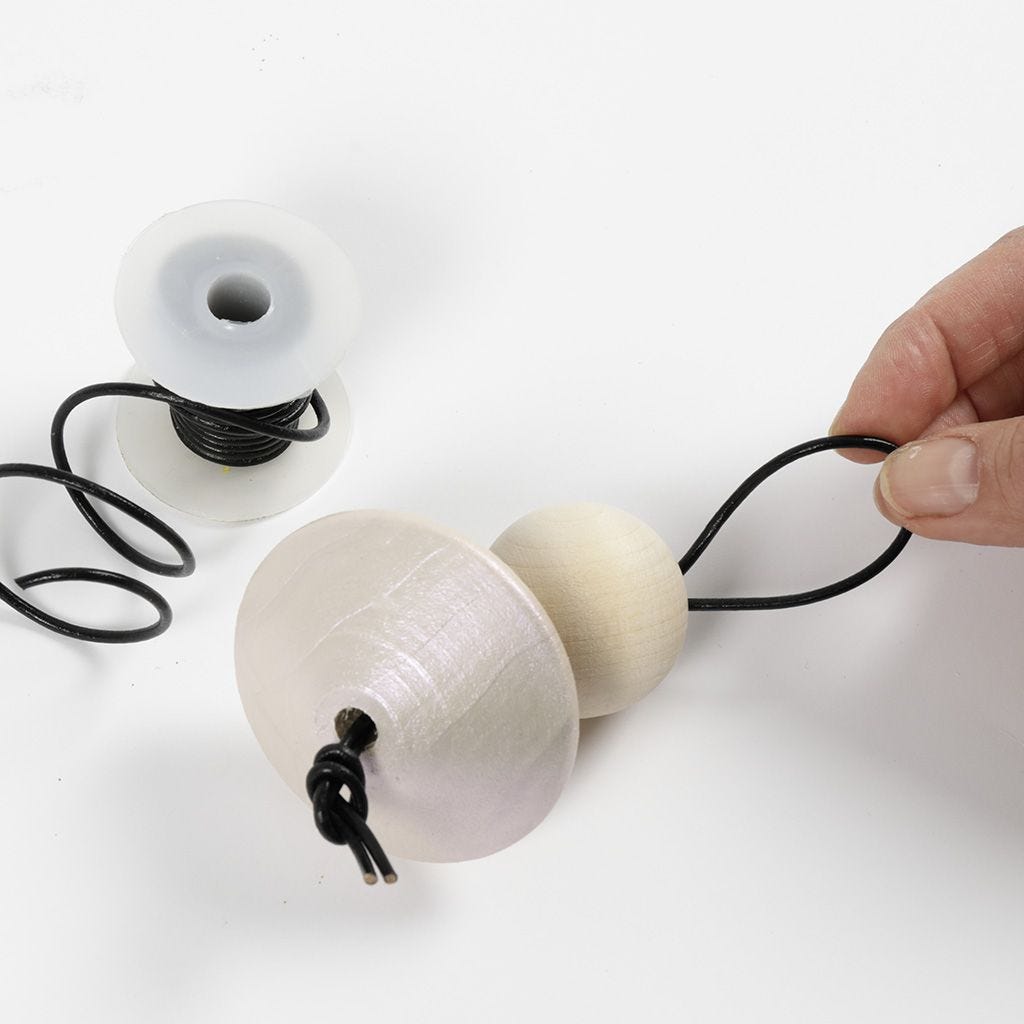 2
Cut a 40 cm piece of leather cord. Double it over and tie a knot at one end. Thread on one or more large wooden beads.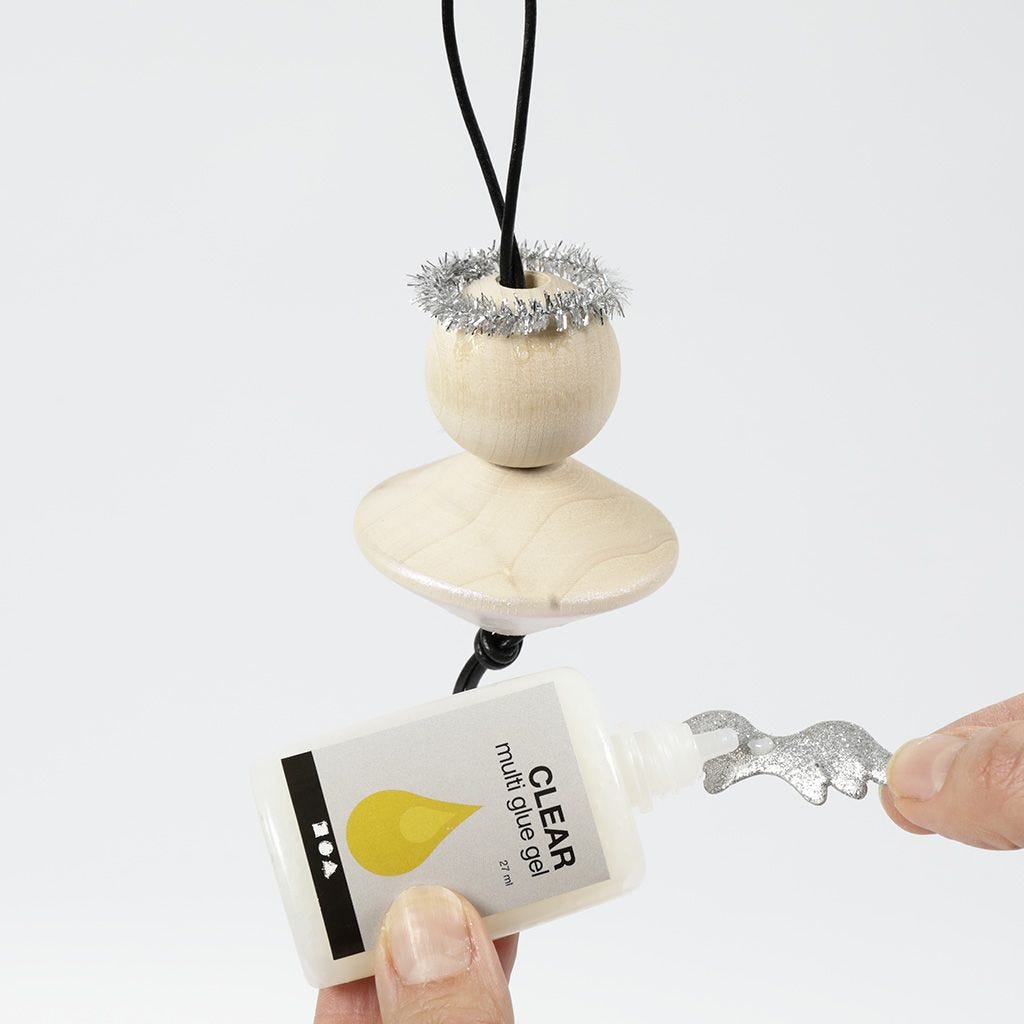 3
The angel: Cut a 10 cm silver pipe cleaner and shape it like a halo. Assemble the ends by twisting them. Glue the halo onto the round wooden bead and the metal wings onto the joint between the two beads using Clear Multi Glue Gel. You may hang the decoration whilst working on it.