Wrapped in Vivi Gade Design wrapping paper. Decorated with a half-woven star, decorative ribbon and rhinestones. How to do it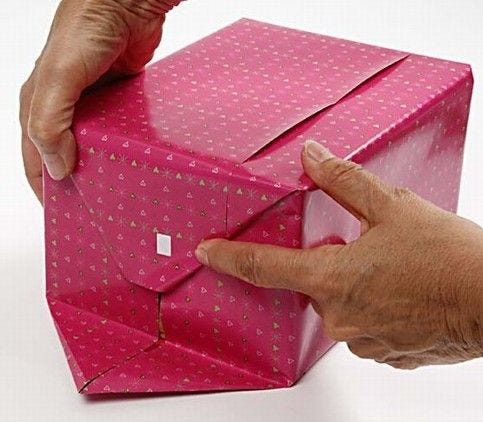 1.
Wrap the box neatly without any visible tape.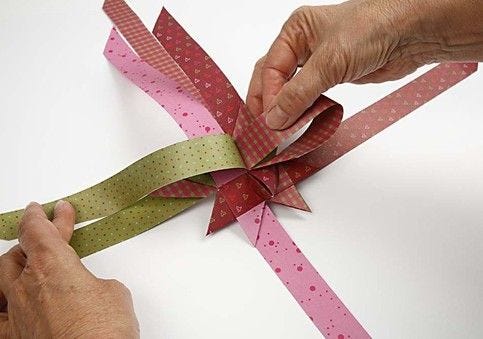 2.
Weave one side of a star using wide weaving paper strips.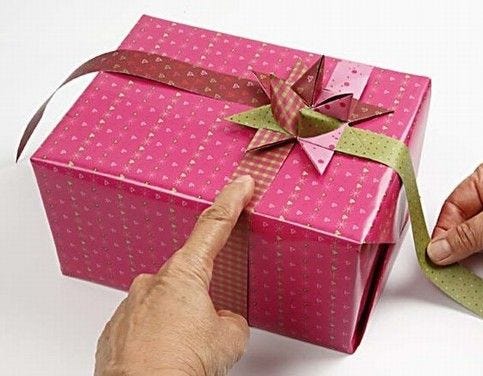 3.
Pull the weaving paper strip ends from the back of the star down over the sides and onto the bottom of the box and glue in place.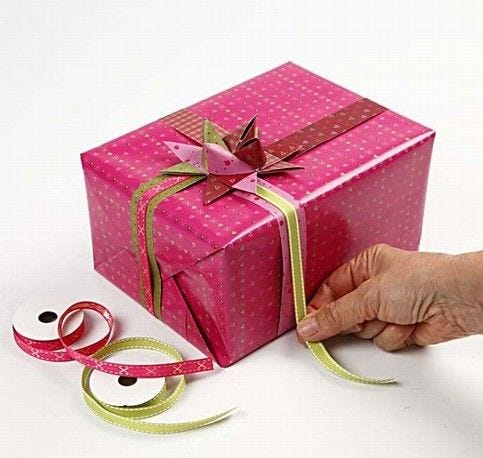 4.
Decorate the weaving paper strips on the box with ribbon.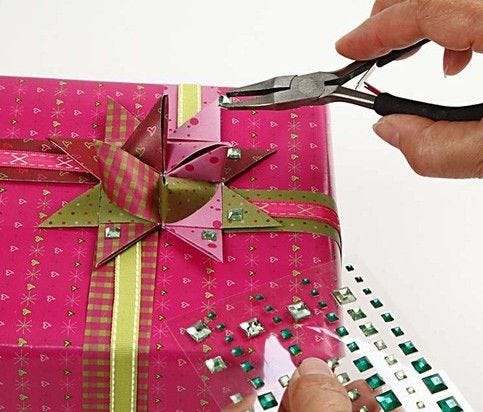 5.
Decorate with rhinestones.
Copyright © 2013-present Magento, Inc. All rights reserved.