Christmas Figures made from Silk Clay, Stub Wires & Pipe Cleaners
Christmas Figures made from Silk Clay, Stub Wires & Pipe Cleaners
This Christmas pixie, reindeer and the troll are all made from Silk Clay modelling clay. Pipe cleaners are used for the hair and antlers. The stub wires are used for the legs. How to do it
1.
Shape a torso, a head, arms and facial features etc. from different colors of Silk Clay. Push pieces of pipe cleaners into the Silk Clay head whilst the Silk Clay is still pliable. Leave the figure to dry for a while.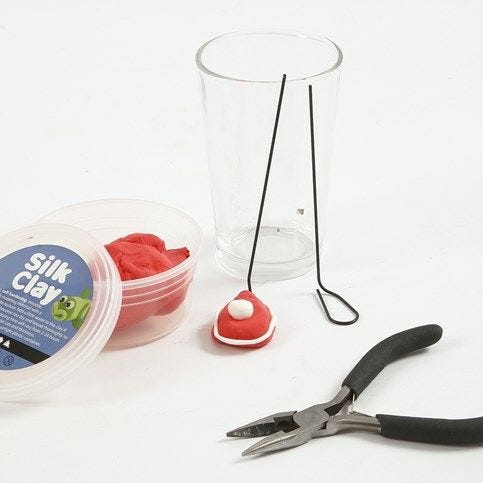 2.
Cut a stub wire in half in the middle and use the two pieces for legs. Shape feet at the ends using chain nose pliers. Cover the feet with Silk Clay for shoes. Adjust the legs and feet so that they balance and let the legs dry standing.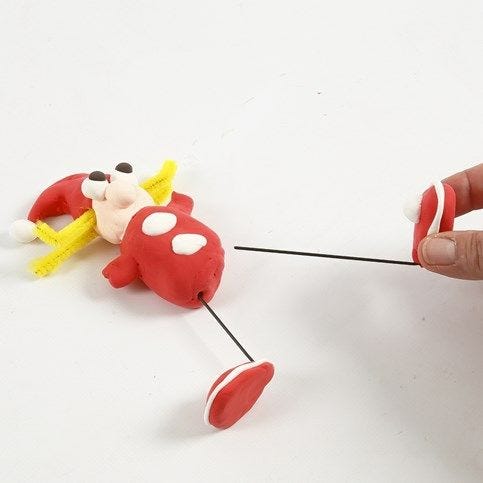 3.
Push each leg into the figure before it dries completely and find the balance point enabling the figure to stand on its own. Allow 24 hours for the complete figure to dry.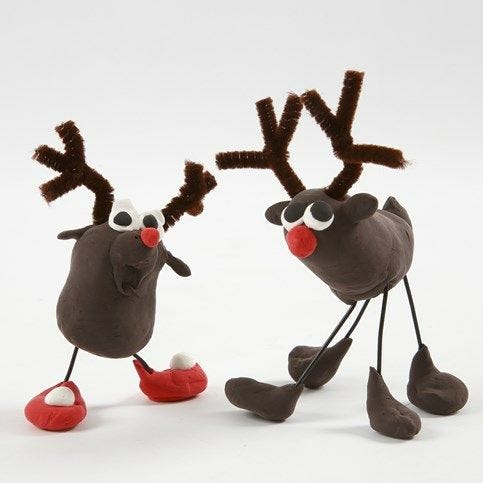 Another example
A reindeer with two and four legs respectively.