Christmas Figures from painted and decorated Ice Lolly Sticks
Christmas Figures from painted and decorated Ice Lolly Sticks
These wooden Christmas figures are made from ice lolly sticks, decorated with Colortime Wax Crayons and Colortime markers. They are decorated further with self-adhesive rhinestones and glued-on parts of pipe cleaner and felt as well as sequins.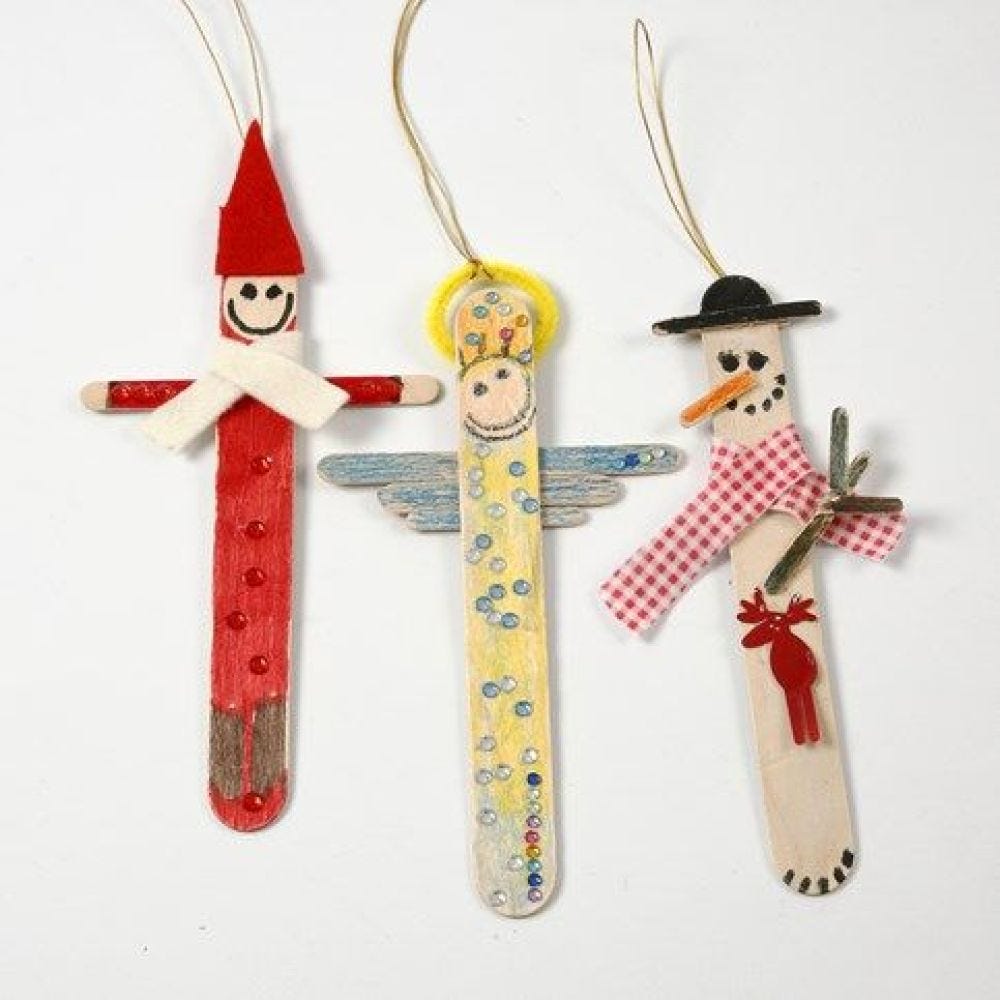 How to do it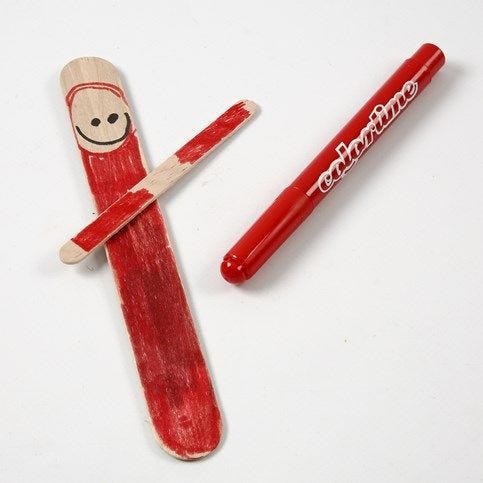 1
Colour in the ice lolly sticks and draw facial features and small designs using Colortime Wax Crayons as well as markers – one or both types on the same figure as you wish.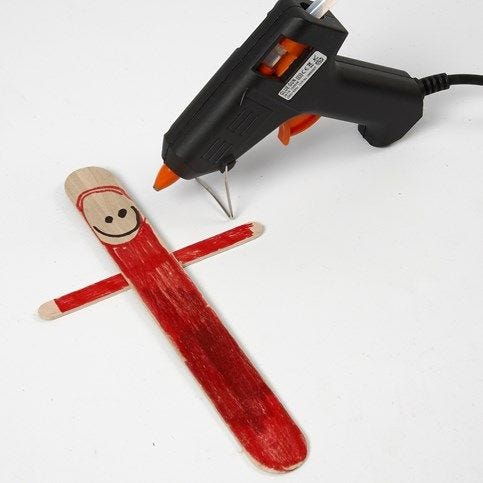 2
Assemble the figure. Use a glue gun.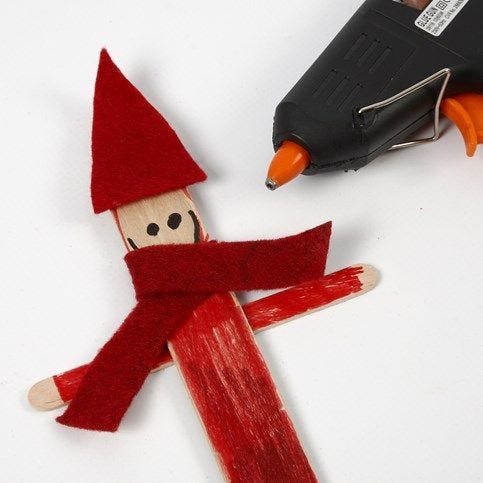 3
Cut a hat from felt for the pixie and a scarf from felt for the snowman. Cut and shape a halo from a pipe cleaner for the angel. Use a glue gun and glue the parts onto each figure.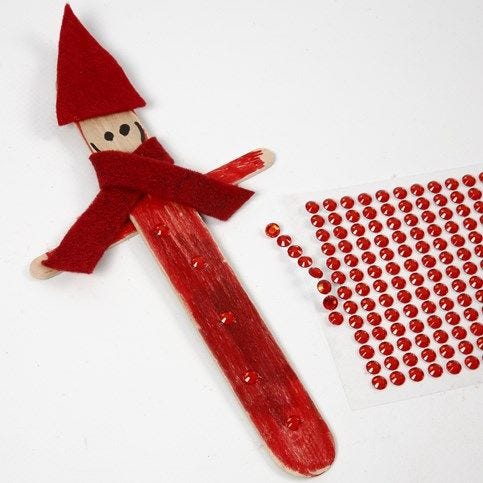 4
Decorate with self-adhesive rhinestones. You may want to decorate further by glueing on some sequins.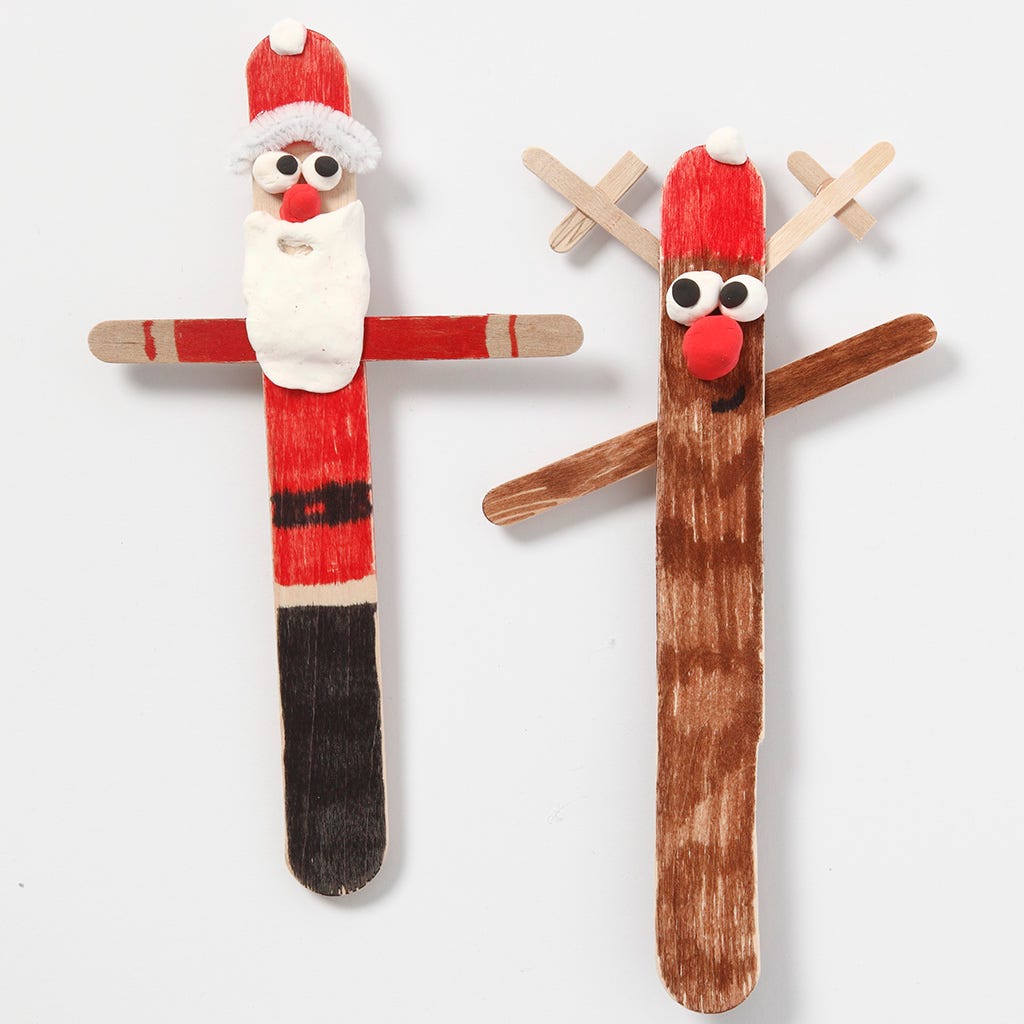 Another variant
You may model a beard, eyes and a nose from Silk Clay attached directly onto the ice lolly stick as it sticks without glue.
Copyright © 2013-present Magento, Inc. All rights reserved.