Christmas decorations you can make youself How to do it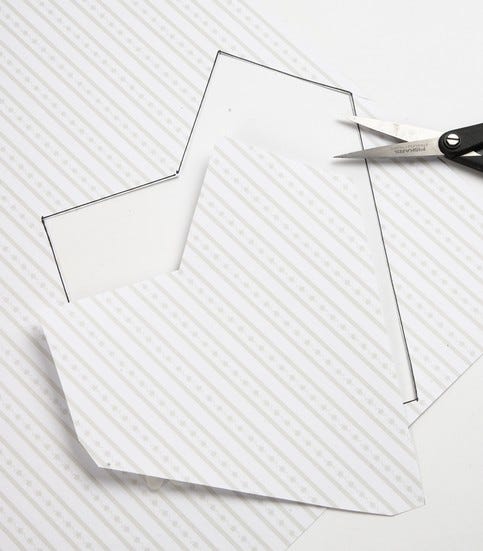 1
Cut out the shapes using the template.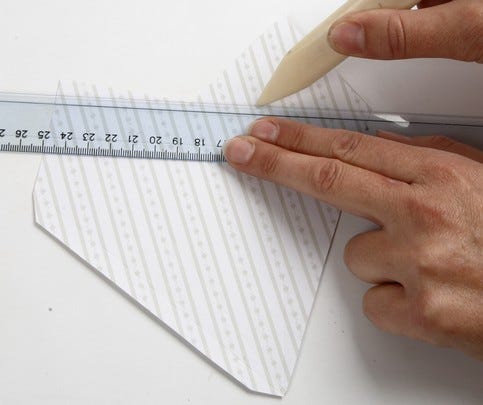 2
With a bone folder make a sharp fold edge for both triangles.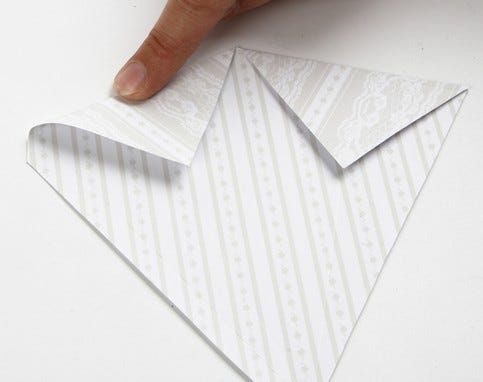 3
Fold down the triangles and make a fold in the middle of both triangles and down towards the direction of the point.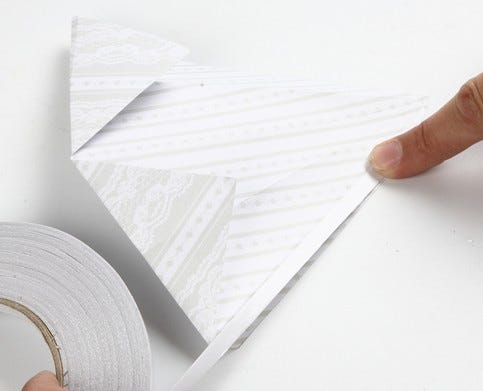 4
Attach double-sided adhesive tape on one side from the top to the point.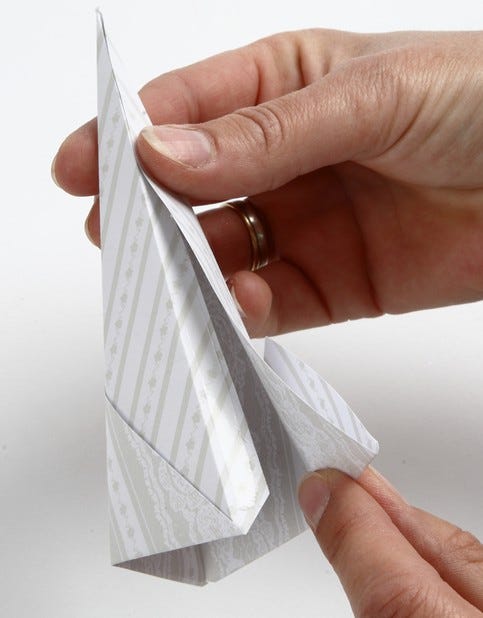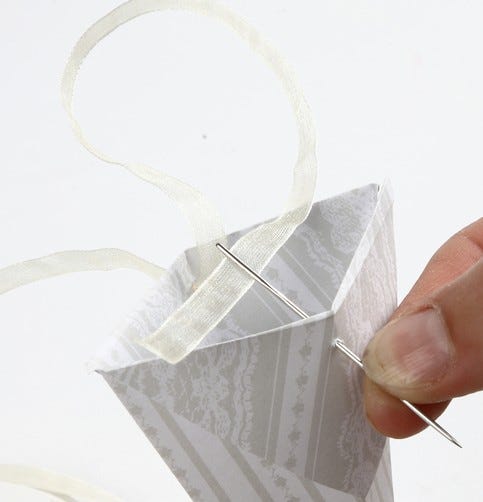 6
Sew a piece of organza ribbon in two of the corners.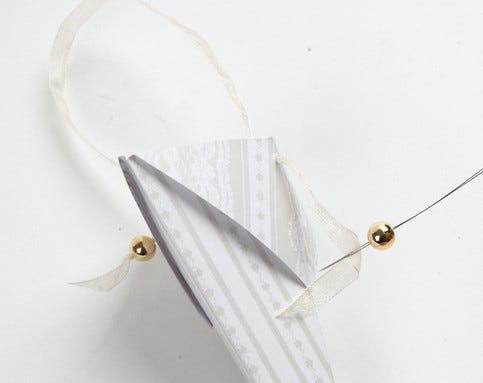 7
Thread beads onto the end of the ribbon.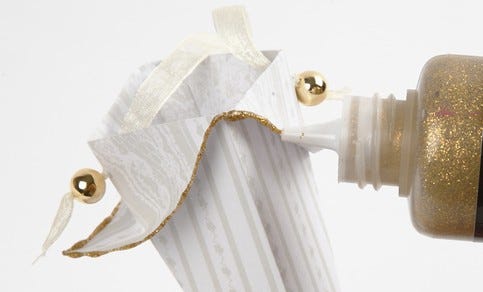 8
Bend the triangle points slightly out and decorate with a 3D-liner.