Christmas Decorations you can make yourself
Christmas Decorations you can make yourself
Designs cut from Vivi Gade Paper. Figures are shaped from bonsai wire. Two identical paper parts are glued together round the wire using double-sided adhesive tape. The legs are inserted into painted terracotta flower pots using self-hardening clay. Decorated with 3D-Liner gold glitter.
How to do it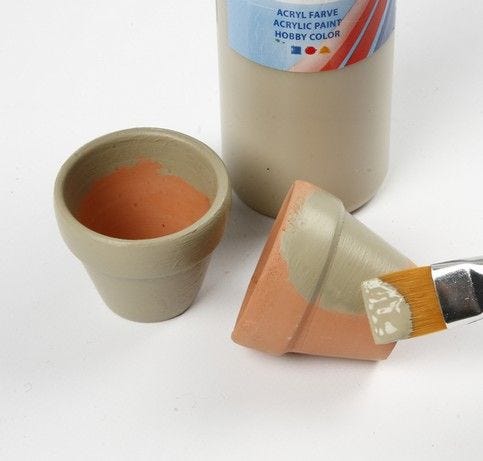 1
Paint the flower pots with Plus Color.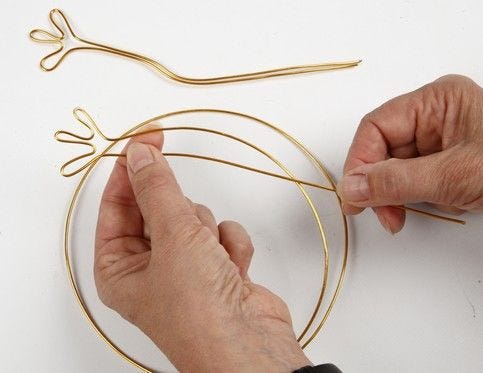 2
Make the shapes of the figures with bonsai wire.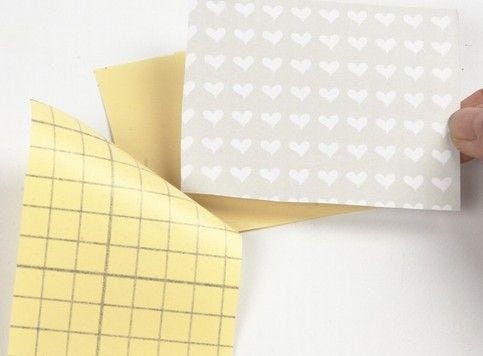 3
Attach paper onto double-sided foil tape for half of the desired number of figures.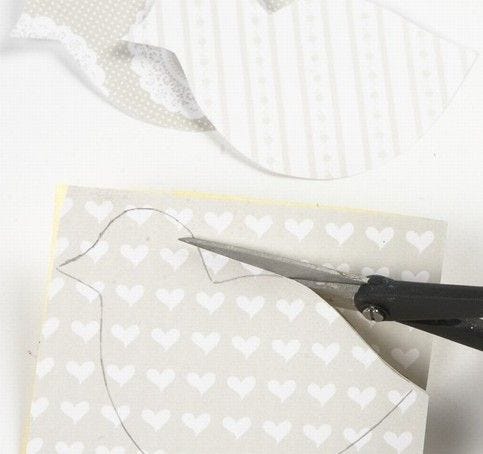 4
Draw the parts using the template. One half of them on paper with double-sided foil tape, the other half without.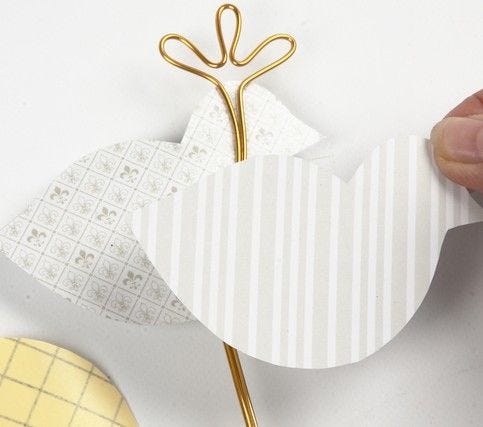 5
Remove the protective layer of the double-sided foil tape and assemble the parts with the wire inbetween.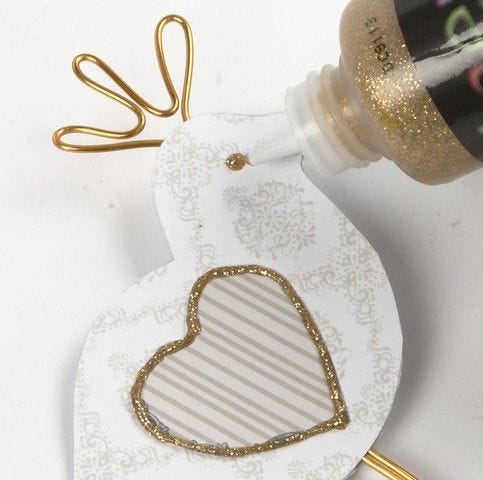 6
Cut out hearts and glue them onto the figures. Decorate with 3D-Liner gold glitter.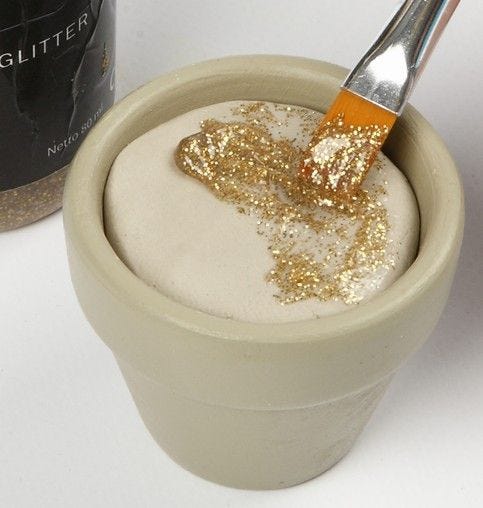 7
Push clay into the pots and paint with glitter. Insert the bonsai legs into the clay.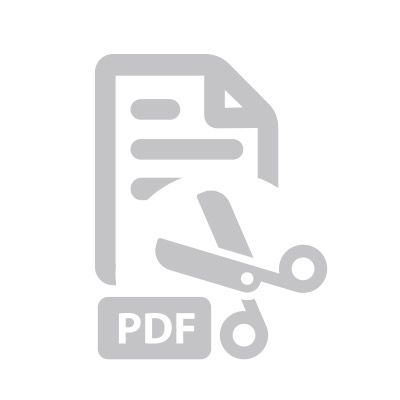 Attached file:
Download