Christmas Decorations made from Polystyrene covered with Foam Clay and decorated with Rhinestones
Christmas Decorations made from Polystyrene covered with Foam Clay and decorated with Rhinestones
The polystyrene star, heart and Christmas tree are covered all over with Foam Clay. Rhinestones are then pushed into the wet Foam Clay. A piece of gold thread is attached at the top.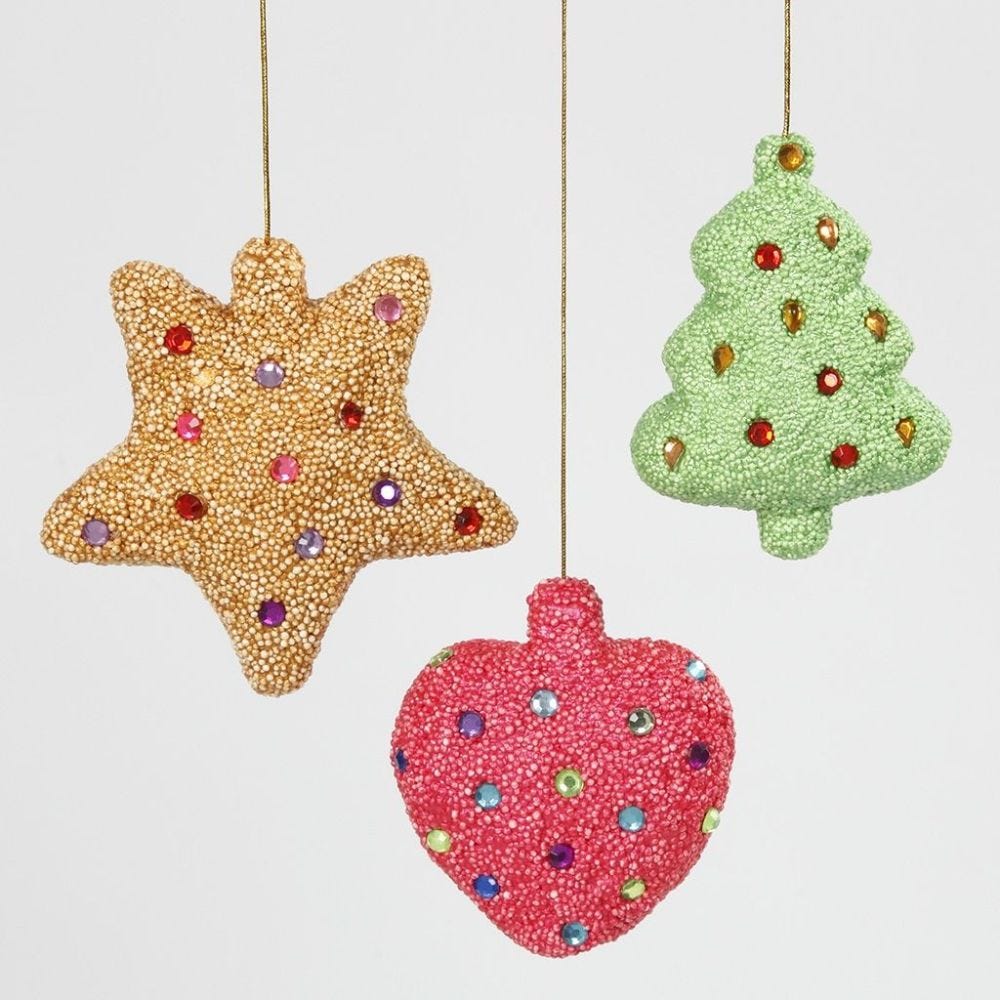 How to do it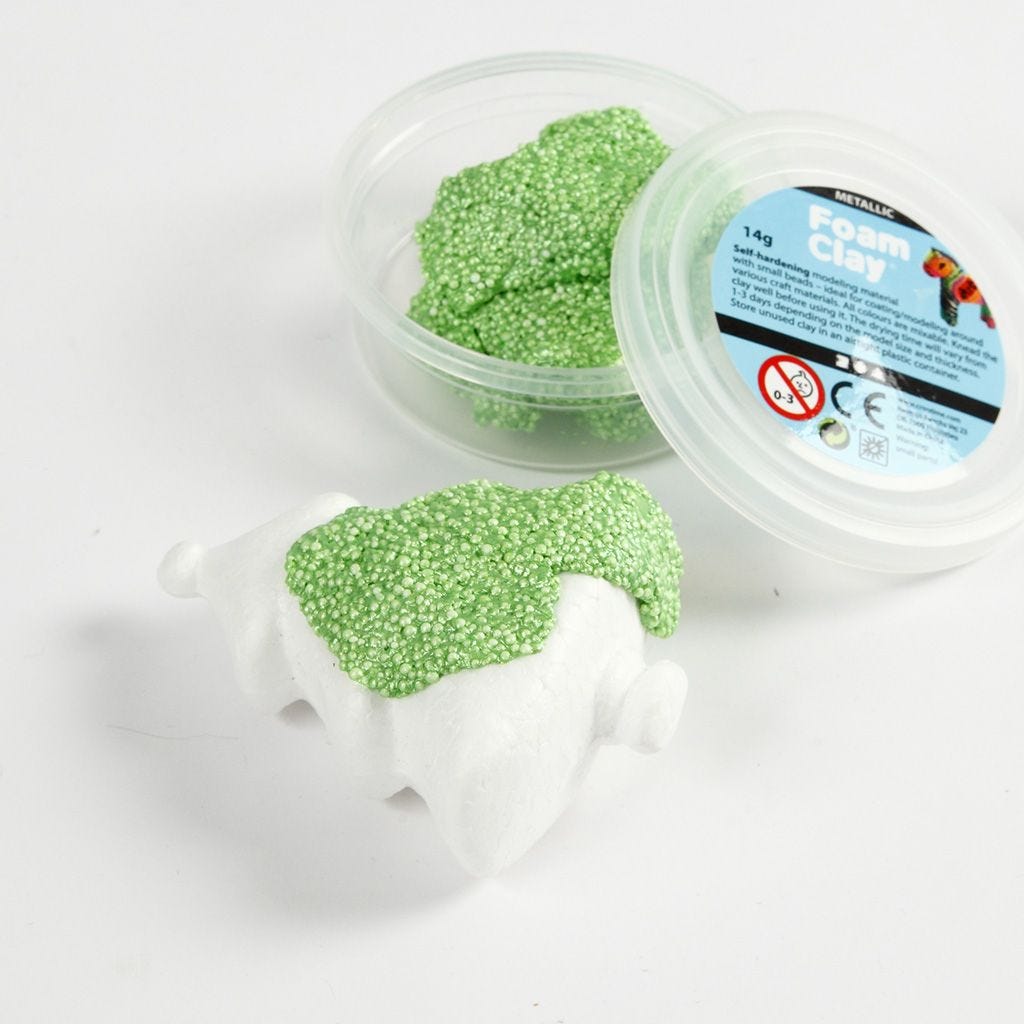 1
Cover the entire polystyrene figure with a thin, even layer of Foam Clay.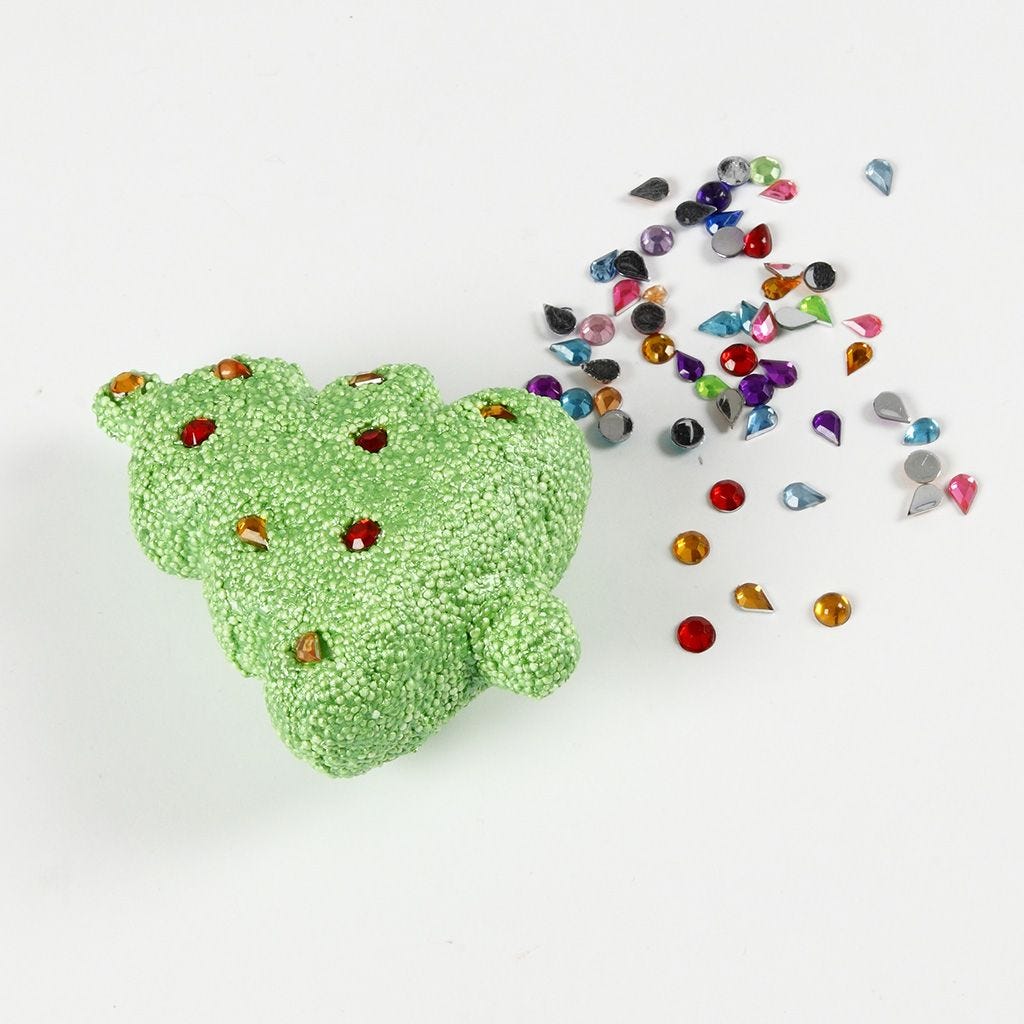 2
Press rhinestones into the modelling compound while it is still wet.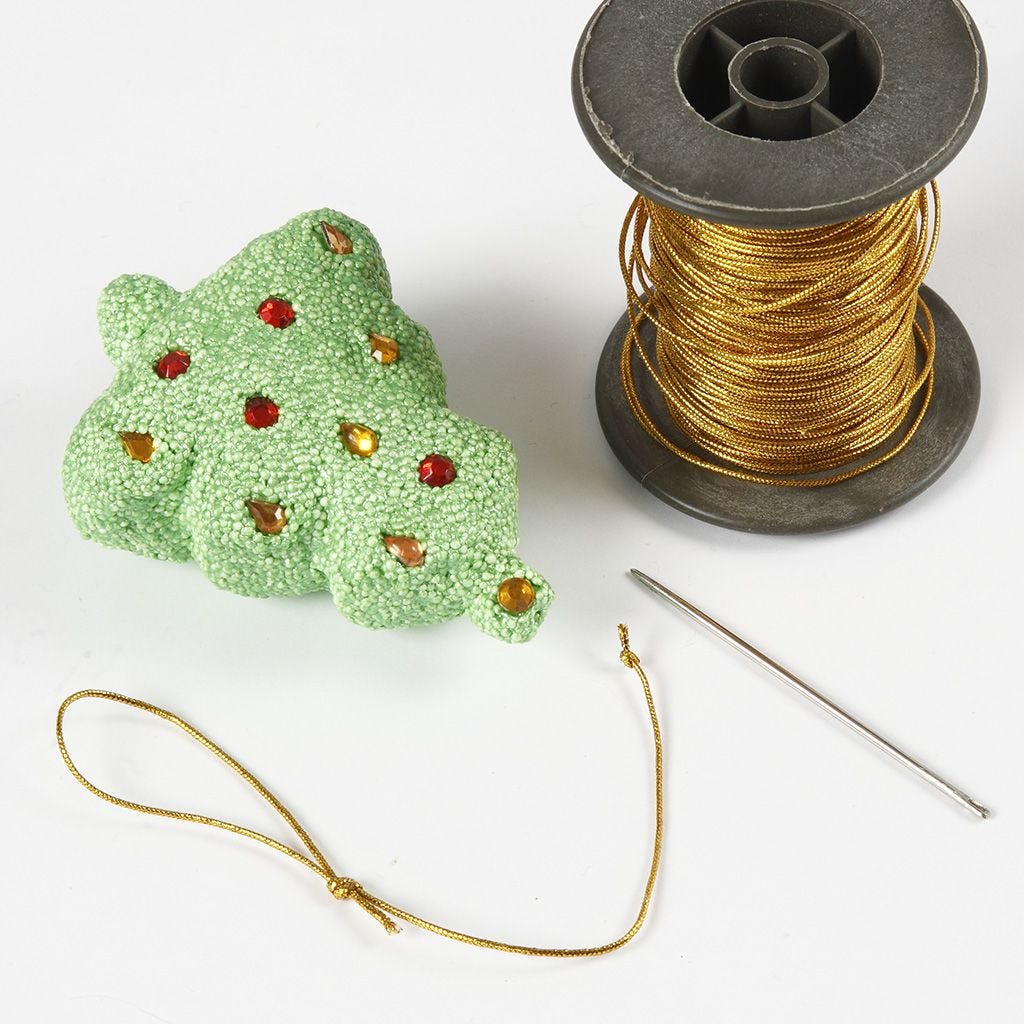 3
Cut a piece of gold thread to your chosen length for hanging. Make a hole with a needle at the top of the polystyrene figure, secure the gold thread in the hole and seal with a bit of Foam Clay. Leave to dry.
Copyright © 2013-present Magento, Inc. All rights reserved.