Christmas Decorations made from Card from a Template
Christmas Decorations made from Card from a Template
Each shape with glued-on card details is drawn and cut out from a template. These three Christmas shapes are further decorated with details made with a Uni Posca marker.
How to do it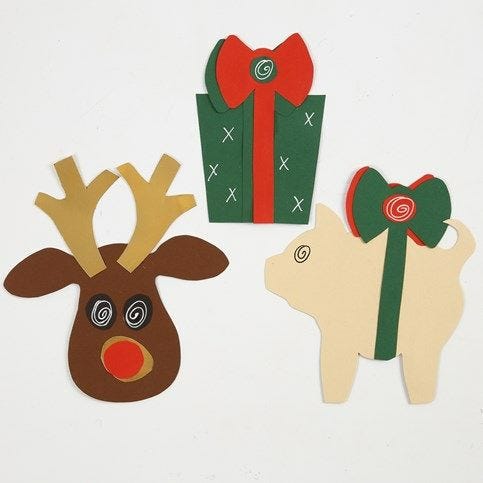 1.
Use the template for drawing a shape and the small parts onto card. Cut out. Attach all the small parts onto the shape using school glue. Draw details with a Uni Posca marker.
Copyright © 2013-present Magento, Inc. All rights reserved.