Decorative and matching Christmas decorations on paper from our very own Vivi Gade Design, the Stockholm series. How to do it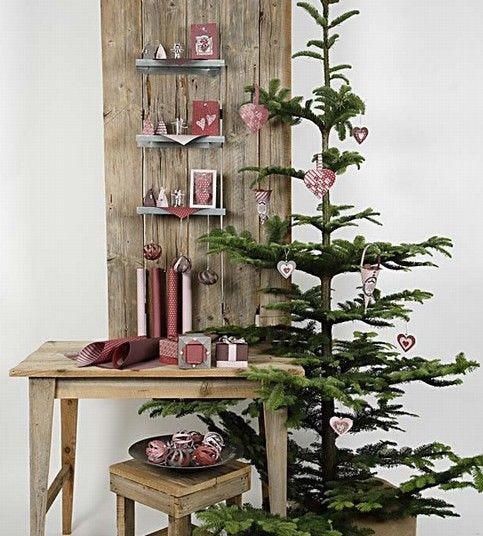 1
The layer-on-layer heart is made as follows: Cut hearts in three different sizes. Put them on top of each other with 3D pads. Make a small hole in the biggest heart. Pass a ribbon through the hole and decorate with a wax bead. For further instructions to the other decorations to see: Cone, idea No. 10781 Woven star, idea No. 1331 Gift bag, idea No. 1339 Folded box, idea No. 1340 Christmas baubles, idea No. 1332
Copyright © 2013-present Magento, Inc. All rights reserved.