Christmas Cards made from Copenhagen Design Paper
Christmas Cards made from Copenhagen Design Paper
Christmas Cards made from Vivi Gade Design paper which is glued together with double-sided adhesive tape and decorated with woven stars. How to do it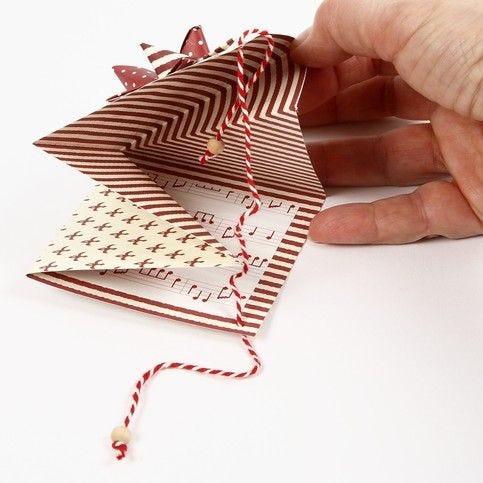 1.
Cut the piece of paper into a square and fold in both diagonals. Fold the card as shown. Glue Kraft Paper with music note design inside in one corner and a Christmas text in the other corner. Attach a half-woven star. Fasten with striped string.
Copyright © 2013-present Magento, Inc. All rights reserved.