Christmas Card with Design Paper Heart & Envelope with Wax Seal
Christmas Card with Design Paper Heart & Envelope with Wax Seal
A handmade greeting card decorated with a background and a woven heart. Both are made from Vivi Gade design paper (the Copenhagen series). A template is used for the heart. The matching envelope is decorated with a wax seal on the back. How to do it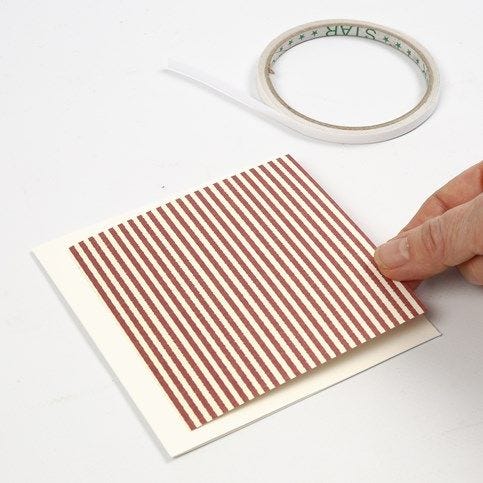 1.
Cut a 11 x 11cm piece of stripy design paper. Attach it to the front of the greeting card using double-sided adhesive tape.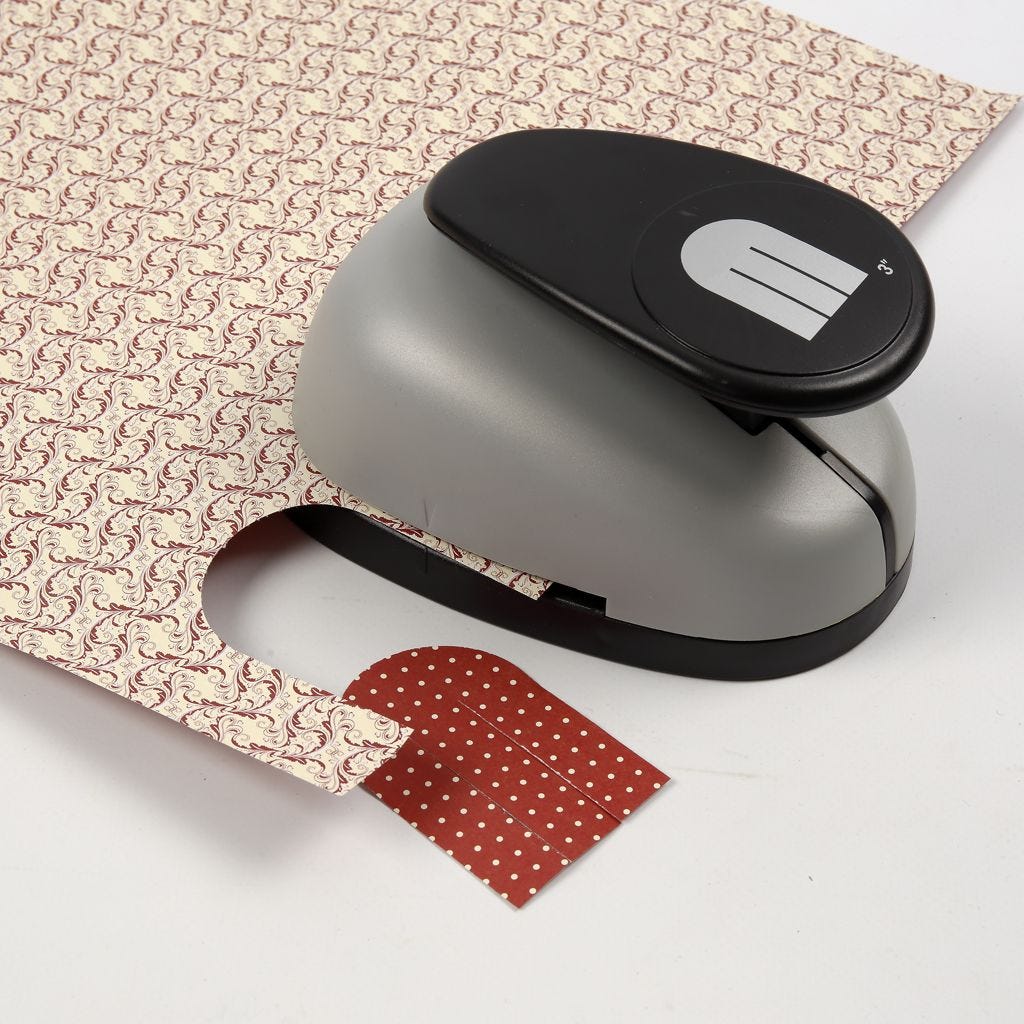 2.
Print and cut out the template, which is available as a separate PDF file for this idea. Place the template so that it is flush with the score line on a doubled-over piece of design paper. Draw and cut out two parts. NB: Use the different design on each side, turning one part of the cut-out heart "inside out".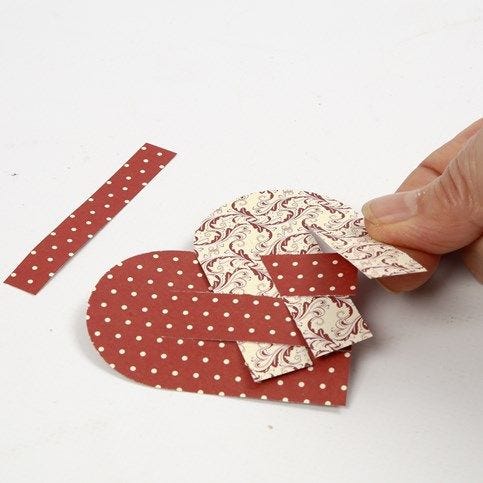 3.
Weave the heart and cut a piece of paper for the handle.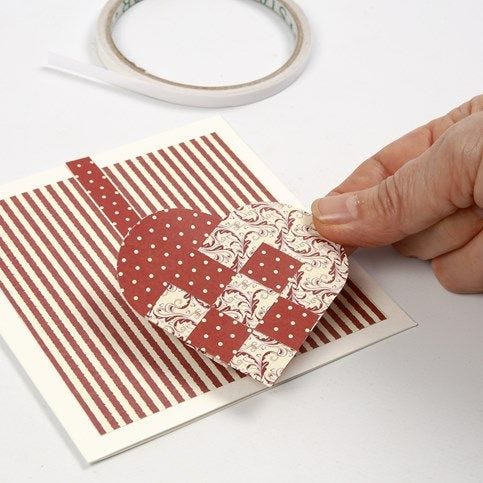 4.
Close the weaving with a small piece of double-sided adhesive tape to stop it from coming undone. First attach the handle, then the heart onto the front of the greeting card with double-sided adhesive tape.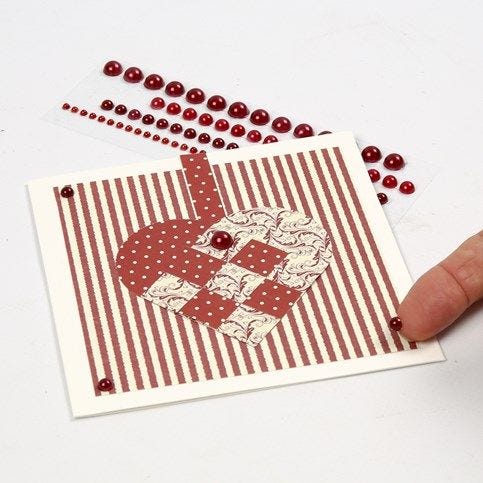 5.
Decorate according to your own taste with self-adhesive rhinestone half-pearls.
6.
Put the Christmas card inside the envelope. Light the wick of the wax stick and drip a suitable amount of wax onto the envelope at the back.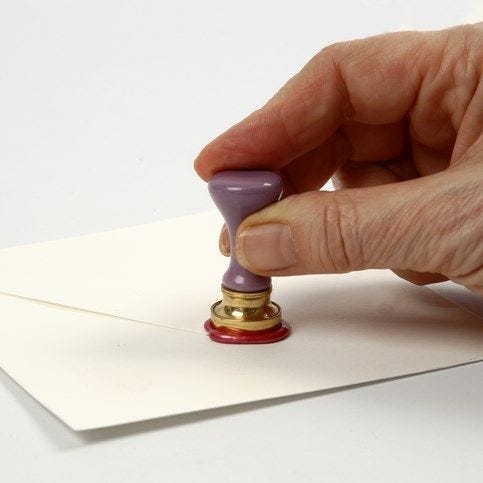 7.
Immediately make an impression in the warm wax using the seal which consists of a handle and a stamp. Leave to dry.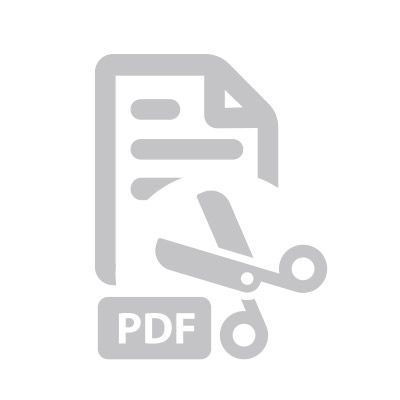 Attached file:
Download