Christmas Baubles with Glitter
Christmas Baubles with Glitter
Mother-of-Pearl Baubles with gold and transparent glitter. The pattern on the baubles is made from double-sided adhesive foil and double-sided adhesive tape which is punched out using a hand punch or the Big Shot Machine. How to do it
1.
Punch out the pattern on the Big Shot Machine using a sheet of double-sided adhesive foil.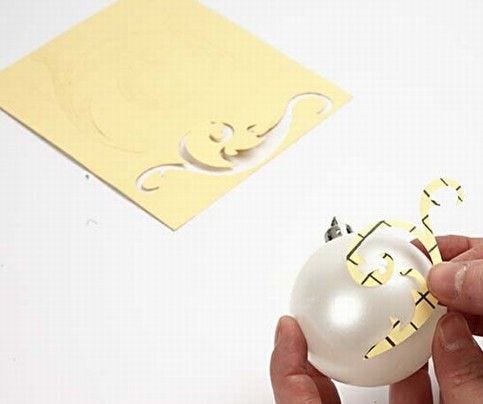 2.
Attach the foil onto the bauble.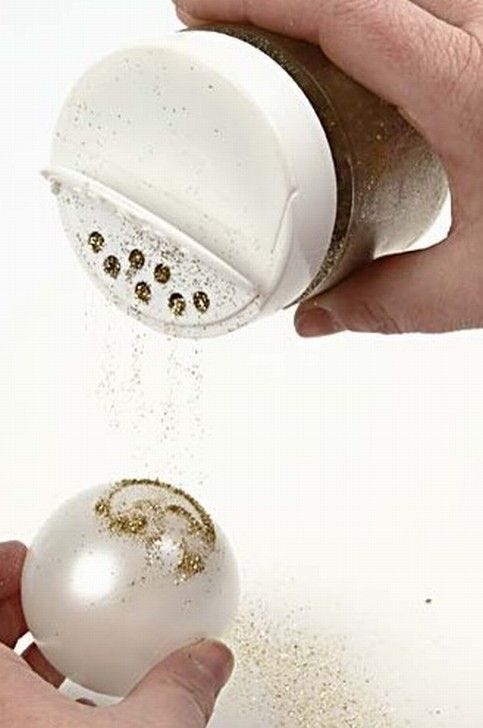 3.
Sprinkle glitter onto the bauble.
Copyright © 2013-present Magento, Inc. All rights reserved.