Christmas Baubles made from Balls of Wool
Christmas Baubles made from Balls of Wool
Amusing Christmas baubles made from polystyrene balls wrapped with Fantasy acrylic yarn and decorated with painted flower sticks and buttons.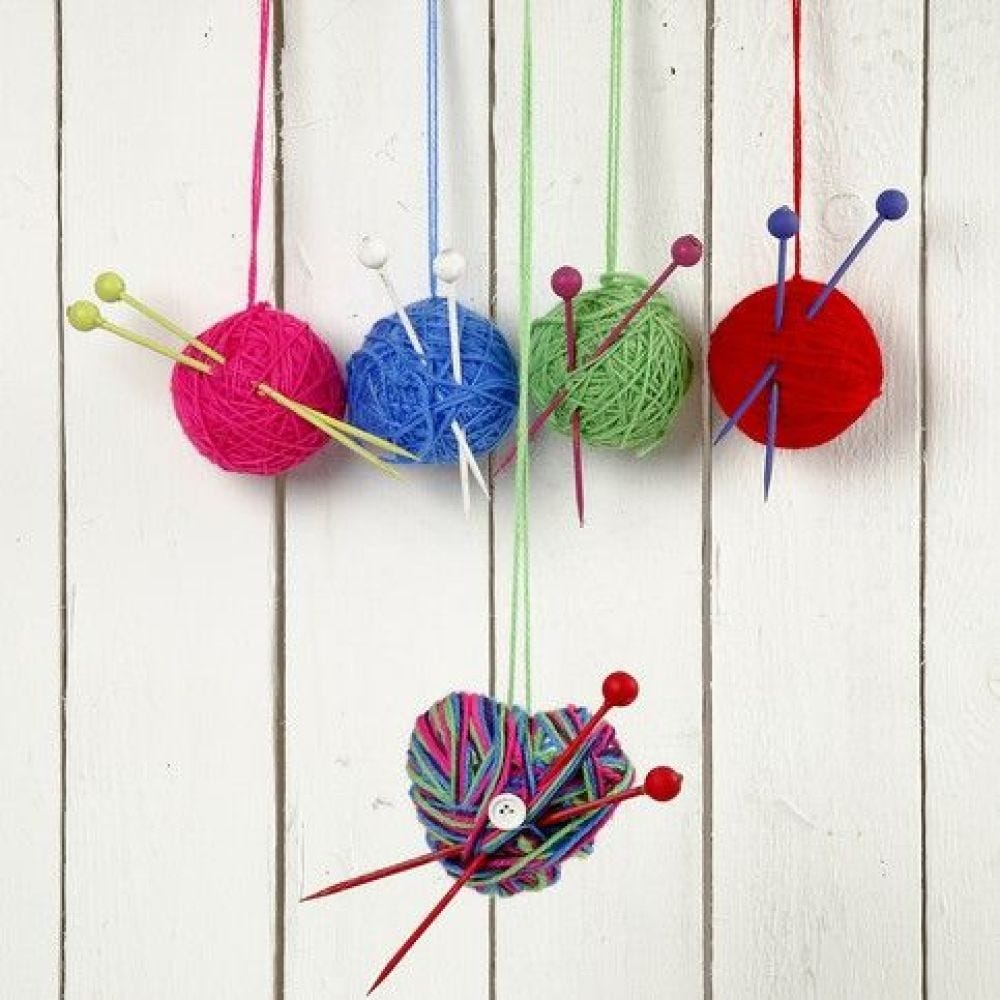 How to do it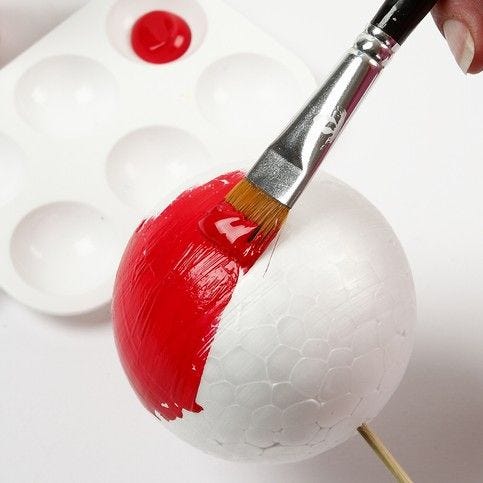 1.
Paint a polystyrene ball with Plus Color Craft paint and let it dry.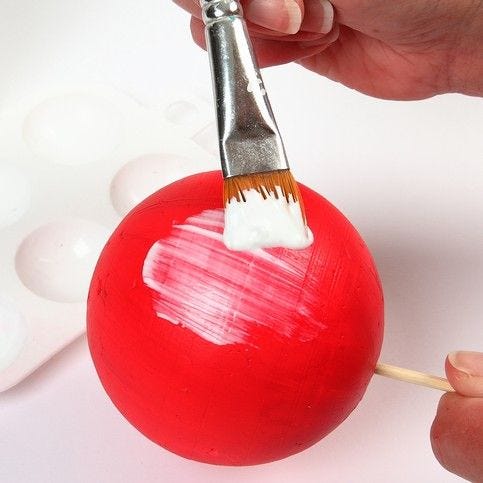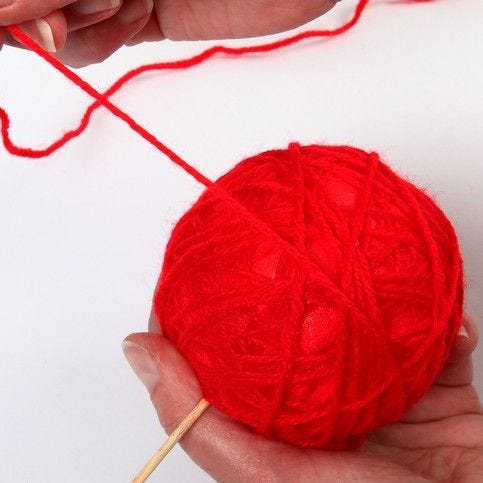 3.
Wind yarn randomly around the polystyrene ball.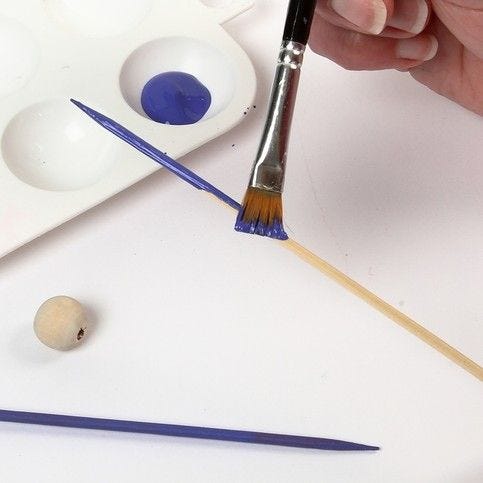 4.
Paint the flower sticks and the buttons. When dry, glue the buttons onto the sticks and attach to the ball of wool. Finally, tie a piece of yarn to the ball of wool for hanging.