Christmas baubles decorated with Art Metal paint, glitter and Silk Clay mini figures
Decorate a transparent acrylic two-piece Christmas bauble with a hole at the front with Art Metal paint and a miniature world inside. Dab the paint onto the inside of the Christmas bauble and decorate with glitter and sequins. Model small Christmas figures from Silk Clay and attach these in the assembled baubles.
How to do it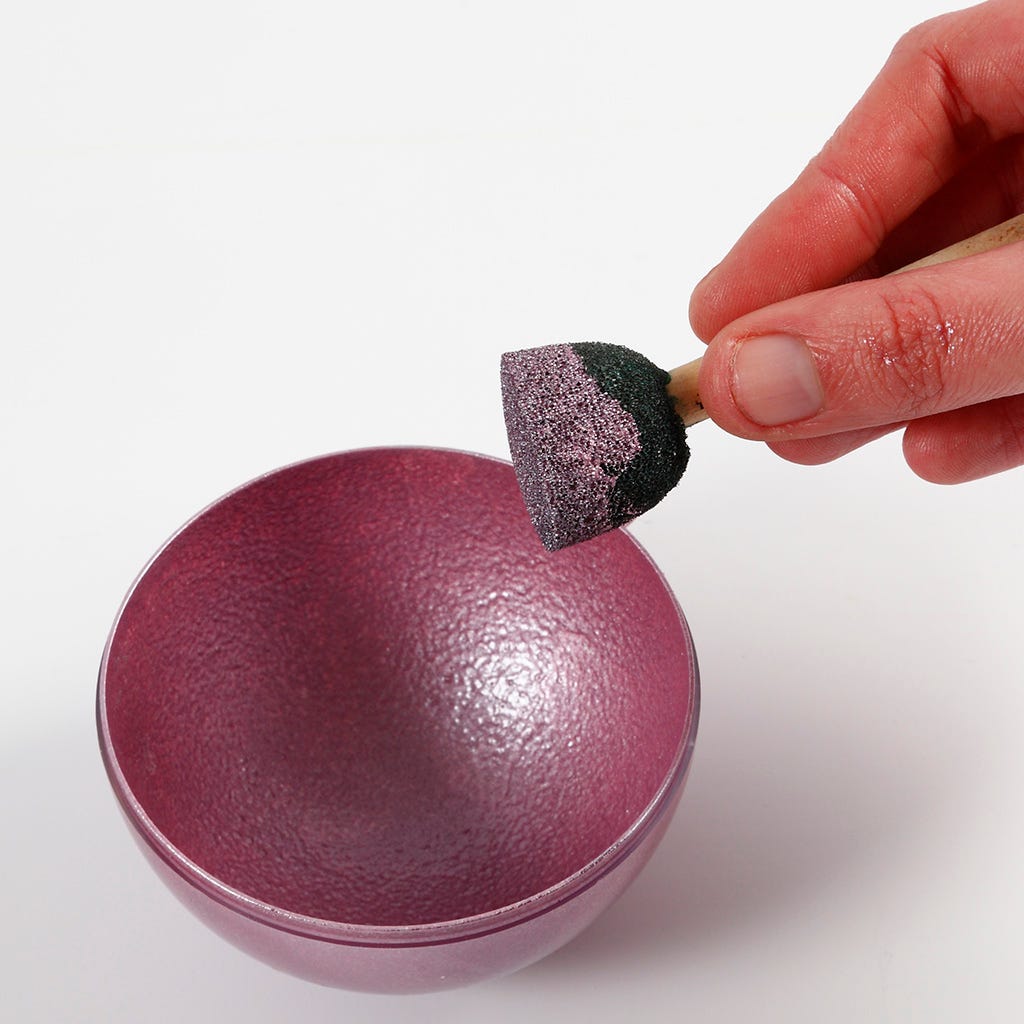 1
Dab Art Metal paint onto the inside of the back half of the two-piece bauble. Leave to dry.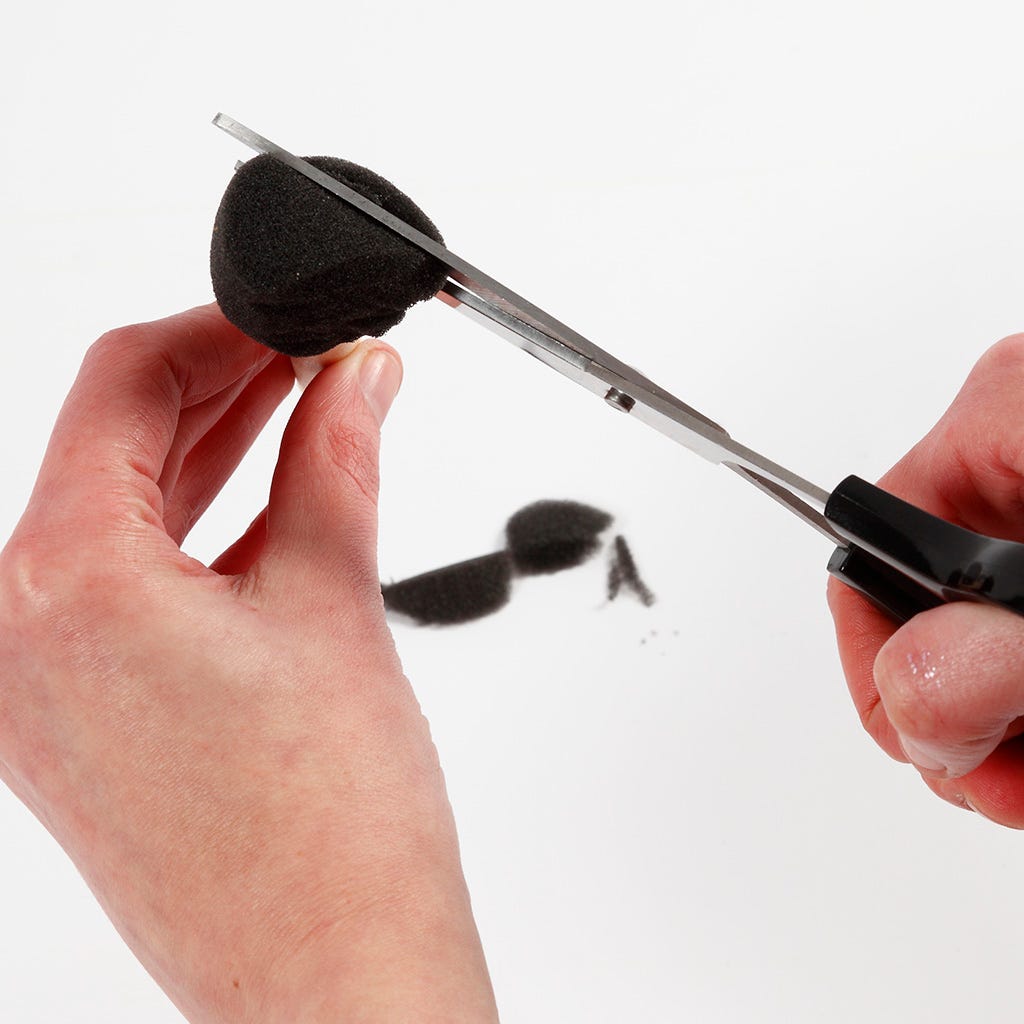 2
Cut a foam stencil brush into a triangular shape.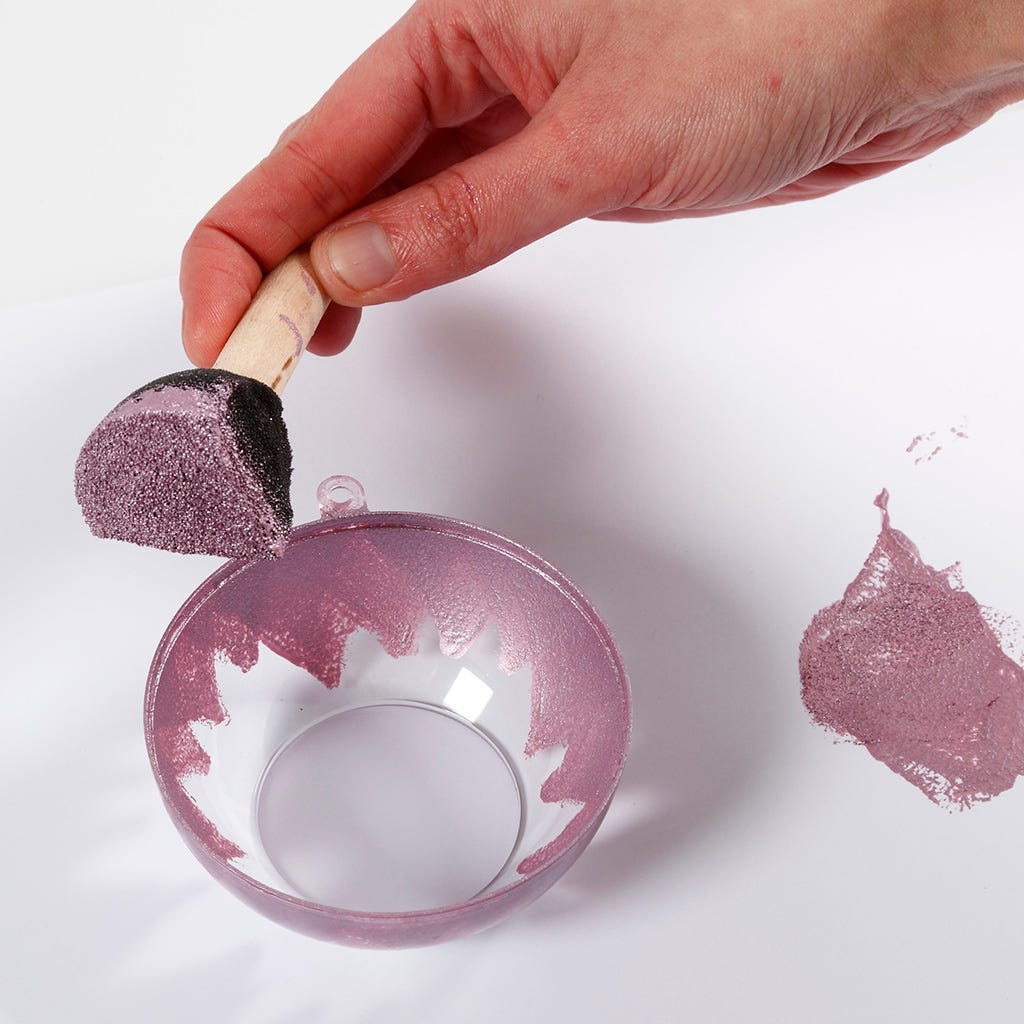 3
Dab the paint onto the inside of the front half of the bauble in a jagged pattern using the modified triangular foam stencil brush.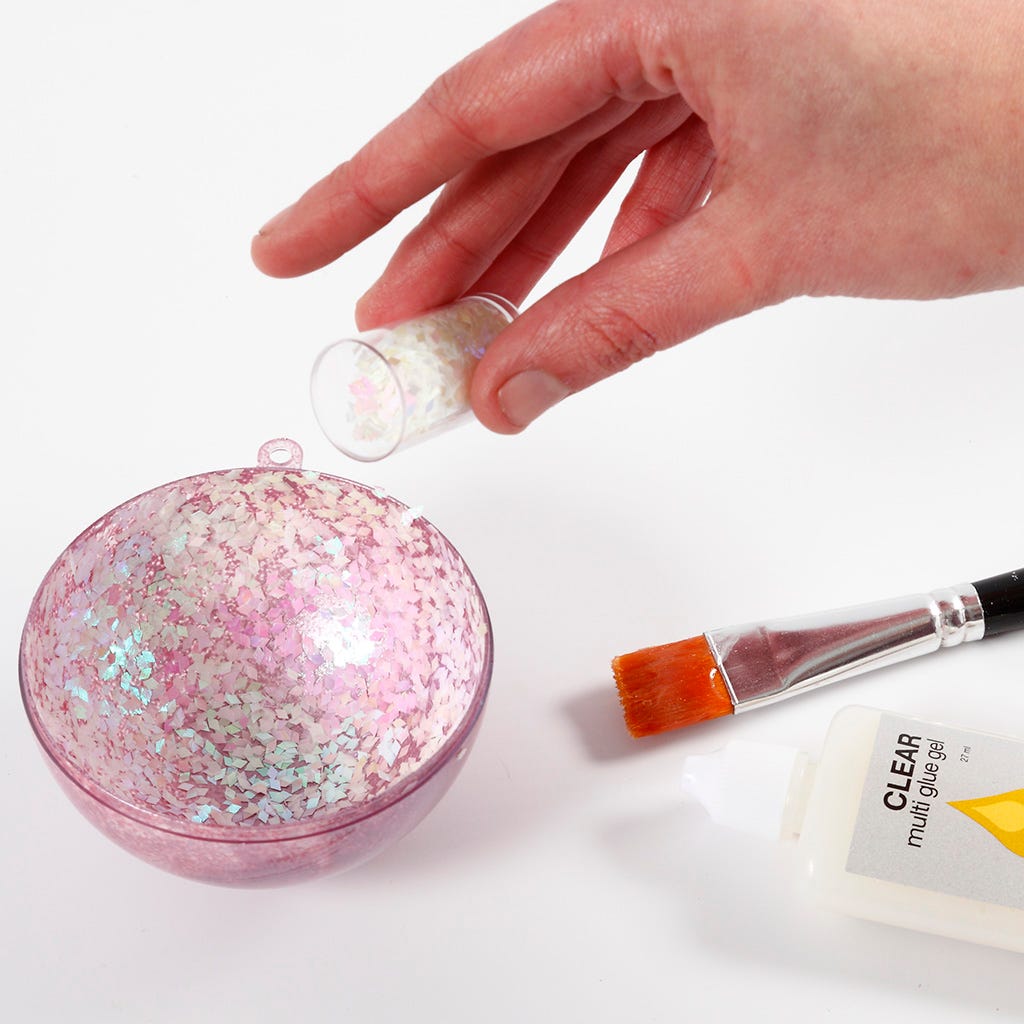 4
Apply glue onto the inside of both parts of the decorative bauble. Sprinkle glitter or small sequins over the wet glue. Lightly tap the bauble when the glue is dry, to release the excess glitter. A tip: tap the excess glitter over a folded piece of paper for easy pouring back into the tub.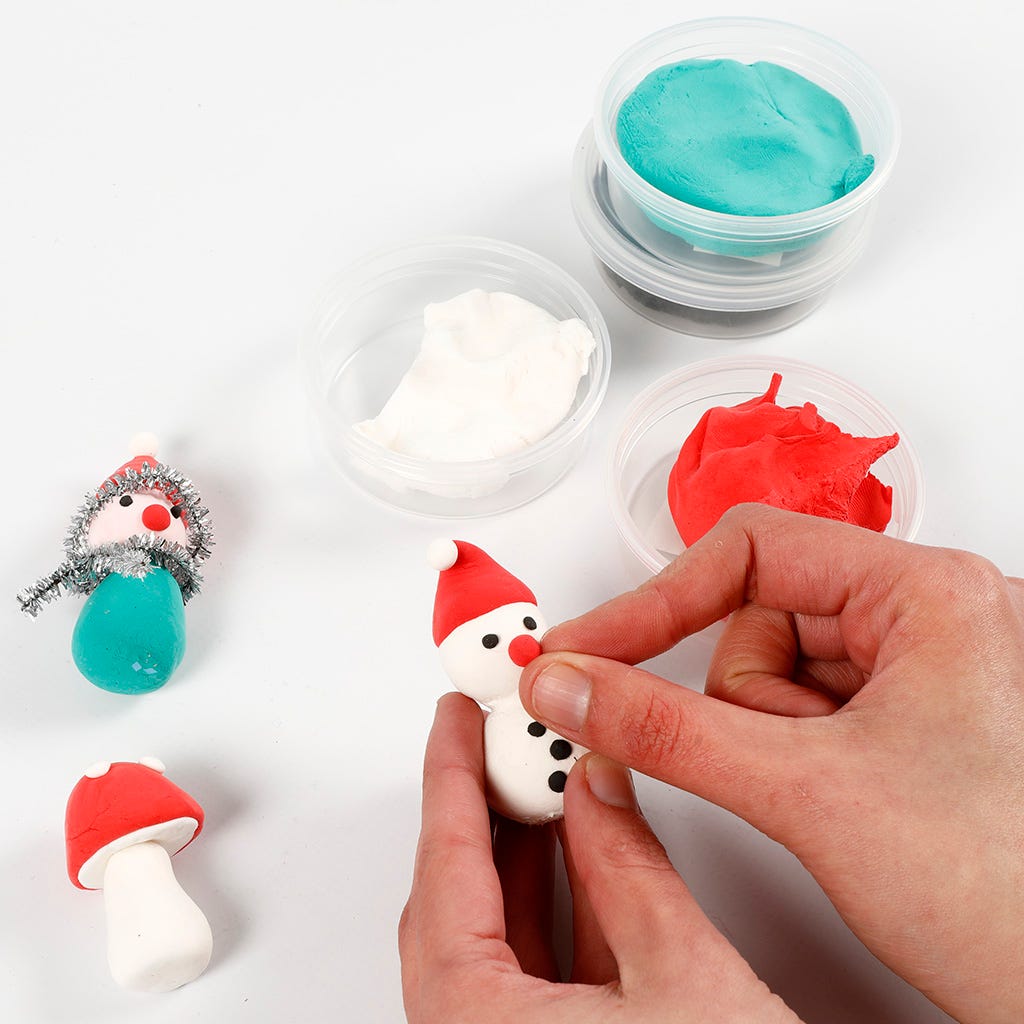 5
Model small Silk Clay figures using your imagination. You may decorate with pipe cleaners and glitter once the figures are dry.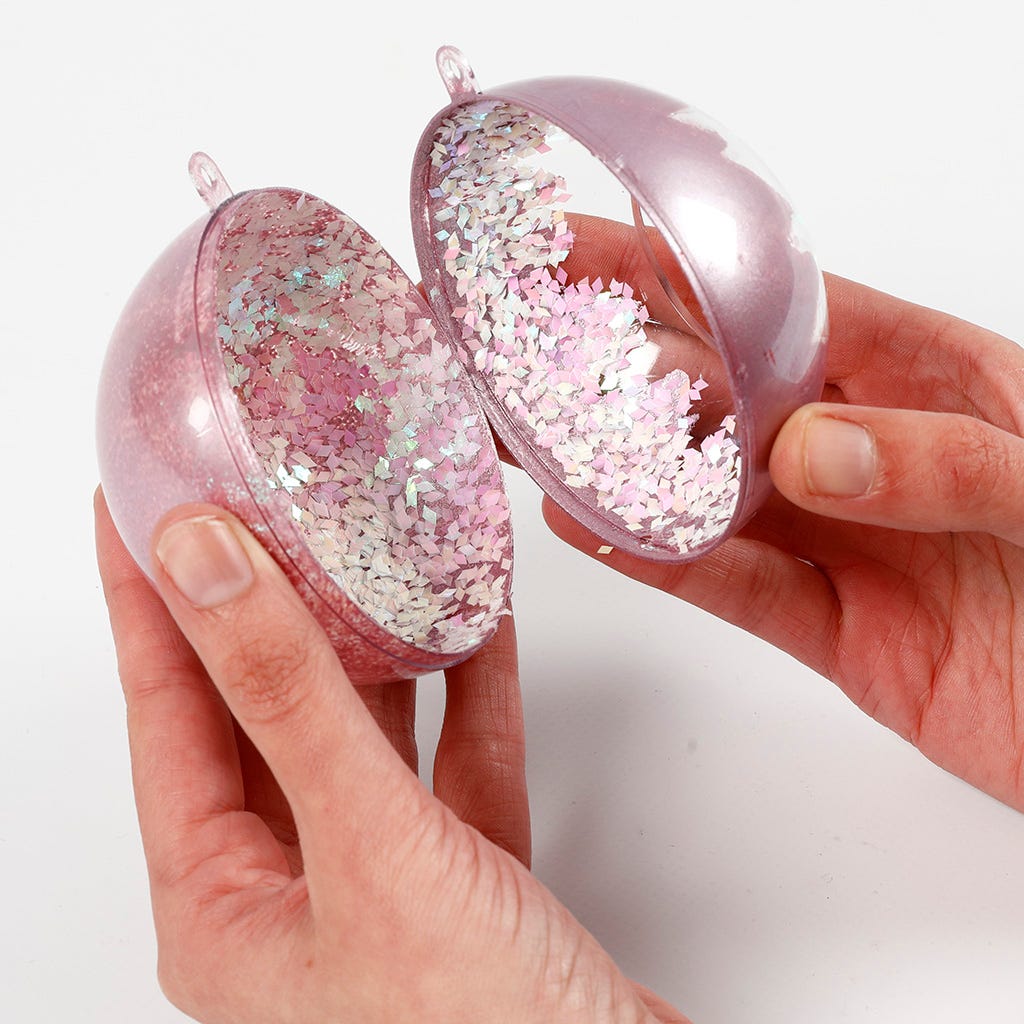 6
Assemble the two parts of the bauble.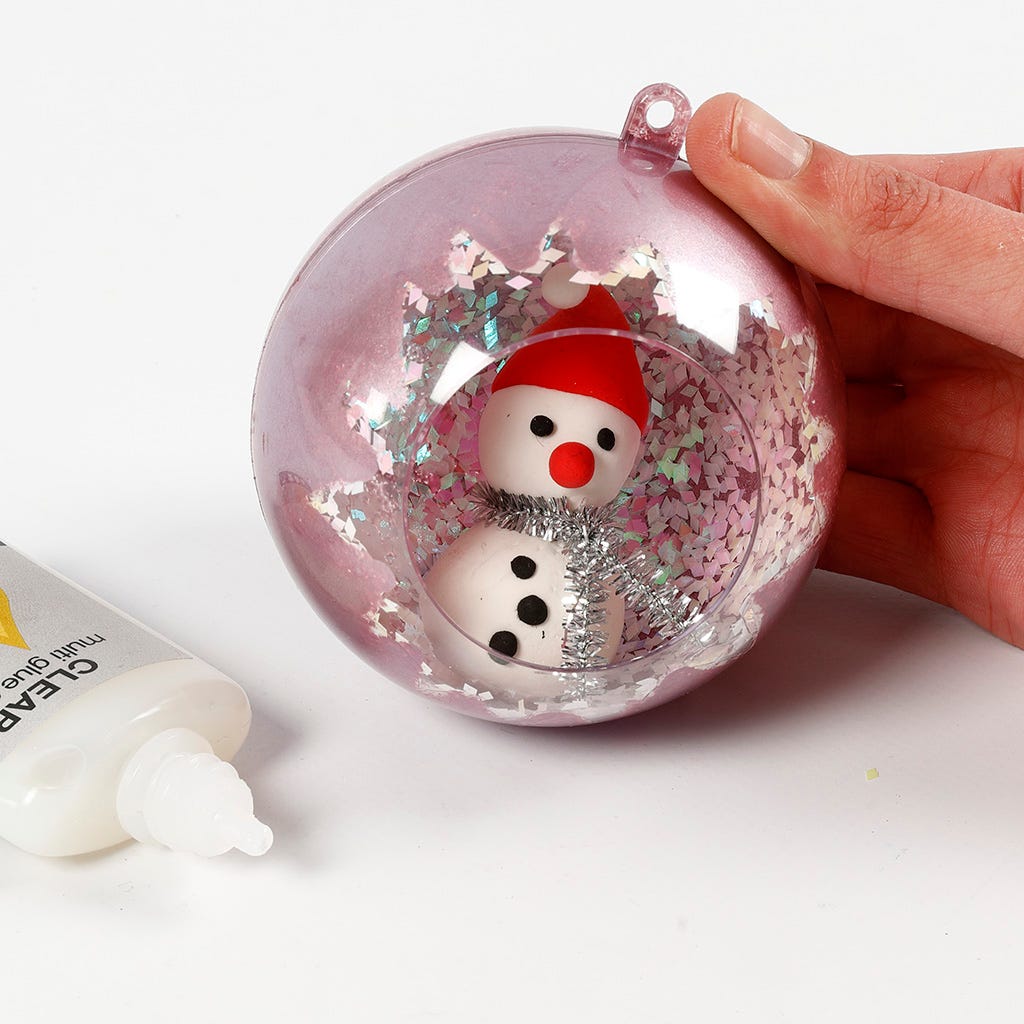 7
Attach the figure inside the bauble using Clear Multi Glue Gel.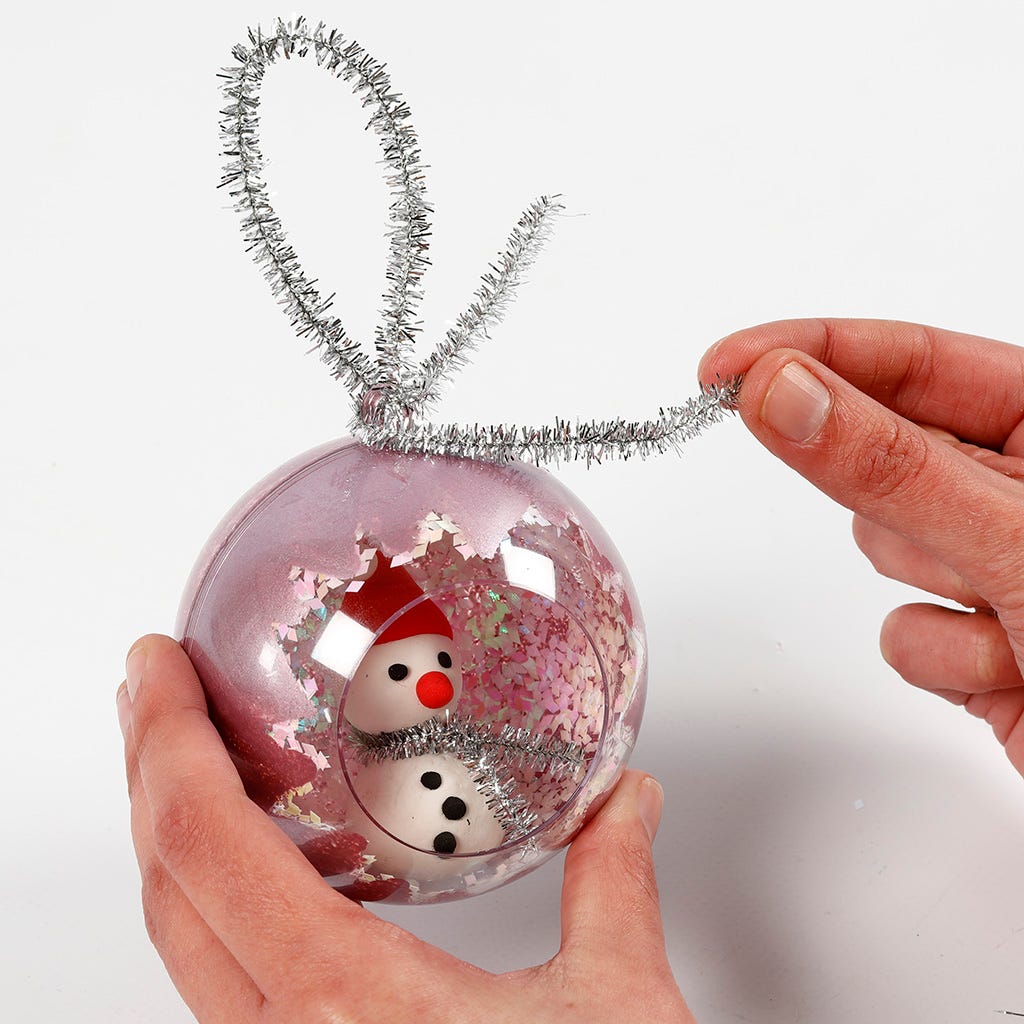 8
Tie a pipe cleaner through the loop at the top of the bauble and use it for hanging.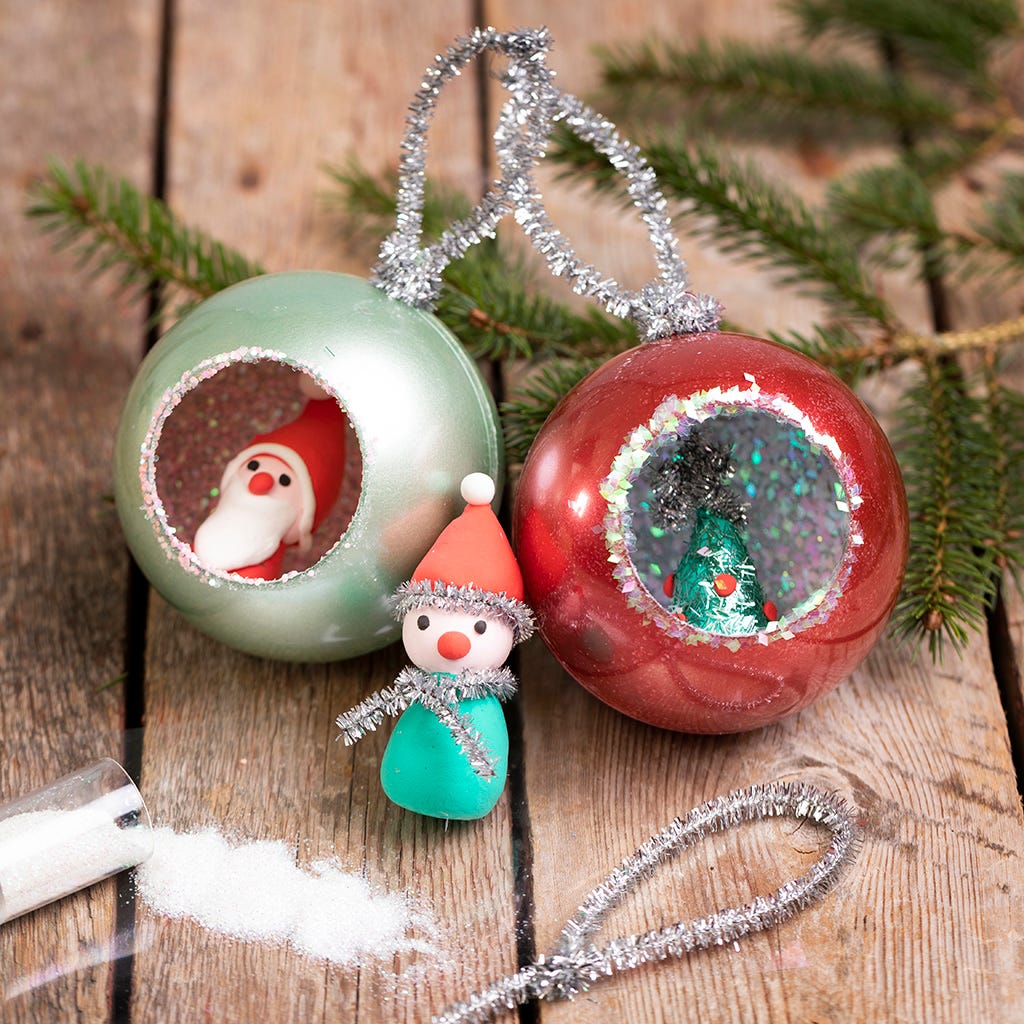 I'm shopping as
b2c incl. tax
b2b excl. tax
b2g excl. tax
Go back
I'm shopping as
Continue as guest
Copyright © 2013-present Magento, Inc. All rights reserved.