These chicks are made from polystyrene shapes which have been painted with glossy A-Color acrylic paint and glued together when dry. A beak is shaped from Silk Clay and guinea fowl feathers are used for decoration. A flower stick is pushed into the shape from underneath. How to do it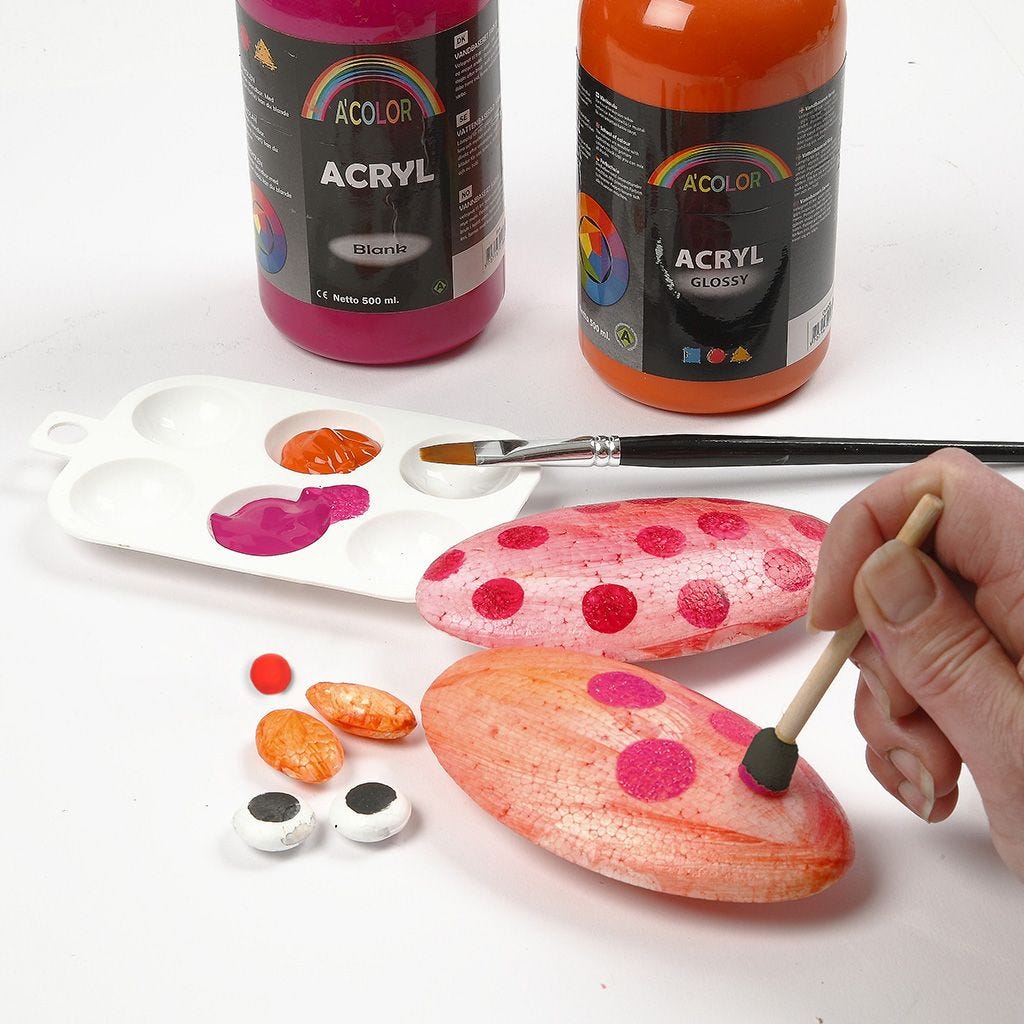 1.
Paint the polystyrene shapes with glossy A-Color acrylic paint and leave to dry.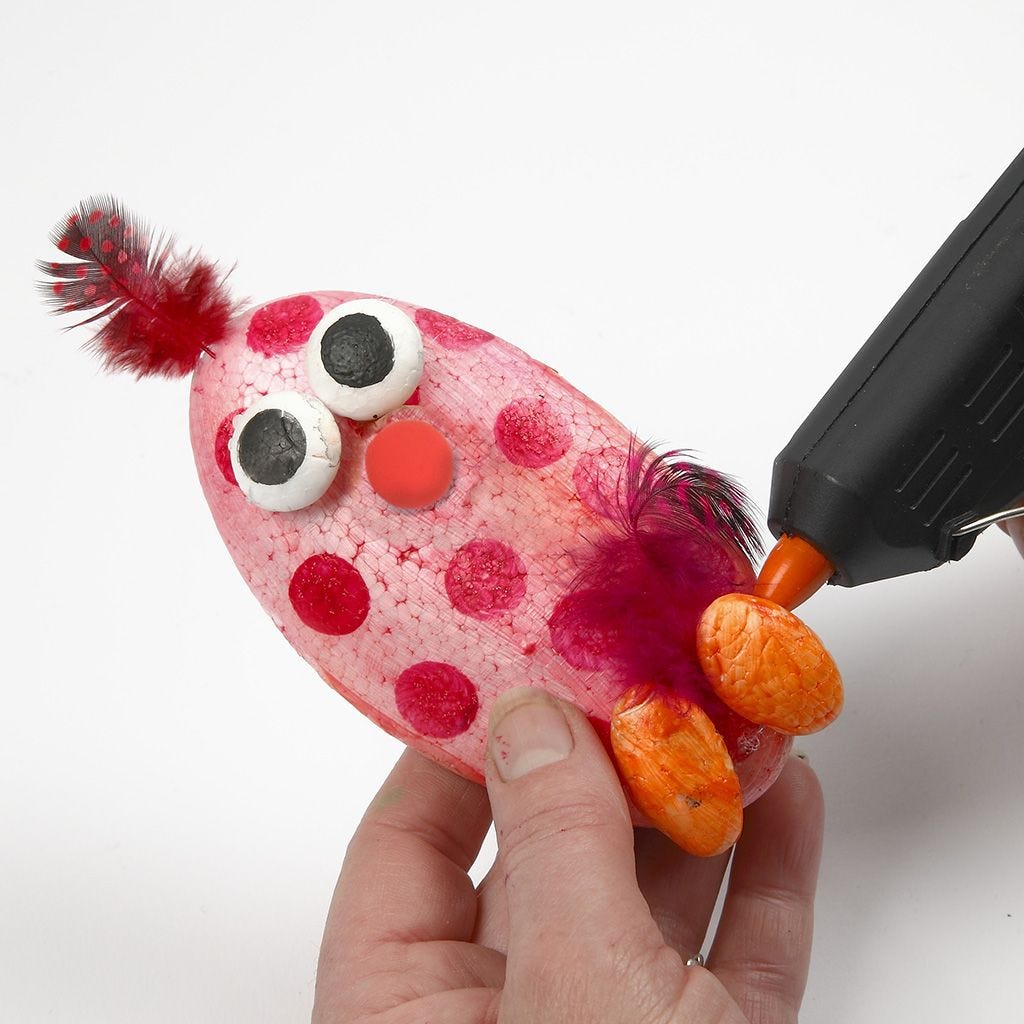 2.
Glue the shapes together and decorate with guinea fowl feathers using a a glue gun. Make a beak from Silk Clay and push or glue it onto the chick.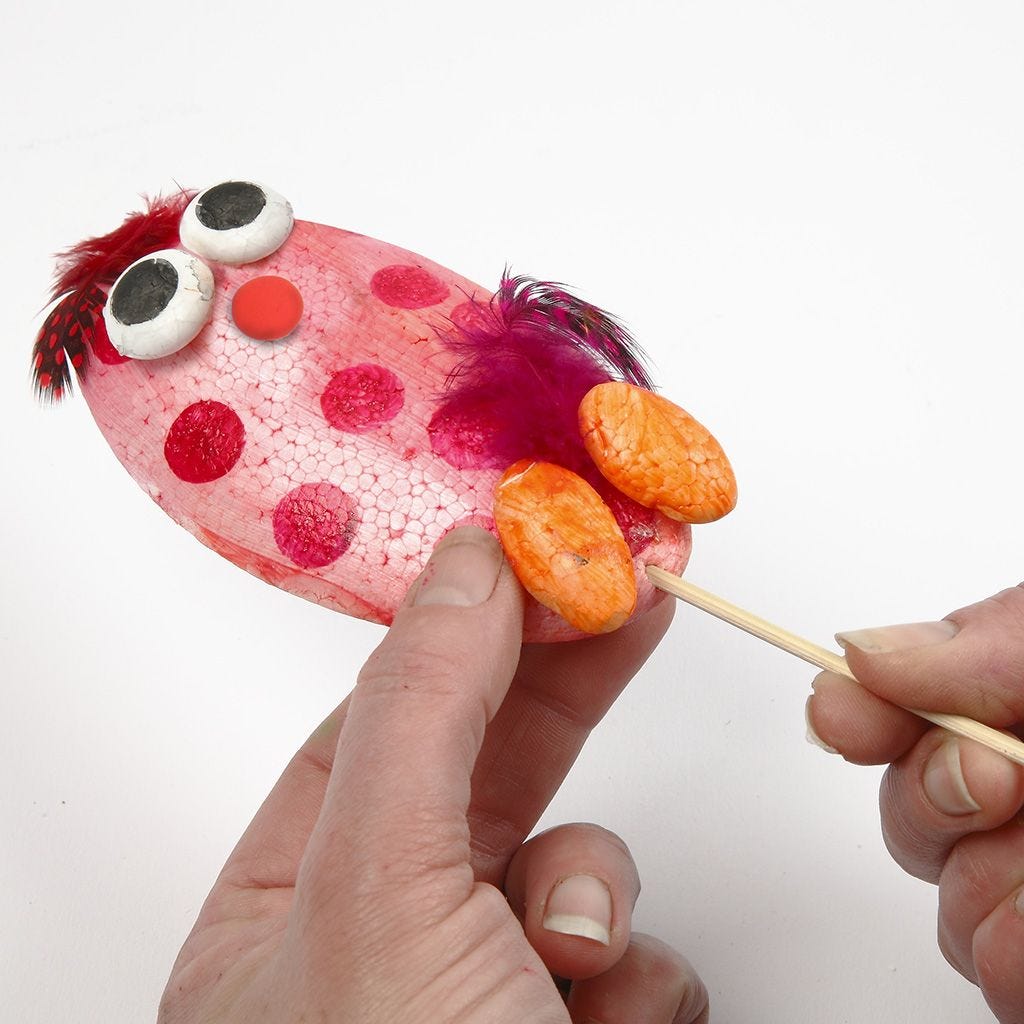 3.
Push a flower stick into the body from underneath.
Copyright © 2013-present Magento, Inc. All rights reserved.