Cheerful spring-fresh cress children
Cheerful spring-fresh cress children
A cardboard cress tray, shaped like a figure. A-color matt acrylic paint is used for painting and stamping the figure shaped cress tray with foam stamps. Stamped feet and hands, and pipe cleaners, have been attached with a stapler. How to do it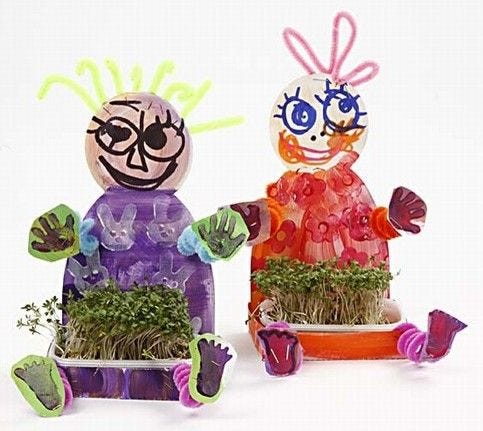 1
Draw faces using an ordinary marker pen. A fun idea for small children.
Copyright © 2013-present Magento, Inc. All rights reserved.