Cheeky Pixies ready for Christmas
Cheeky Pixies ready for Christmas
Wooden discs and wooden buttons are decorated with a pyrography tool and painted with red Plus Color craft paint. A piece of white pipe cleaner is added. Use a drill for drilling a hole at the top for hanging.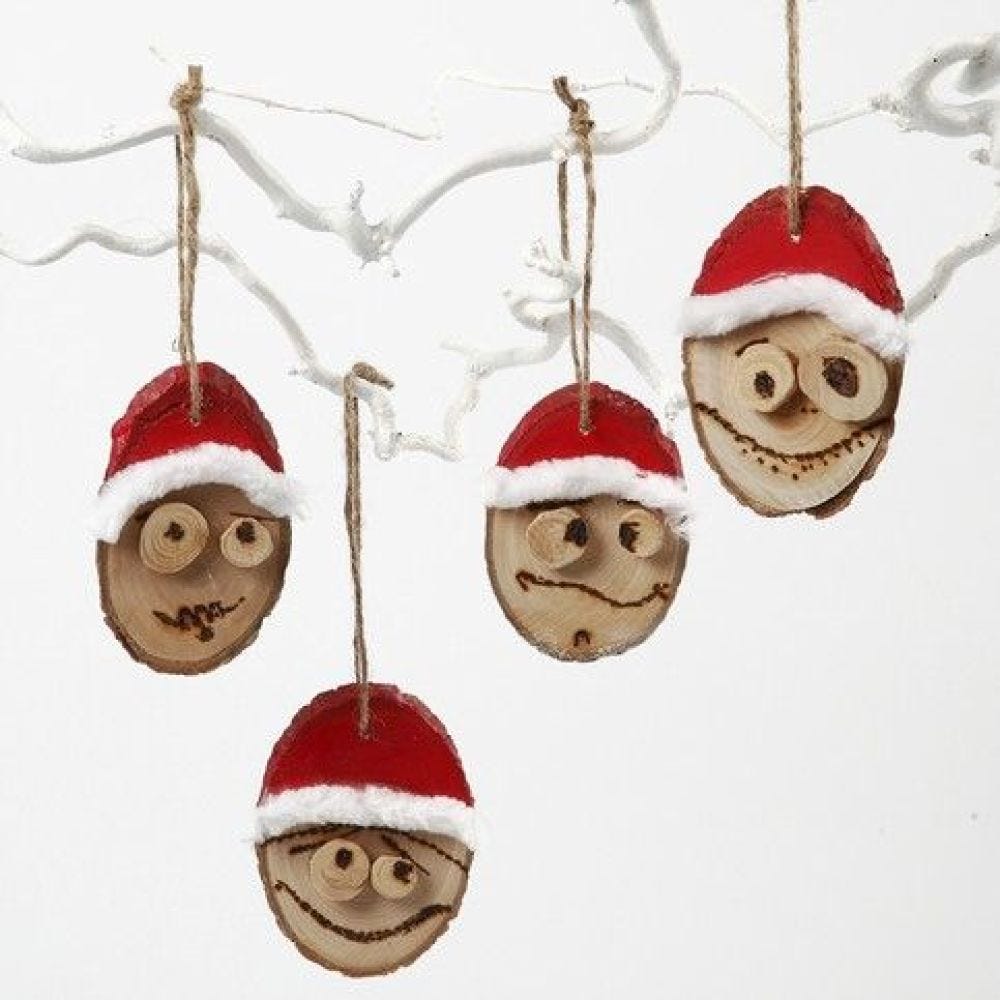 How to do it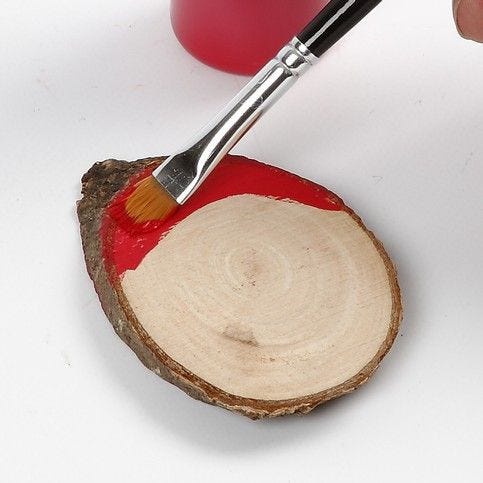 1.
Paint a pixie hat on the wooden disc.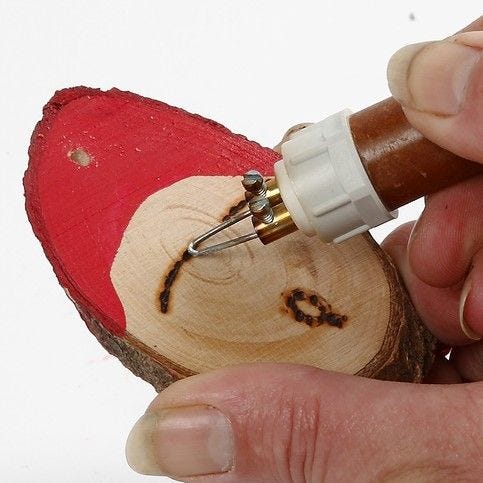 2.
Burn lines with the pyrography tool on the wooden disc and the wooden buttons.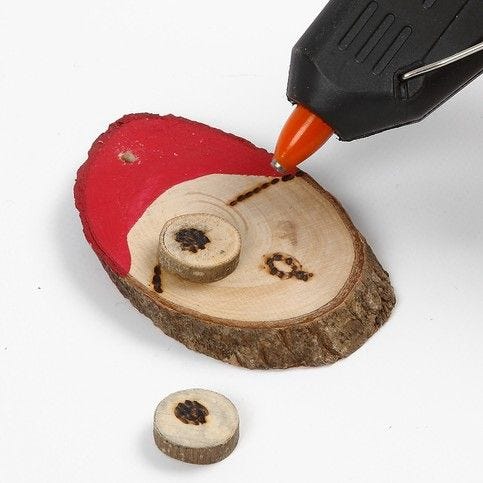 3.
Glue on a piece of pipe cleaner and small wooden discs for eyes using a glue gun.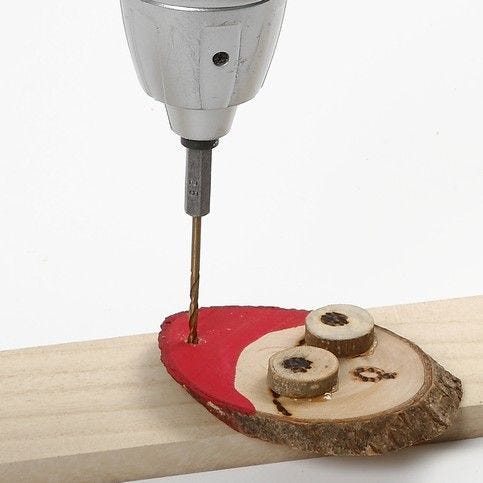 4.
Drill a hole for hanging using a drill and attach a piece of string through the hole. Alternatively you may glue the string for hanging onto the back of the pixie.