Charming candlesticks with mini figures
Charming candlesticks with mini figures
Sitting inside by candlelight is ever so cosy when it's dark and cold outside! With this idea, children can decorate a lovely candlestick and make small figures using their imagination. Find inspiration here or use your imagination to make your very own figures ...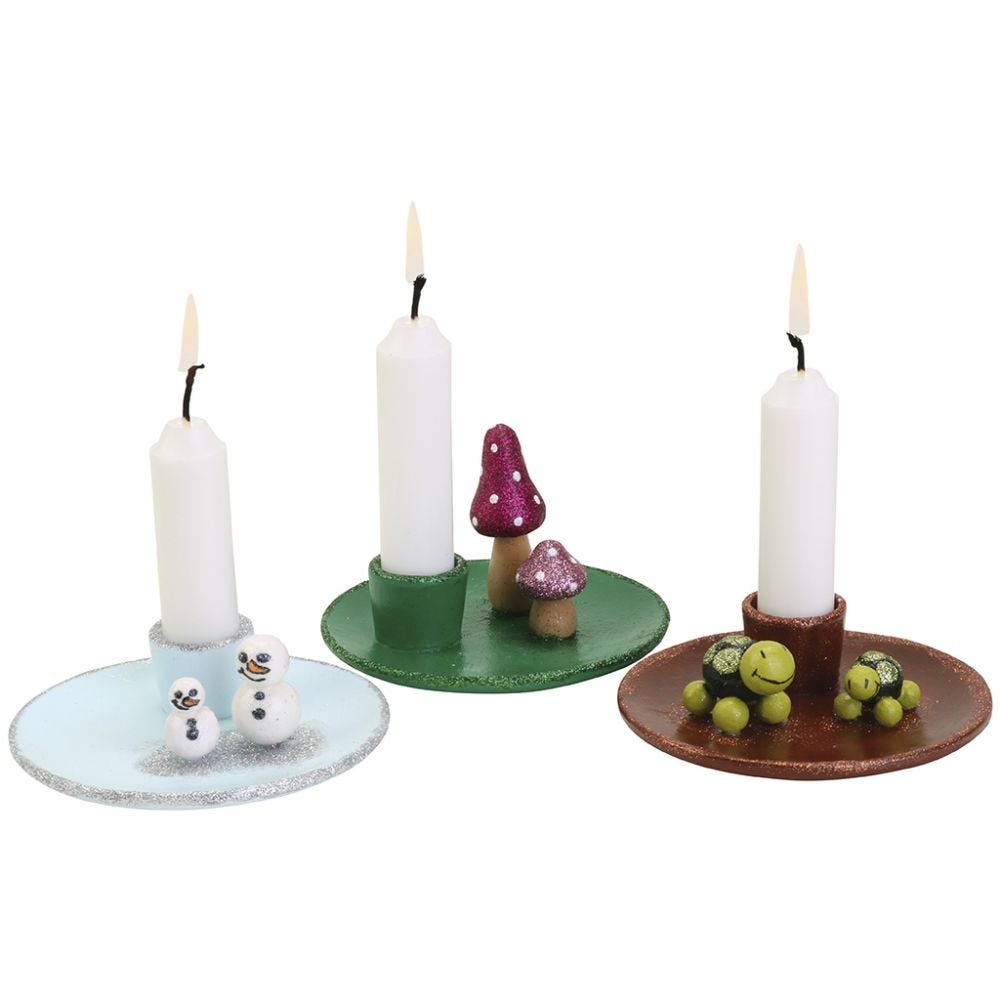 How to do it
How to do it:
Paint the candlestick with acrylic paint. Apply two coats and leave to dry.
2
Decide which figures you want to make, paint the cotton balls and glue them together with a glue gun.
3
Decorate the figures with Plus Color markers and glitter. Attach onto the candlestick using a glue gun.
4
Brush the candlestick with hobby glue in areas where you want glitter. Sprinkle glitter in the wet glue.
5
Apply a coat of weather resistant lacquer.
A tip
Alternatively you may decide not to glue the figure onto the candlestick, enabling you to change it according to taste and the season.