The small purses are painted with diluted Textil Color and then decoupaged with napkins. Finally dots are added with a Pearl Pen. A great idea for school children.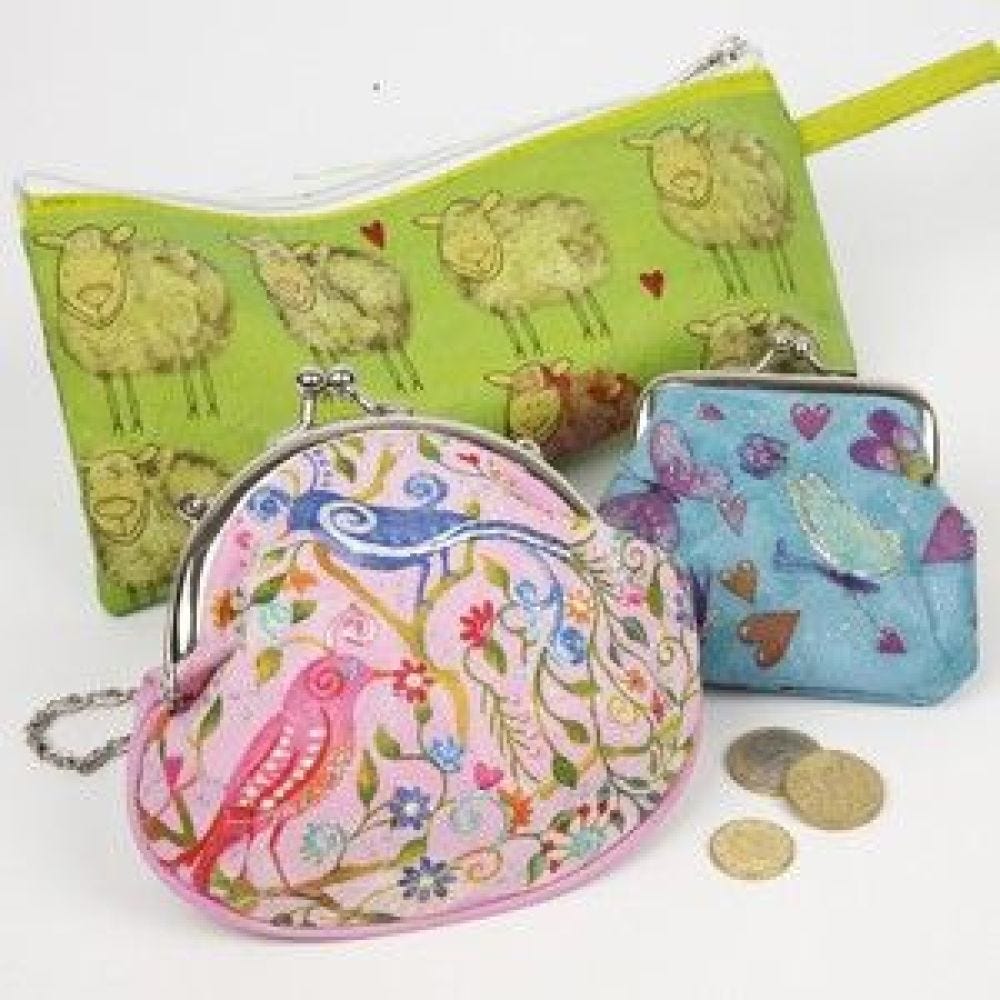 How to do it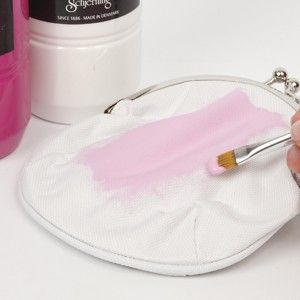 1
Paint the whole bag in a colour that matches the napkin you want to use. The colour must not be too dark, otherwise you will not be able to see the design on the napkin.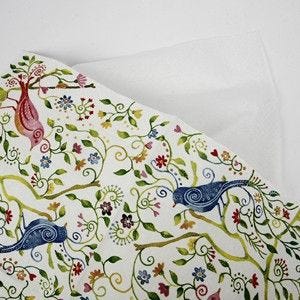 2
Remove the white part of the back of the napkin.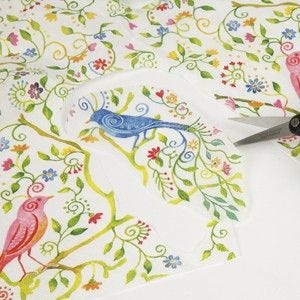 3
Cut out designs from the napkin.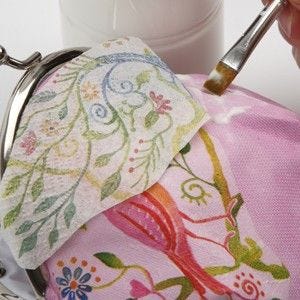 4
Apply a generous layer of decoupage lacquer onto the bag and put the napkin on top.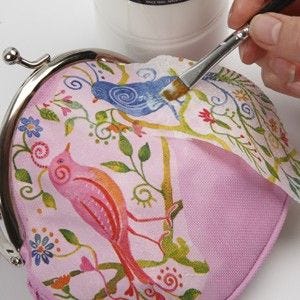 5
Then apply a generous layer of decoupage lacquer on top of the napkin and brush it on thoroughly so there are no air pockets left.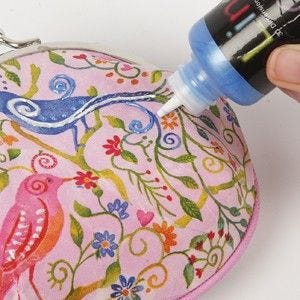 6
Decorate the bag by bringing out the patterns of the napkin with a 3D liner.
Copyright © 2013-present Magento, Inc. All rights reserved.