A watercolour picture on black watercolour paper with metallic watercolours
Paint a striking leaf design with metallic watercolours on black watercolour paper.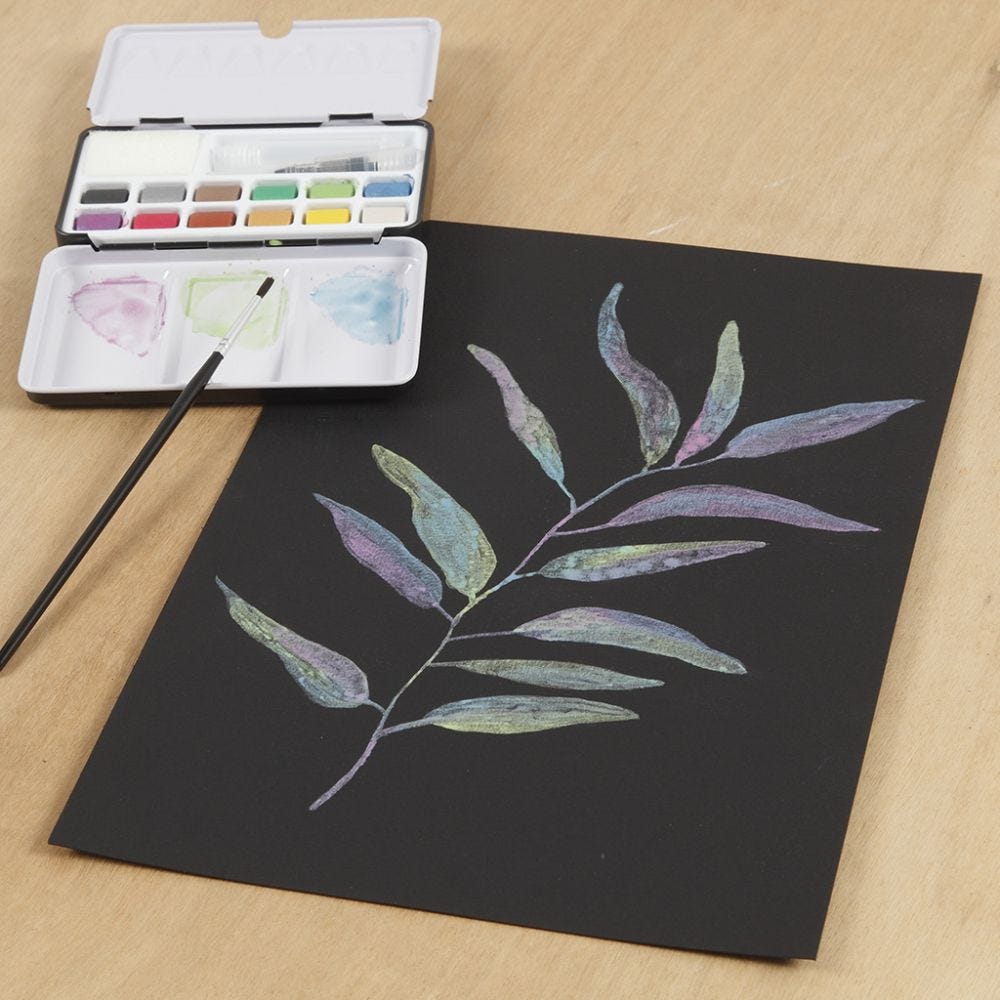 How to do it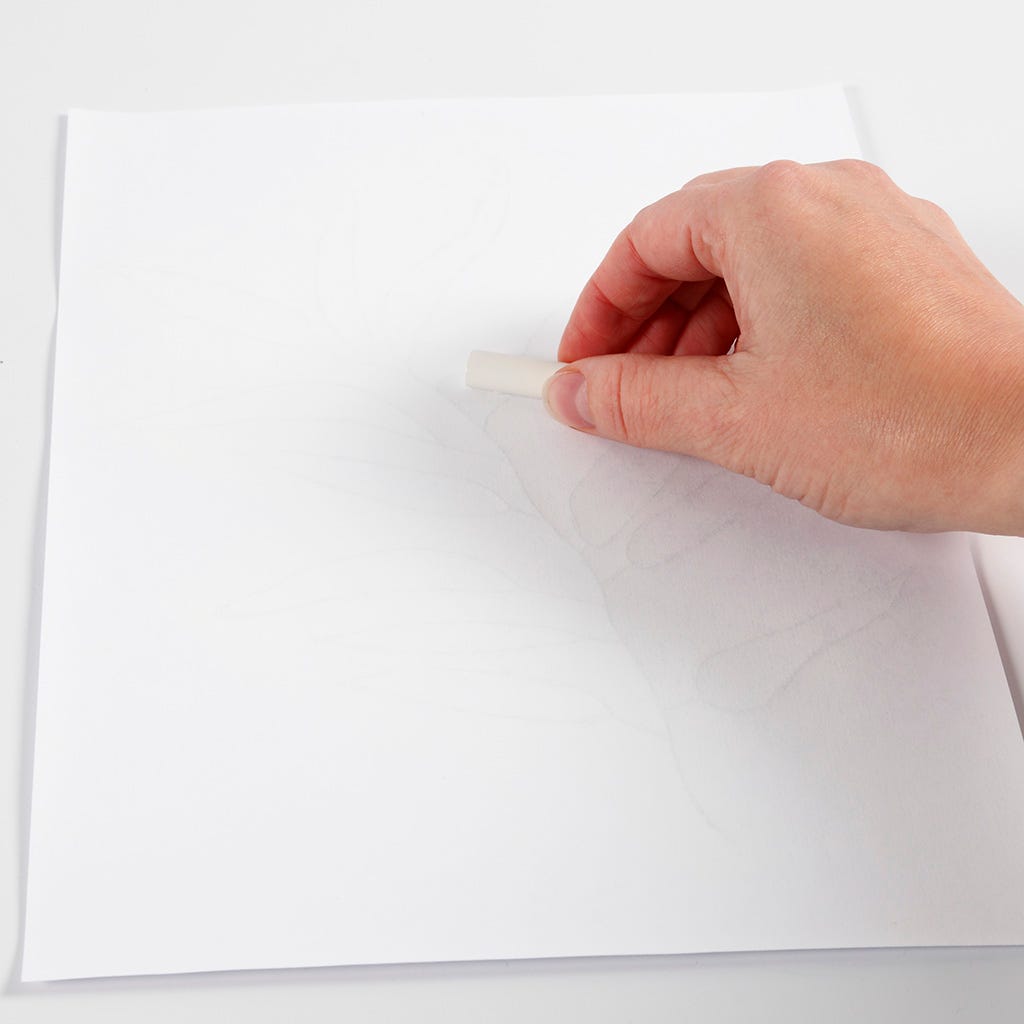 1
Print the PDF file for this idea and draw with chalk on the back of the paper.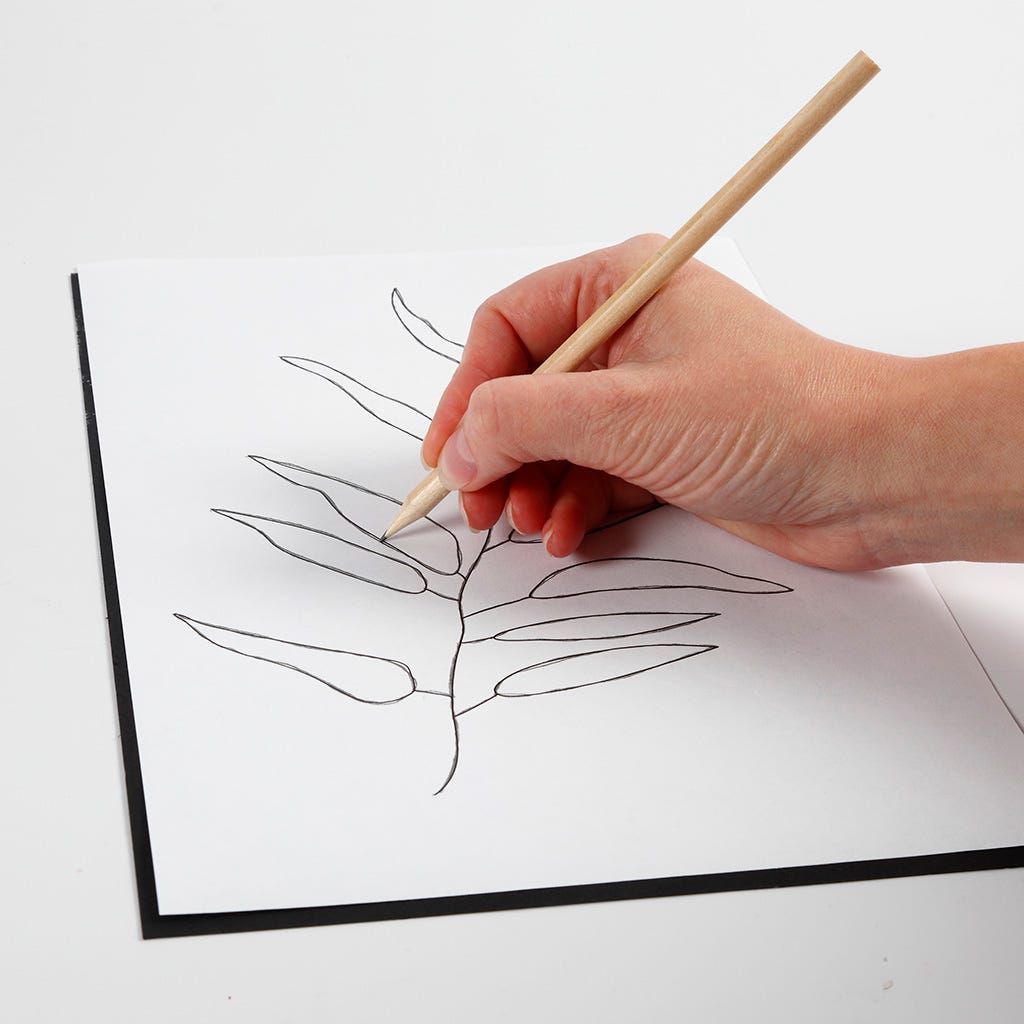 2
Transfer the design onto the black watercolour paper by placing the template on top of the watercolour paper and tracing the design with a pencil. Gently brush with a dry brush to remove any chalk that has gone outside the design.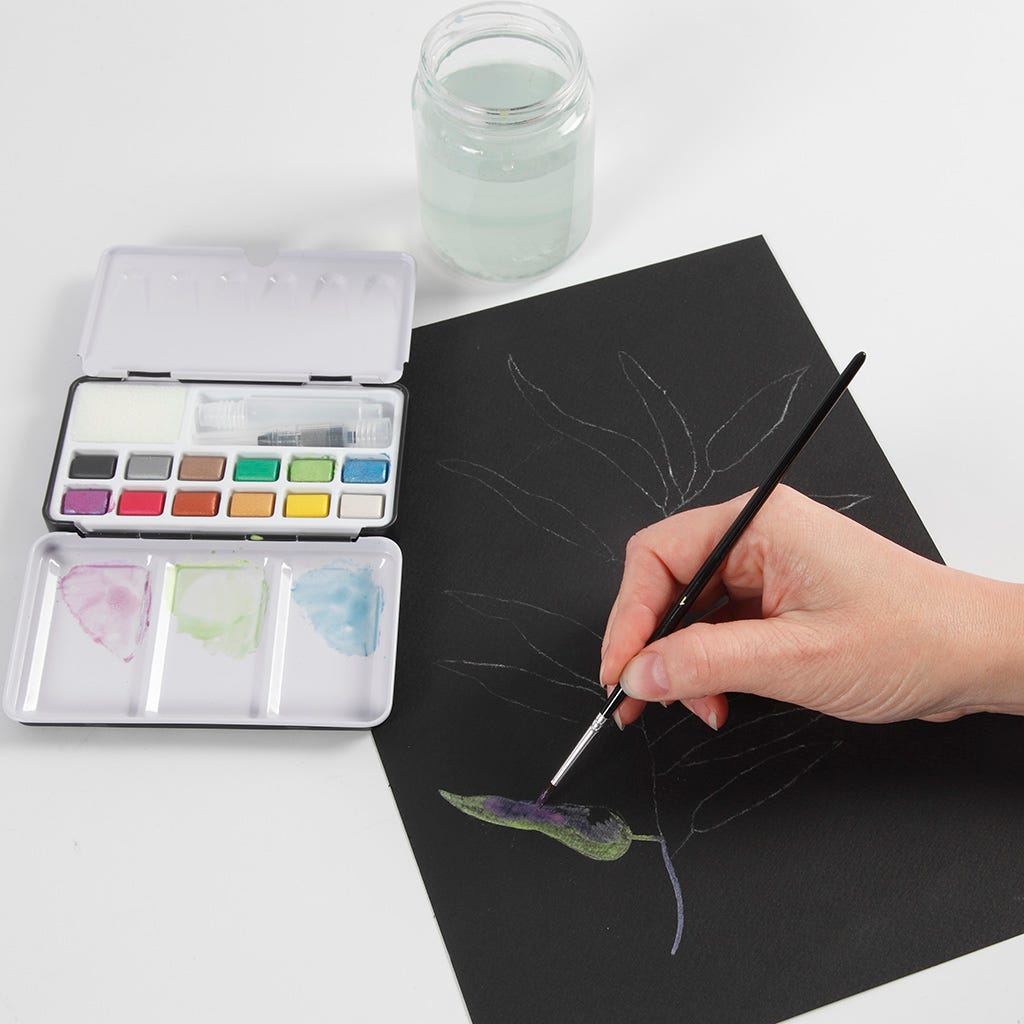 3
Colour in the traced design with watercolours by mixing different colours on each leaf with the smallest brush. Here we have used the following colours; mauve, light blue and leaf green.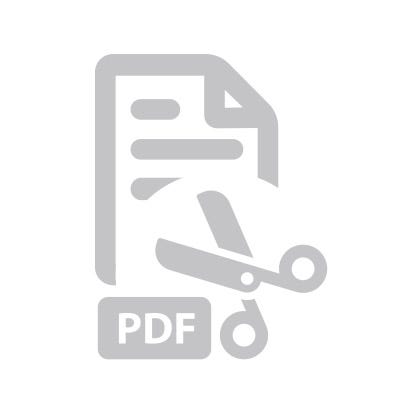 Attached file:
Download