Christmas shapes from self-hardening clay for decoration or for hanging
Make your own Christmas decorations from self-hardening clay with a cookie cutter that cuts and embosses. Use the shapes for hanging on the Christmas tree or as part of a decorative napkin ring on the Christmas table.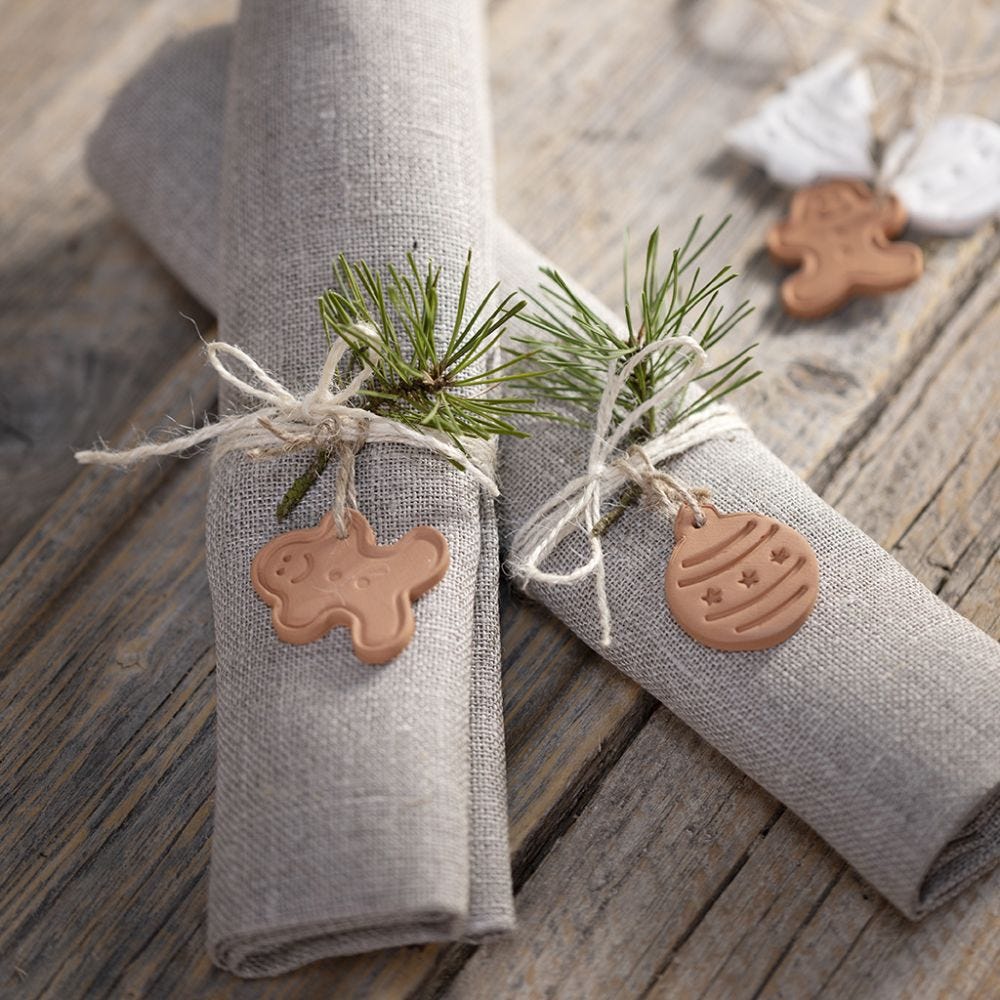 How to do it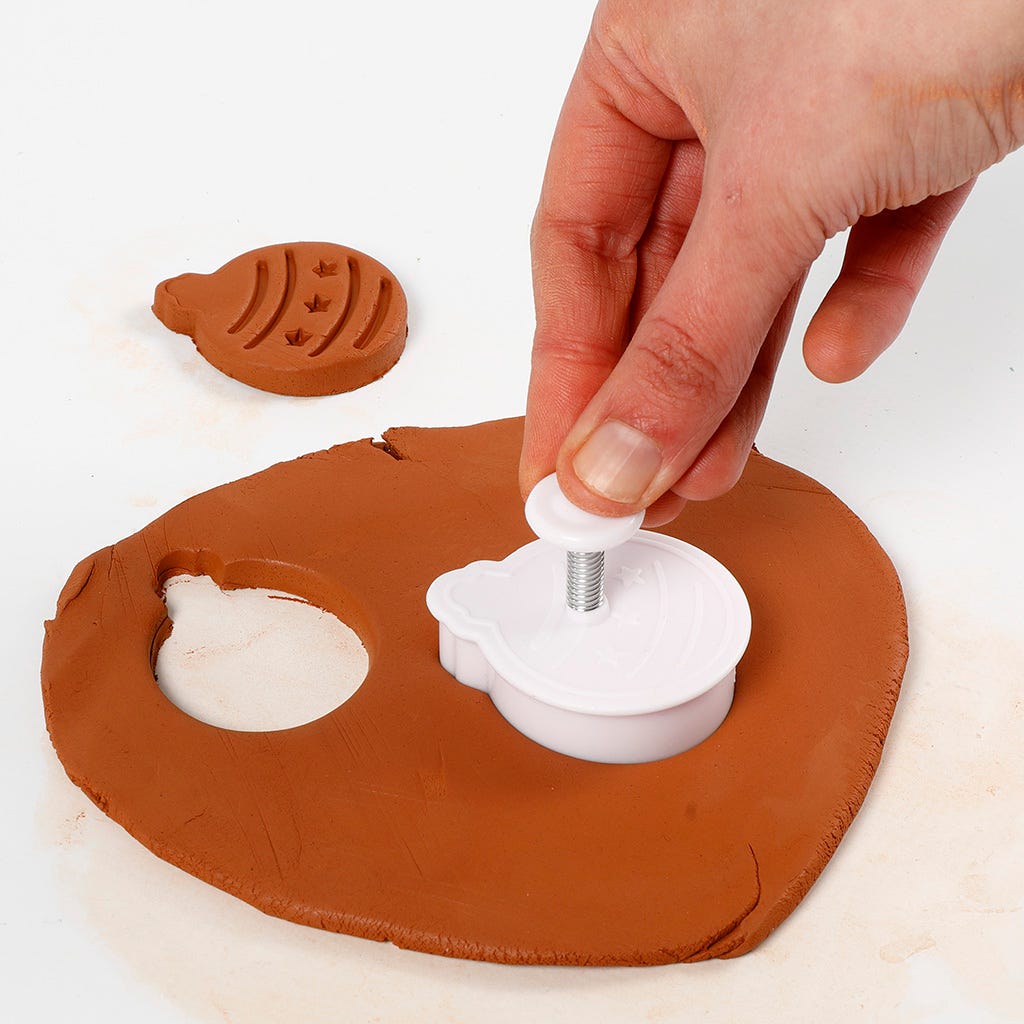 1
Roll out self-hardening clay flat using a rolling pin. Make the shape by pushing the cookie cutter into the clay and pushing down the plunger on top. The cutting and embossing is done with one push.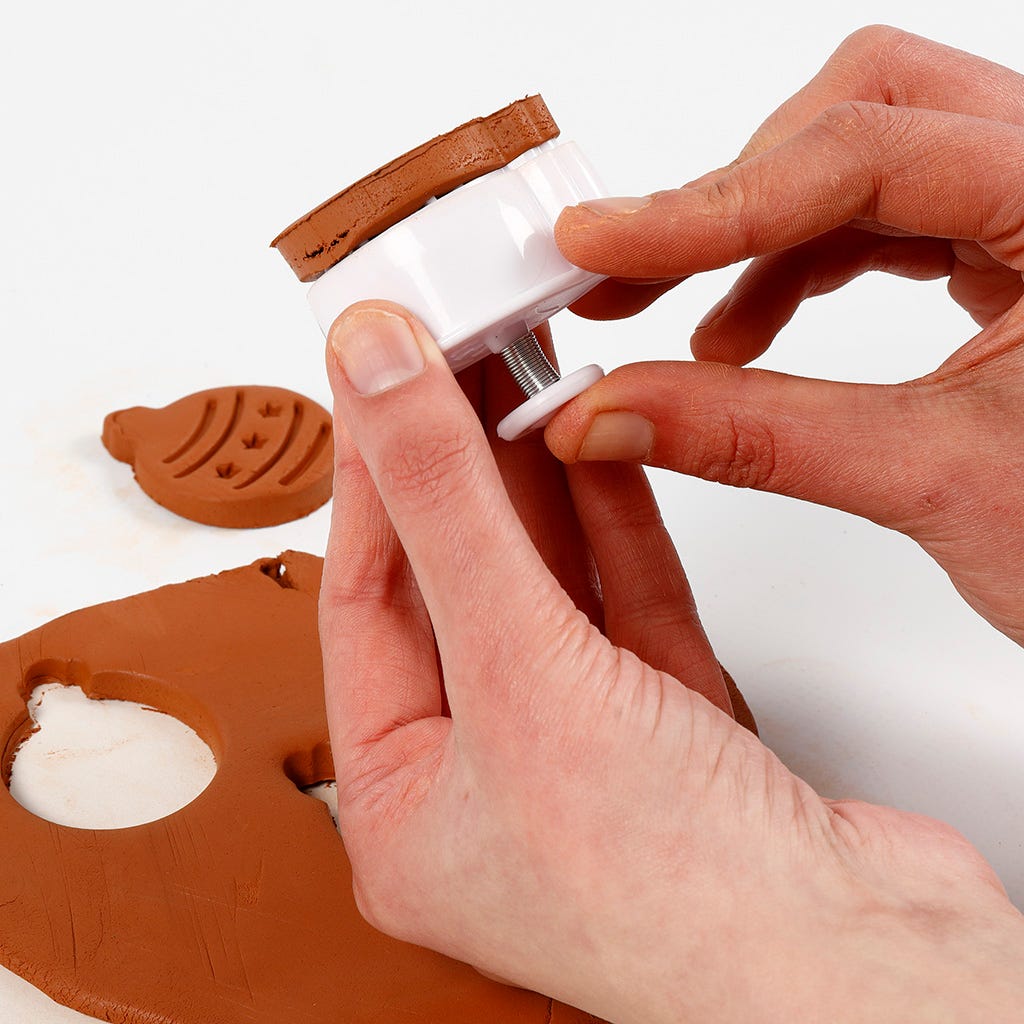 2
Release the plunger and lift the cookie cutter. Push the plunger down again so that the cut-out shape is released from the cookie cutter as shown in the photo.
3
Carefully remove the clay shape.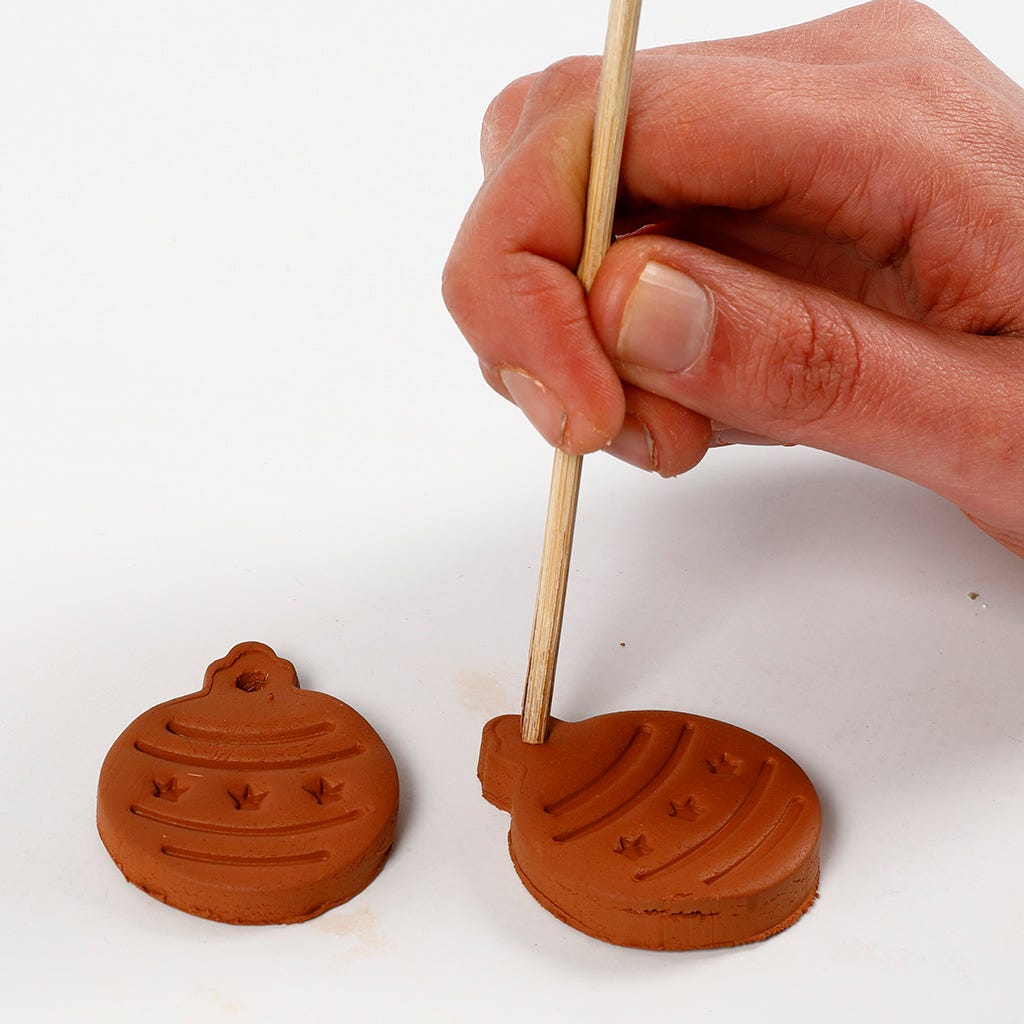 4
Make a hole for hanging using a thin wooden stick.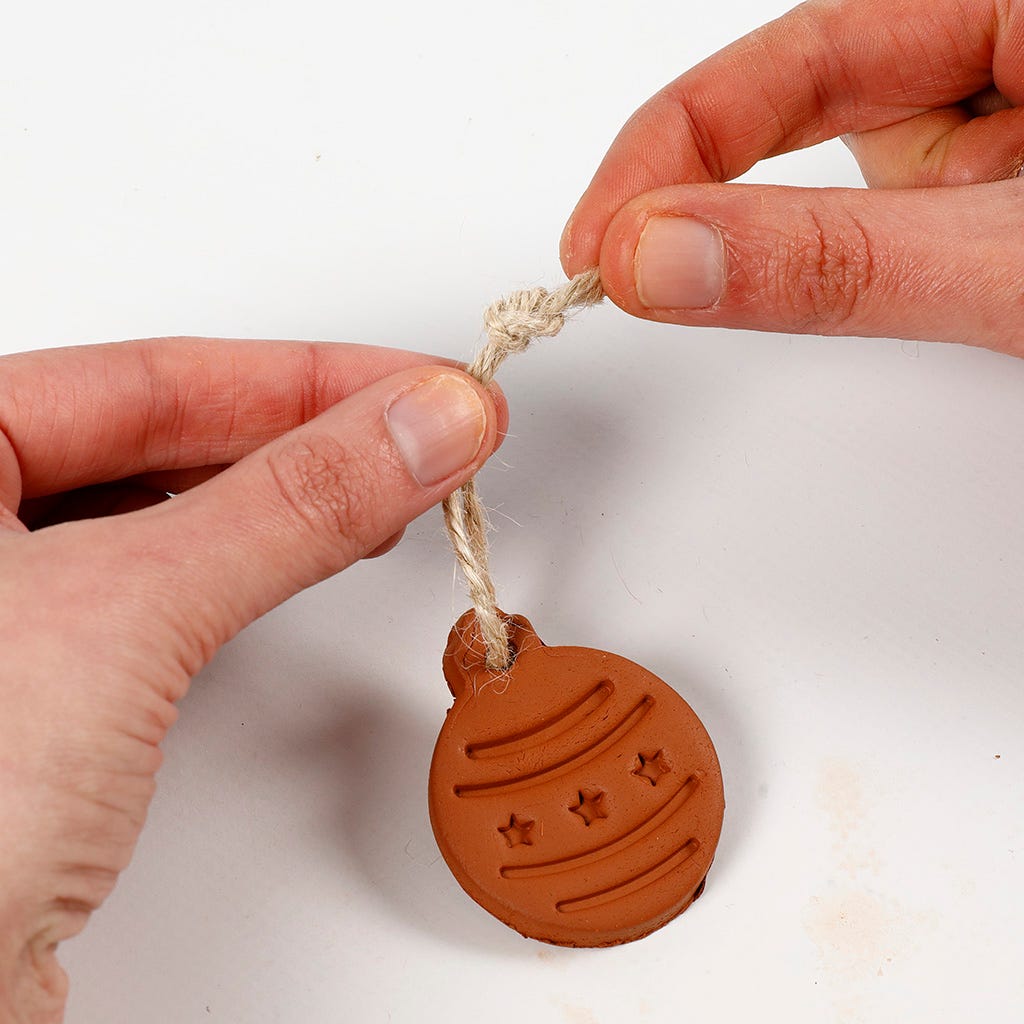 5
Tie a piece of natural hemp through the hole once dry.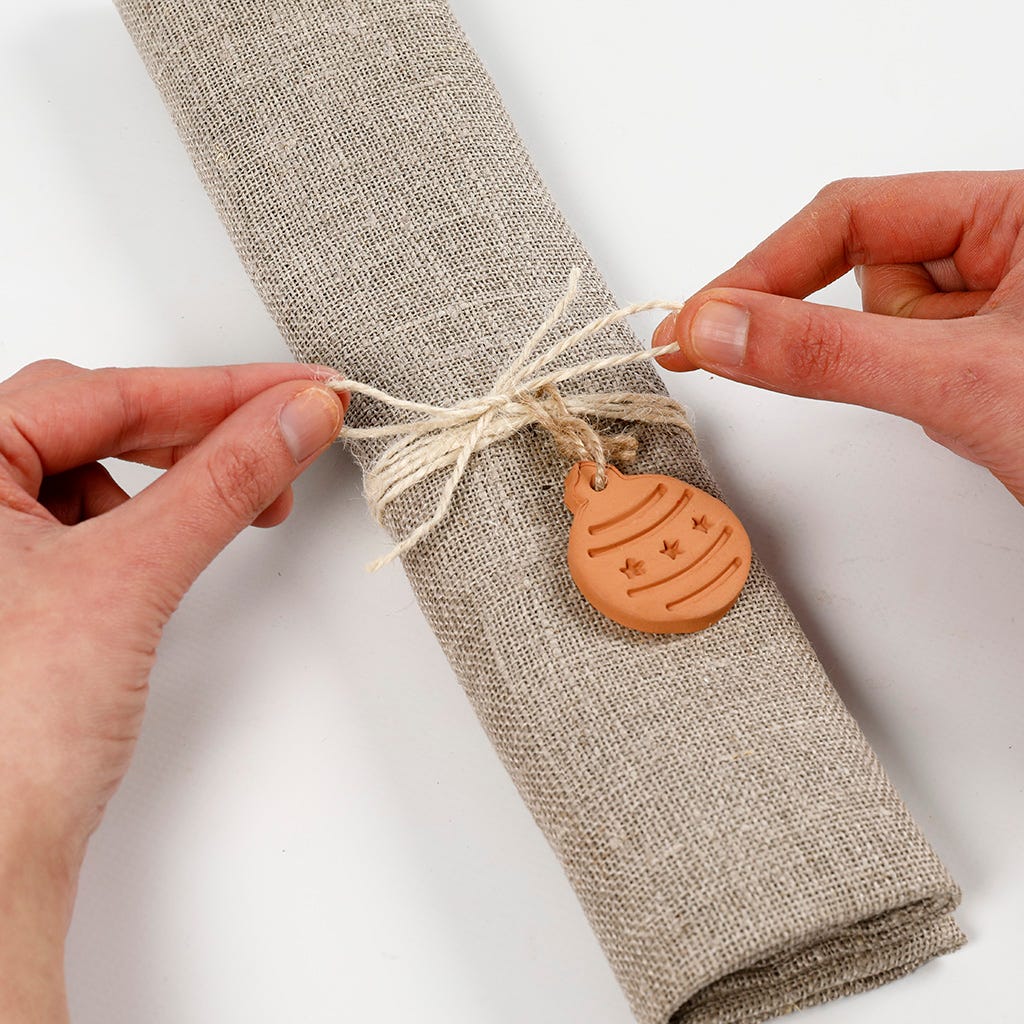 Another example
If you want to use the shape as part of a decorative napkin ring, tie a piece of natural hemp around a napkin. Then tie the shape around the natural hemp on the napkin using the natural hemp for hanging.