An Advent candle holder from glass bottles with LED candles and rub-on stickers
Make an Advent decoration from four glass bottles decorated in a minimalistic style with artificial snow and rub-on stickers.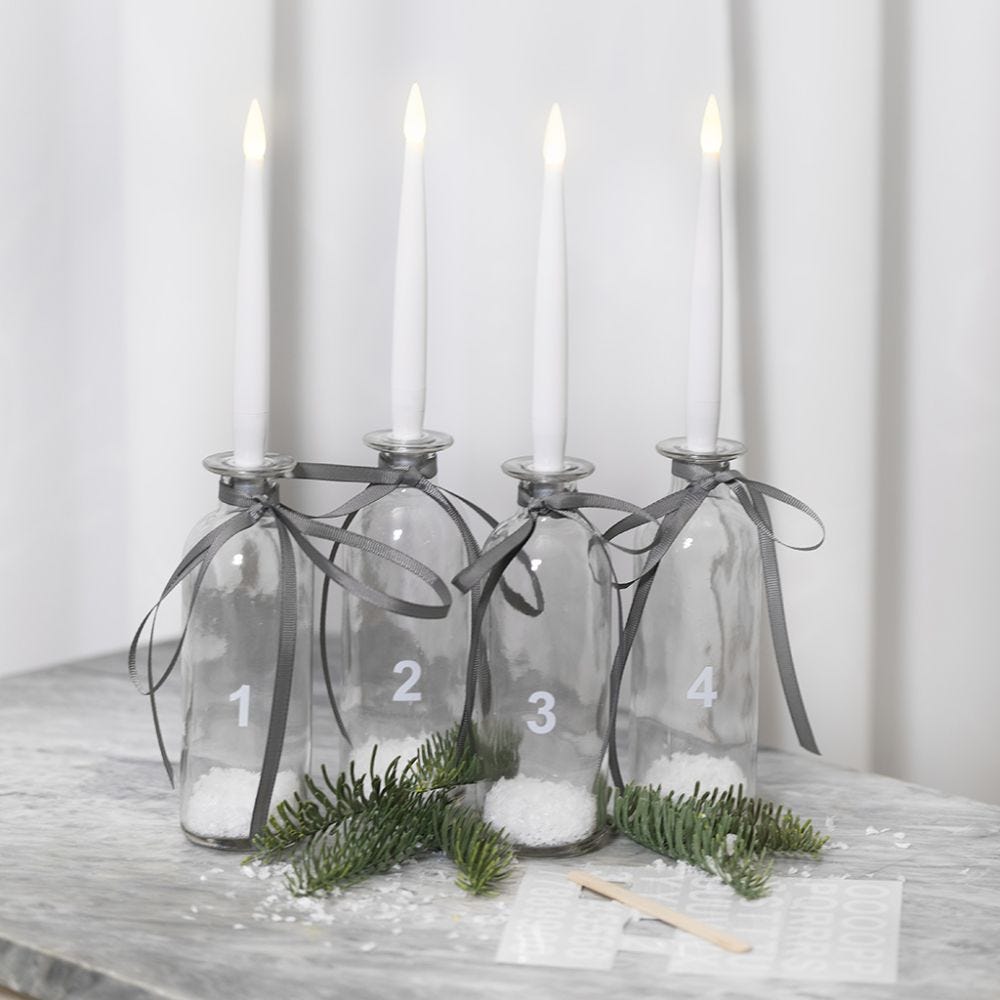 How to do it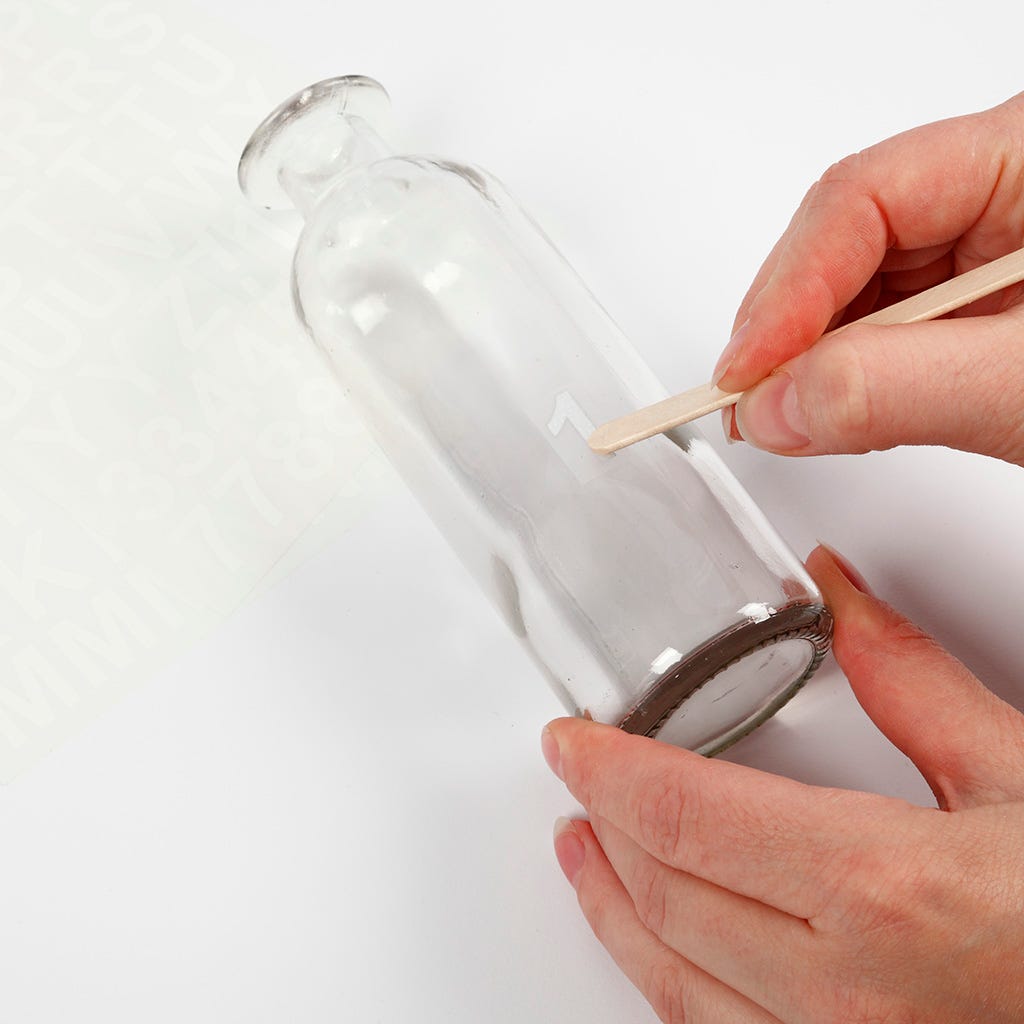 1
Transfer the numbers 1, 2, 3 and 4 onto each individual glass bottle. Wash the bottles prior to decorating to ensure a clean and non-greasy surface and follow the instructions on the packaging of the rub-on stickers.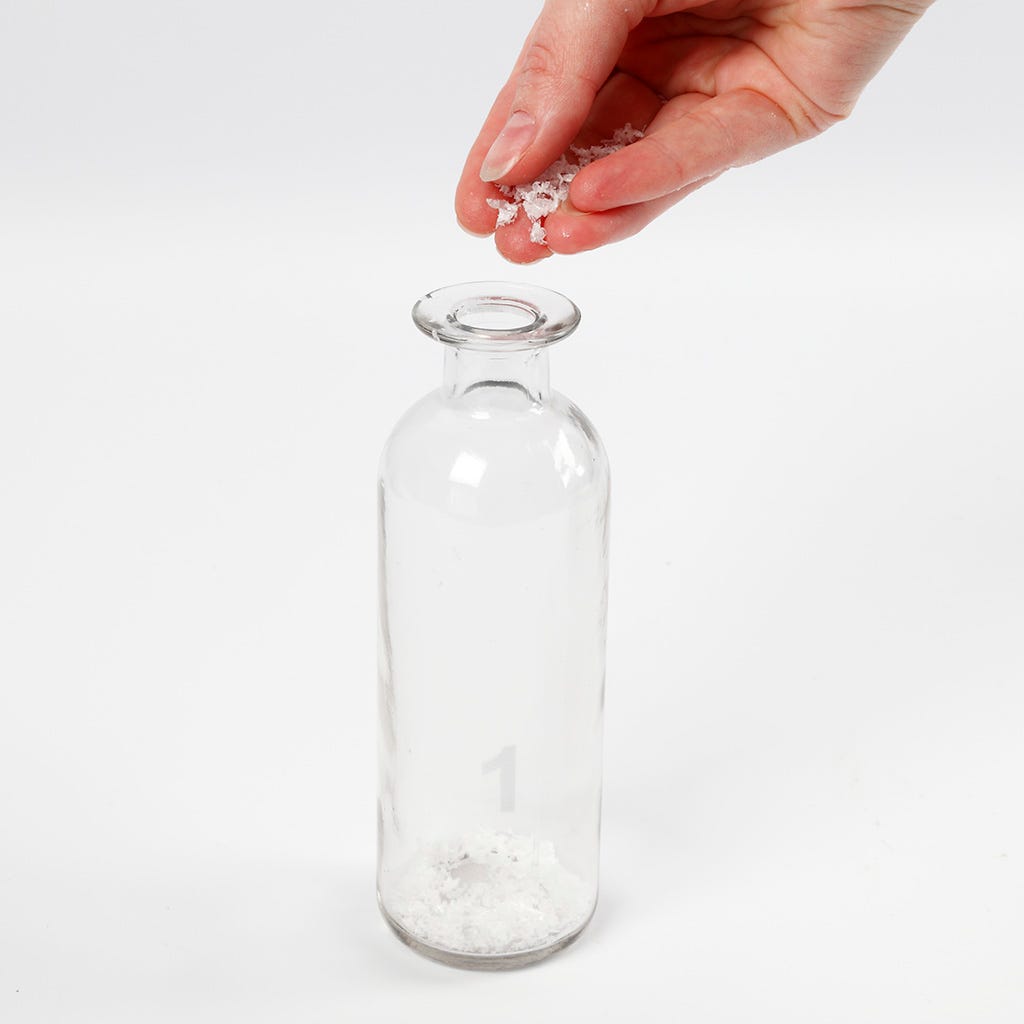 2
Pour a small amount of artificial snow into the bottom of each glass bottle.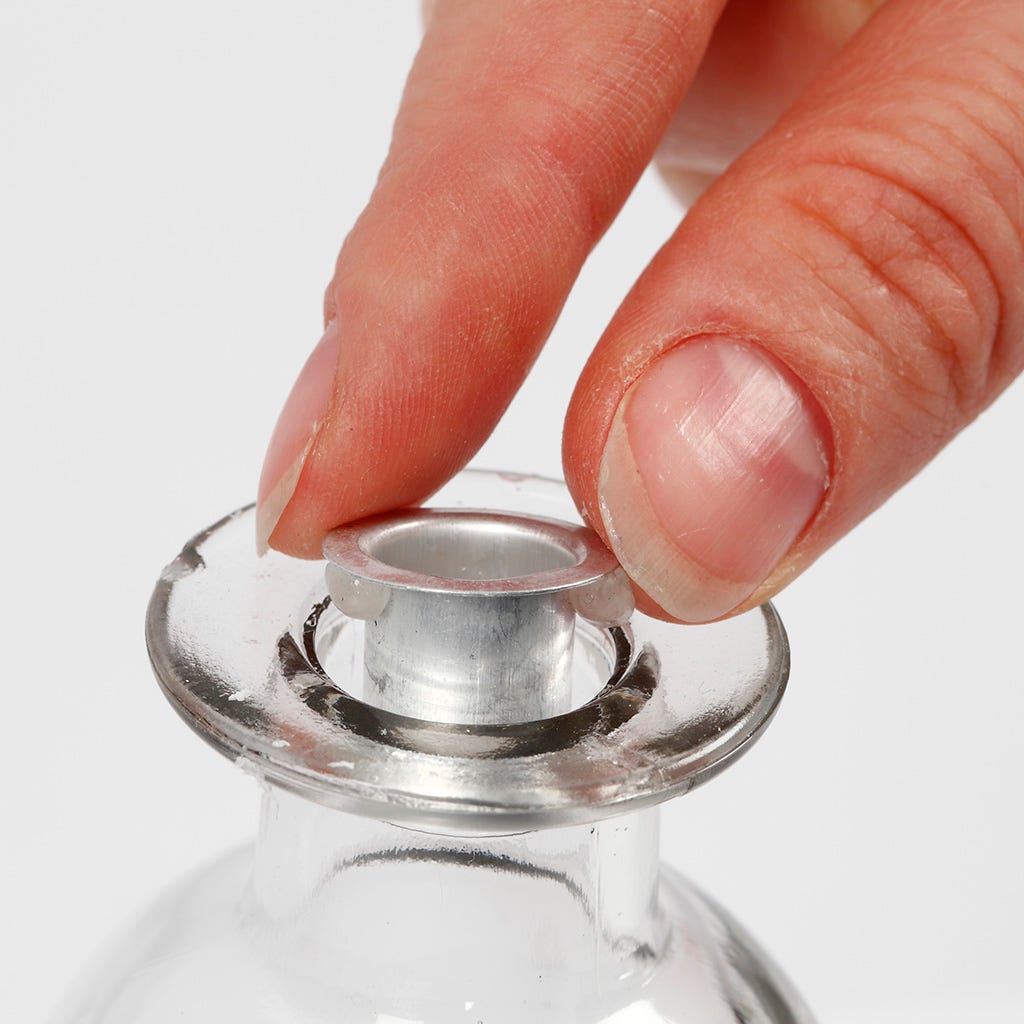 3
Place a metal candle holder inside each bottle. You may secure it with a small blob of Sticky Base underneath the edge to prevent it from tilting.
4
Tie bows around the bottle necks from decorative ribbon and place an LED candle in each bottle.