A mobile made from decorated bamboo sticks and faux leather paper
Make a mobile from bamboo sticks and leaves made from faux leather paper. The bamboo sticks are decorated with a Plus Color marker and tied together with natural twine.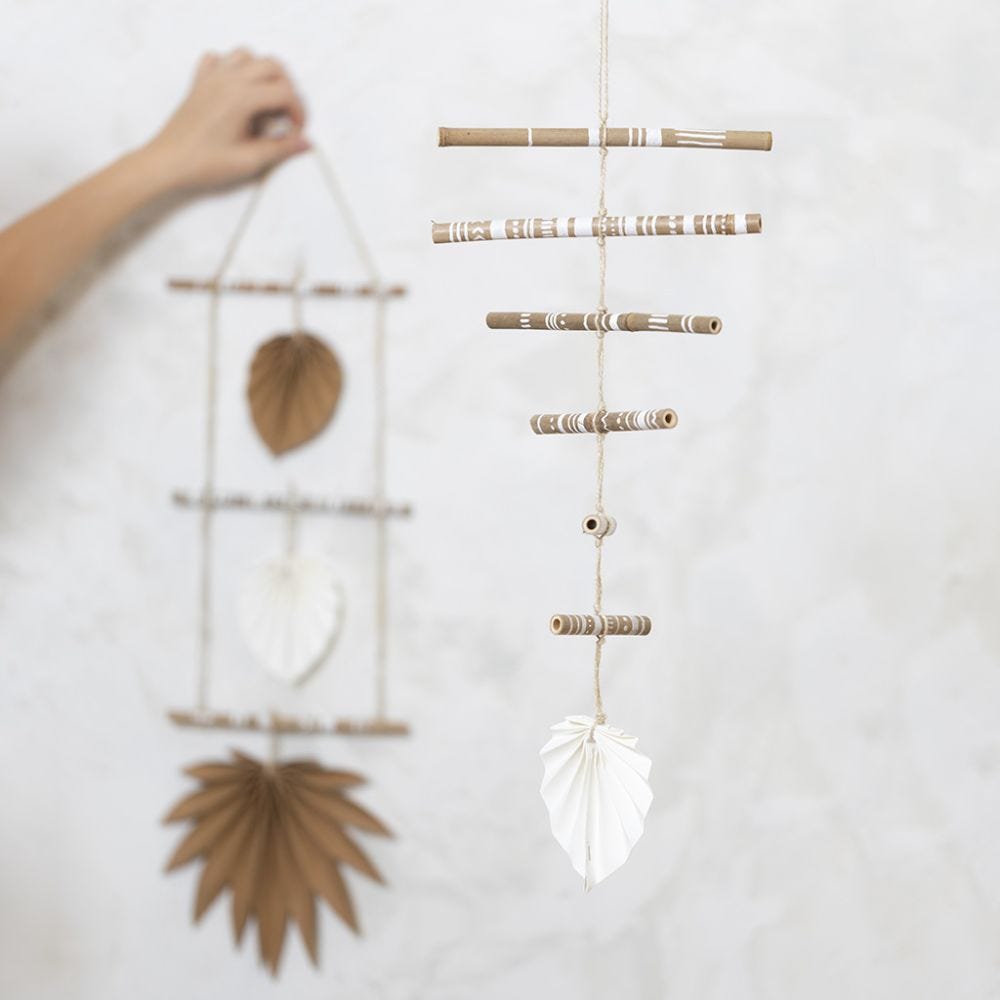 How to do it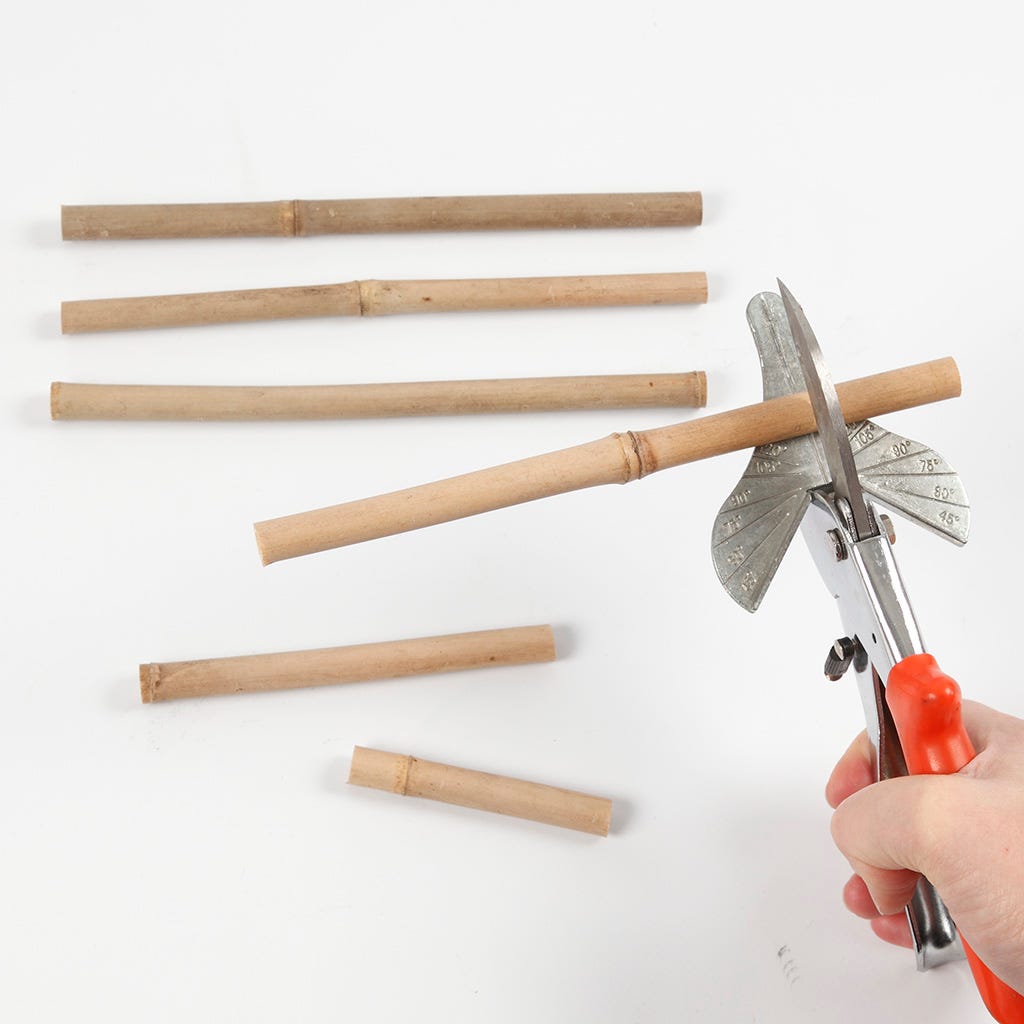 1
Cut three bamboo sticks to different lengths (for example 8 cm, 12 cm and 15.5 cm) using mitre cutters.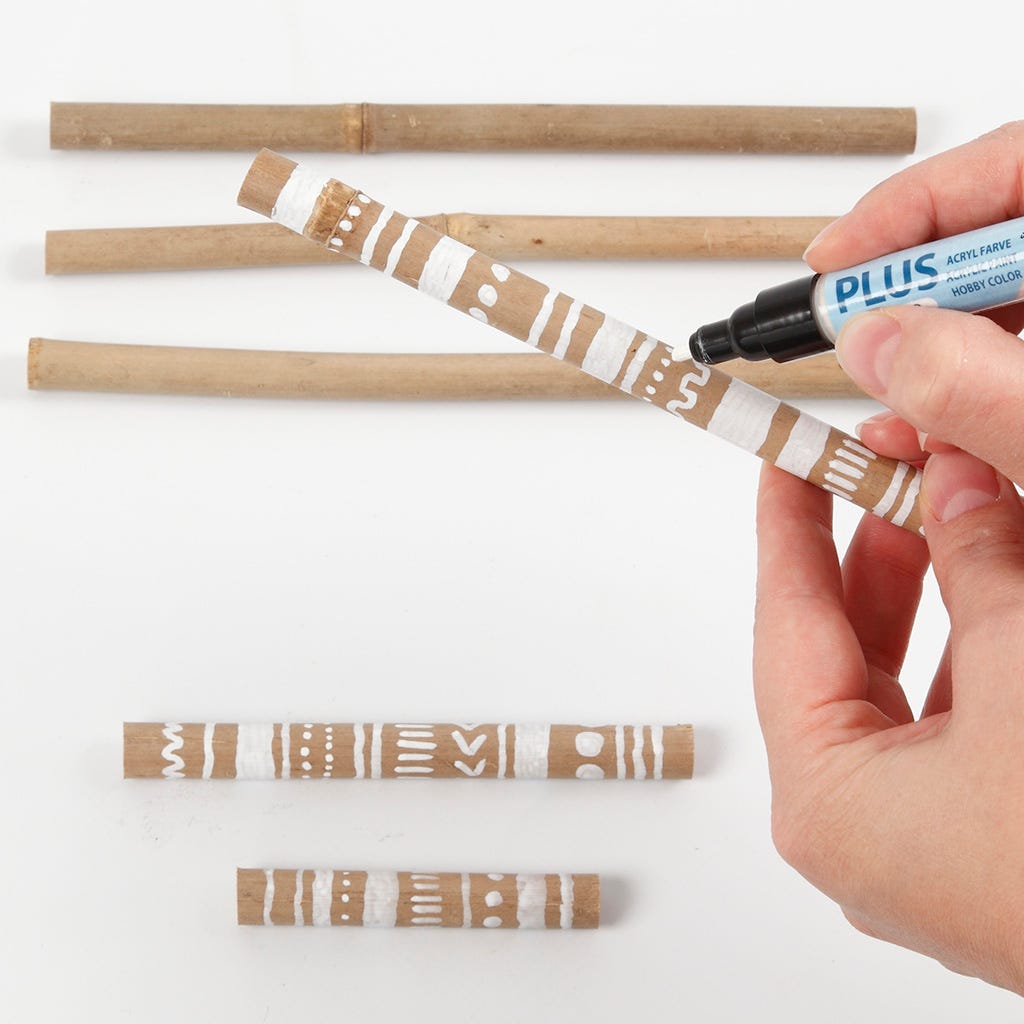 2
Decorate the bamboos sticks with different patterns using a Plus Color marker.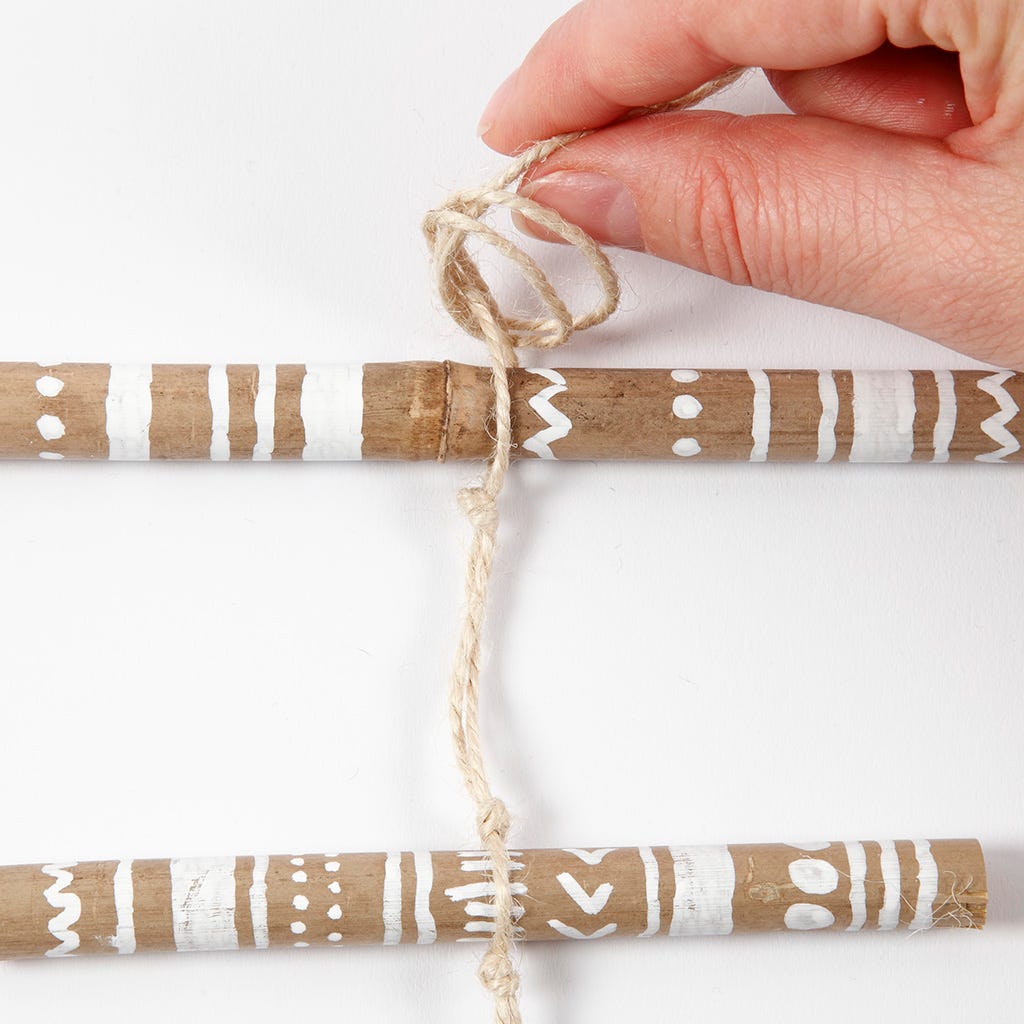 3
Cut two pieces of natural twine each measuring 90 cm. Tie the sticks together with a knot on both sides of each bamboo stick approx. 4 cm apart. Leave a 10 cm piece of natural twine at the bottom for attaching the faux leather paper leaf.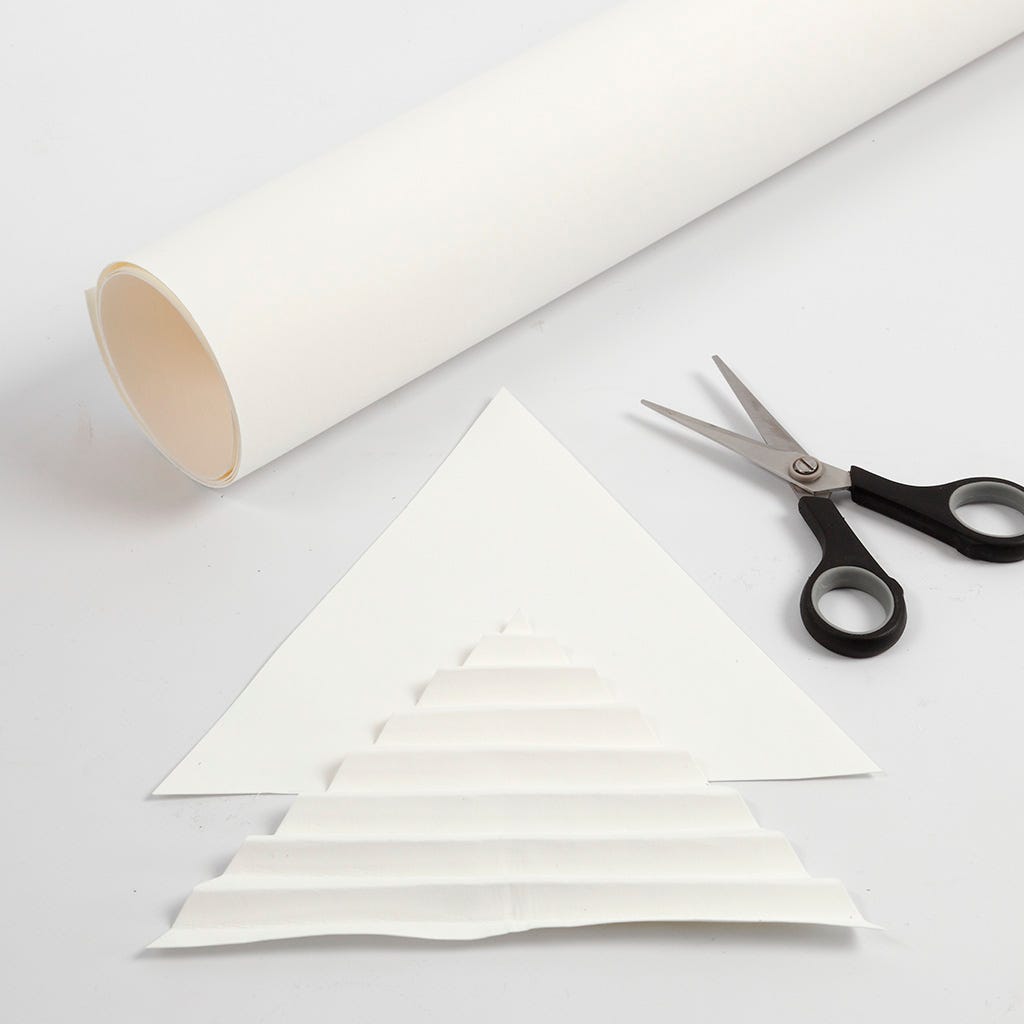 4
Print the template of the leaves which is attached as a separate PDF file on this page. Cut out the leaves from faux leather paper and fold in concertina fashion with approx. 1 cm between each fold.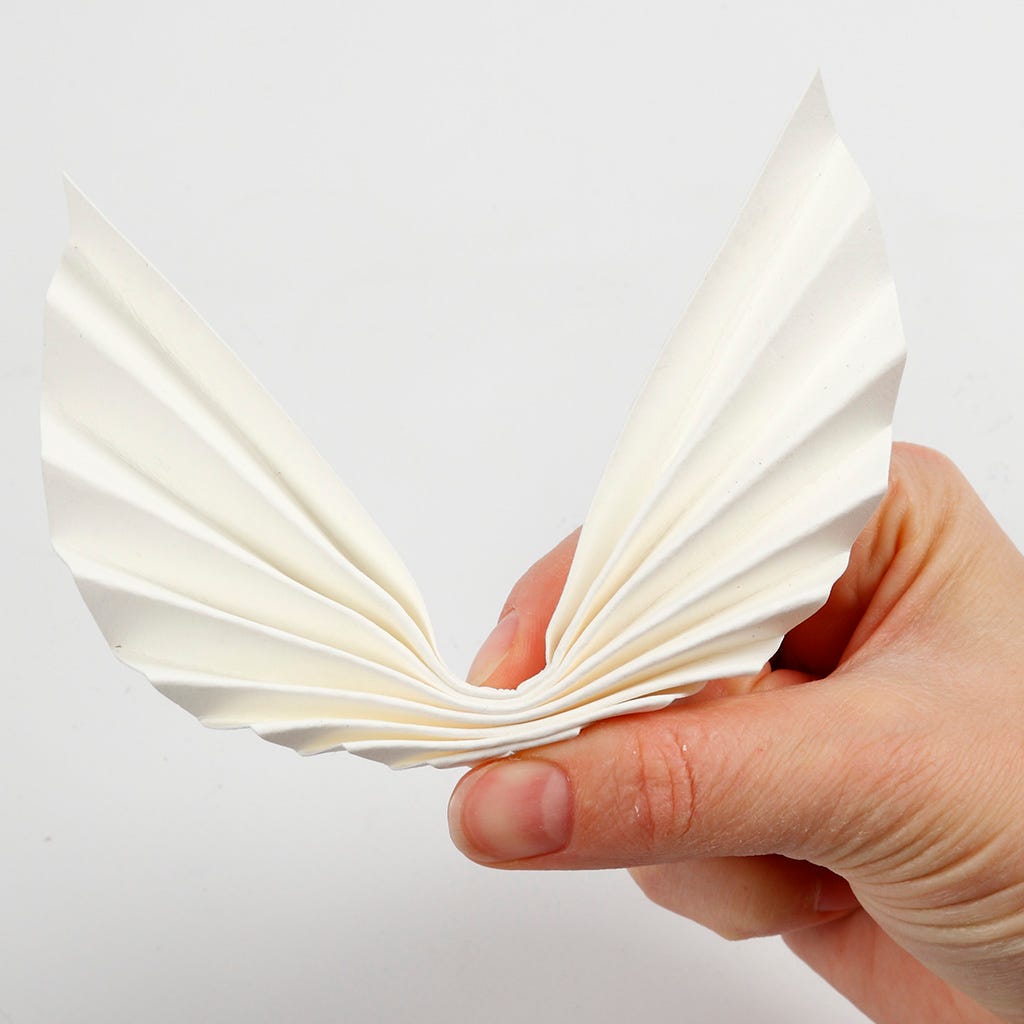 5
Fold in the middle with the long side facing up as shown in the photo.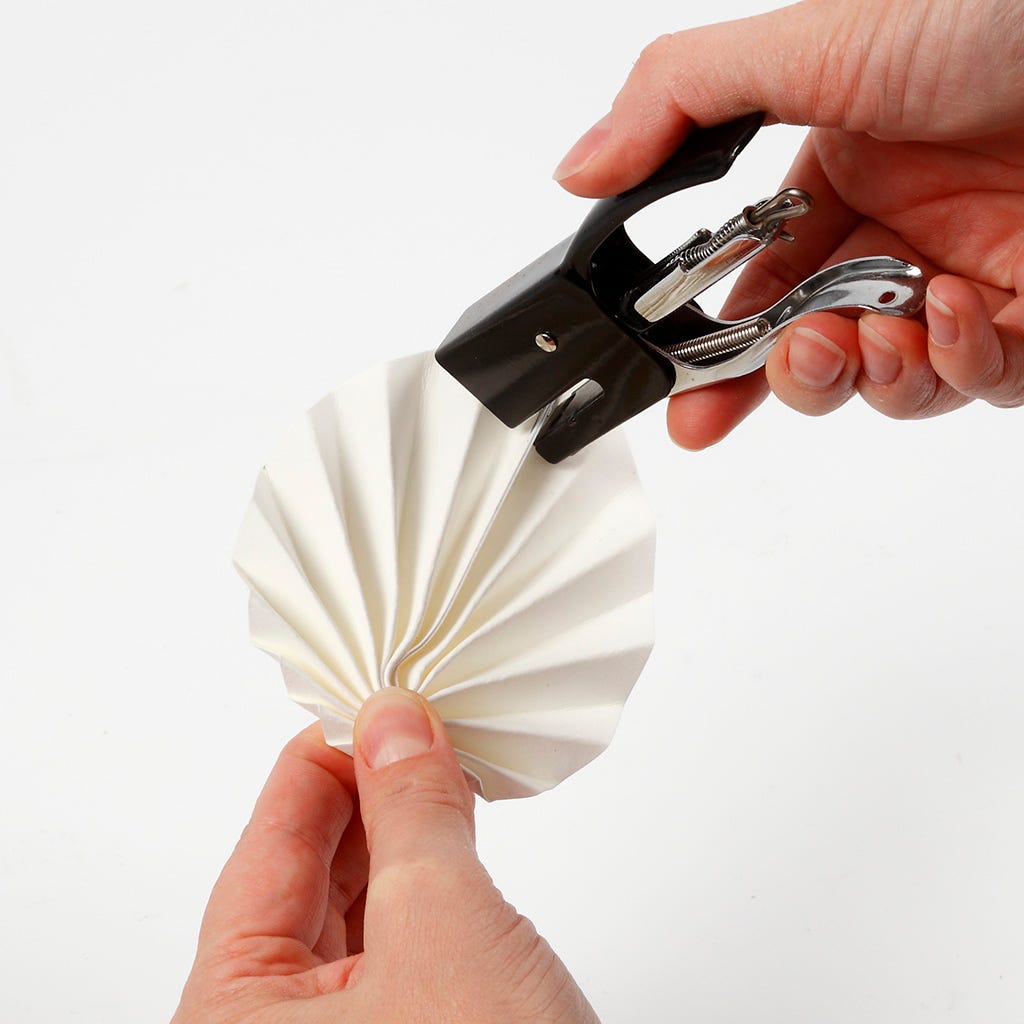 6
Secure the ends with a stapler and tie the leaves onto the mobile.
Attached file:
Download
I'm shopping as
b2c incl. tax
b2b excl. tax
b2g excl. tax
Go back
I'm shopping as
Continue as guest
Copyright © 2013-present Magento, Inc. All rights reserved.