A menu card in off-white shades with a punched-out church and vellum paper
Make a menu card in off-white shades. Punch out churches for decoration and use vellum paper for wrapping around the card as a cover. Finish with a piece of mercerised cotton yarn and a wax seal.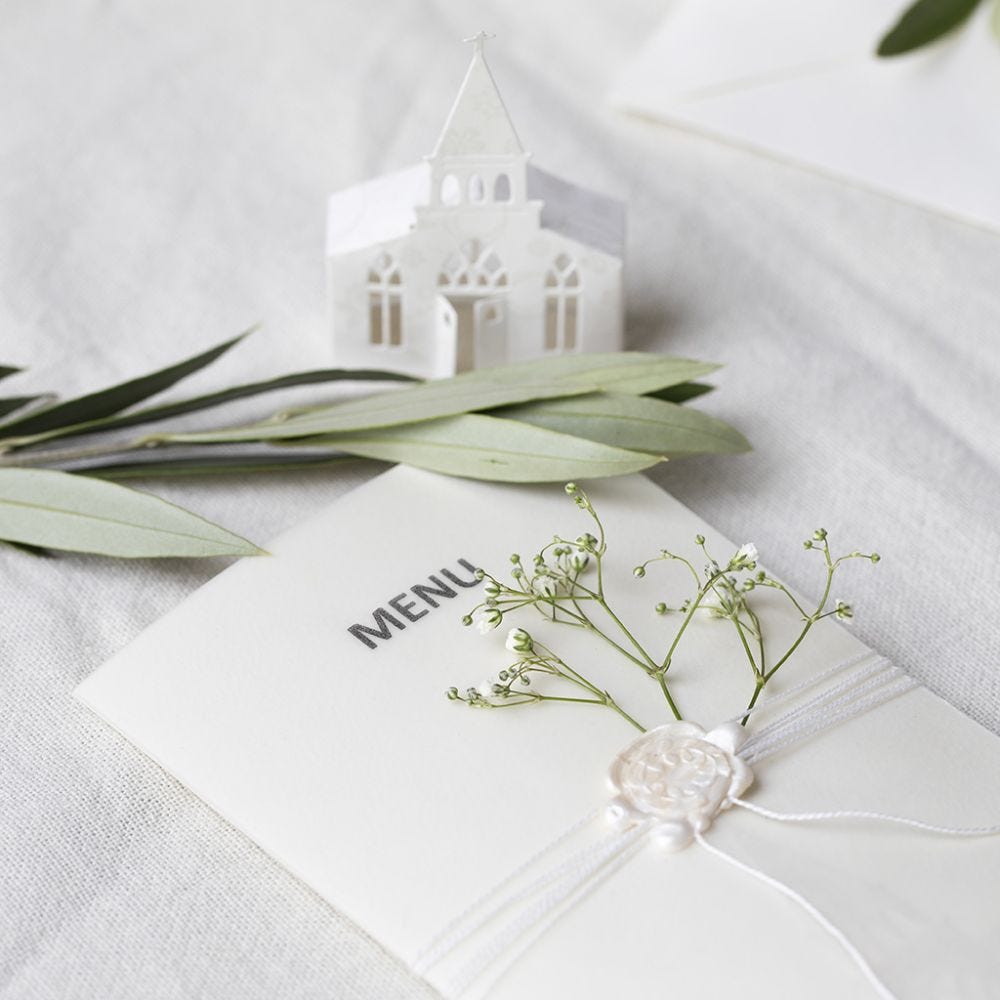 How to do it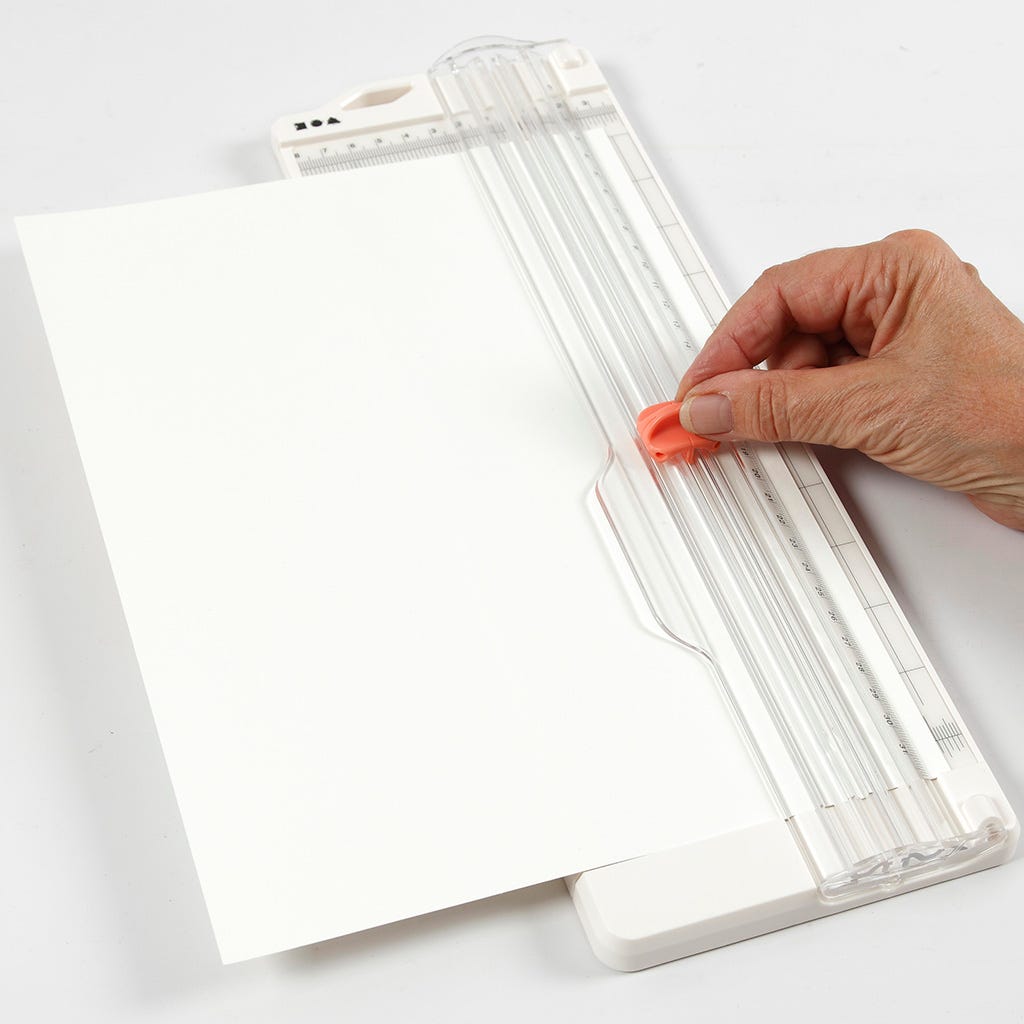 1
Trim a piece of A4 card by cutting off 3 cm from the long edge.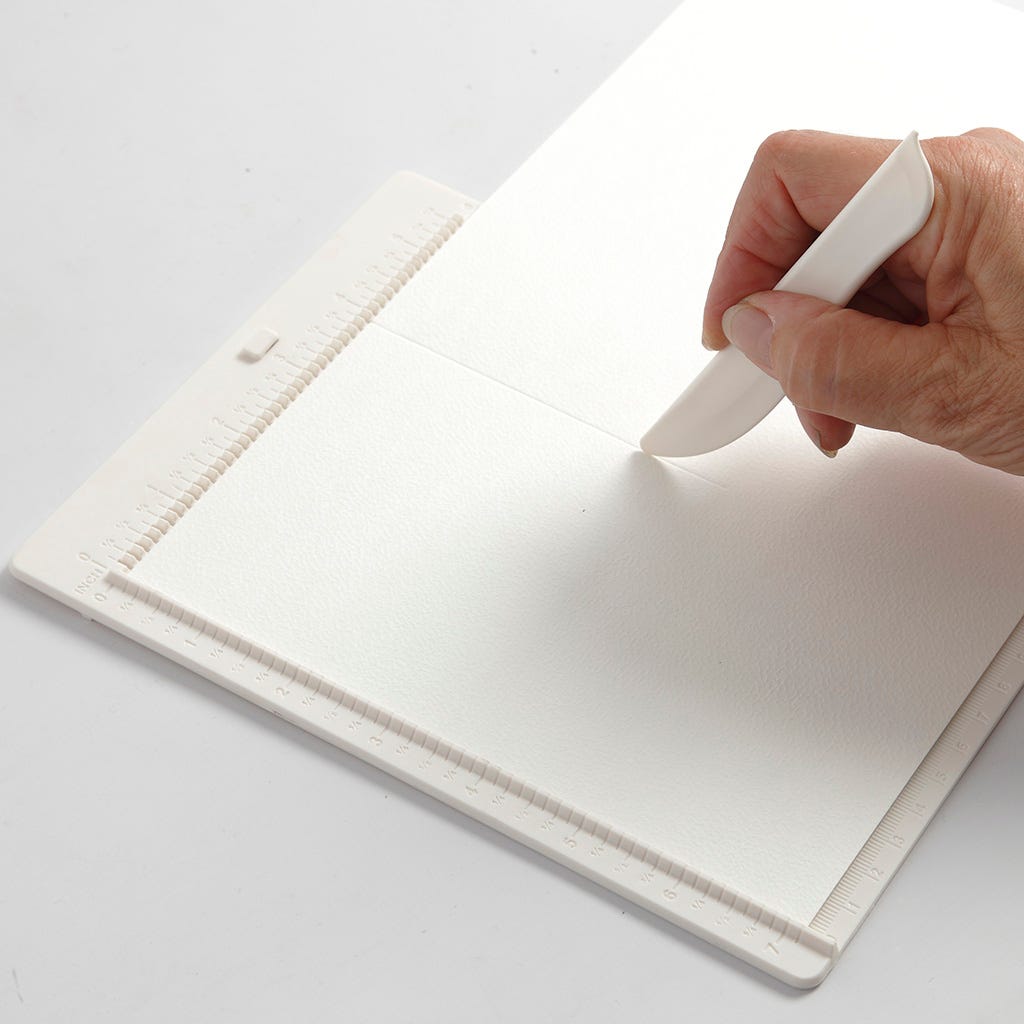 2
Divide the card into three equal sections and score the lines to make a tri-fold card.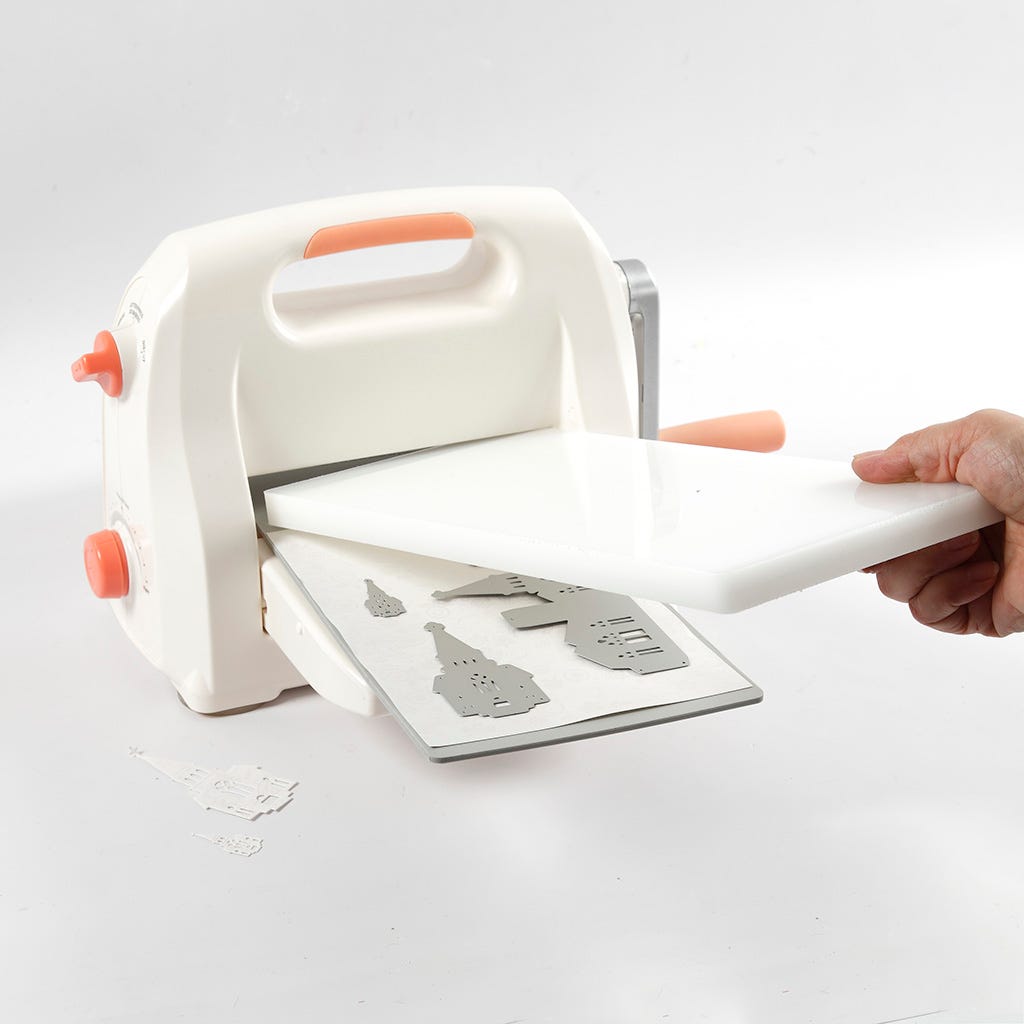 3
Punch out churches in the die-cutting and embossing machine from white paper.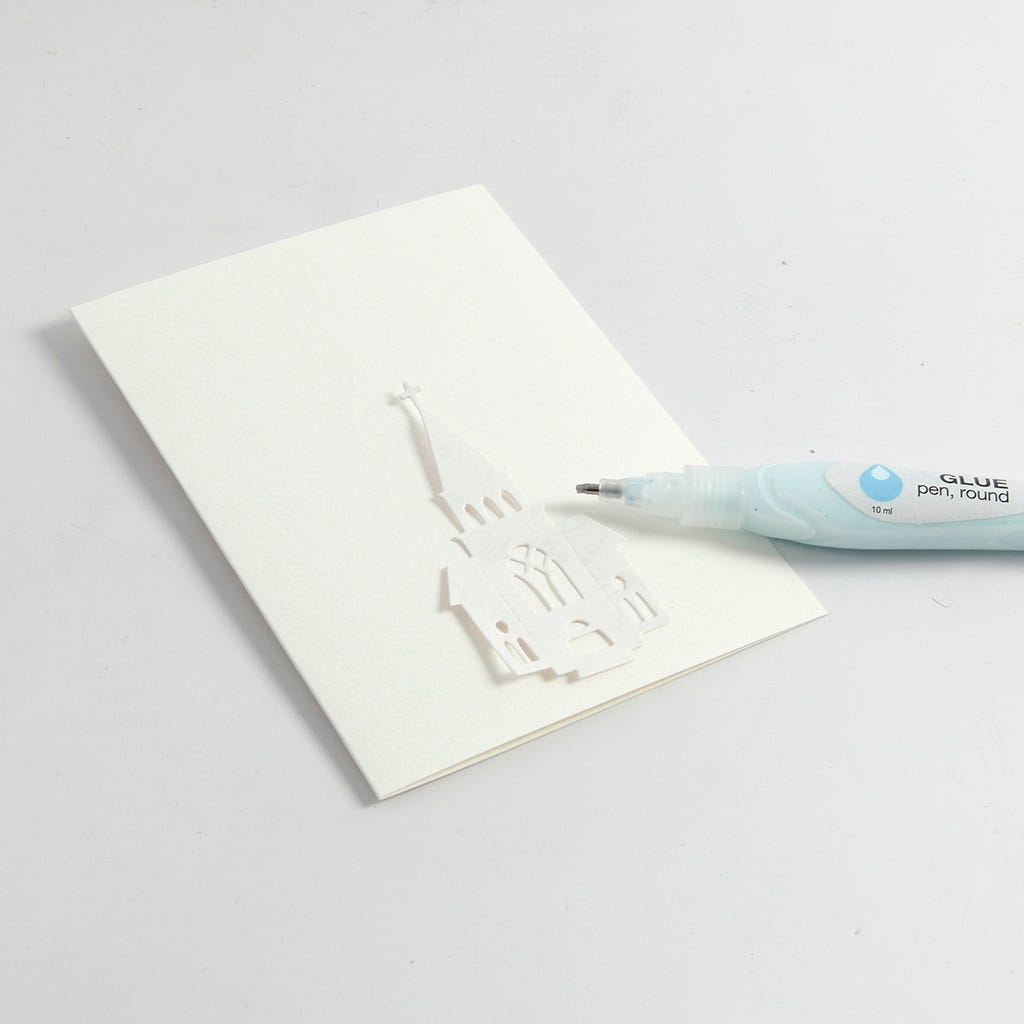 4
Glue a punched-out church onto the front of the tri-fold card using a glue pen.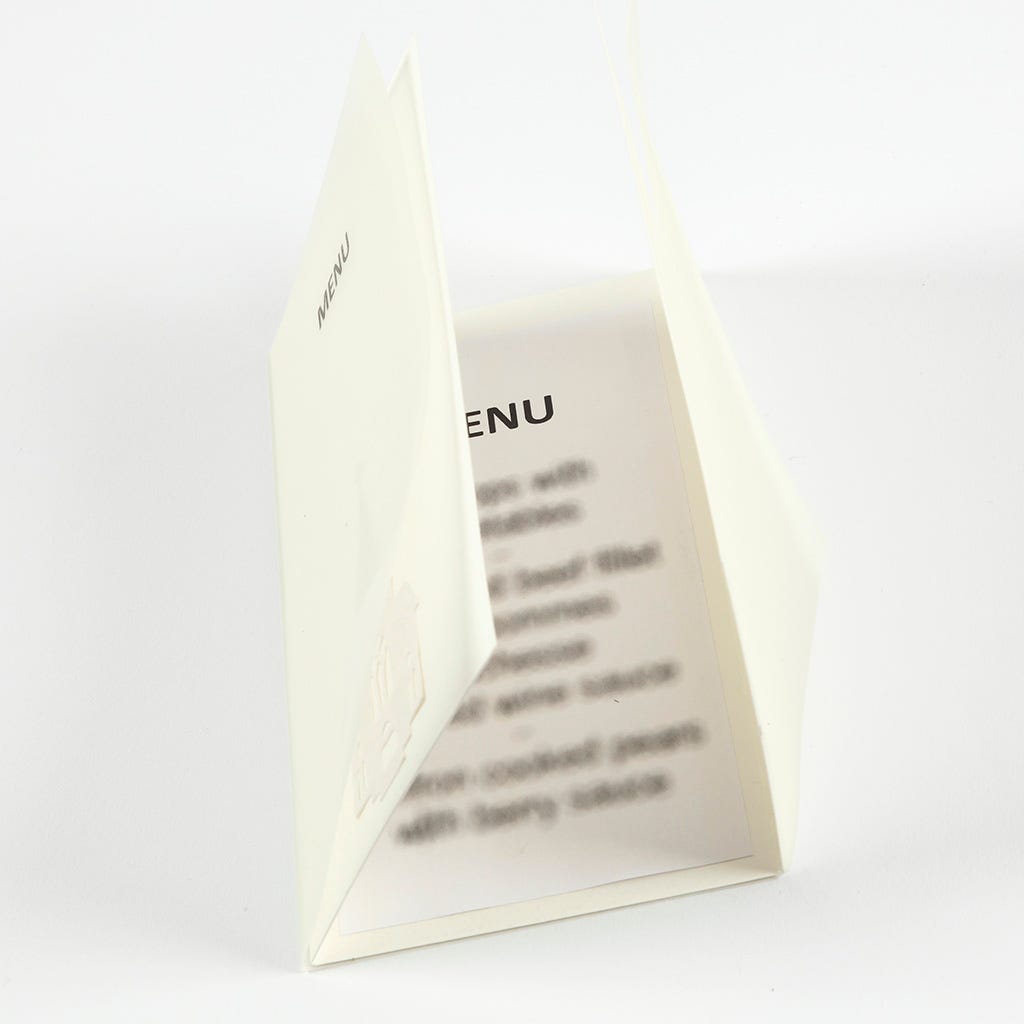 5
Cut a piece of vellum paper the same size as the tri-fold card for folding around it. Print the word MENU at the top of the vellum paper and print the actual menu onto a piece of plain paper. Attach onto the middle section inside the tri-fold card with double-sided adhesive tape.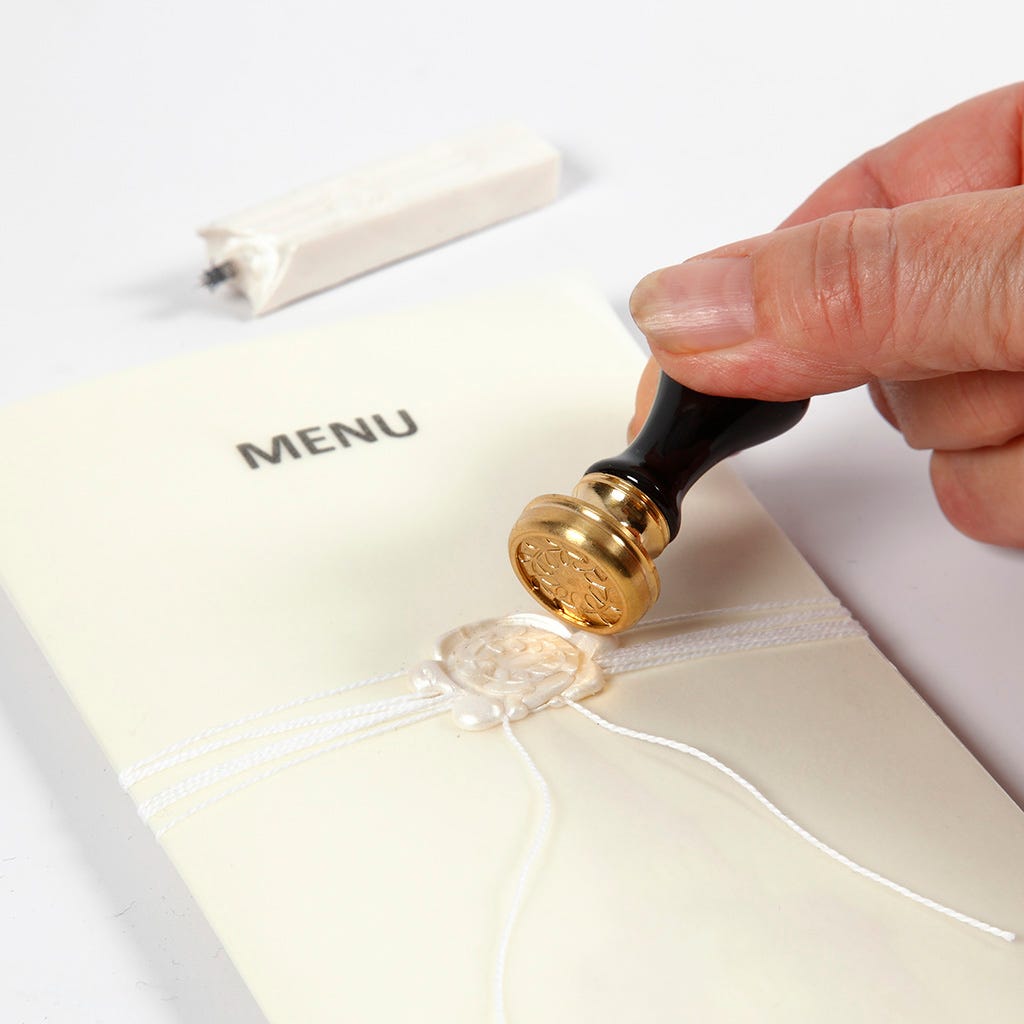 6
Wrap a piece of mercerised cotton yarn around the card. Tie a knot. Light the sealing wax stick and drip wax onto the knot. Gently push the seal into the wax. Don't remove the seal until the wax has hardened.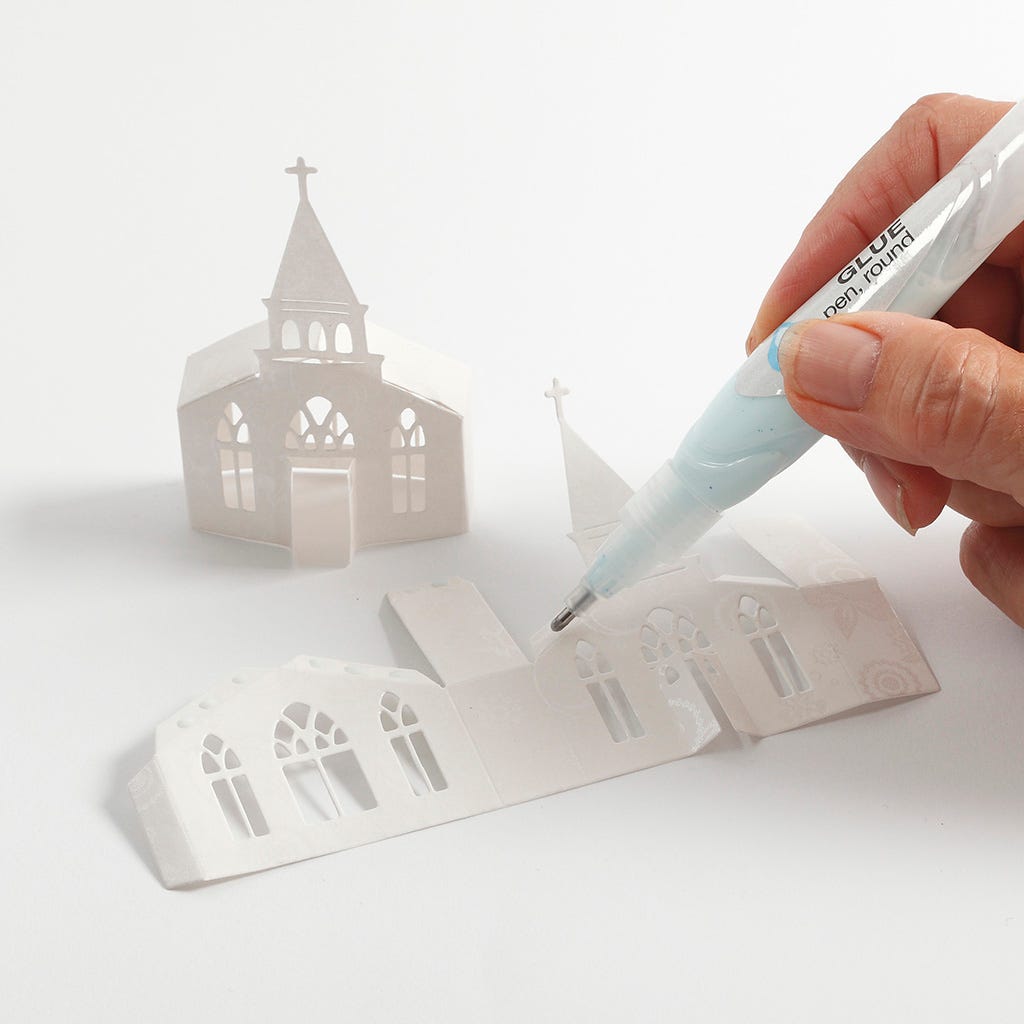 7
Fold the church and glue it together. You may use the church as table decoration.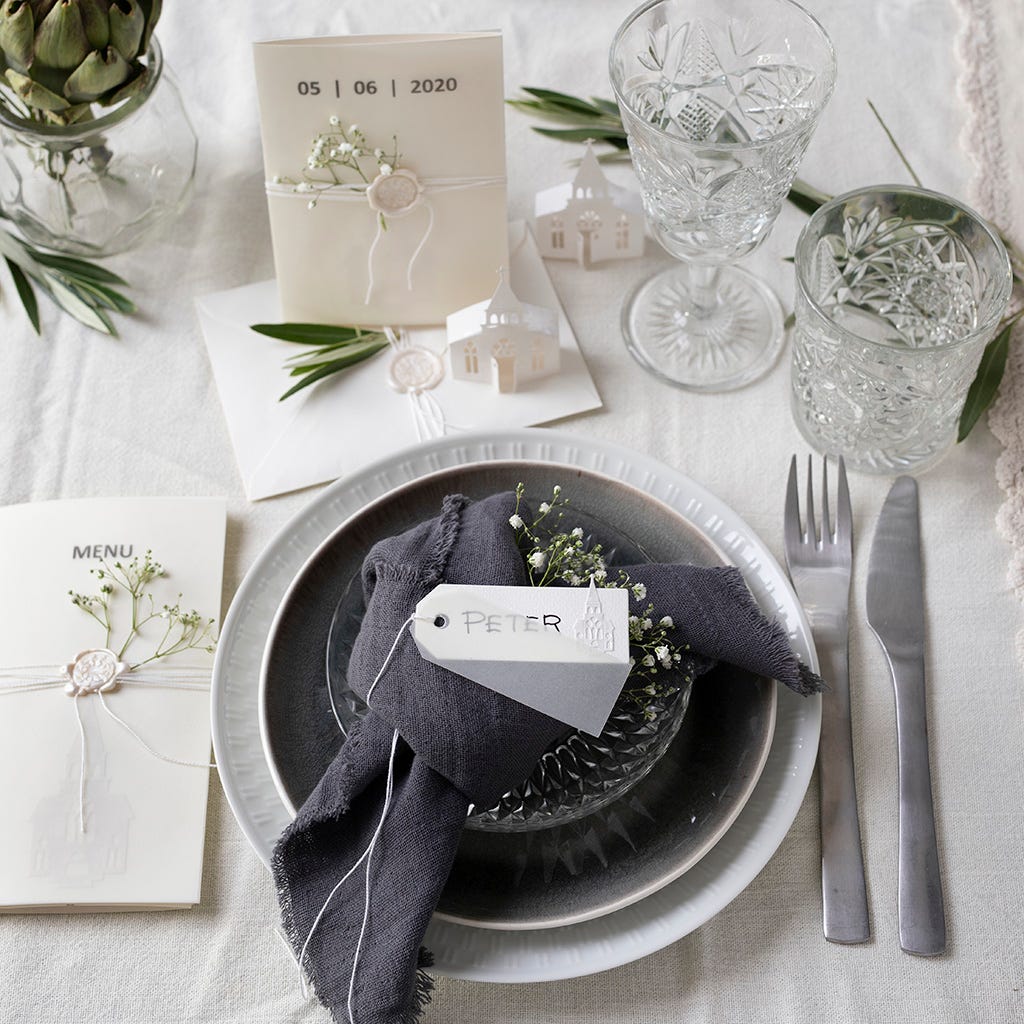 8
See our matching ideas: Invitation15577 and Place card 15651