An explosion box as a present with money and chocolate
Decorate an explosion box with design paper, handmade paper, deco foil and stickers. You may use the box for money gifts with small chocolates, letters or photos.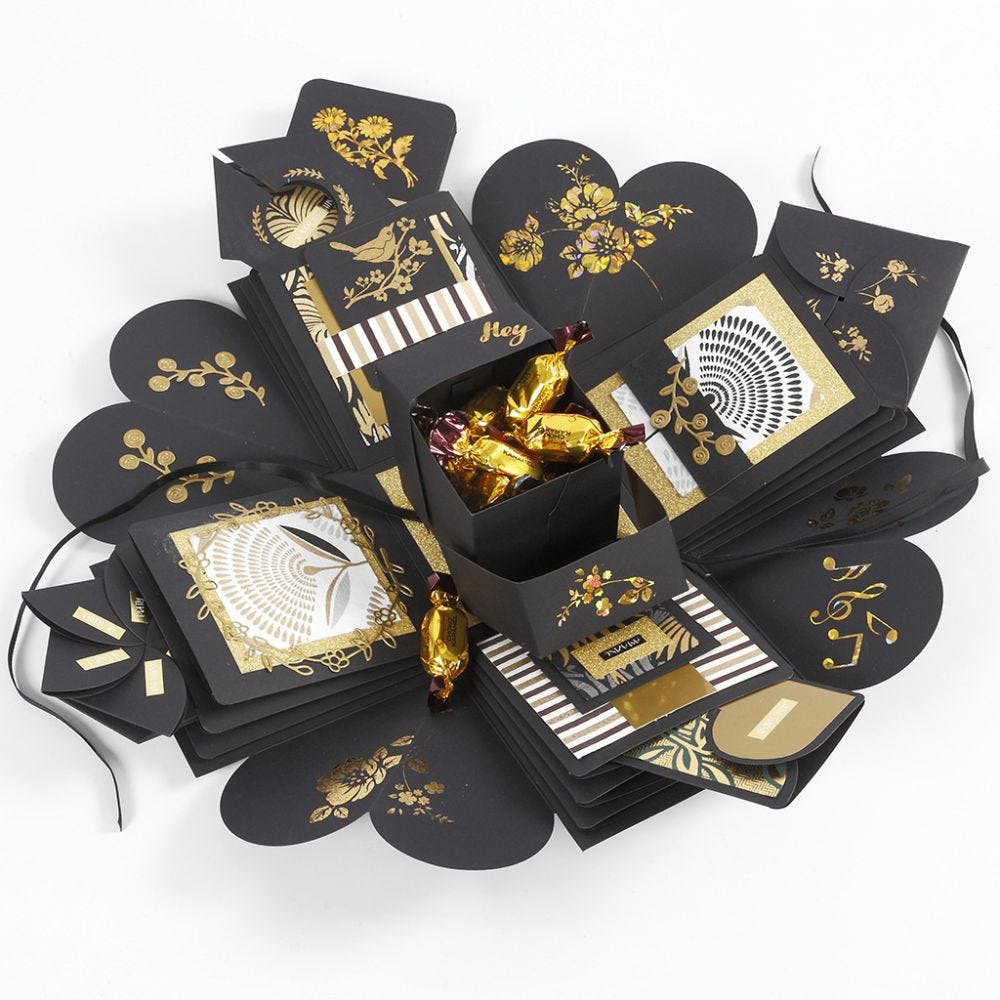 How to do it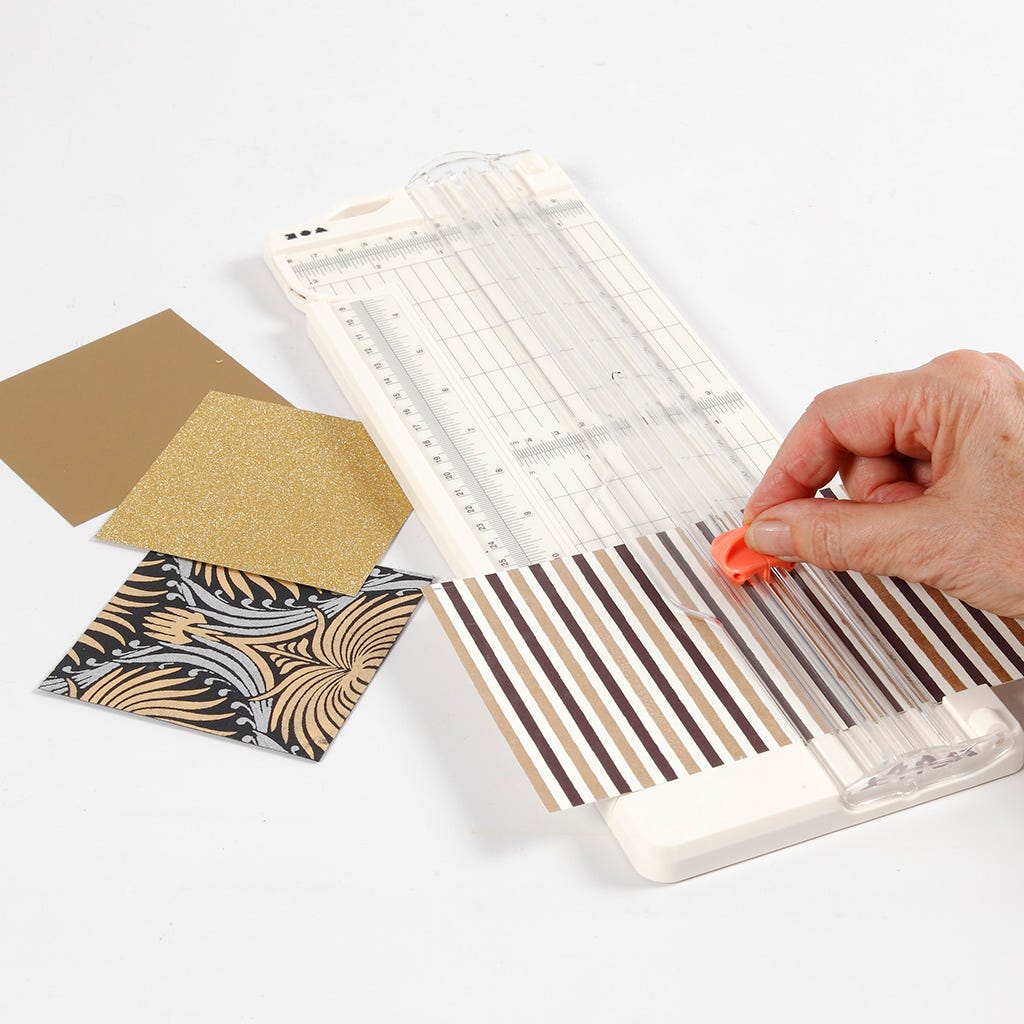 1
Trim various sheets of paper to attach onto the inside of the explosion box.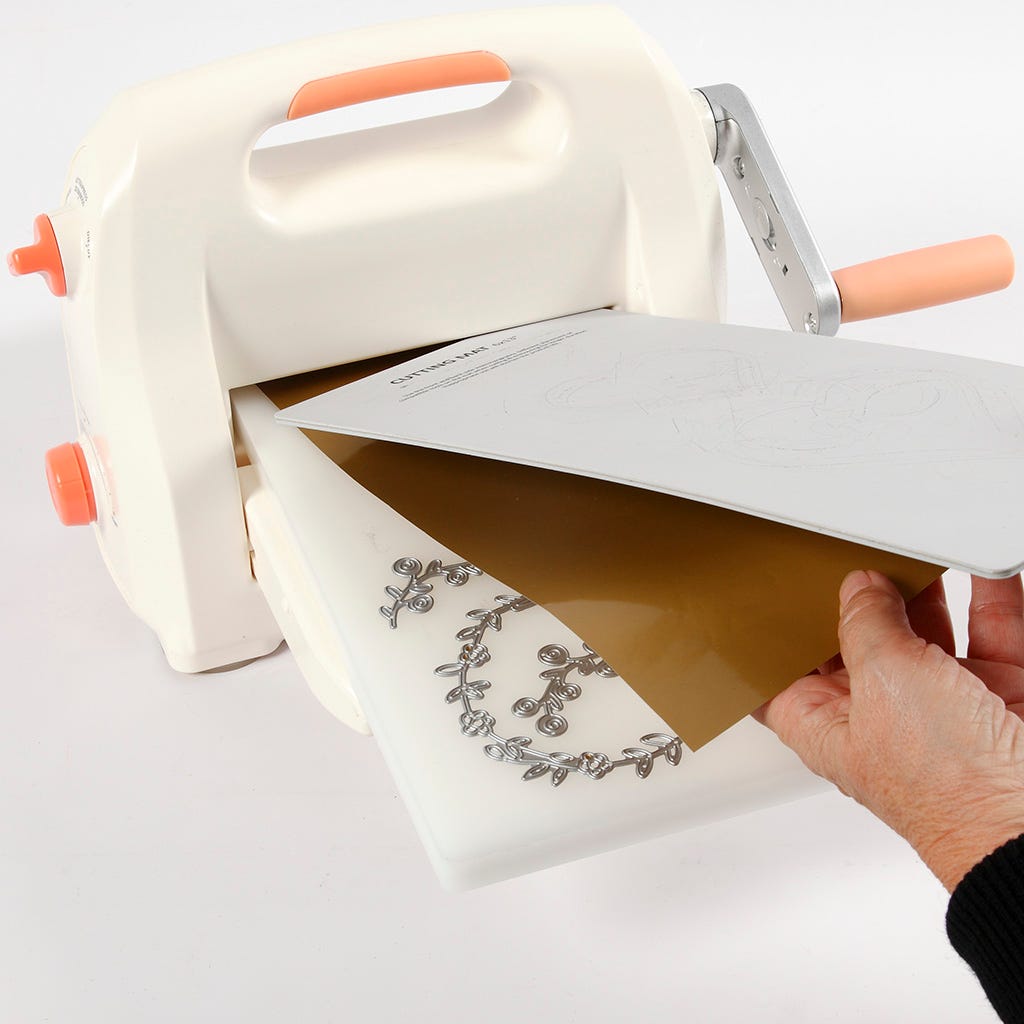 2
Punch out a flower wreath and vines from, for example, gold design paper.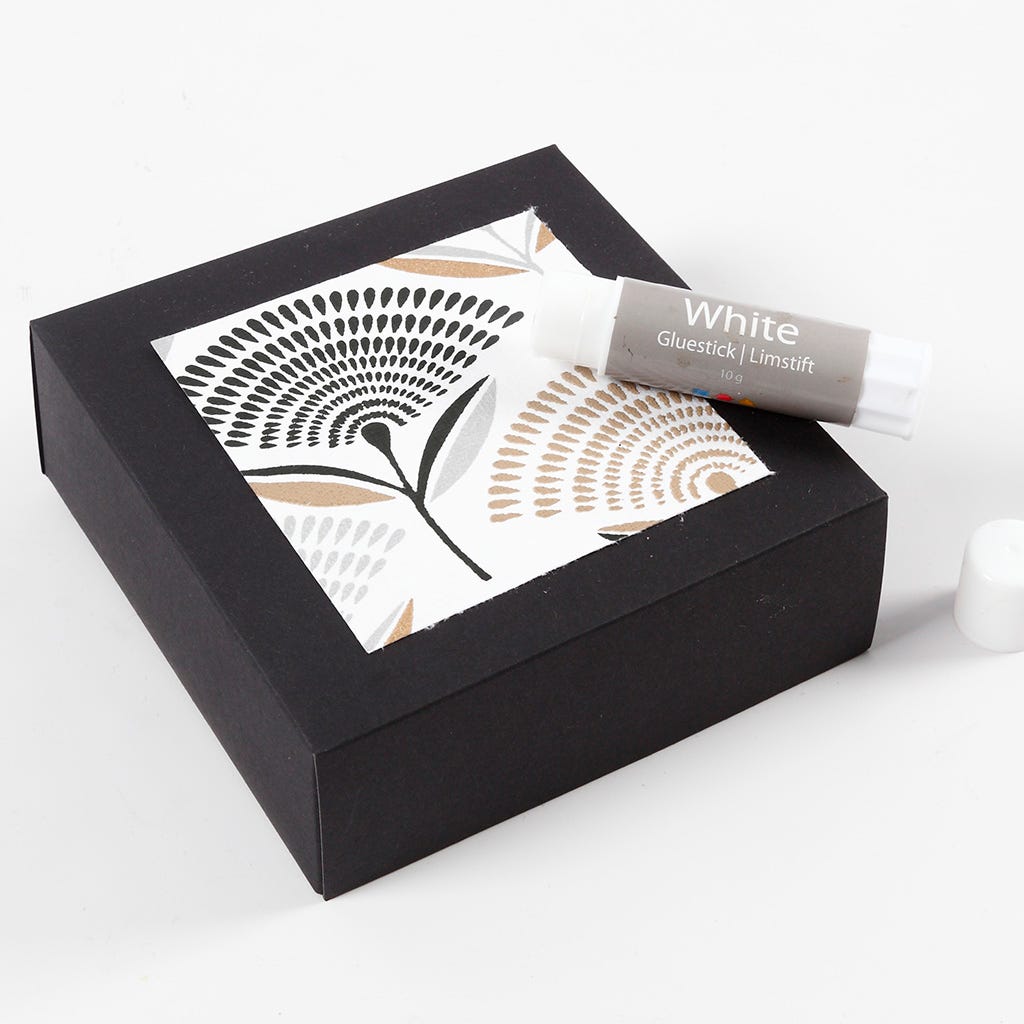 3
Cut a piece of handmade paper to fit the lid and attach the very thin handmade paper onto the lid using a glue stick.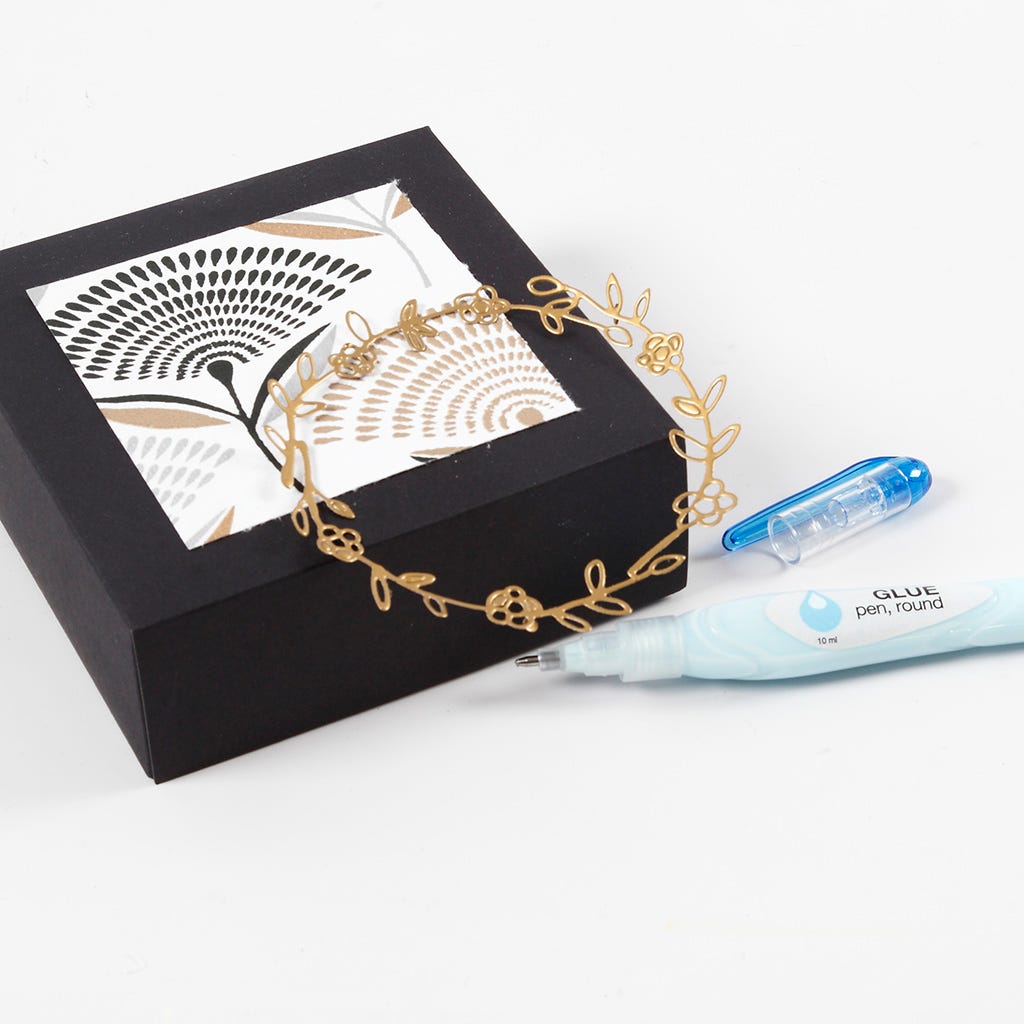 4
Attach small blobs of glue onto the wreath with a glue pen. The glue sticks the best when it changes from blue to transparent before attaching the paper wreath onto the lid.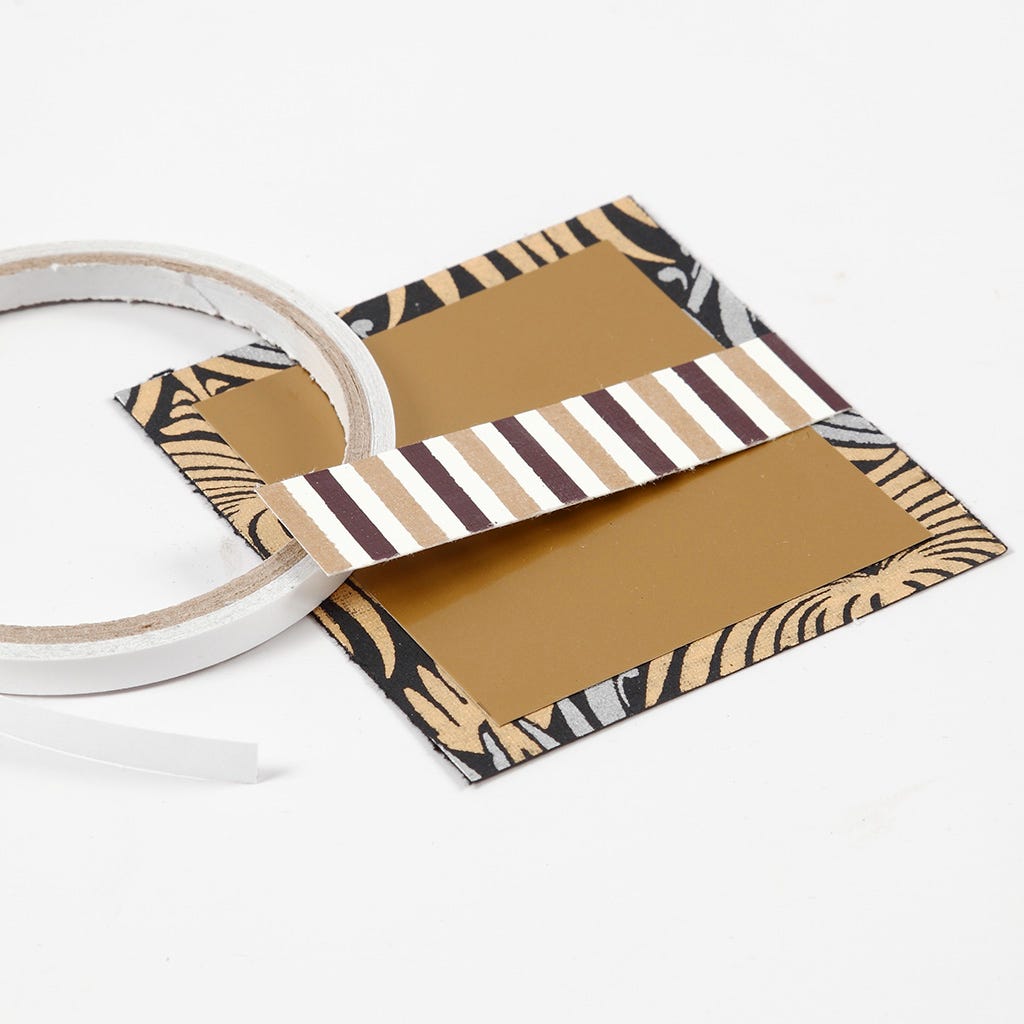 5
Attach various pieces of paper layered onto the fronts inside the explosion box using double-sided adhesive tape. The striped strip of paper in the photo is attached only at the sides, so that a piece of card can be inserted behind the strip (see step 8).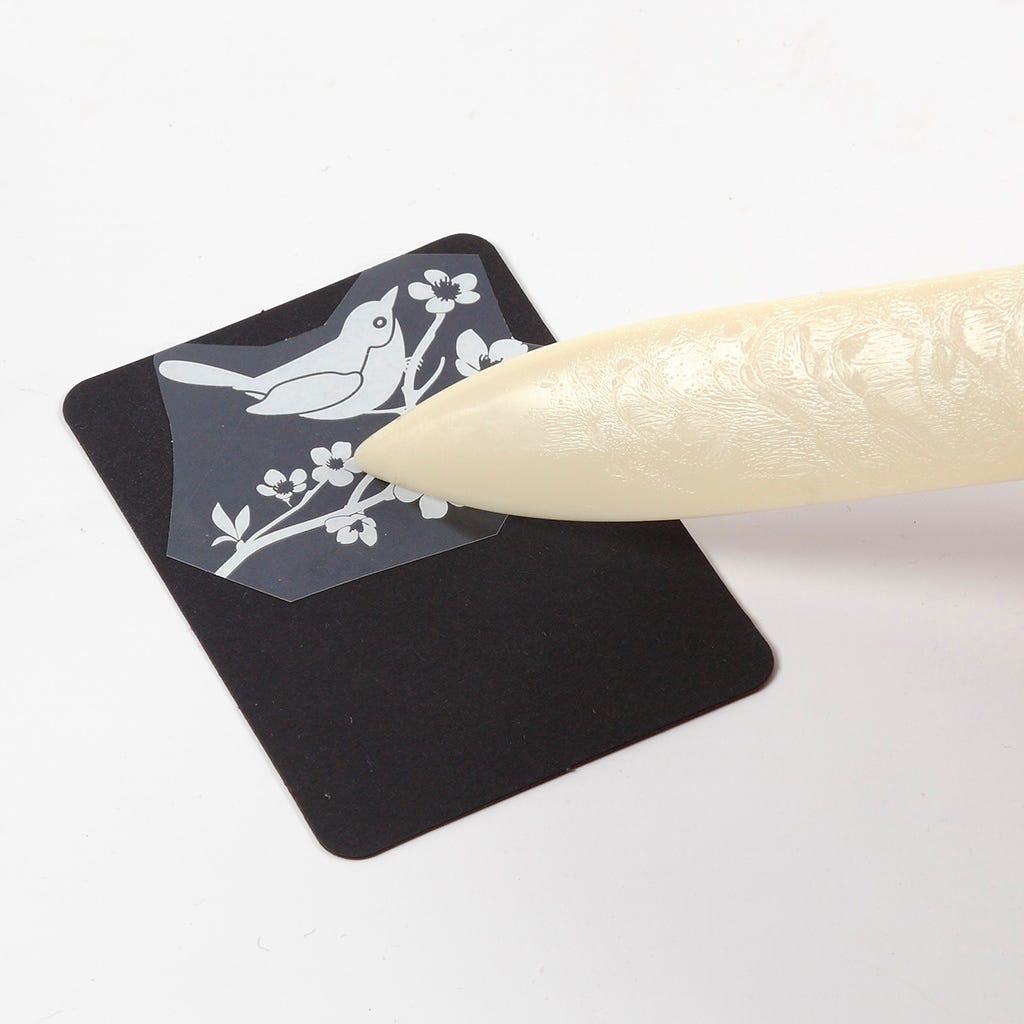 6
Cut out your chosen design from the glue foil sheet and carefully remove the thin protective plastic layer from the back. Transfer the glue foil design onto one of the decorative parts or inlays supplied with the box by rubbing across it with a bone folder. Remove the other protective plastic layer, exposing the glue design.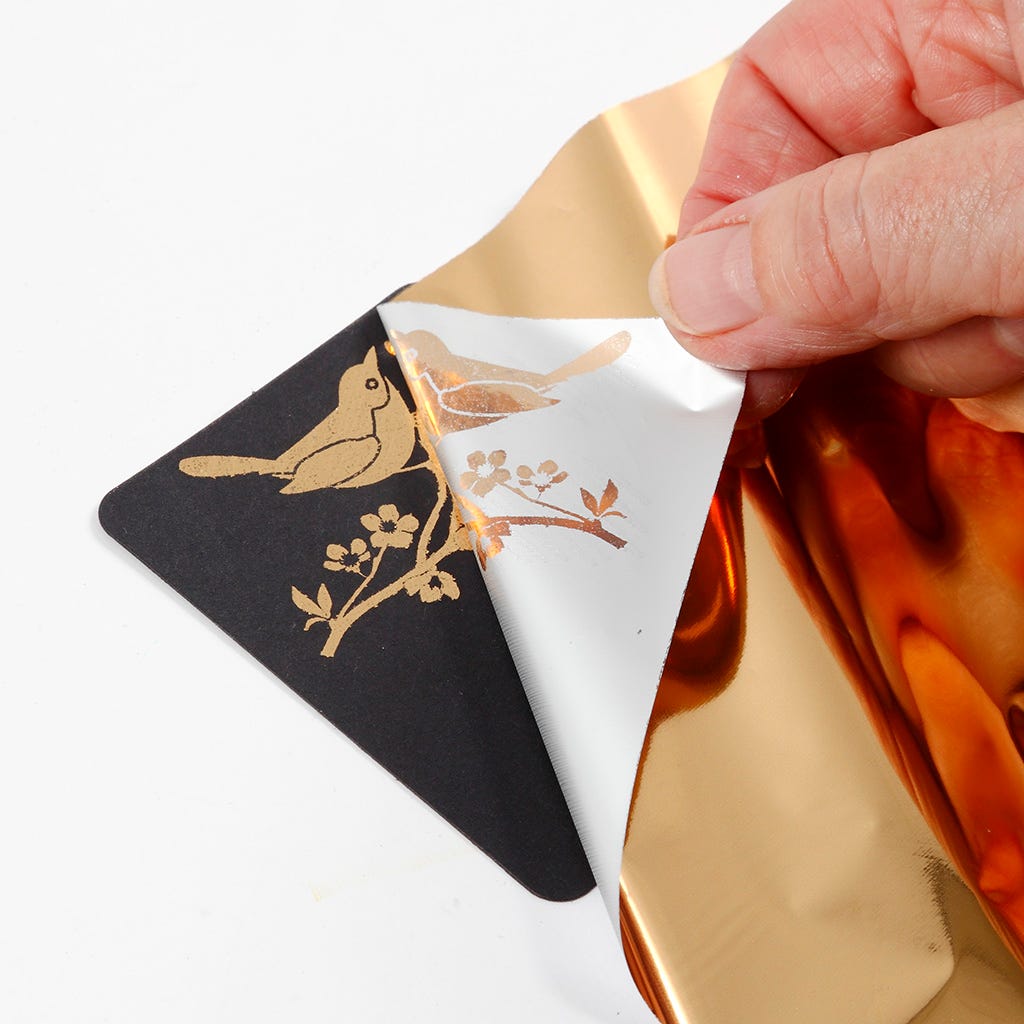 7
Place a piece of deco foil on top of the exposed glue design and rub across the design with a finger, then pull off the deco foil sheet.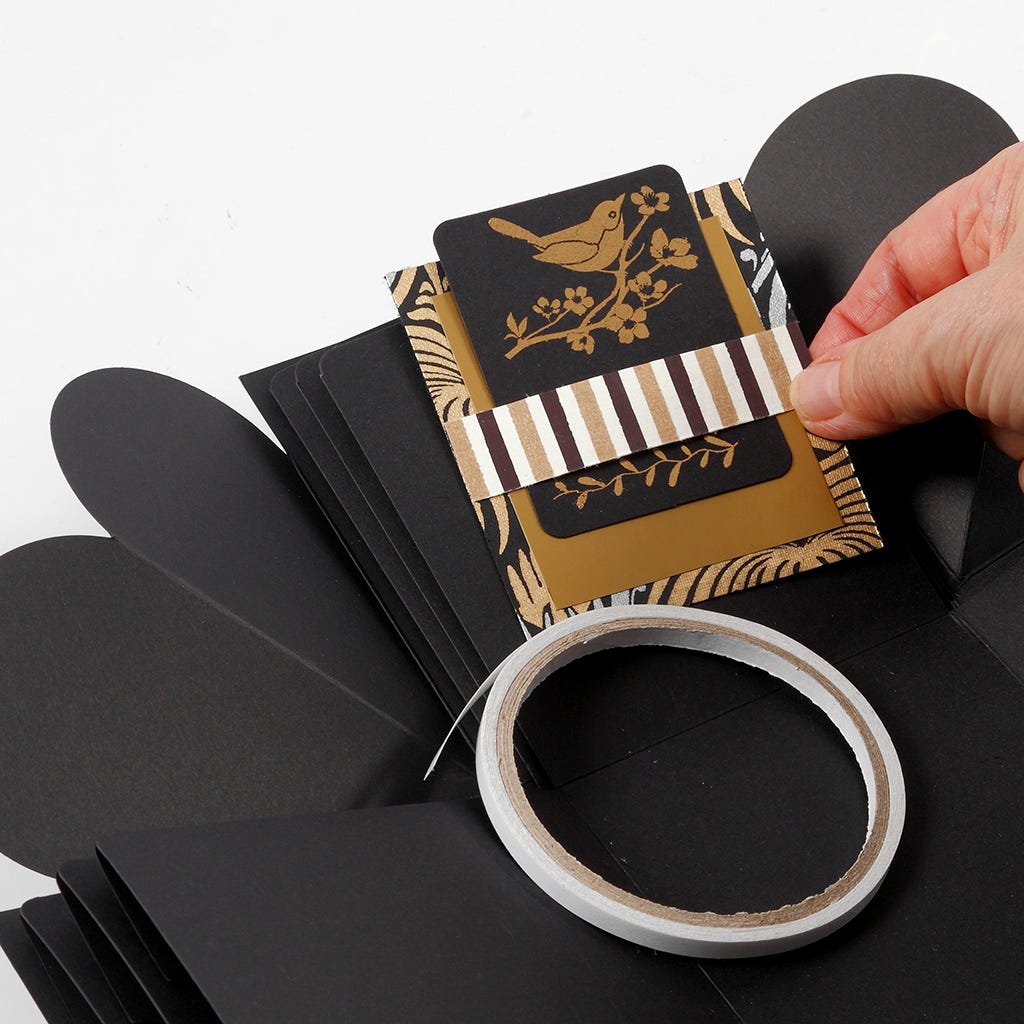 8
Insert the decorated card into the decoration mentioned earlier (behind the strip) and attach the assembled decoration onto one of the fronts inside the explosion box.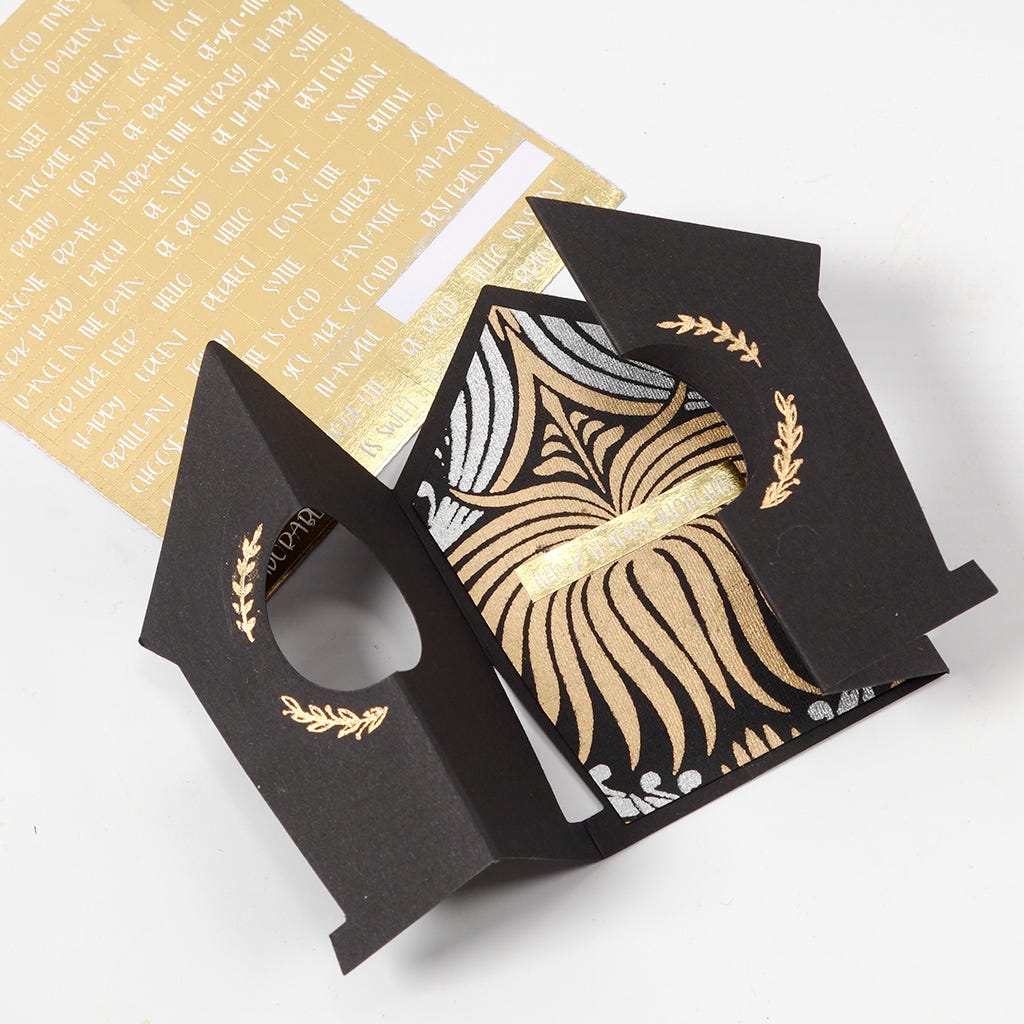 9
Decorate the supplied decorative items and inlays using different techniques. Here we have decorated with design paper, stickers with text and details made with deco foil.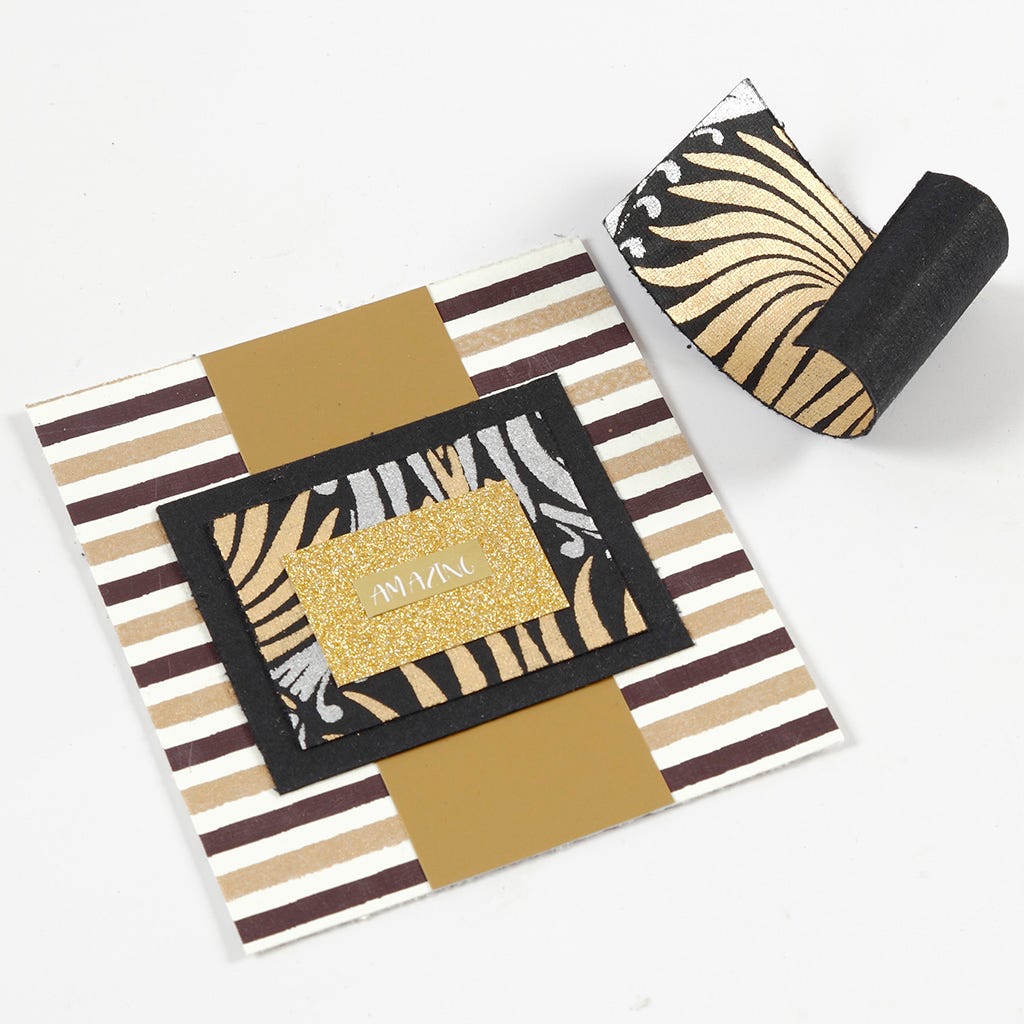 10
Also use the back of the handmade paper as a part of the beautiful decorations.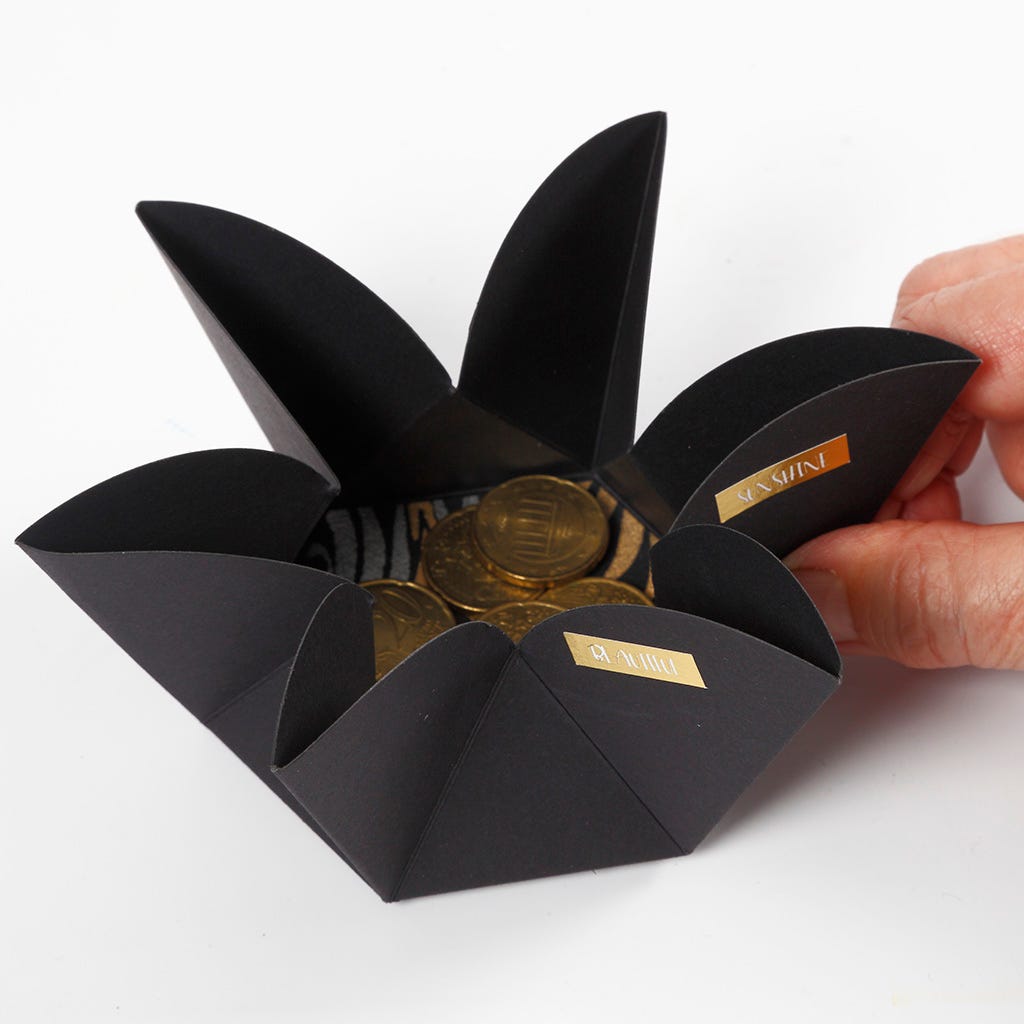 11
Attach a piece of paper to the bottom of the decorative component that looks like a medieval coin purse. Place coins in the purse and decorate the outside flaps with stickers.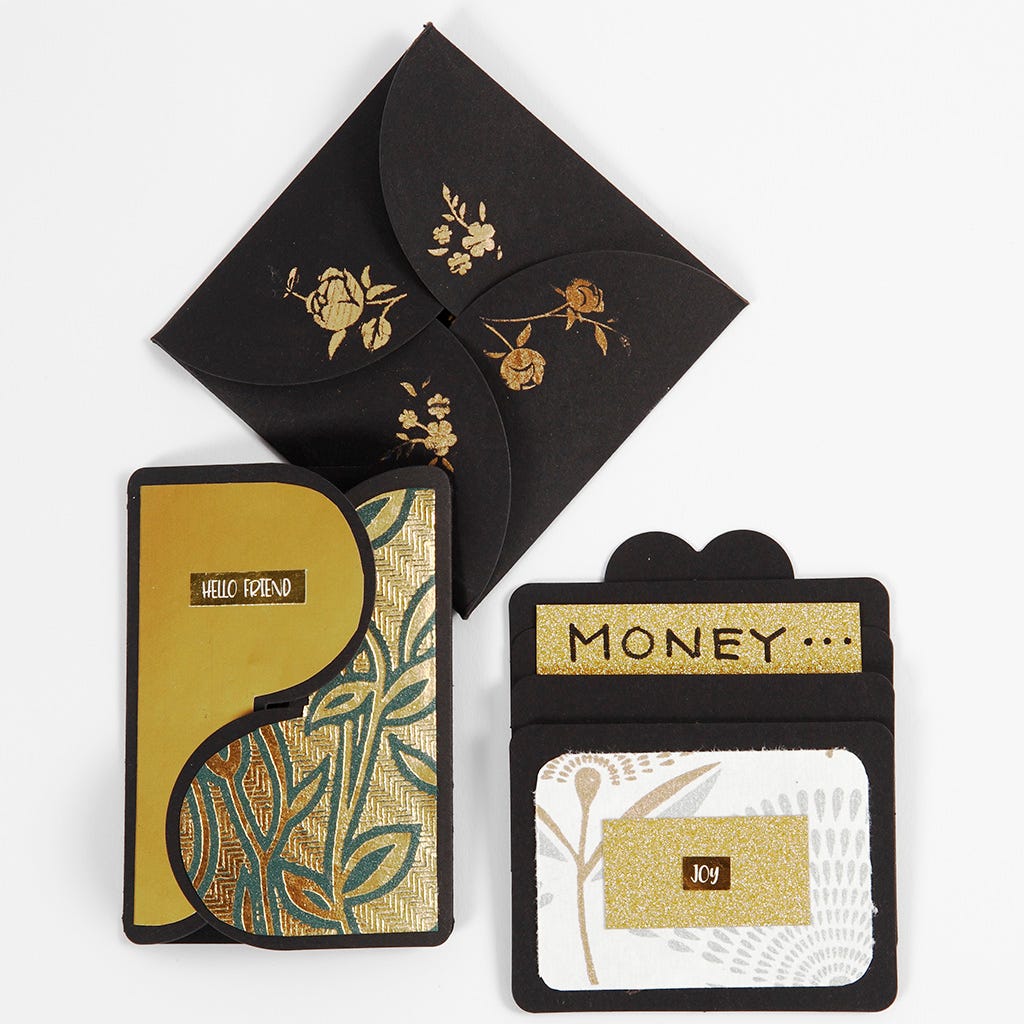 12
Decorate the other decorative components and inlays and place bank notes, photos or other things inside.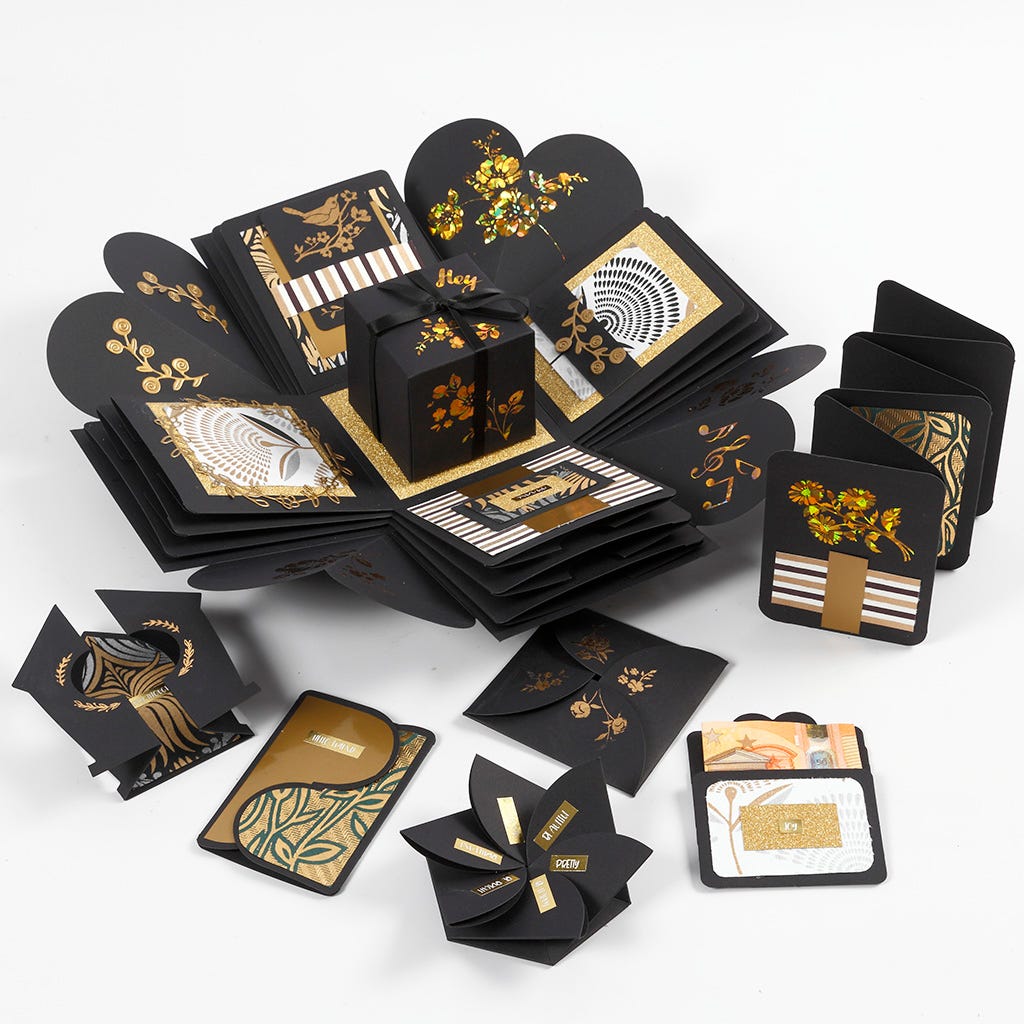 13
The explosion box with all the decorated components and inlays.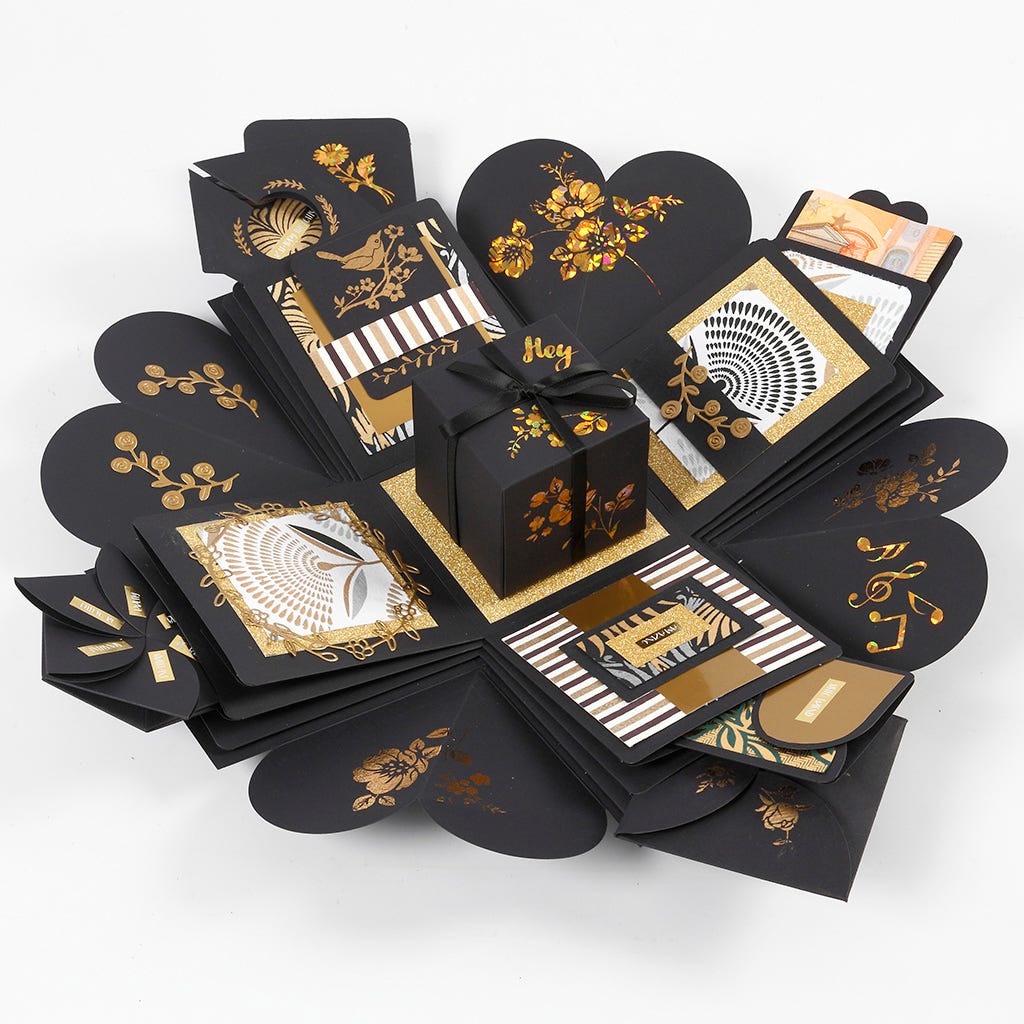 14
Place the decorated components and inlays inside the pockets. Place letters and photos etc. inside the pockets. The small box in the middle is ideal for chocolates.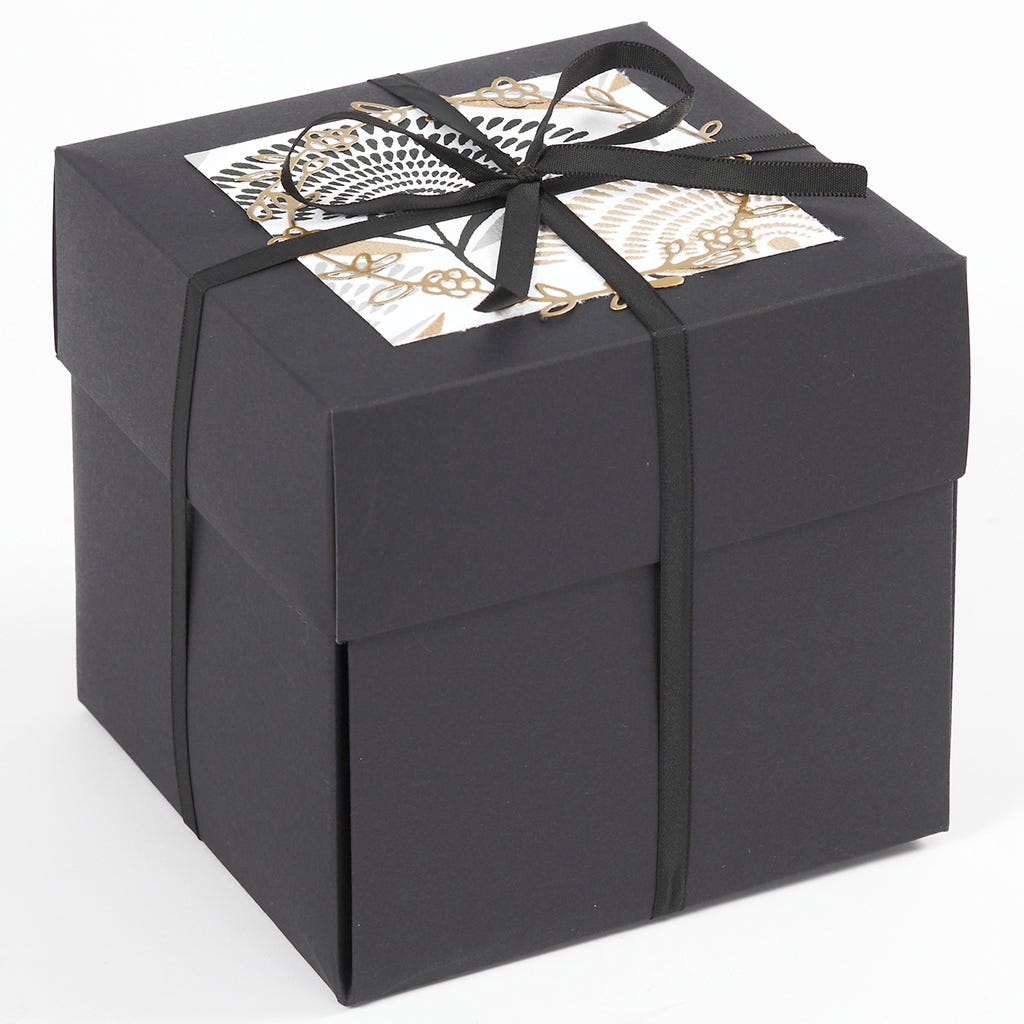 15
Close the explosion box with all its contents, put on the lid and tie a ribbon around the box.
I'm shopping as
b2c incl. tax
b2b excl. tax
b2g excl. tax
Go back
I'm shopping as
Continue as guest
Copyright © 2013-present Magento, Inc. All rights reserved.