An angel needle-felted onto polystyrene
Make this angel by needle felting carded wool onto a polystyrene egg. The angel is then decorated with rocaille seed beads and a piece of cotton yarn is attached for hanging.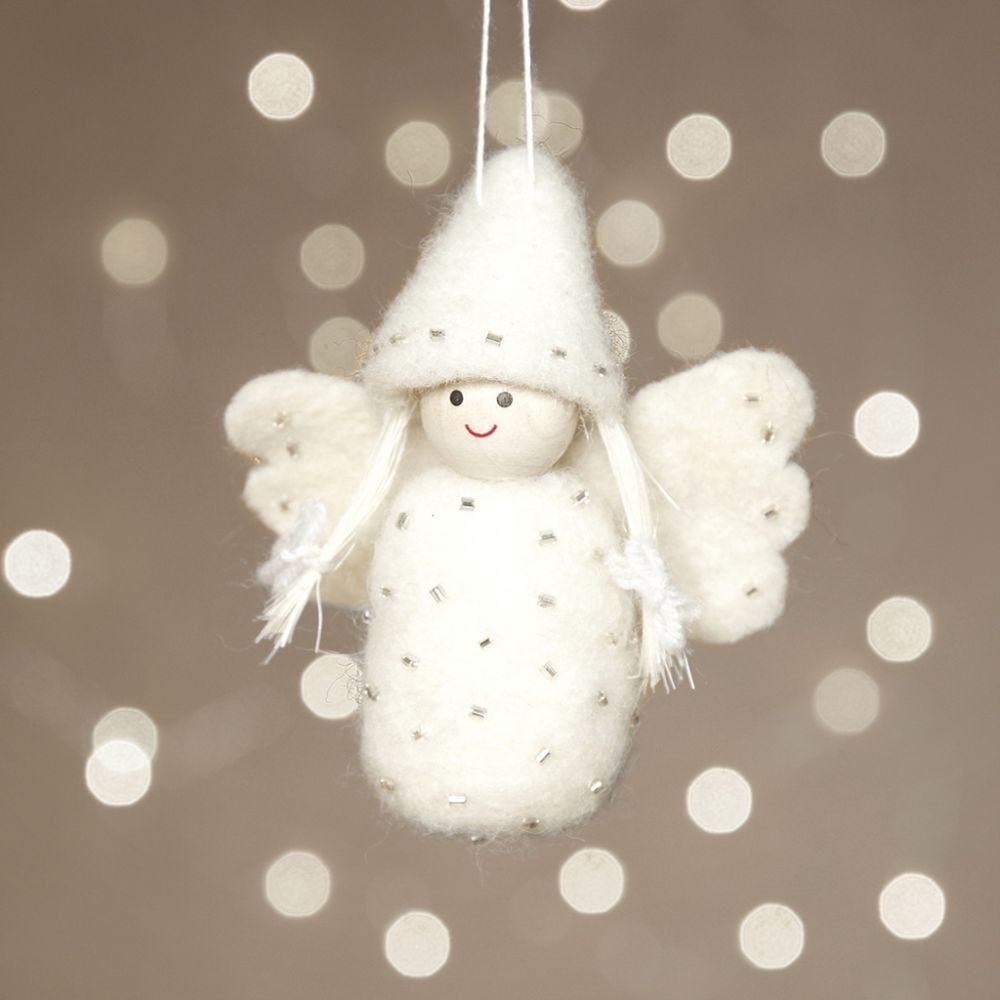 How to do it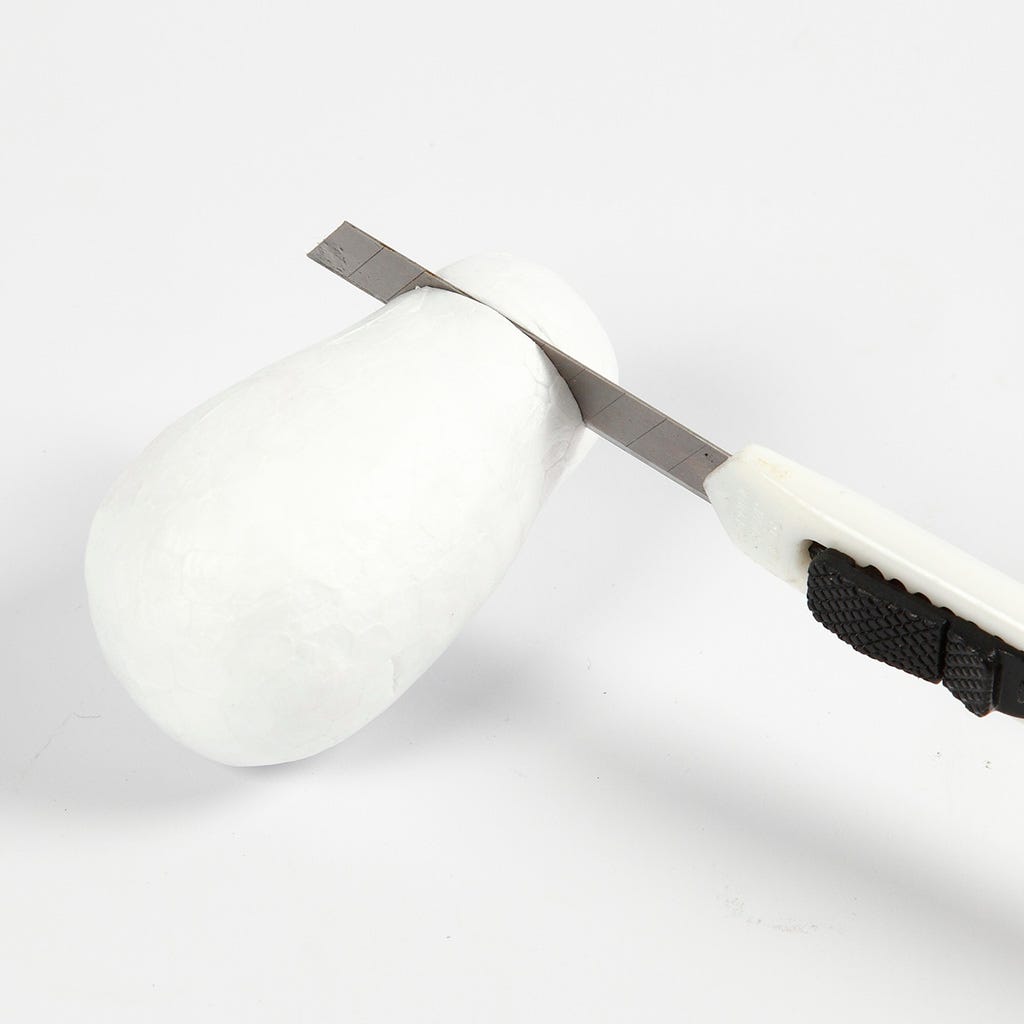 1
Cut off the top of the polystyrene egg.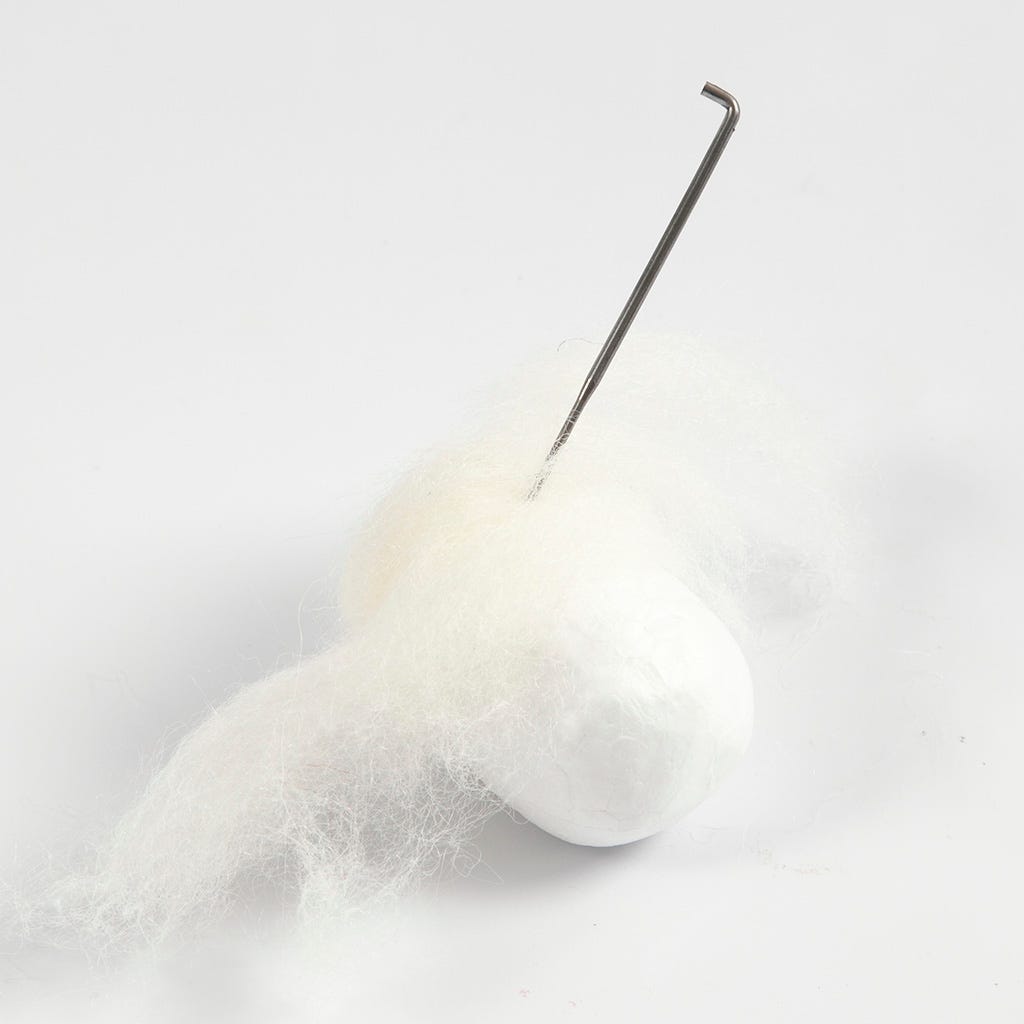 2
Tear a small tuft of carded wool and felt it onto the polystyrene egg until it is covered using the felting needle.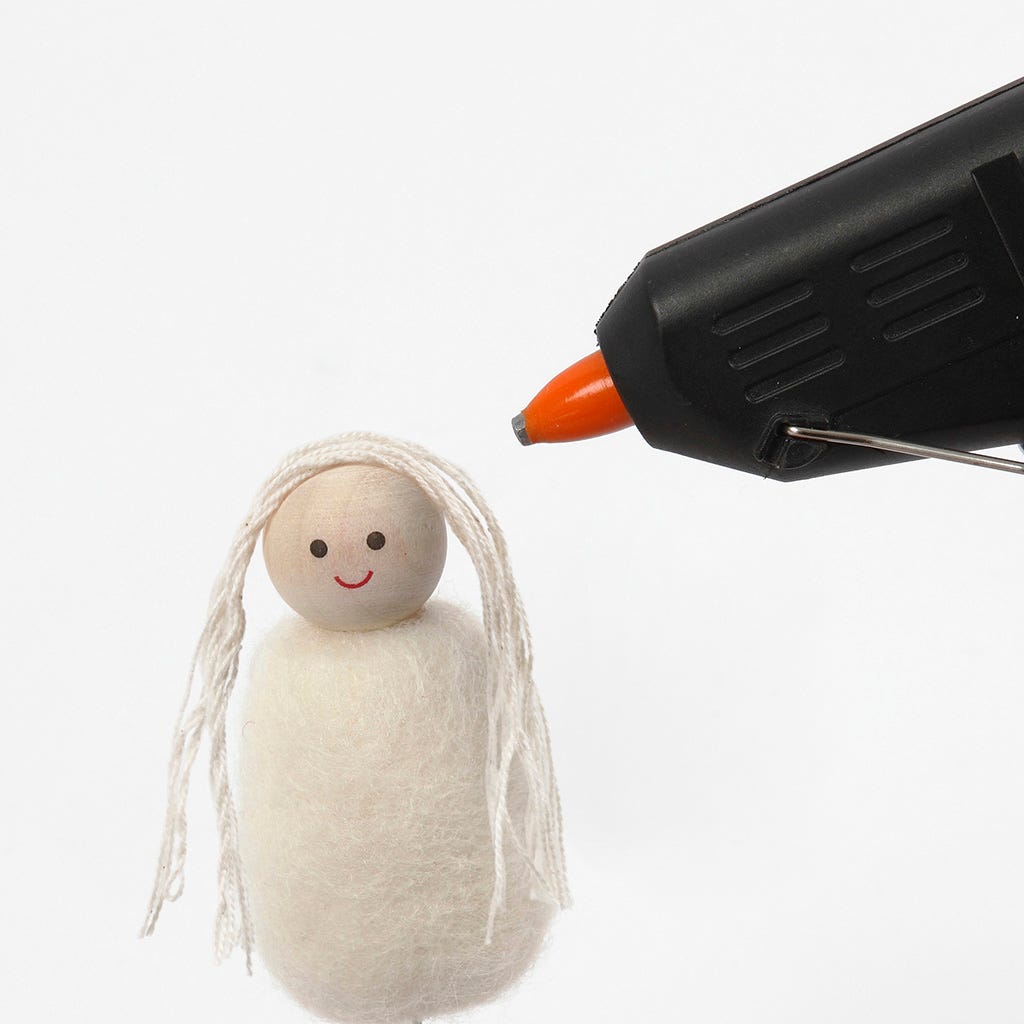 3
Glue on a wooden head and cotton yarn or other thin yarn for the hair.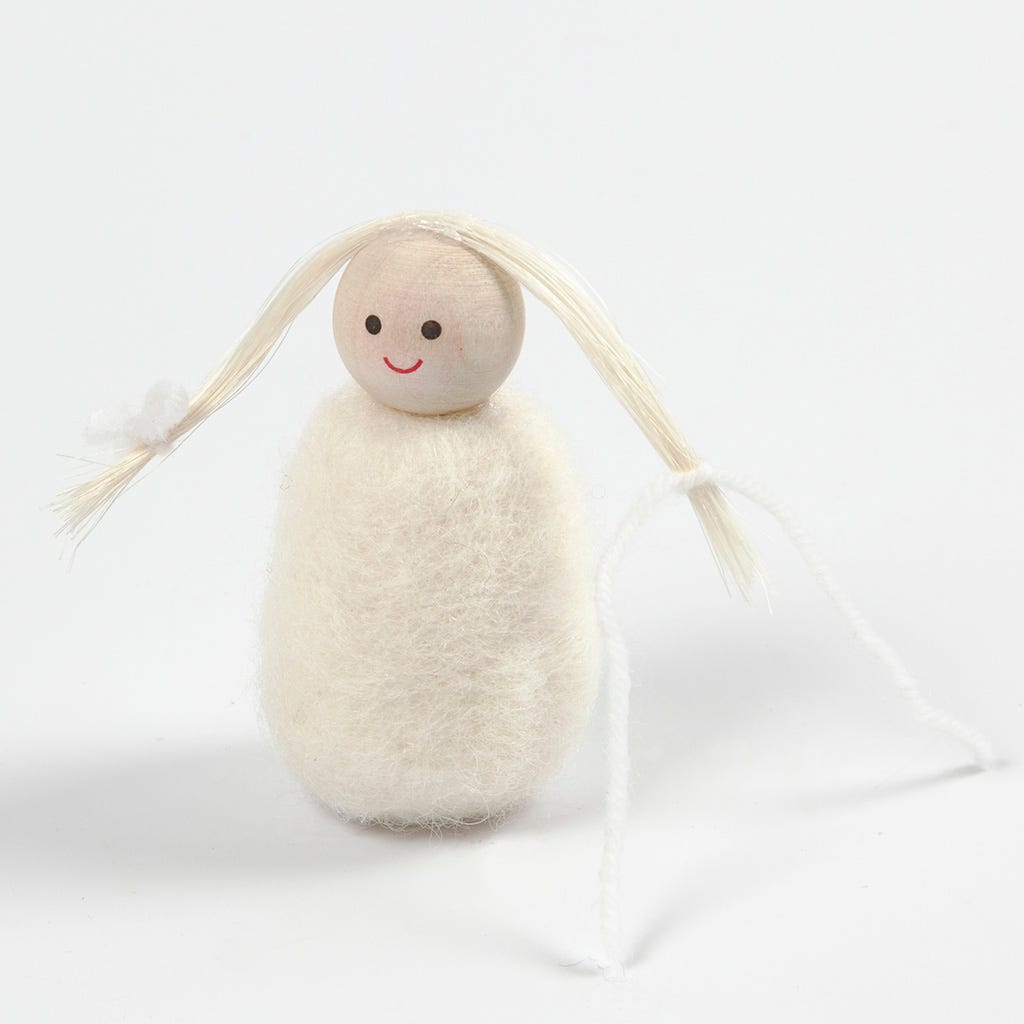 4
Gather the hair (in bunches) at the end and tie on bows.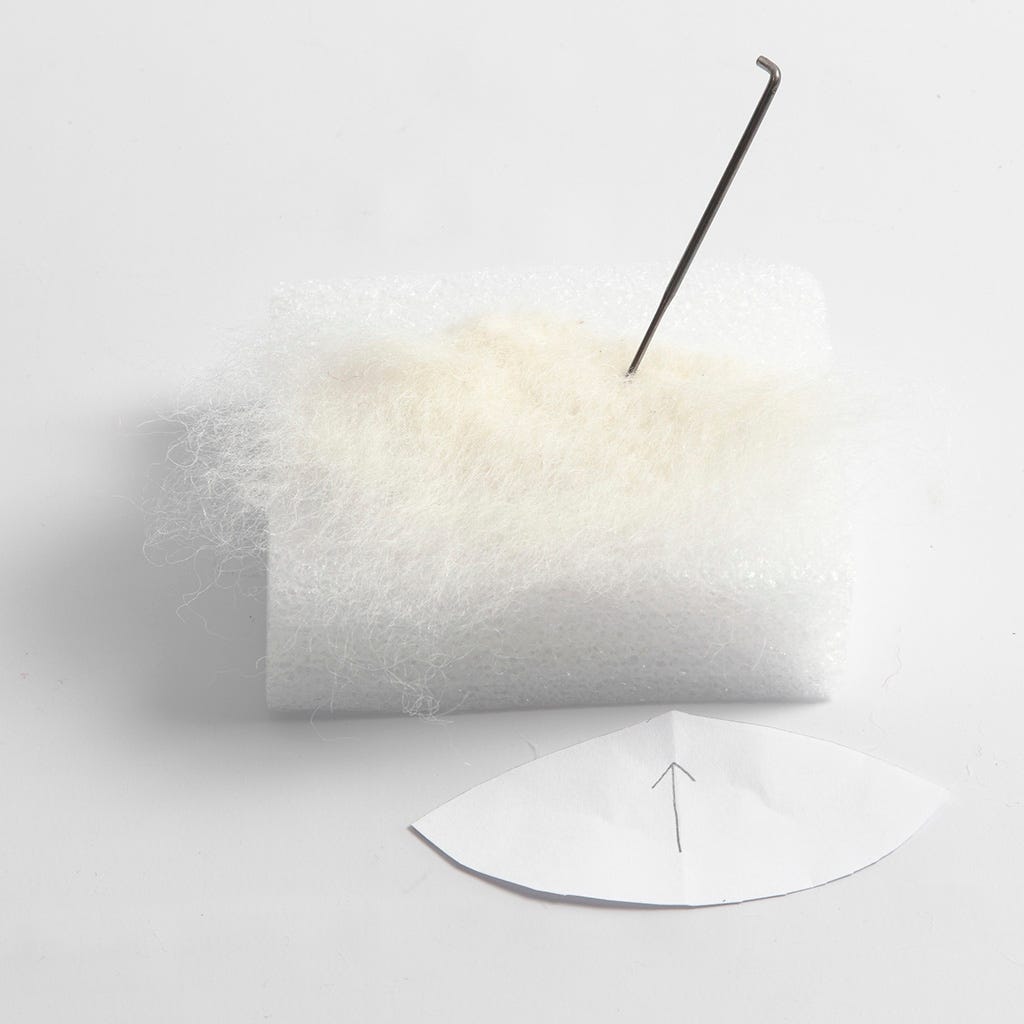 5
Cut out the angel's hat from the template which is available as a separate PDF file on this page. Needle felt a flat piece from carded wool the roughly same size as the hat from the template. Place the template on top of the needle-felted carded wool and felt along the edge with the felting needle. Fold the loose carded felt over and felt it on.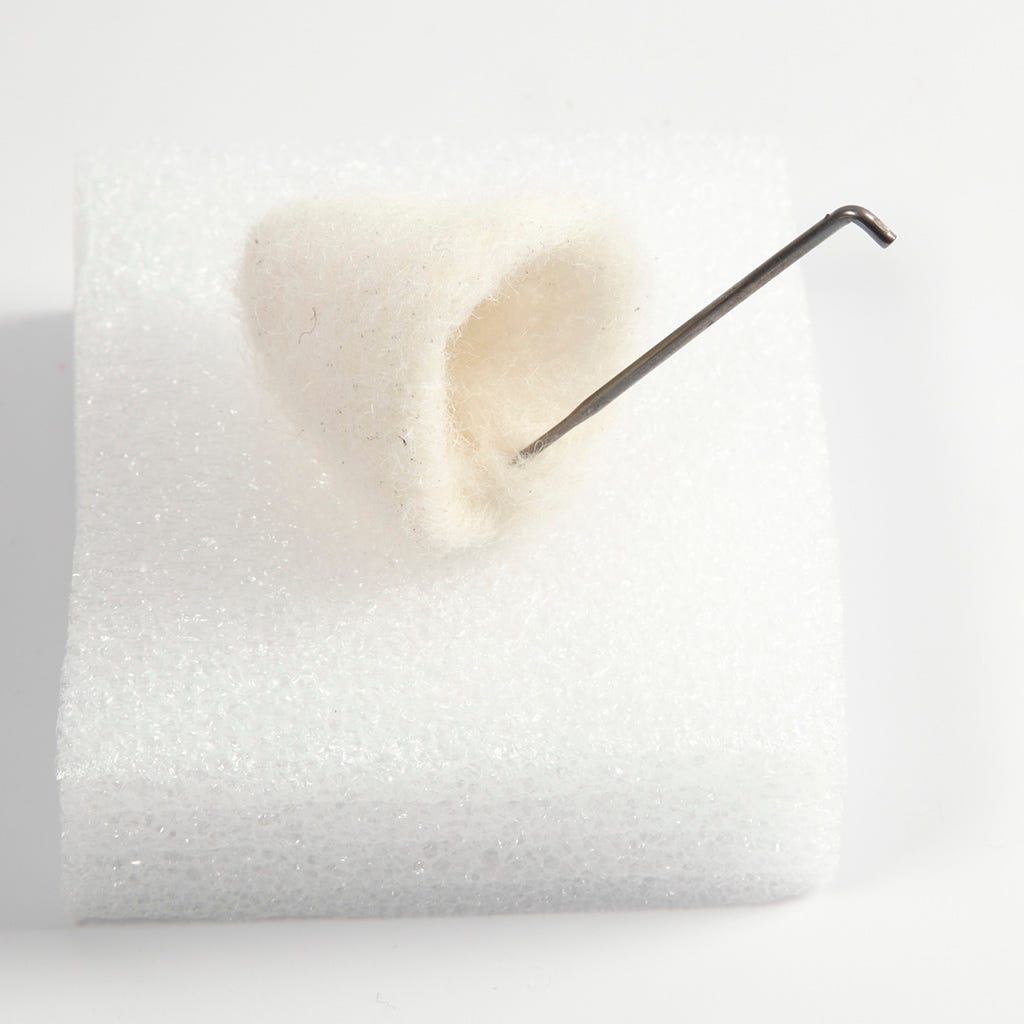 6
Fold the hat and felt it together.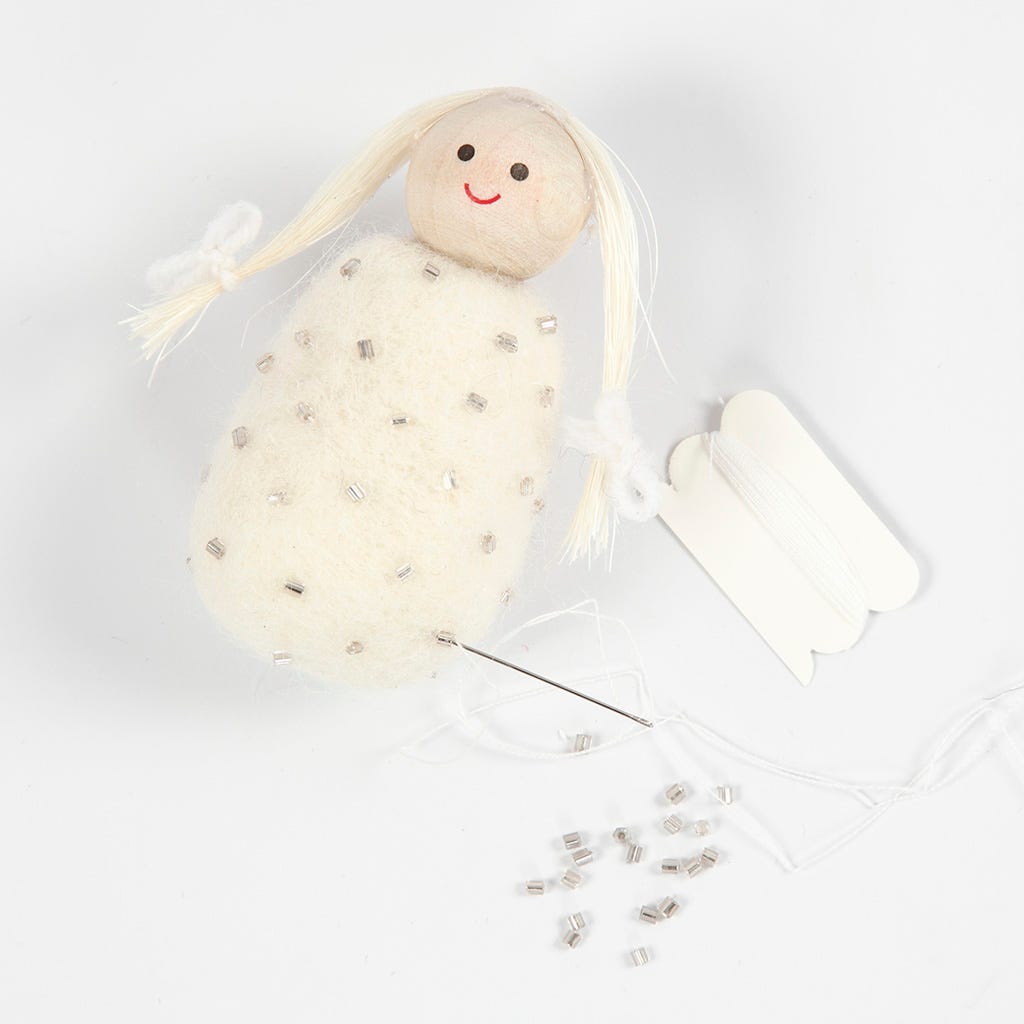 7
Sew rocaille seed beads onto the angel's body.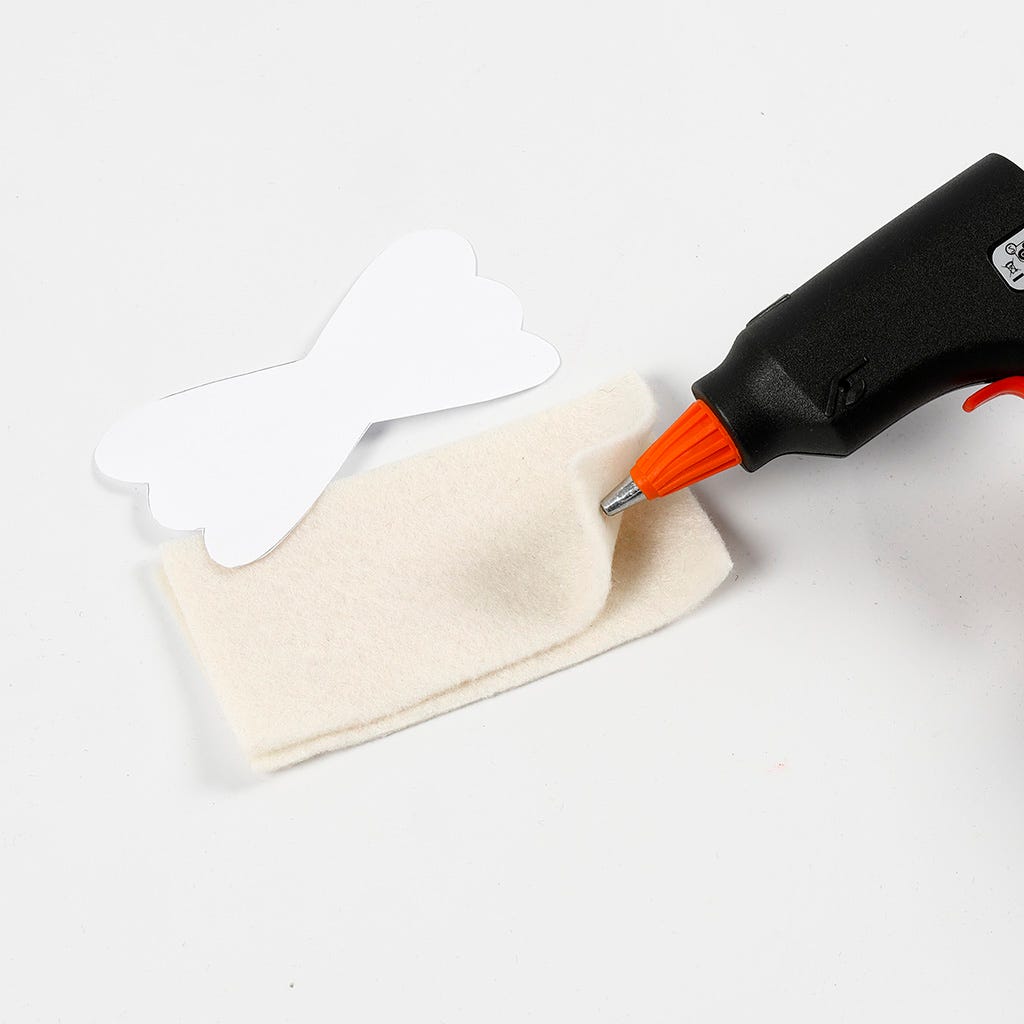 8
Glue two pieces of felt together using a glue gun. Cut out the wings from the template and place it on top of the felt. Cut out the wings from felt.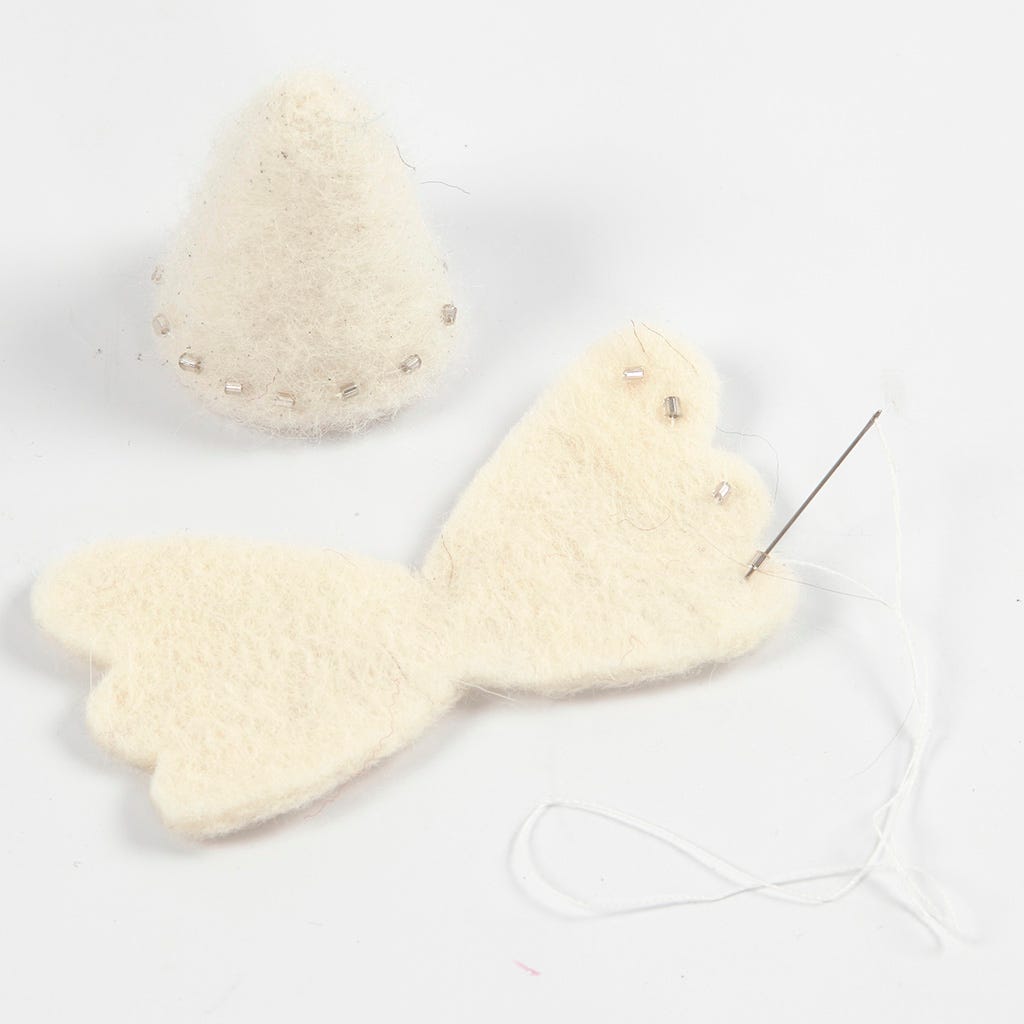 9
Sew rocaille seed beads onto the hat and the wings.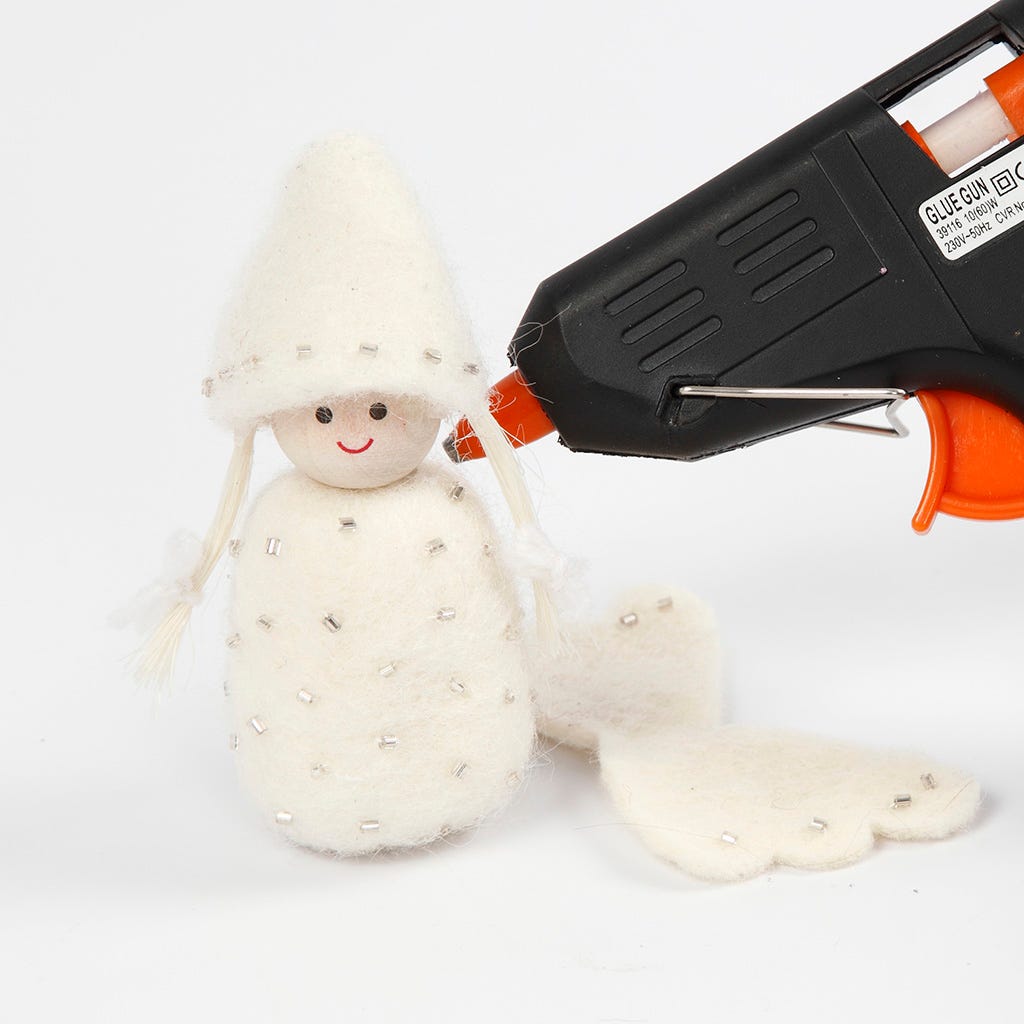 10
Glue the head and the wings onto the angel.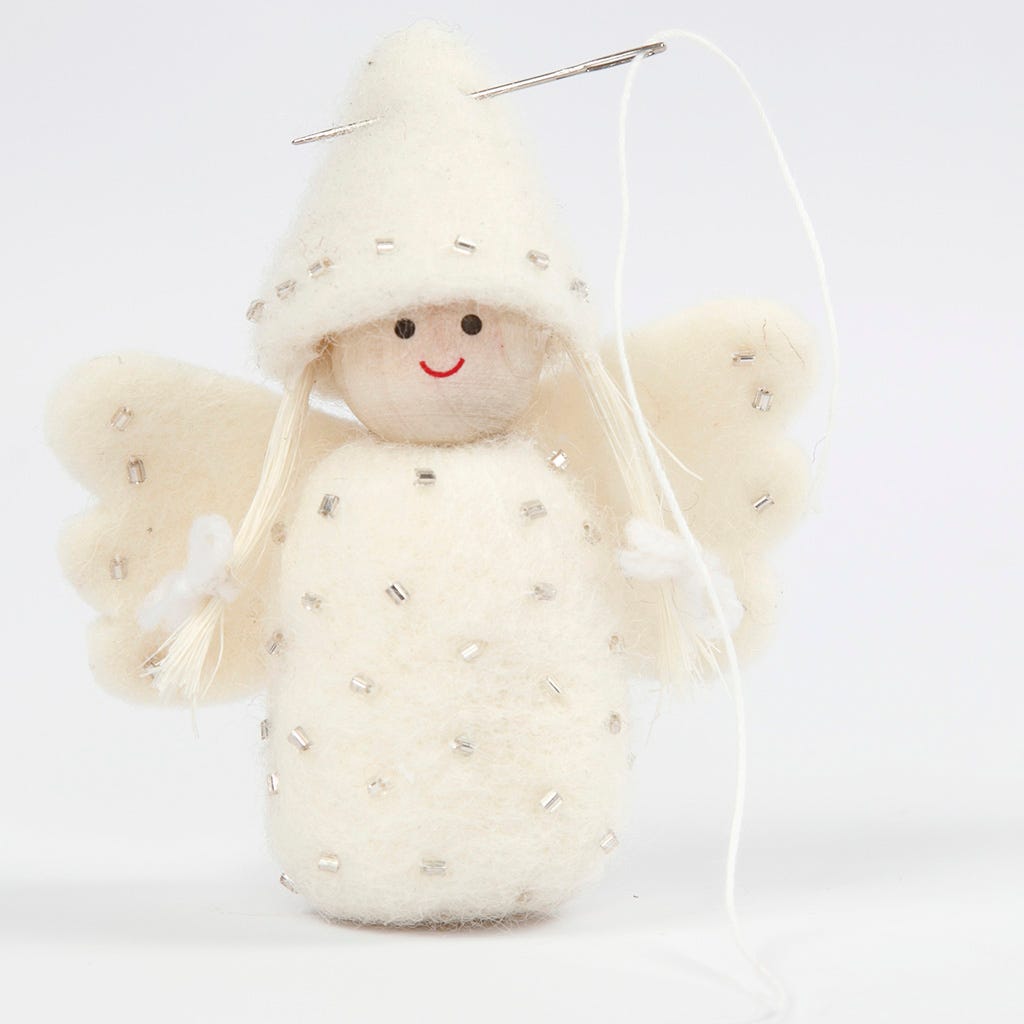 11
Sew a piece of cotton yarn for hanging through the hat.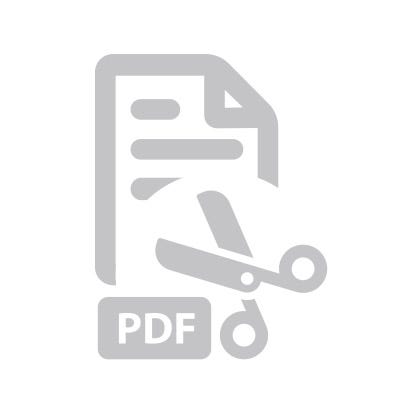 Attached file:
Download