Christmas Baubles decorated with Craft Paint, Sticky Base transparent, self-hardening modelling Gel and mini Glass Beads
Decorate these wooden Christmas baubles with craft paint, Sticky Base transparent, self-hardening modelling gel and mini glass beads. How to do it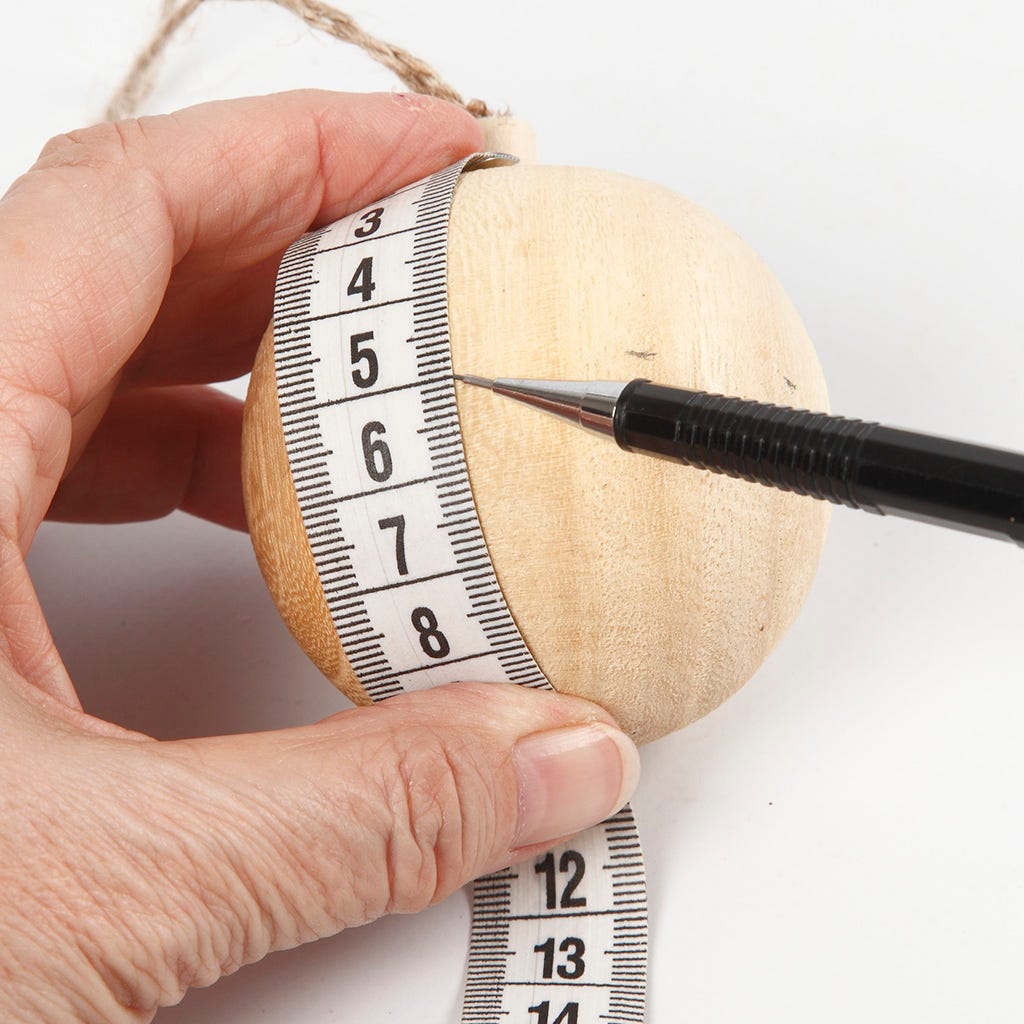 1
Draw a line all the way around the middle of the wooden Christmas bauble. You will find the middle by measuring the bauble from the top to the bottom.
2
Attach masking tape along the line and press it on firmly.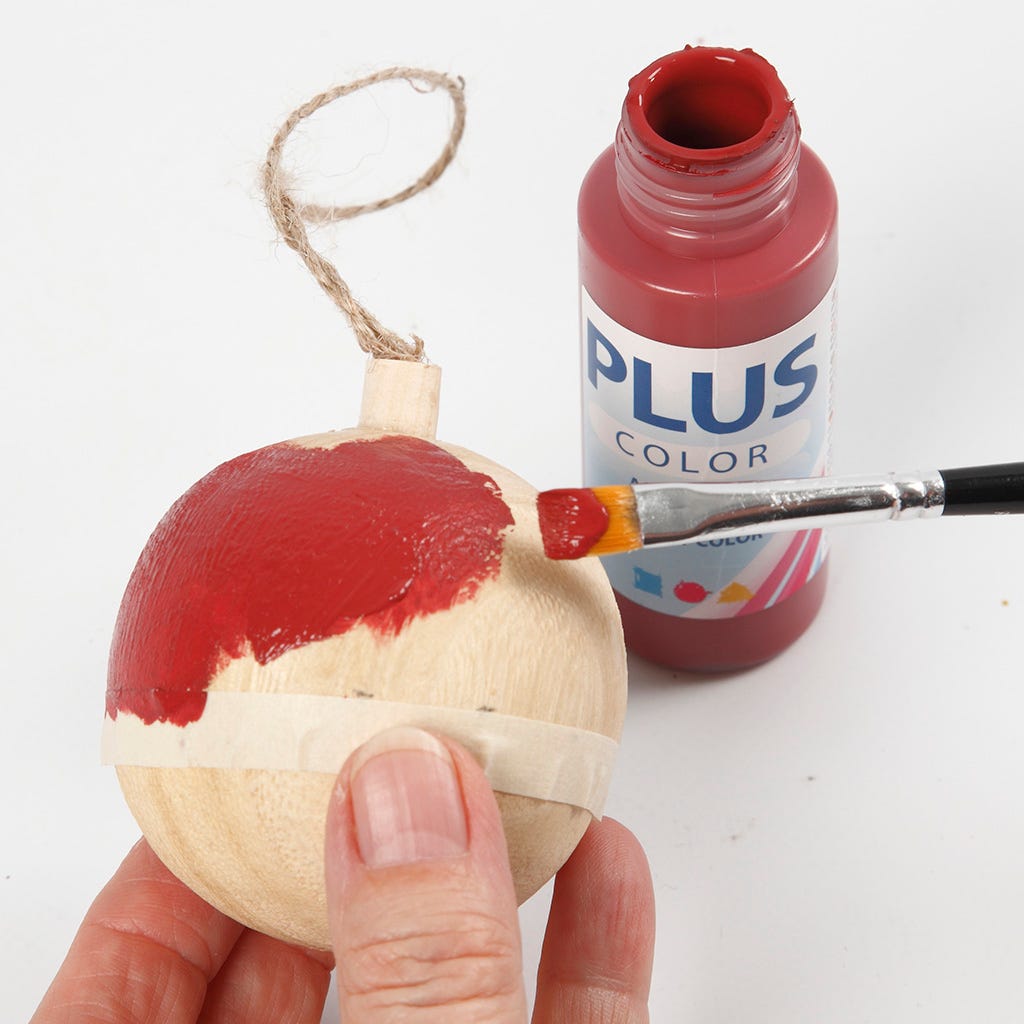 3
Paint the top above the masking tape with craft paint. NB: paint from the masking tape and upwards in order to avoid the paint seeping underneath the masking tape.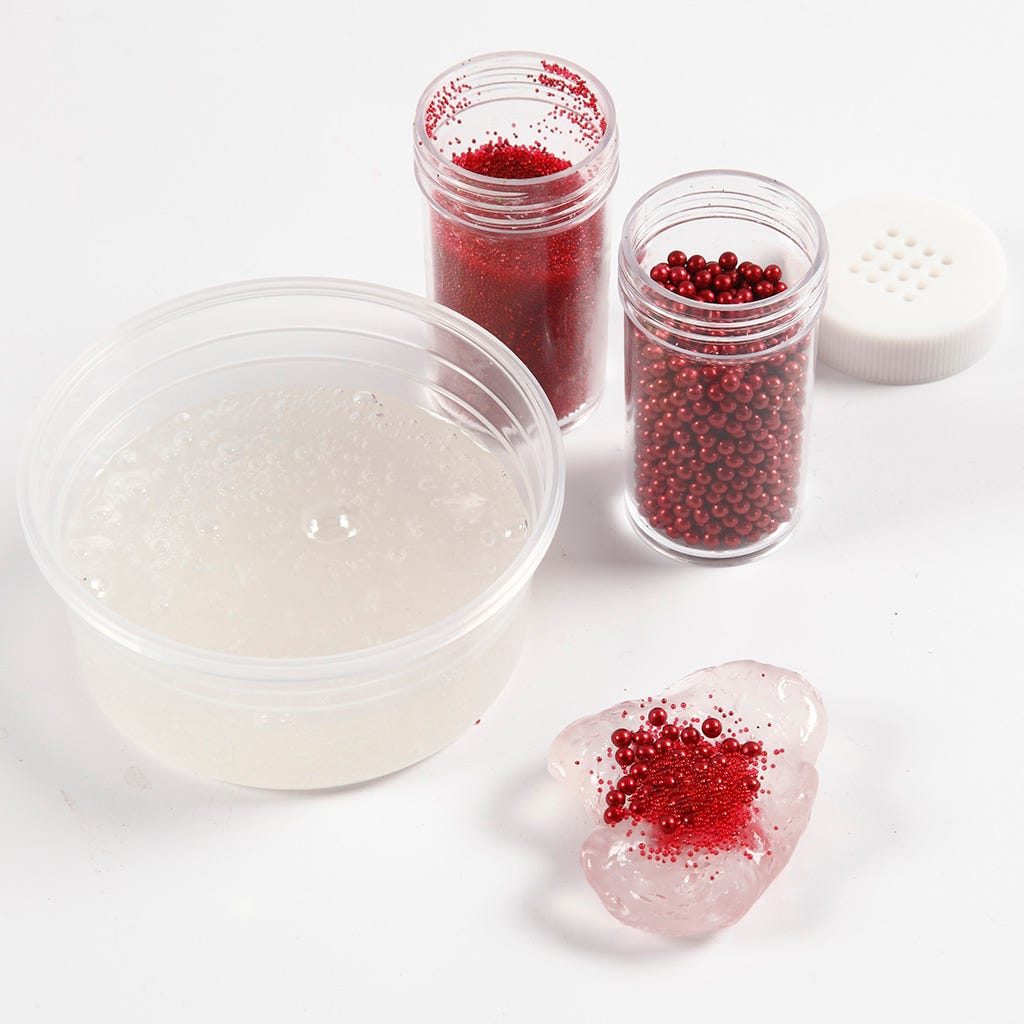 4
Mix a blob of Sticky Base with two different sizes of mini glass beads. Knead the mixture together well.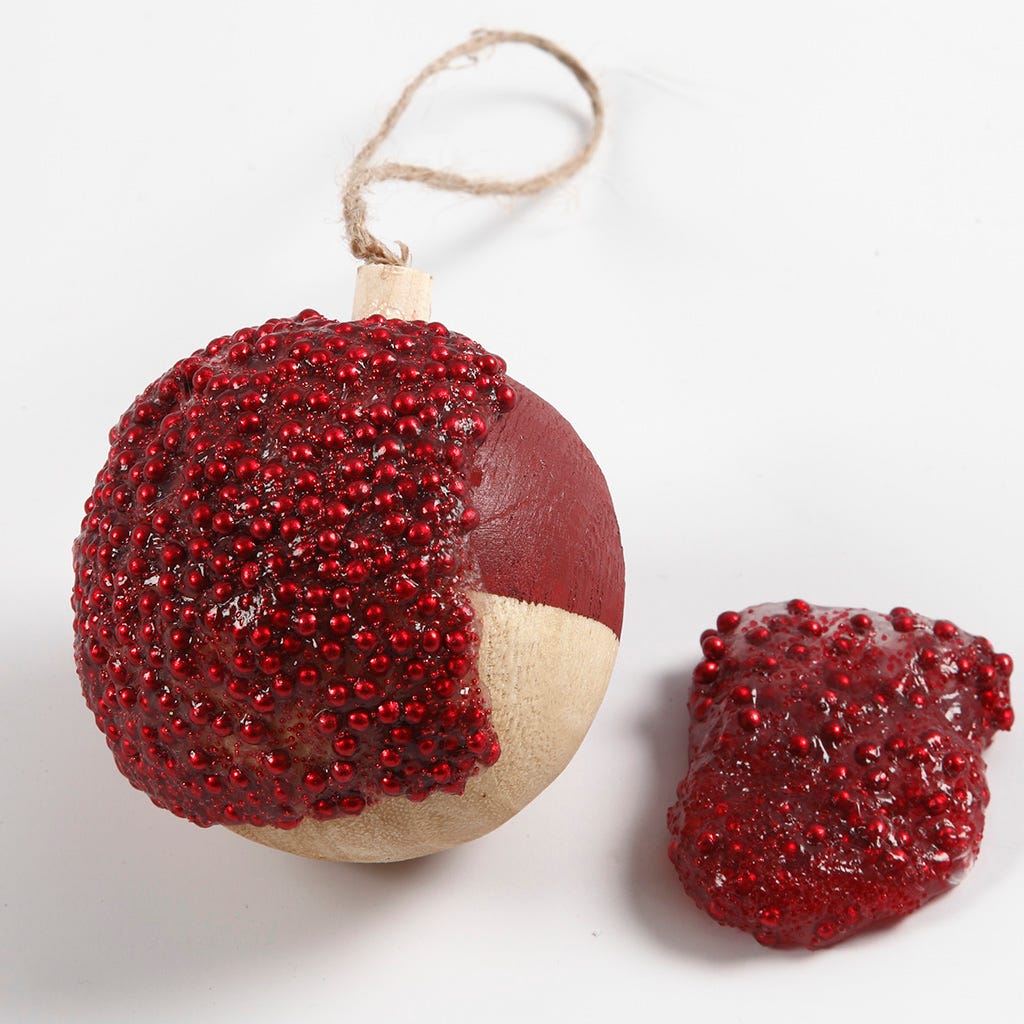 5
Smooth out the mixture onto the bauble in a thin layer.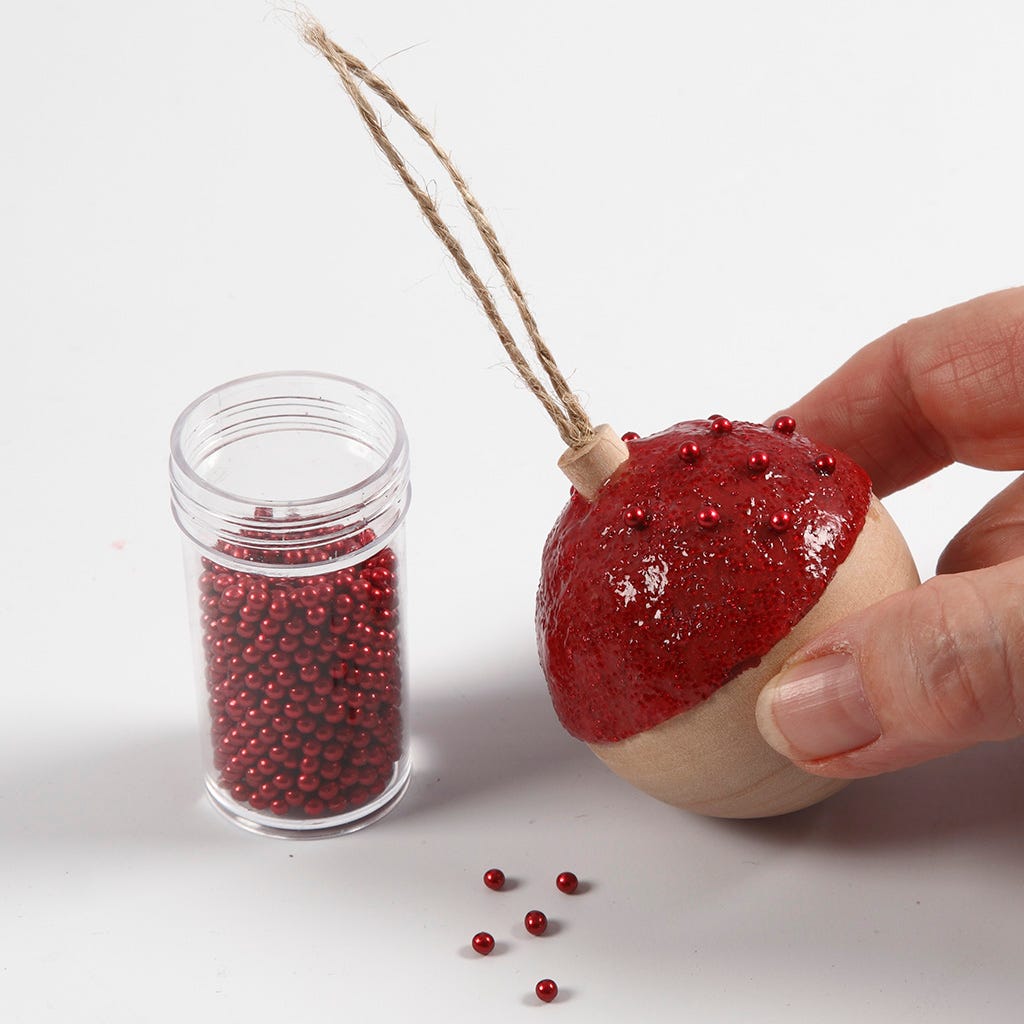 6
You may decorate the Christmas bauble by mixing Sticky Base with the small glass beads and attaching them to the bauble. You can then add the largest glass beads on top one by one in a pattern.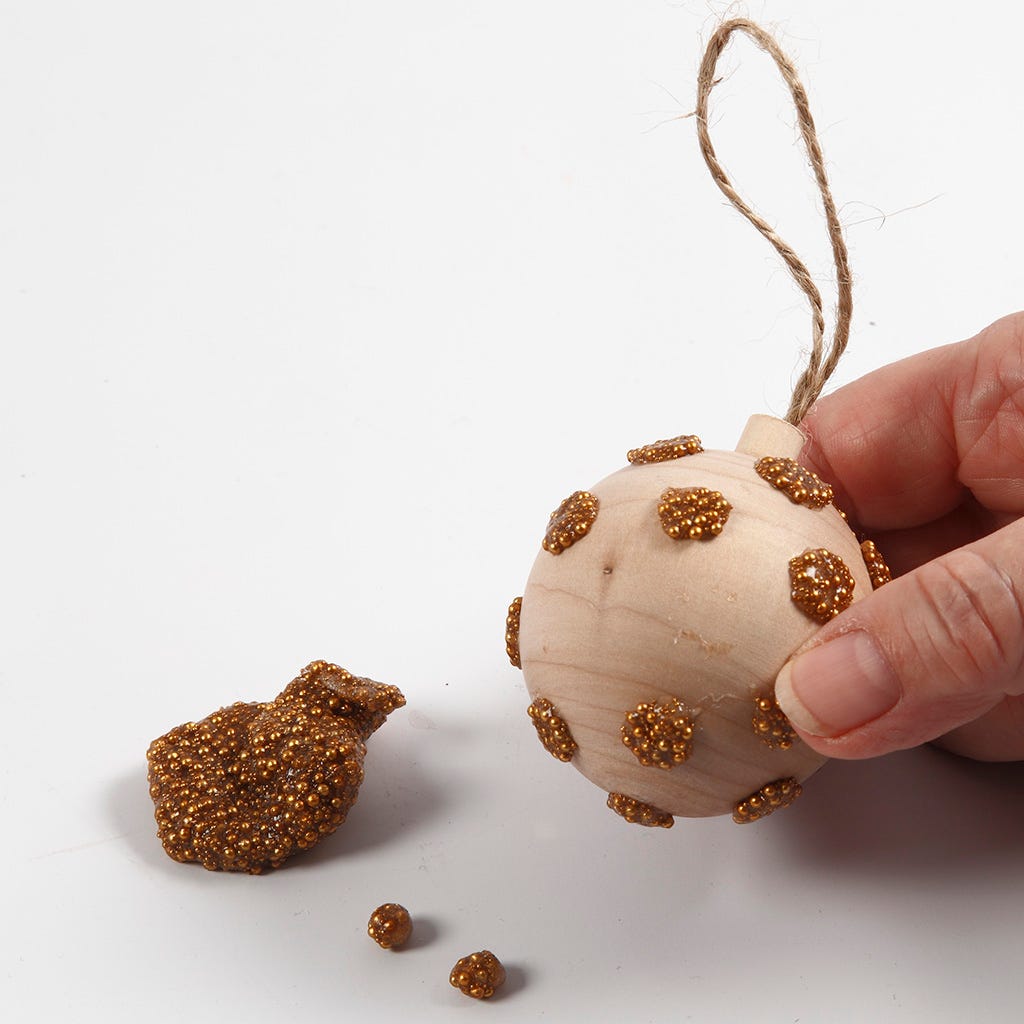 7
You may decorate a Christmas bauble with small blobs of Sticky Base mixed with the medium sized mini glass beads and press them onto a non-painted Christmas bauble.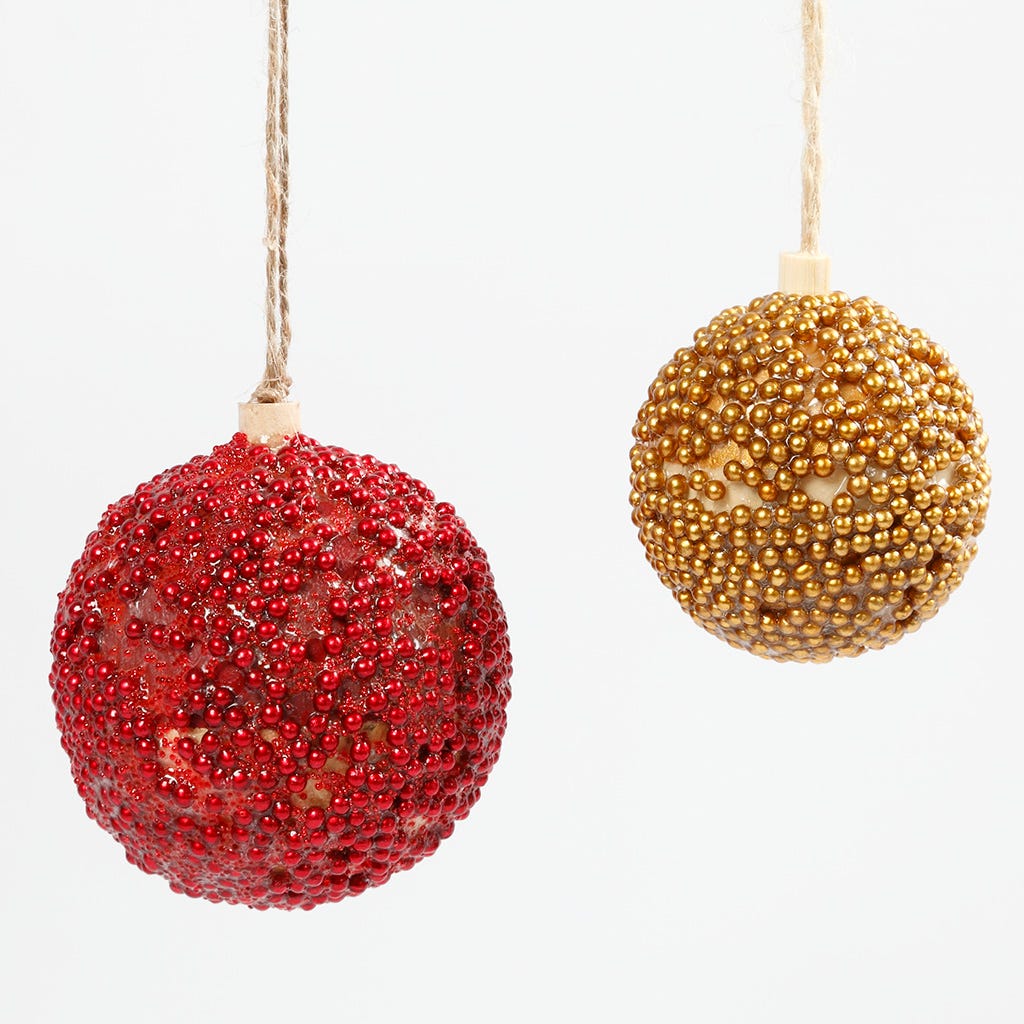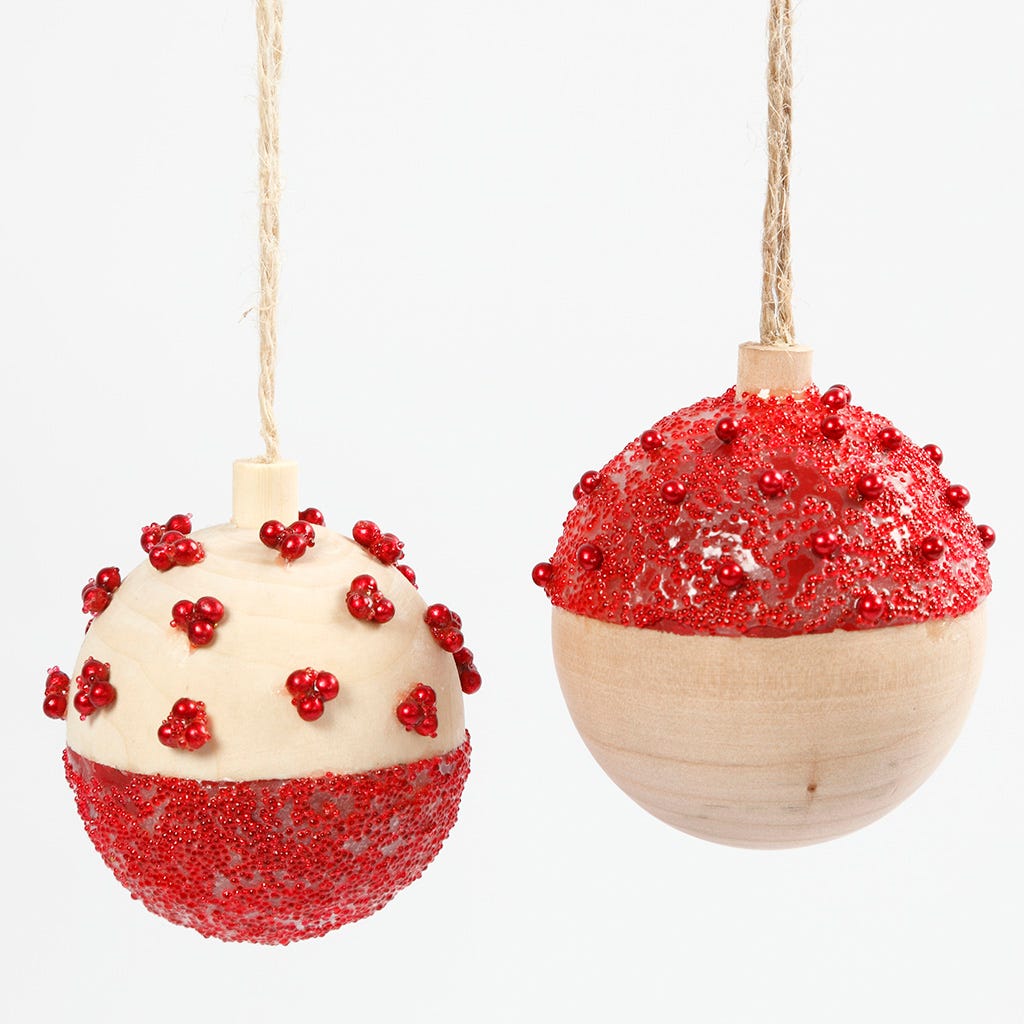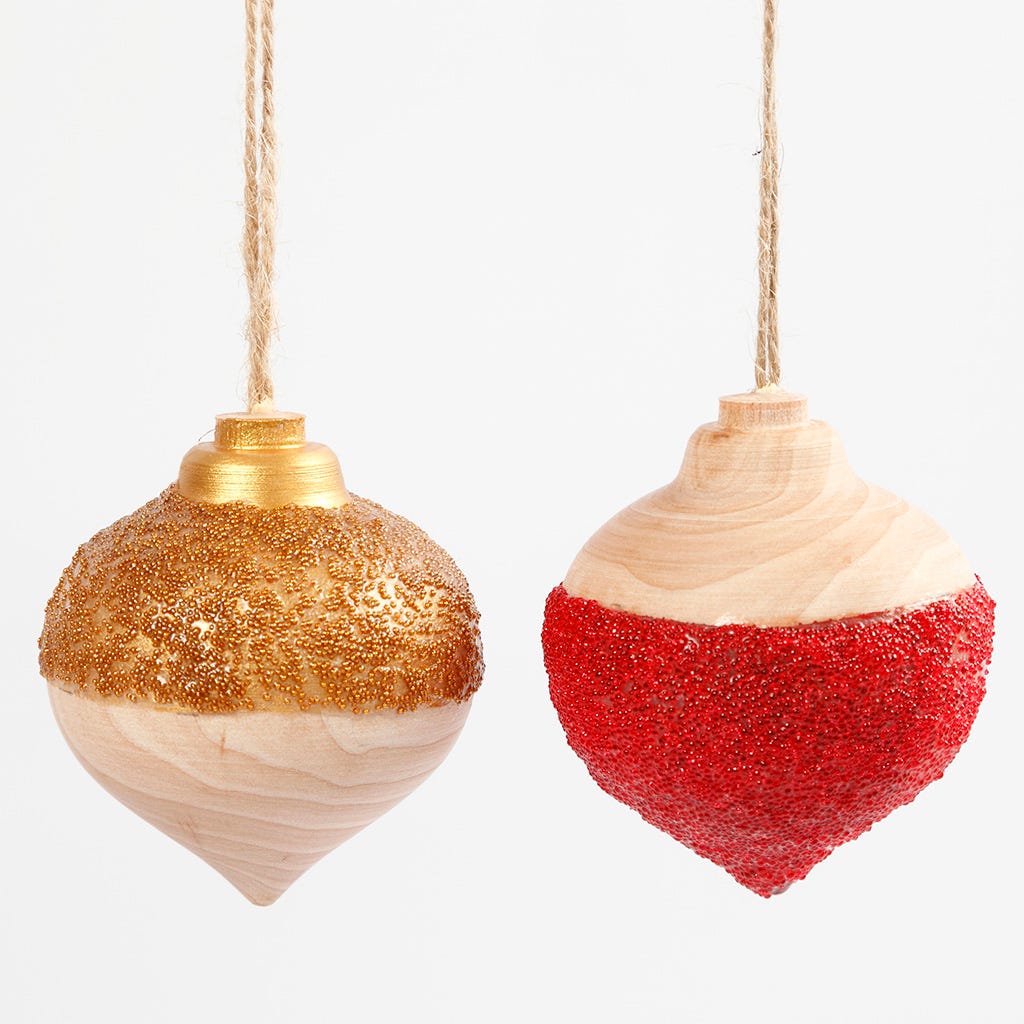 Copyright © 2013-present Magento, Inc. All rights reserved.