A Star Garland from punched-out Design Paper
Make your own star garland with stars punched-out from design paper and stapled together in the middle. How to do it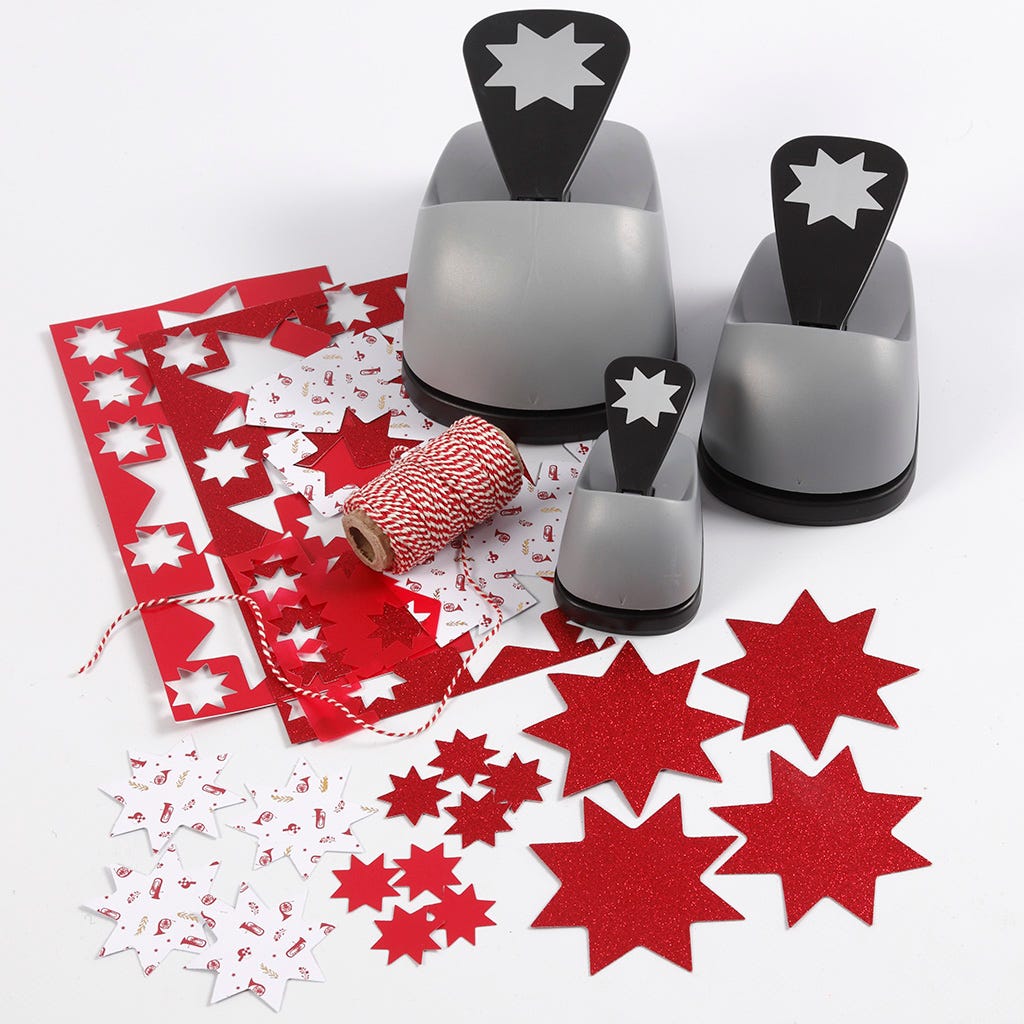 1
Glue two sheets of design paper together using a glue stick. Punch out stars in different sizes and designs. You will need four punched-out stars for each complete star.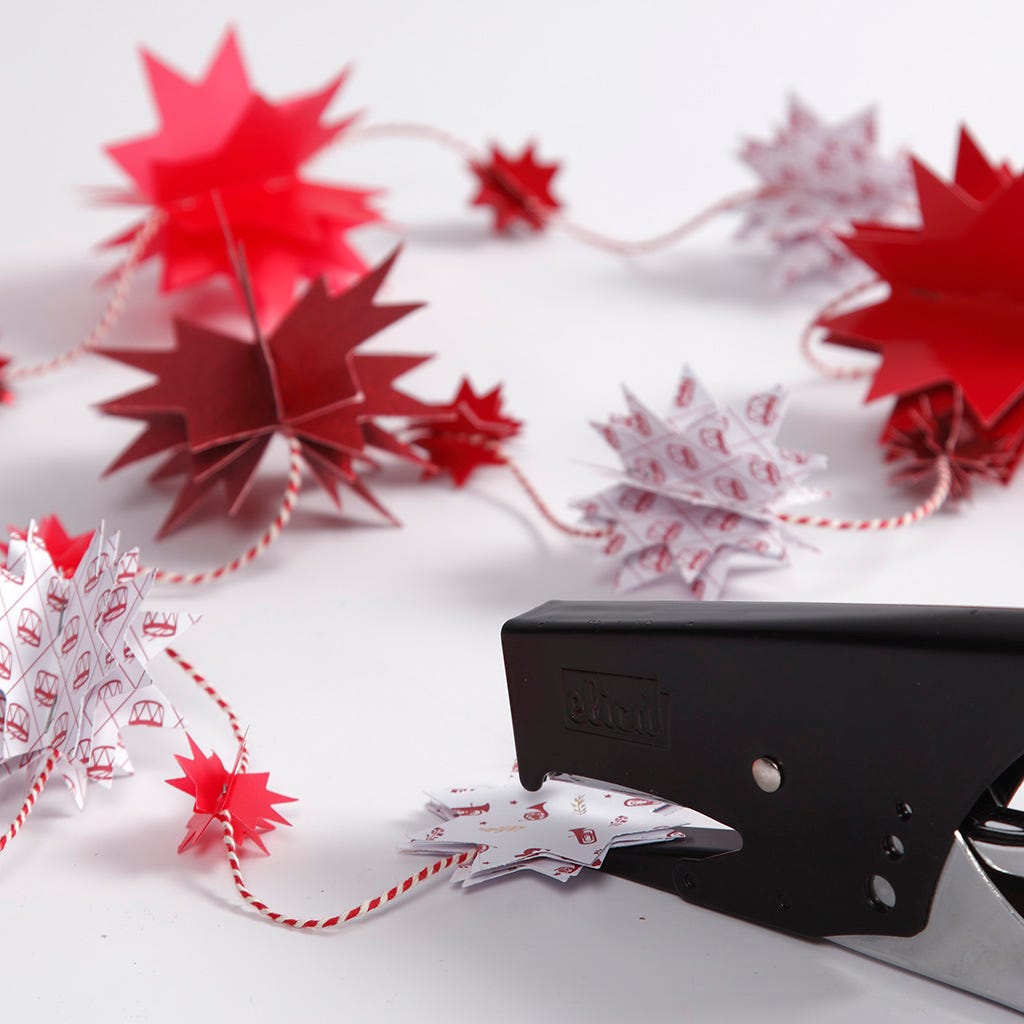 2
Cut a piece of cotton cord to your chosen length. Place two stars on either side of the cord and staple all four stars together in the middle around the cord. Bend the two outer sides to give the star a 3D effect.