Christmas Trees from punched-out Faux Leather Paper in Layers
Make these lovely Christmas trees by punching out faux leather paper with a egg-shaped paper punch and gluing the punched-out pieces onto a painted polystyrene cone.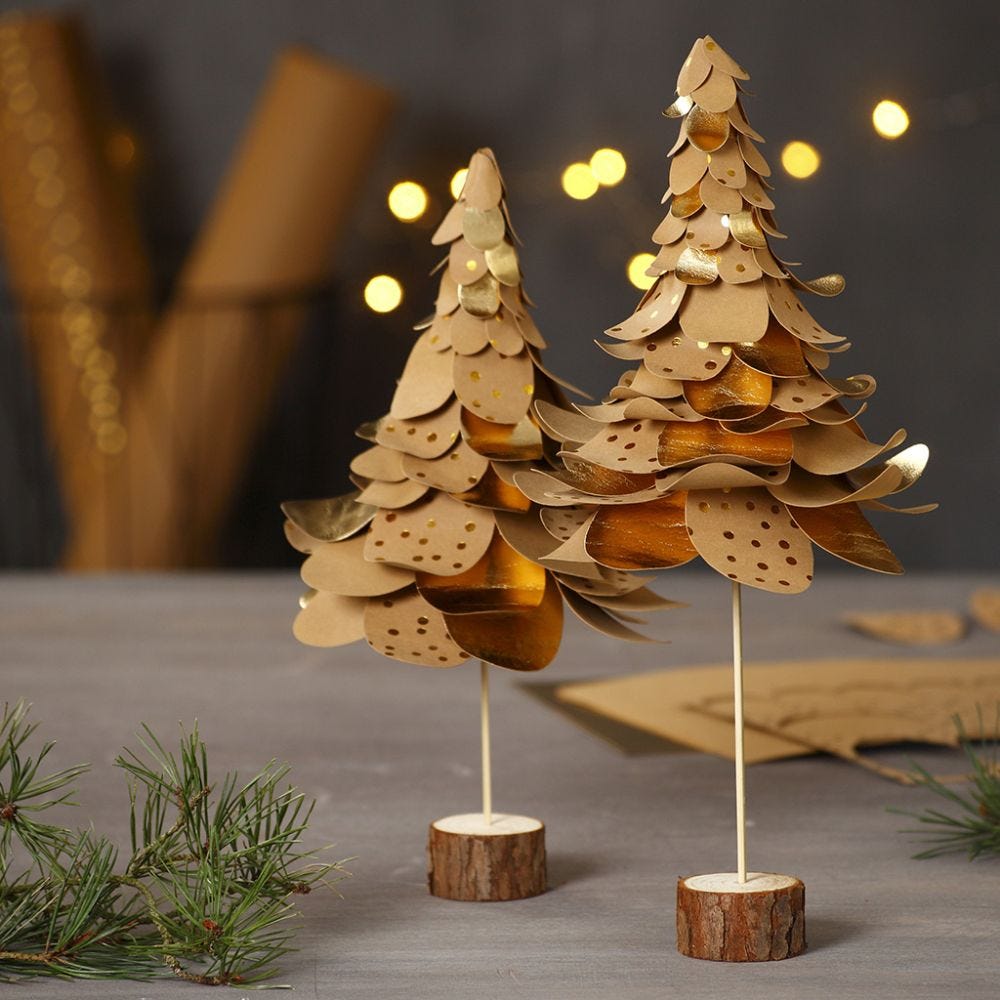 How to do it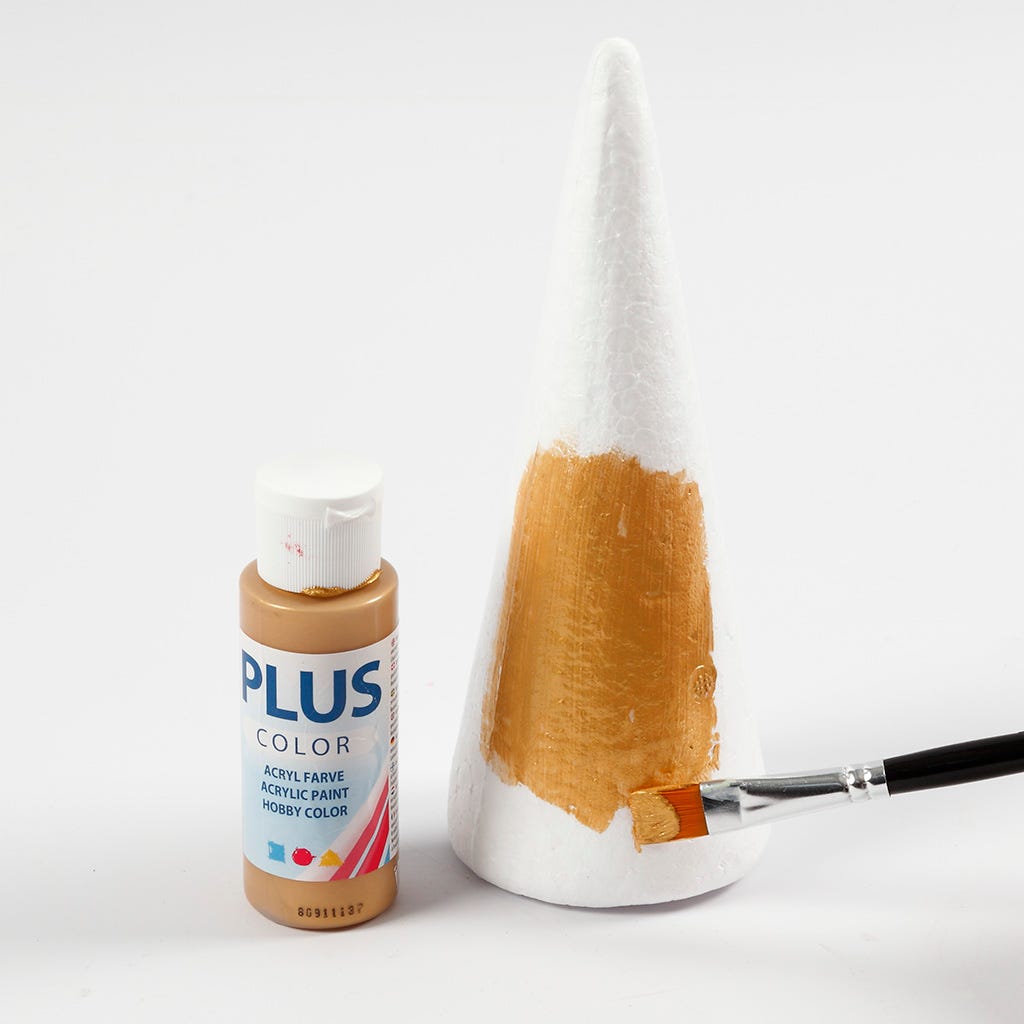 1
Paint the polystyrene cone with gold craft paint.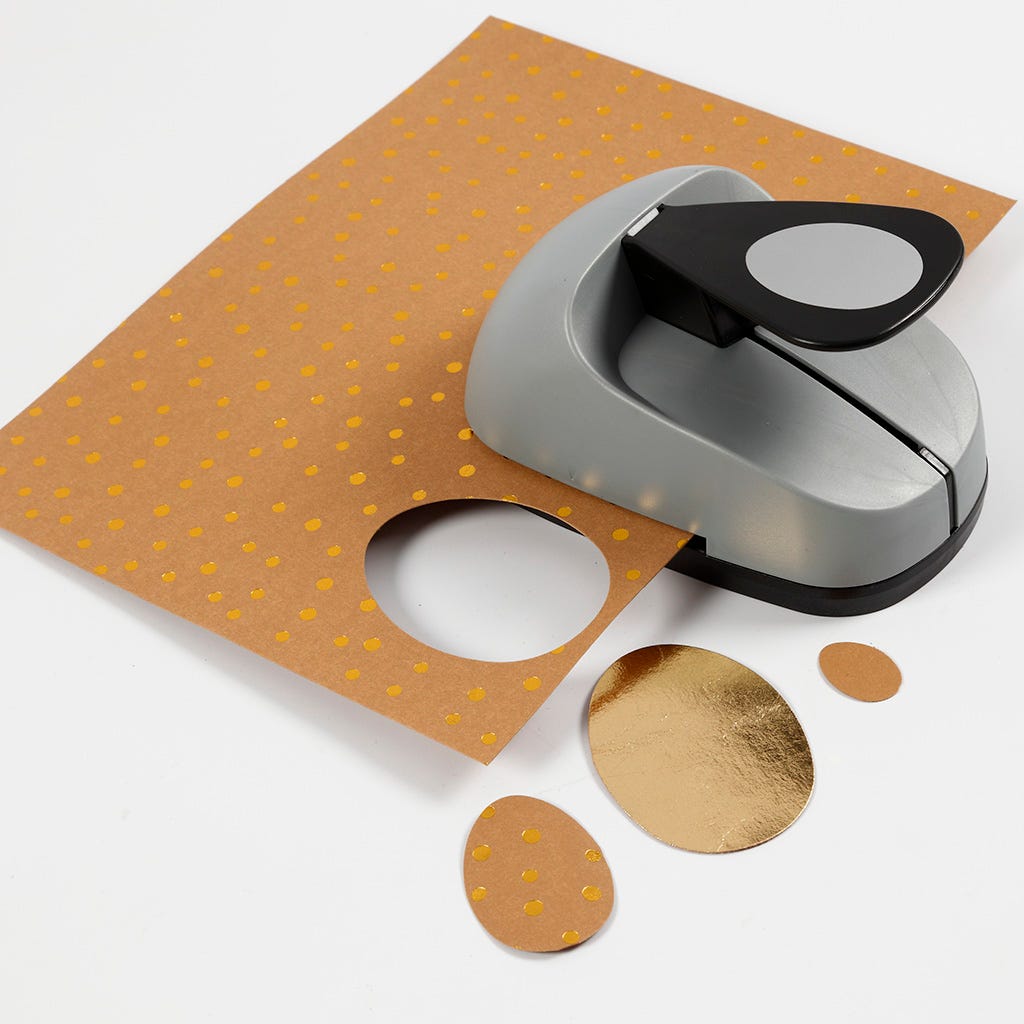 2
Punch out egg shapes from the faux leather paper in three different sizes. For one Christmas tree you will need 18 large, approx. 24 middle sized and approx. 24 small pieces.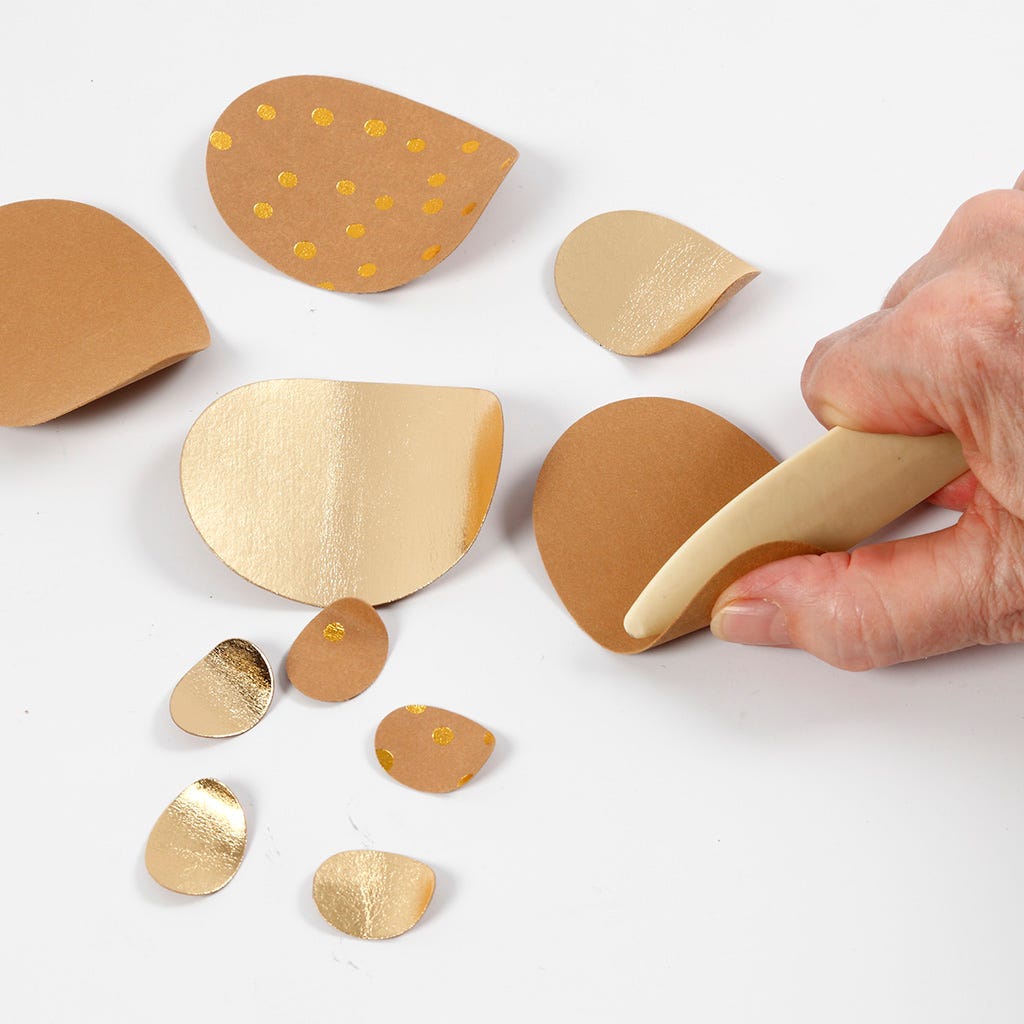 3
Curl the narrow end of each piece with a bone folder or similar.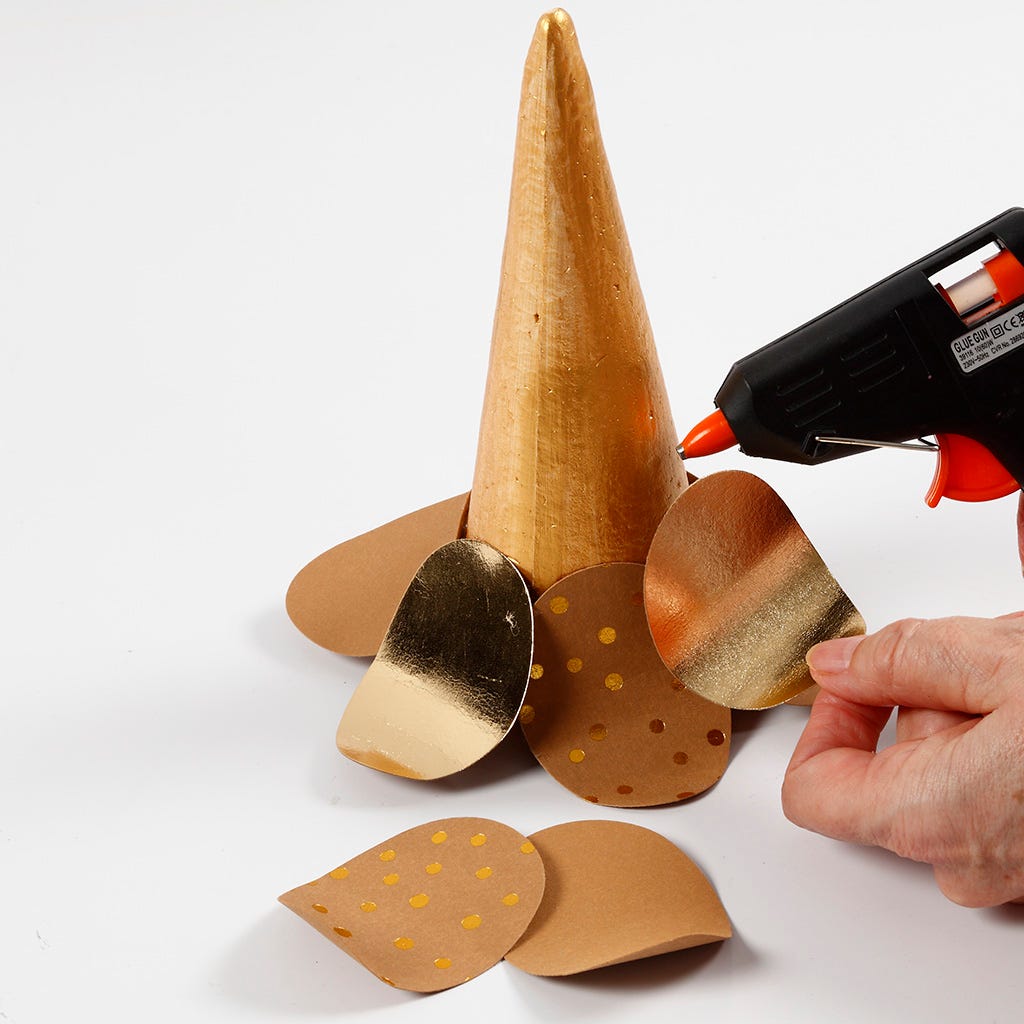 4
Begin by attaching three rows each with 6 large pieces of egg-shaped faux leather paper onto the cone using a glue gun. Now attach 4 rows each with 6 middle size pieces.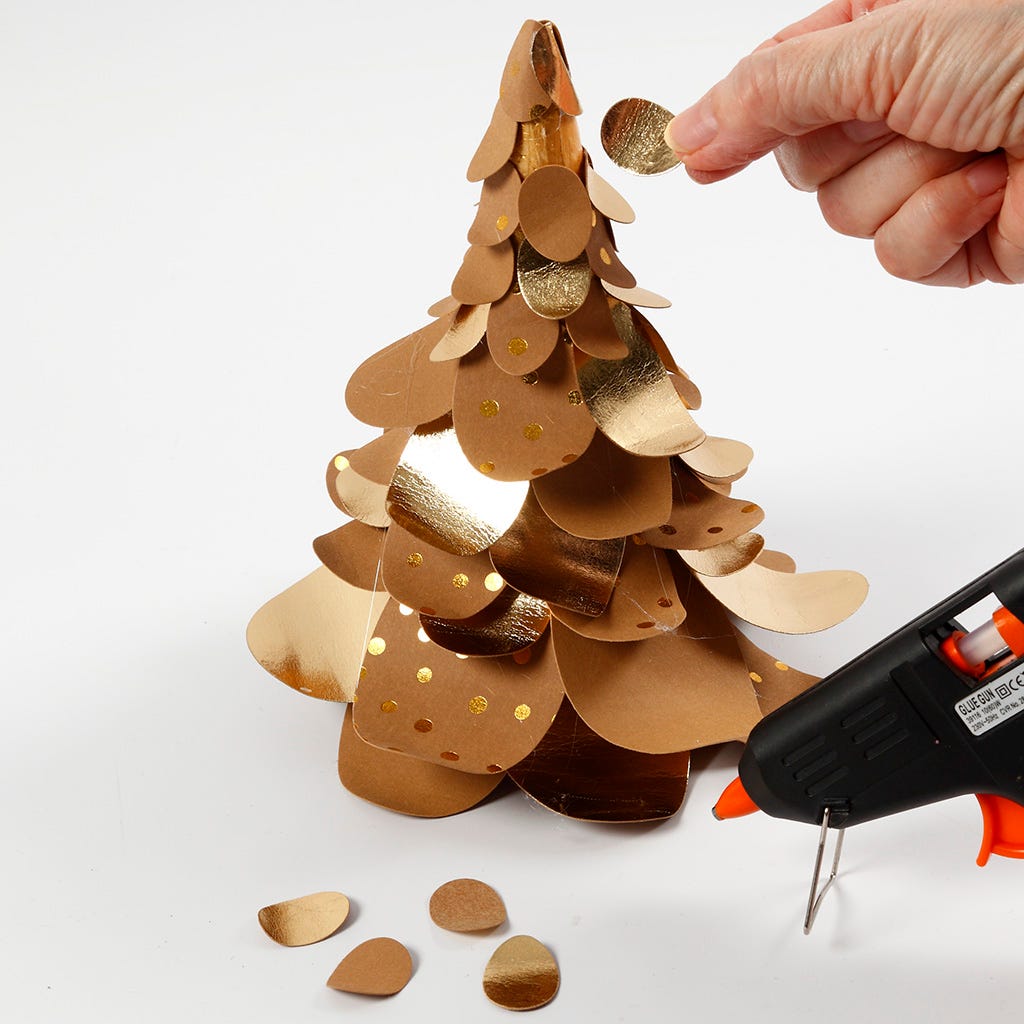 5
Finish by attaching the small pieces onto the top part of the cone.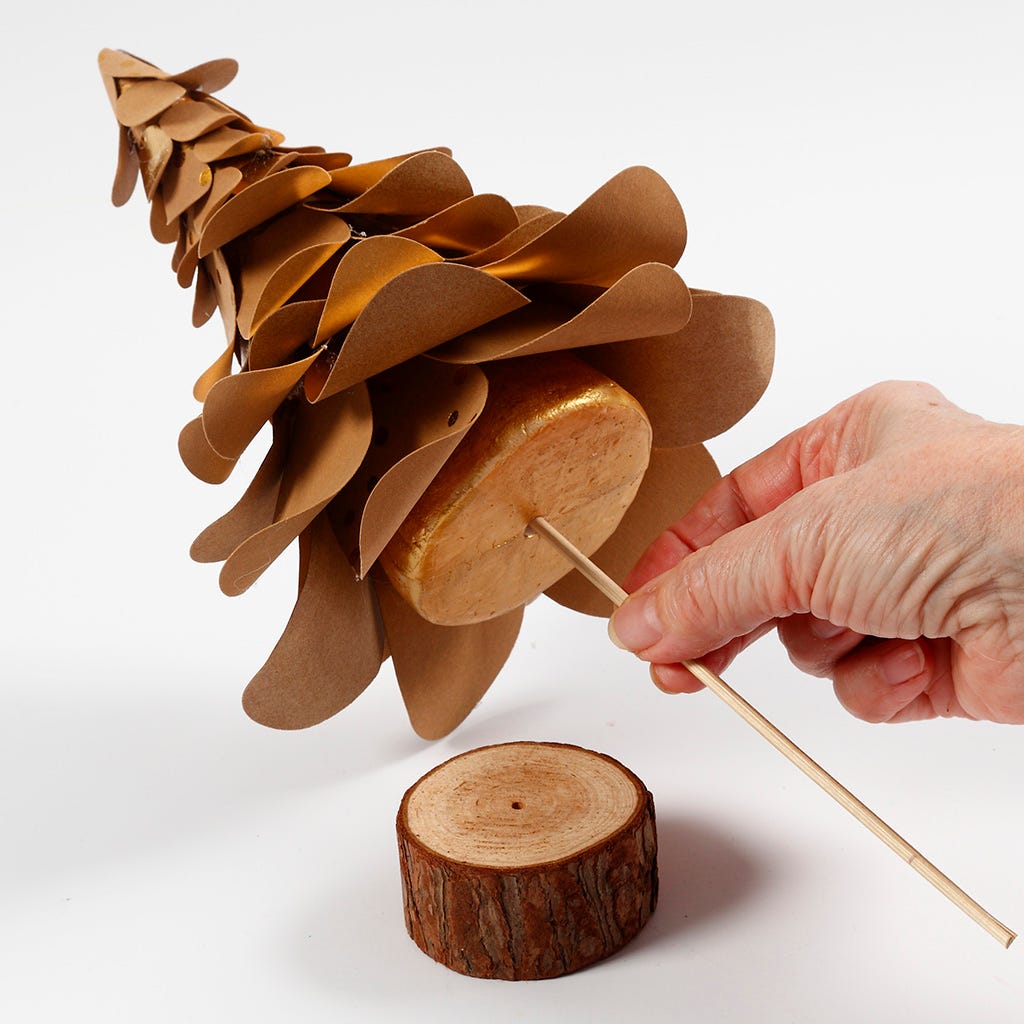 6
Push a wooden stick into the bottom of the cone and trim to your desired length. Insert the wooden stick into the hole on the wooden disc. You may apply glue to the hole on the wooden disc to ensure that the stick is secure.