Make lovely framed embroidery using the punch needle embroidery technique.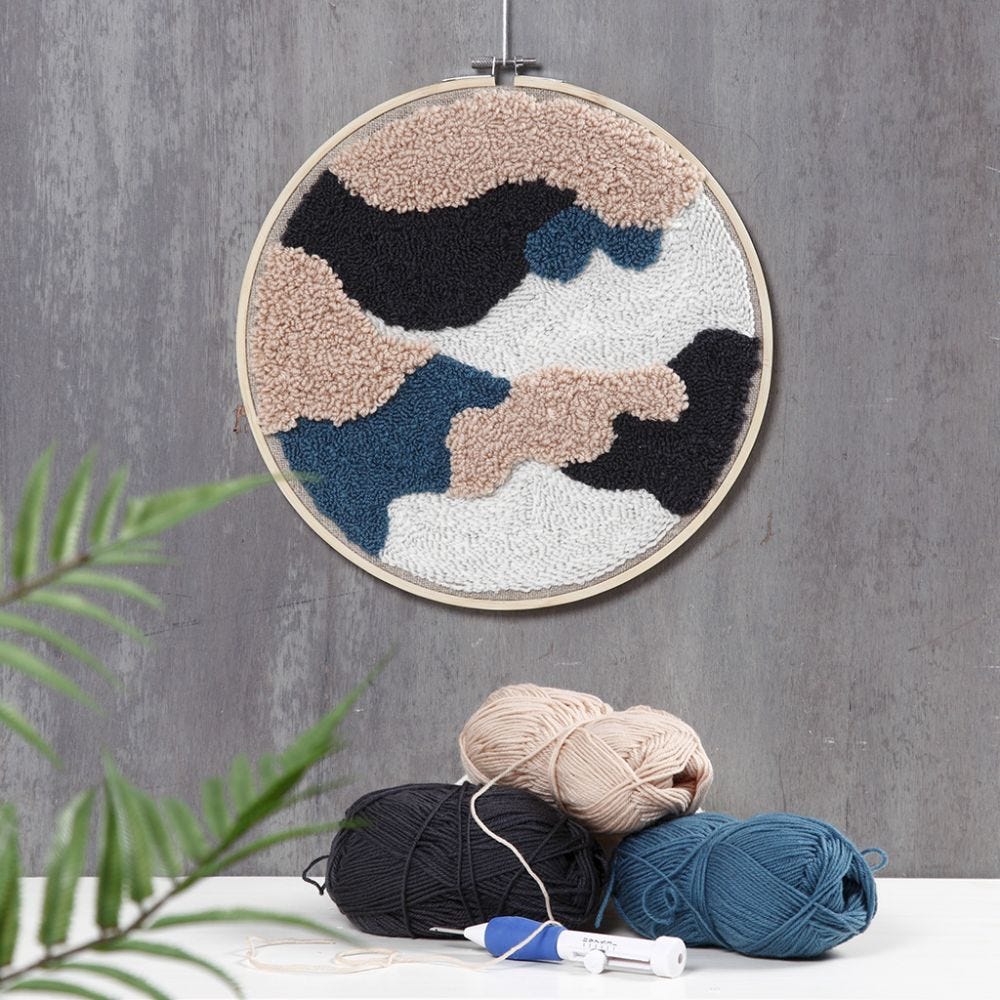 How to do it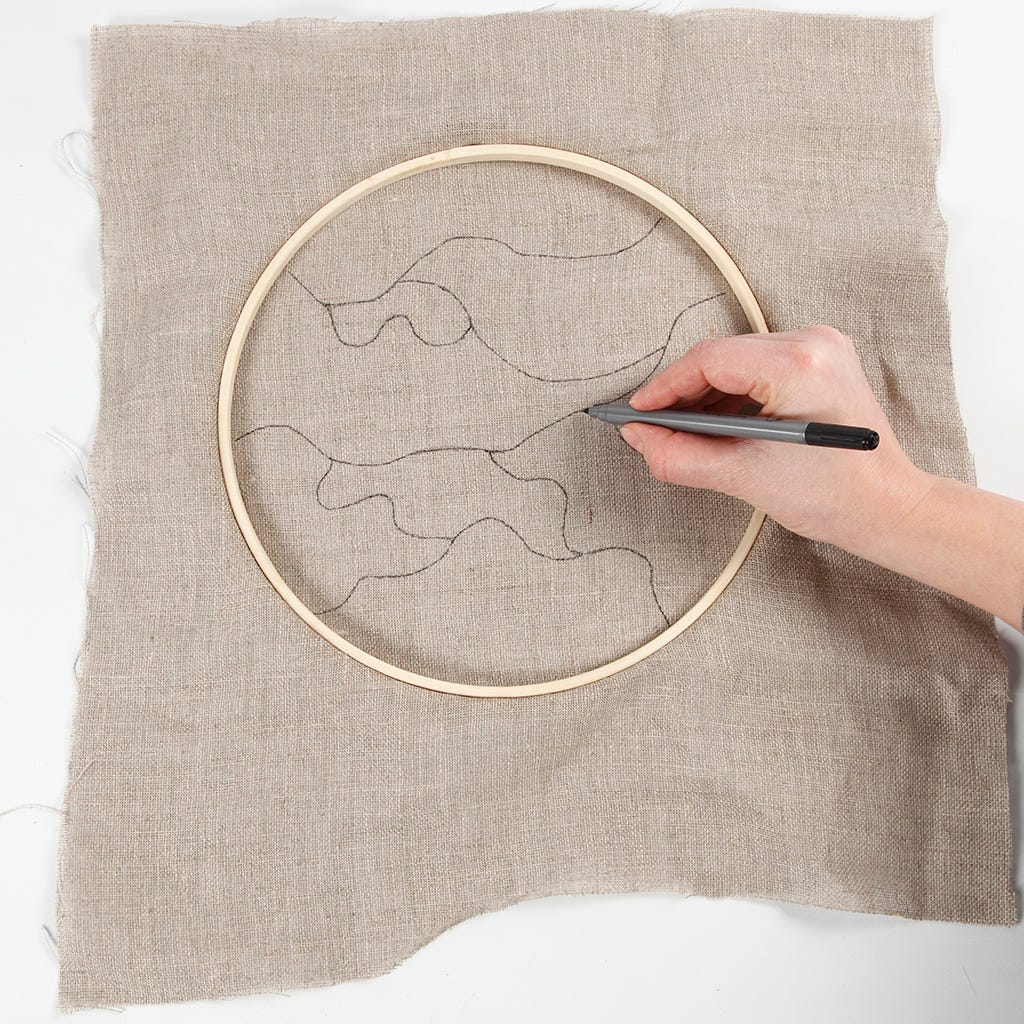 1
Fix a piece of linen in the embroidery hoop. Make sure it is tight. Draw your chosen design onto the back. Here we have made a slightly wavy design using a black marker.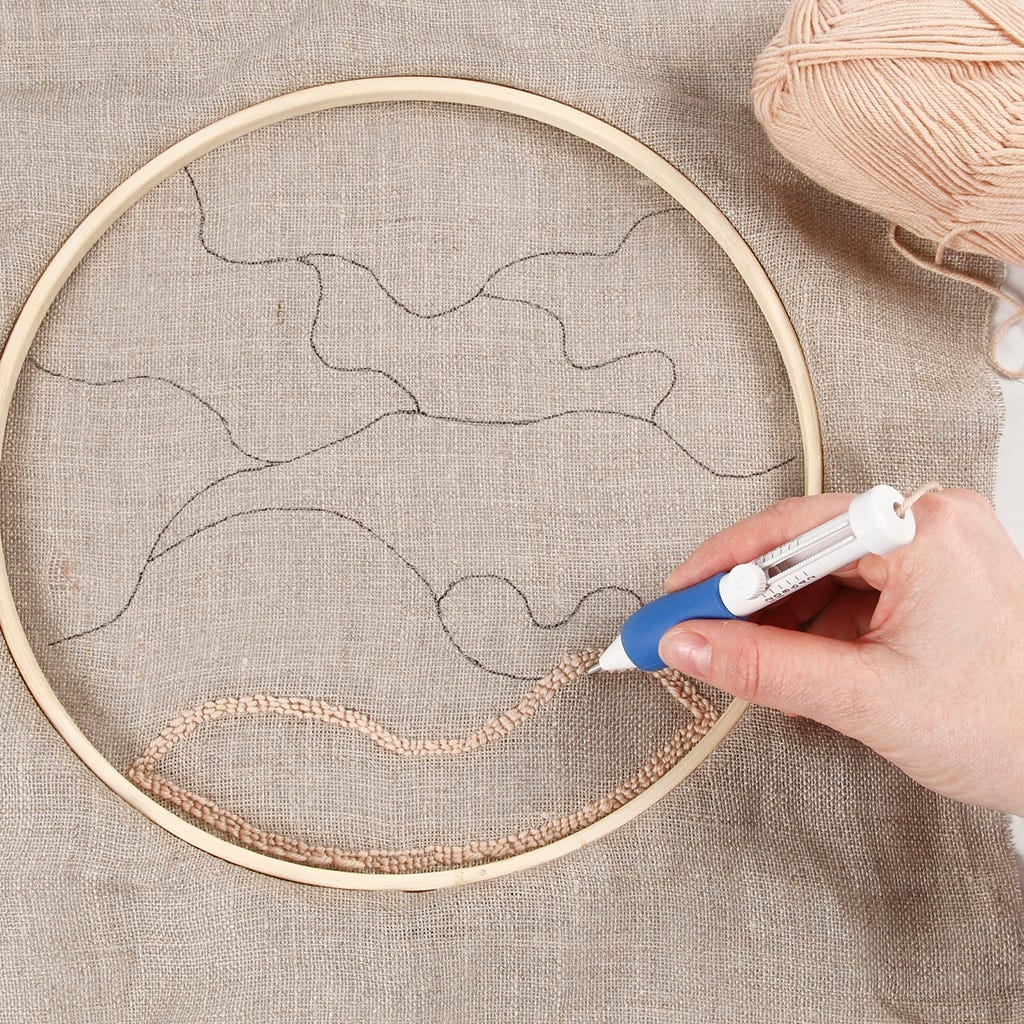 2
Thread the largest punch needle with beige baby yarn following the instructions on the packaging. Adjust the needle to a level 12 loop length setting (the longer the needle, the longer the loops). Punch the needle through the linen from the back of the hoop and fill in three areas of the design. Punch the needle almost all the way to the bottom each time and gently pull your needle back up. Move the needle along the surface of the linen a small distance and punch again. The needle head should always remain only a couple of mm from the linen (almost touching it). Start from the outside and work your way towards the middle.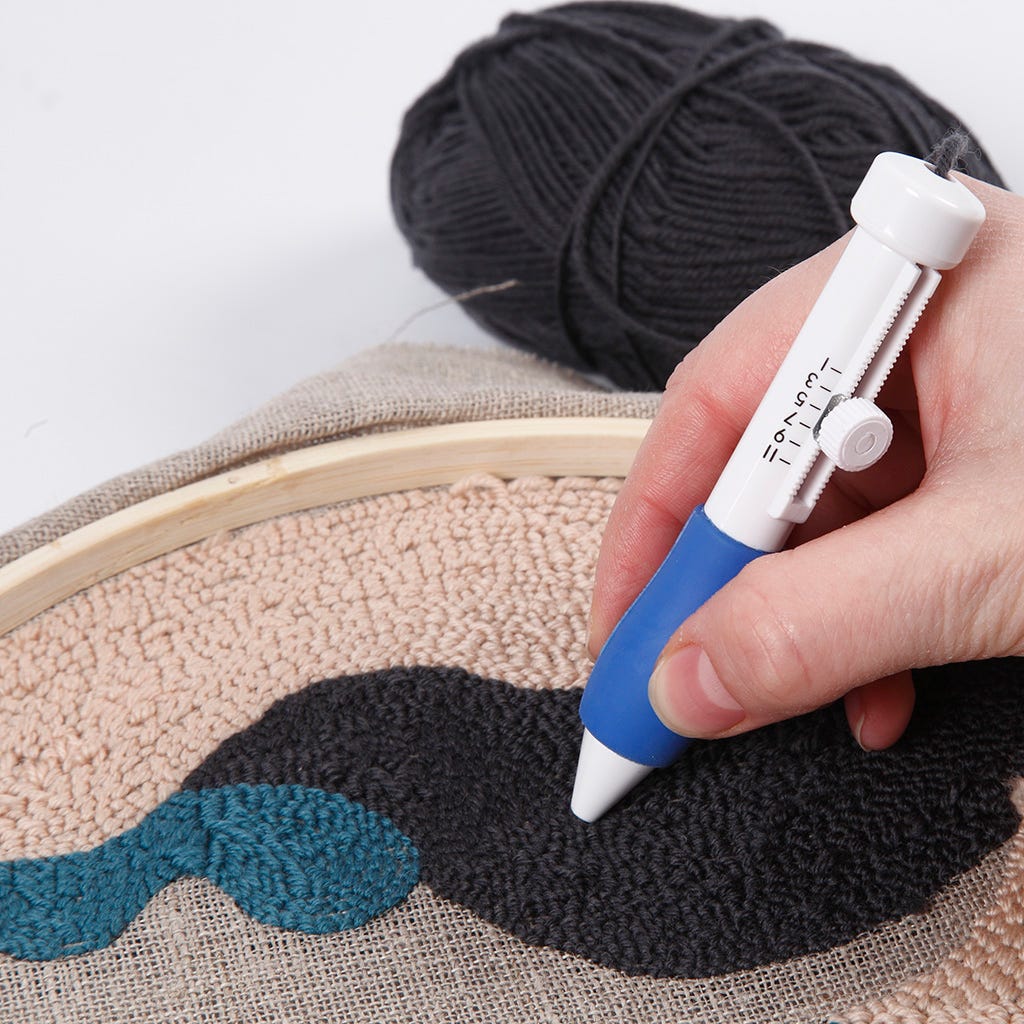 3
Change to the grey baby yarn and adjust the needle to a level 5 loop length setting. Fill two areas of the design with embroidery and continue in this manner with a new colour; petrol.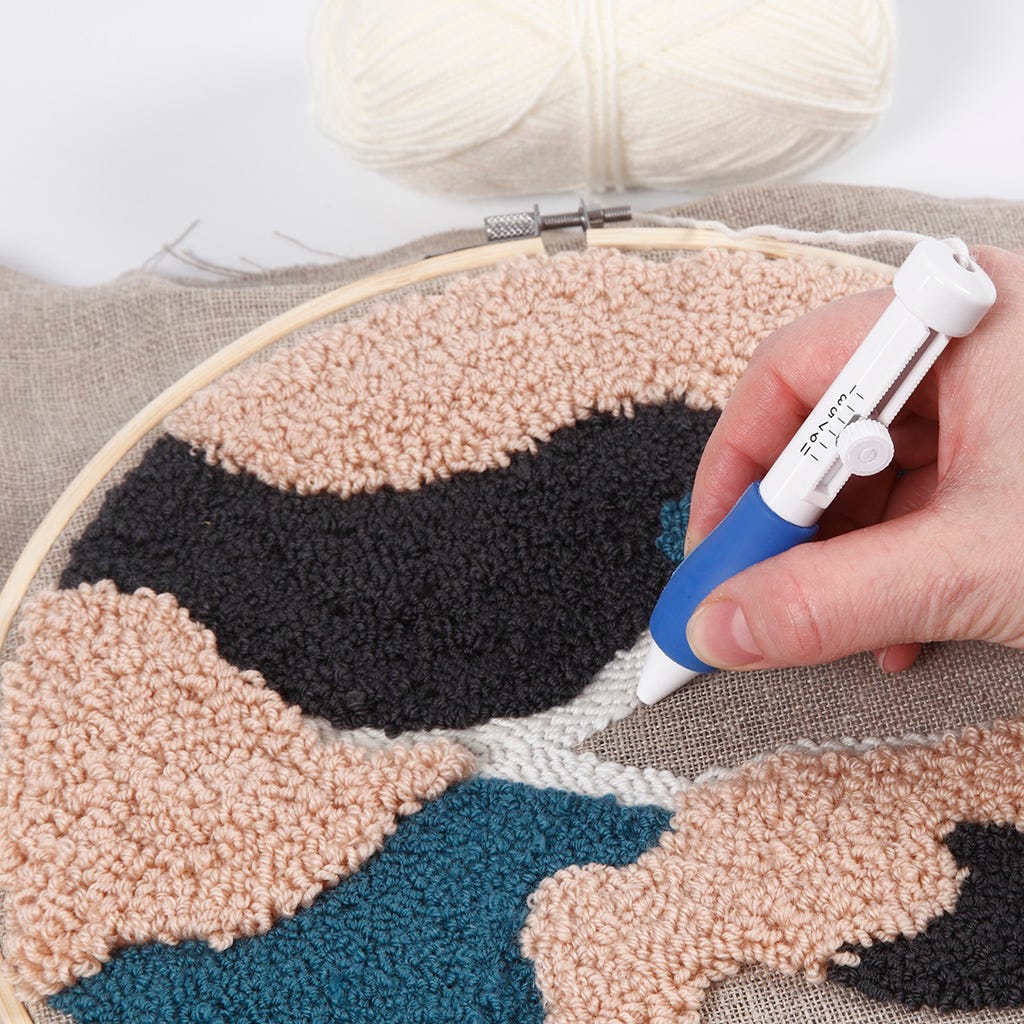 4
Turn the hoop over and change to off-white baby yarn. Now embroider the remaining areas of the design from the front of the hoop – with the needle still at a 5 loop length setting.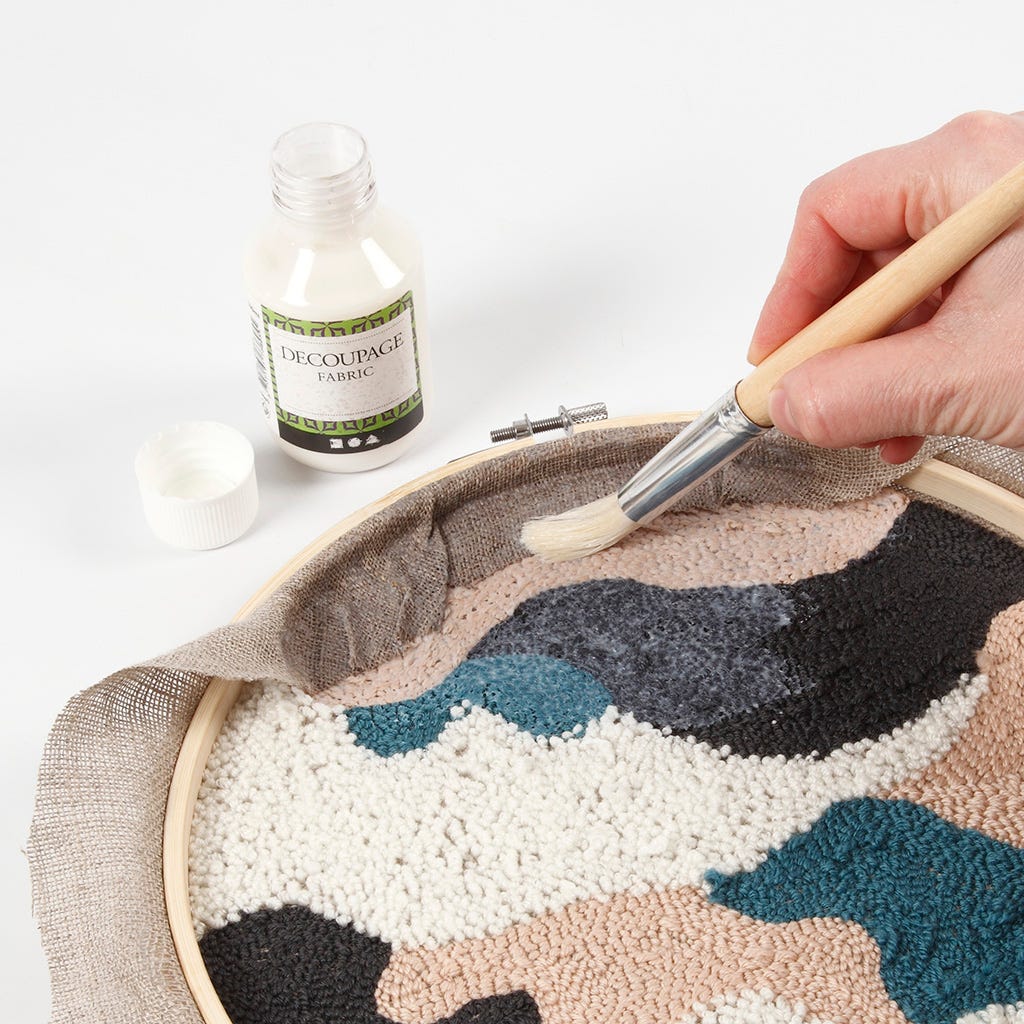 5
Trim the edge of the linen fabric, leaving a 4 cm edge outside the hoop. Apply decoupage lacquer all over the linen on the back of the hoop and finish by gluing the edge of the linen to the hoop.
I'm shopping as
b2c incl. tax
b2b excl. tax
b2g excl. tax
Go back
I'm shopping as
Continue as guest
Copyright © 2013-present Magento, Inc. All rights reserved.