A Christmas Stocking decorated as a Snowman and a Polar Bear
Decorate a Christmas stocking as a snowman or a polar bear with felt which is cut out using templates. Add a name on the scarf using rub-on letter stickers or add numbers and use it as an advent calendar.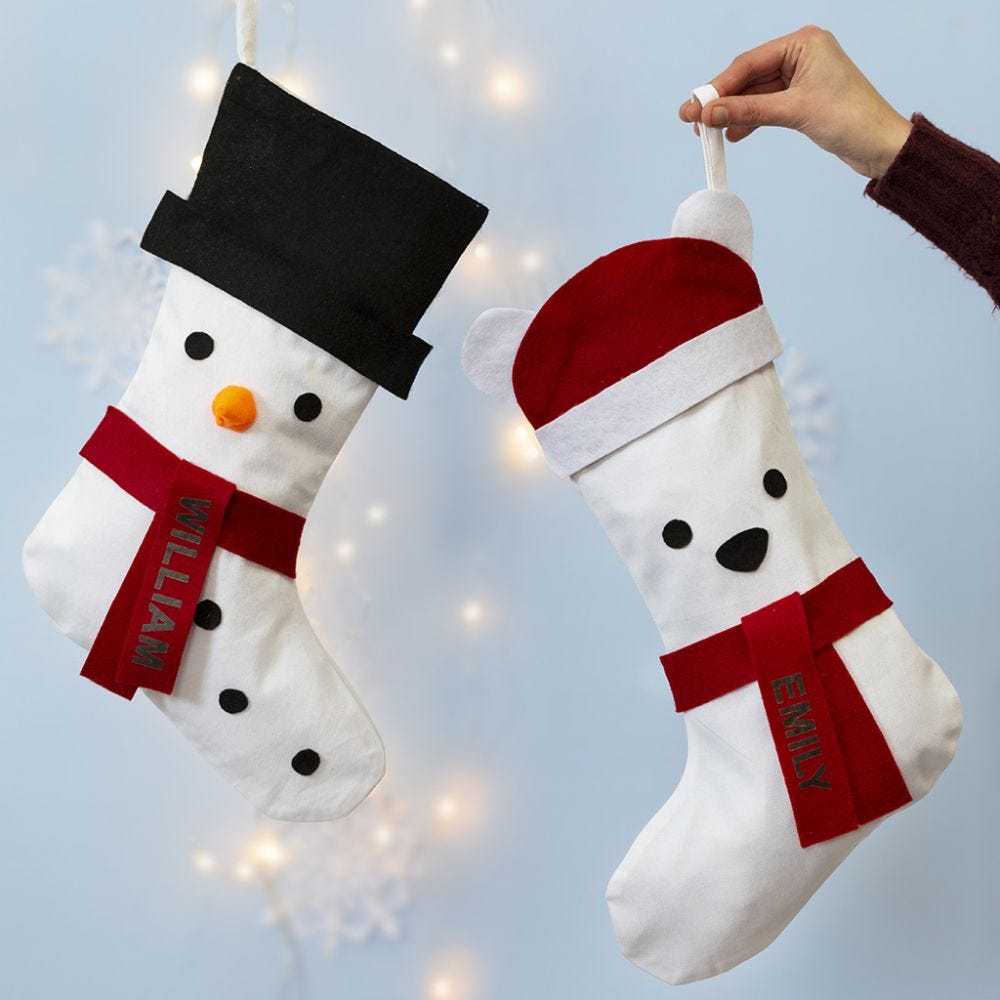 How to do it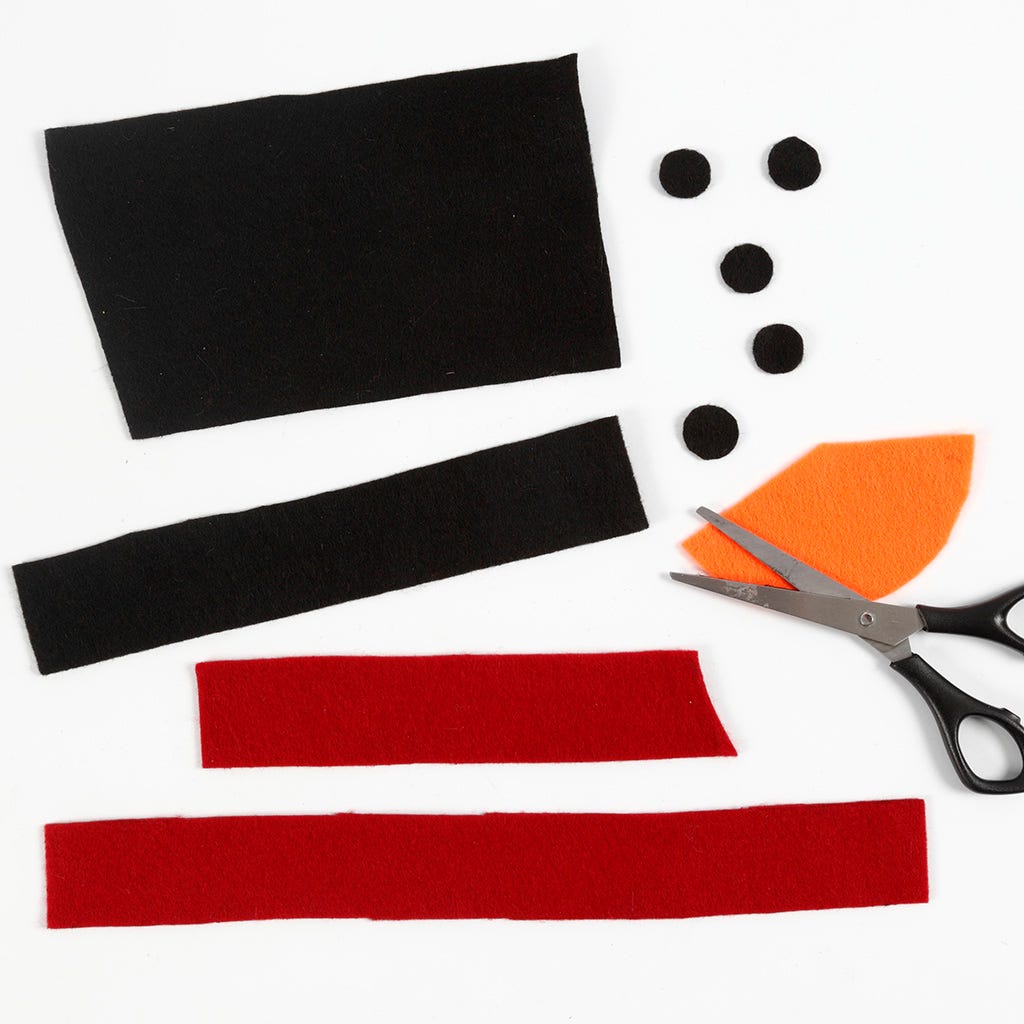 1
Print the template which is available as a PDF file for this idea and cut the parts for the snowman from felt using the templates.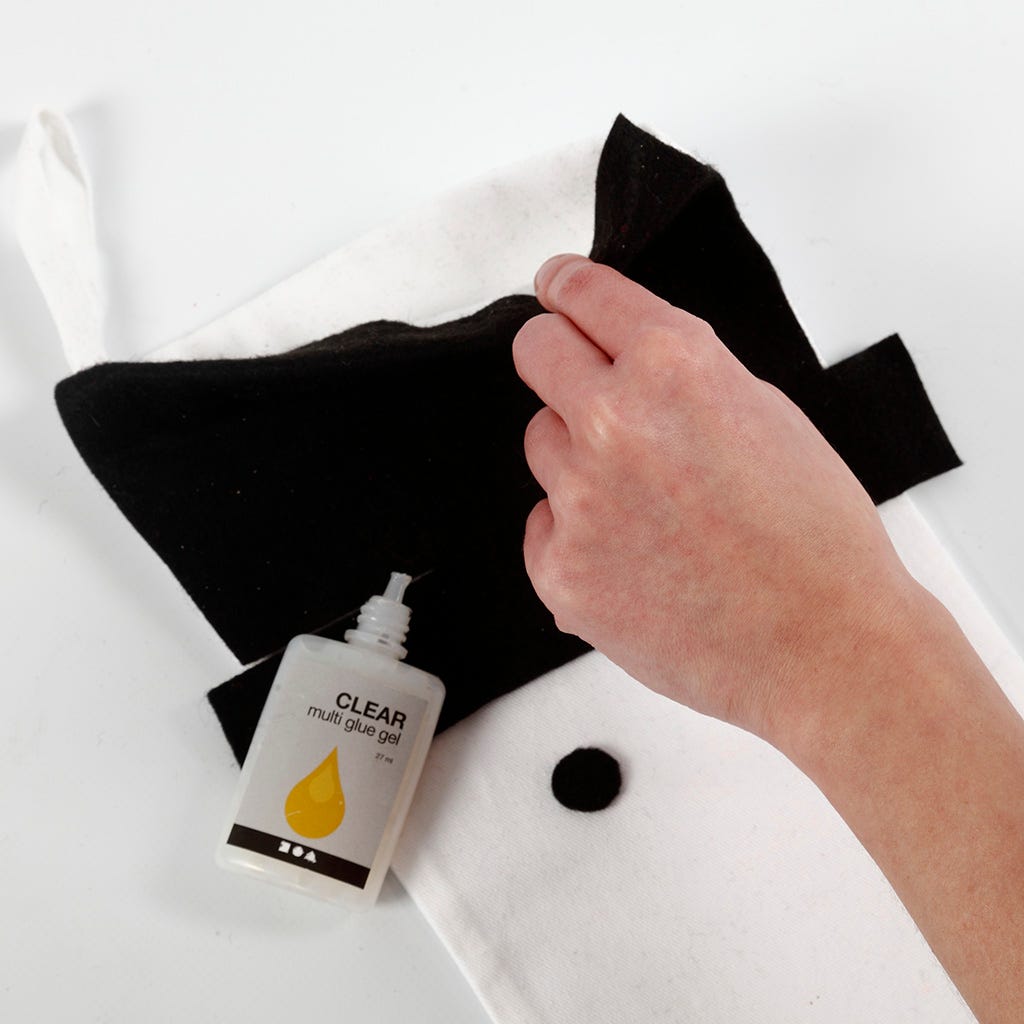 2
Glue the hat and the eyes onto the Christmas stocking. Fold the hat over the edge of the stocking.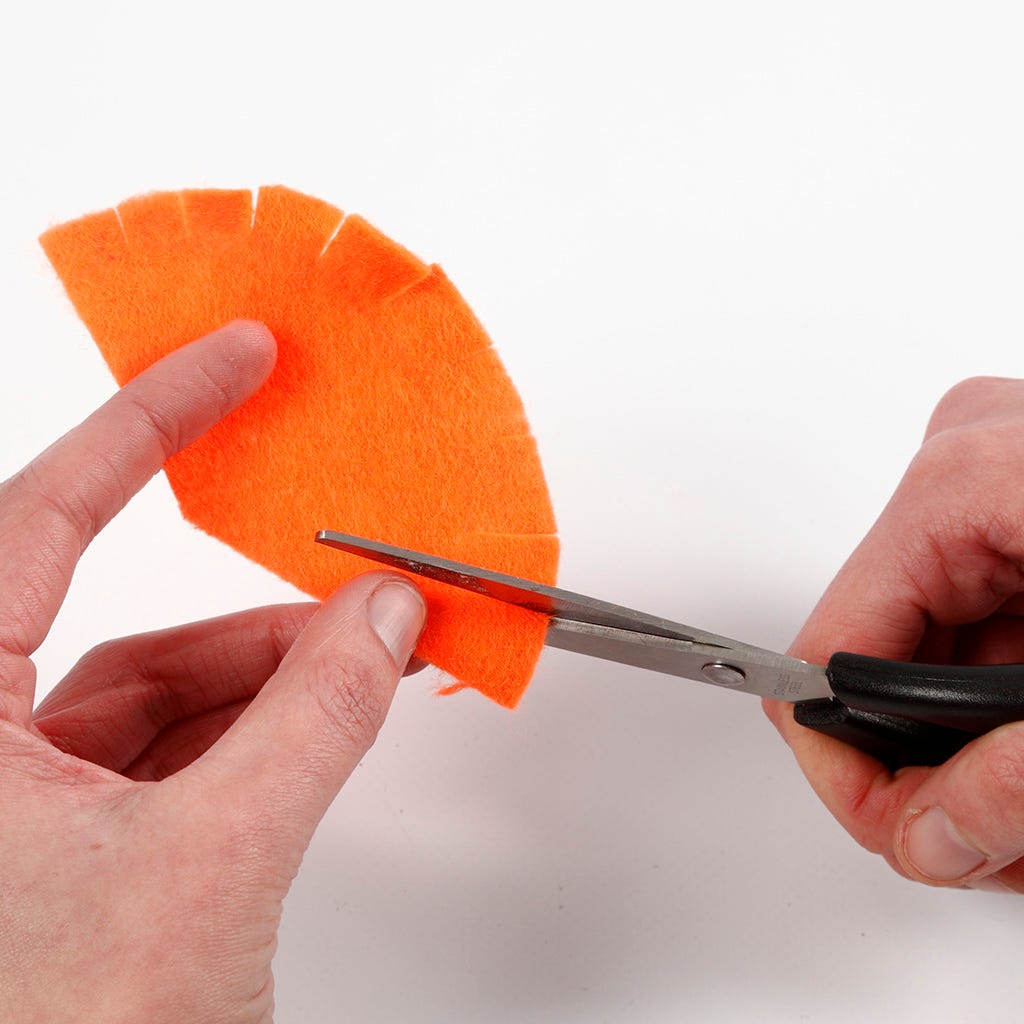 3
Cut notches along the edge of the nose following the line on the template.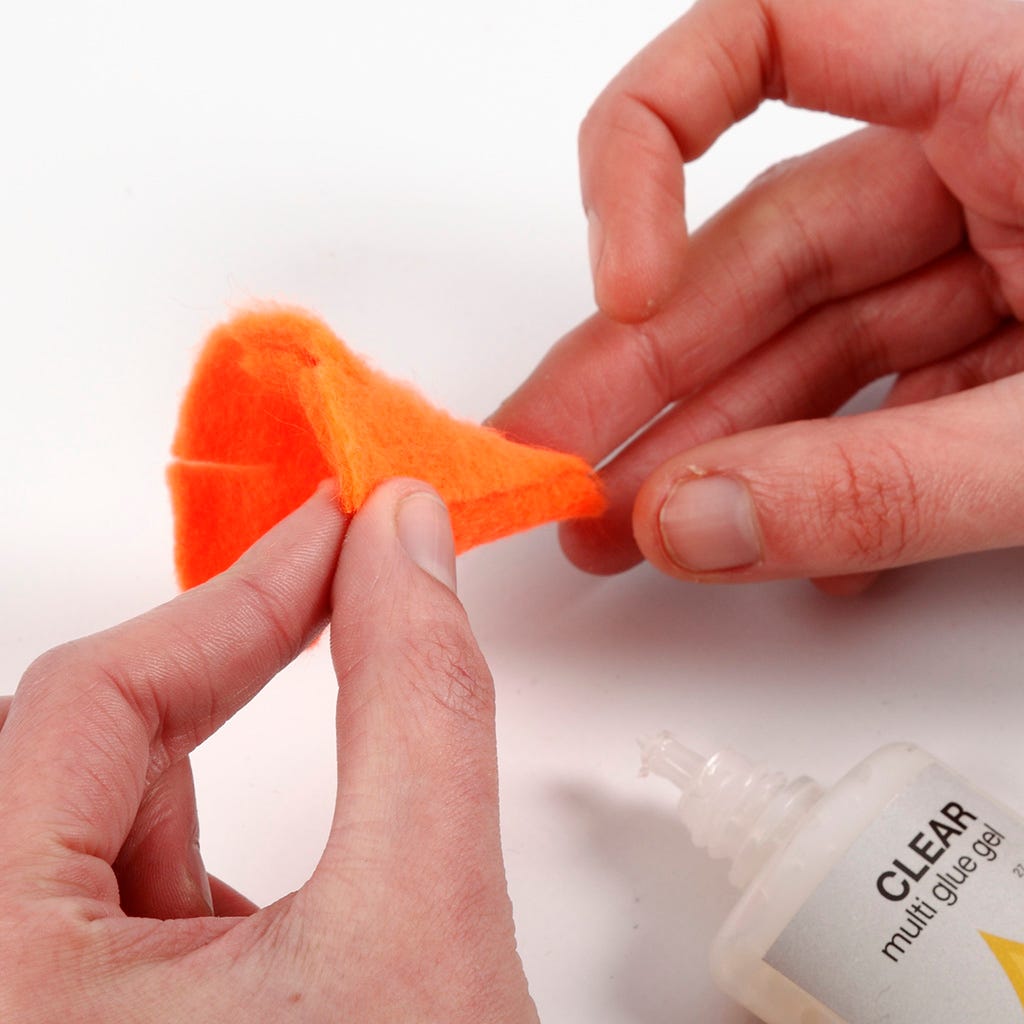 4
Roll the nose into a cone shape and glue the sides together.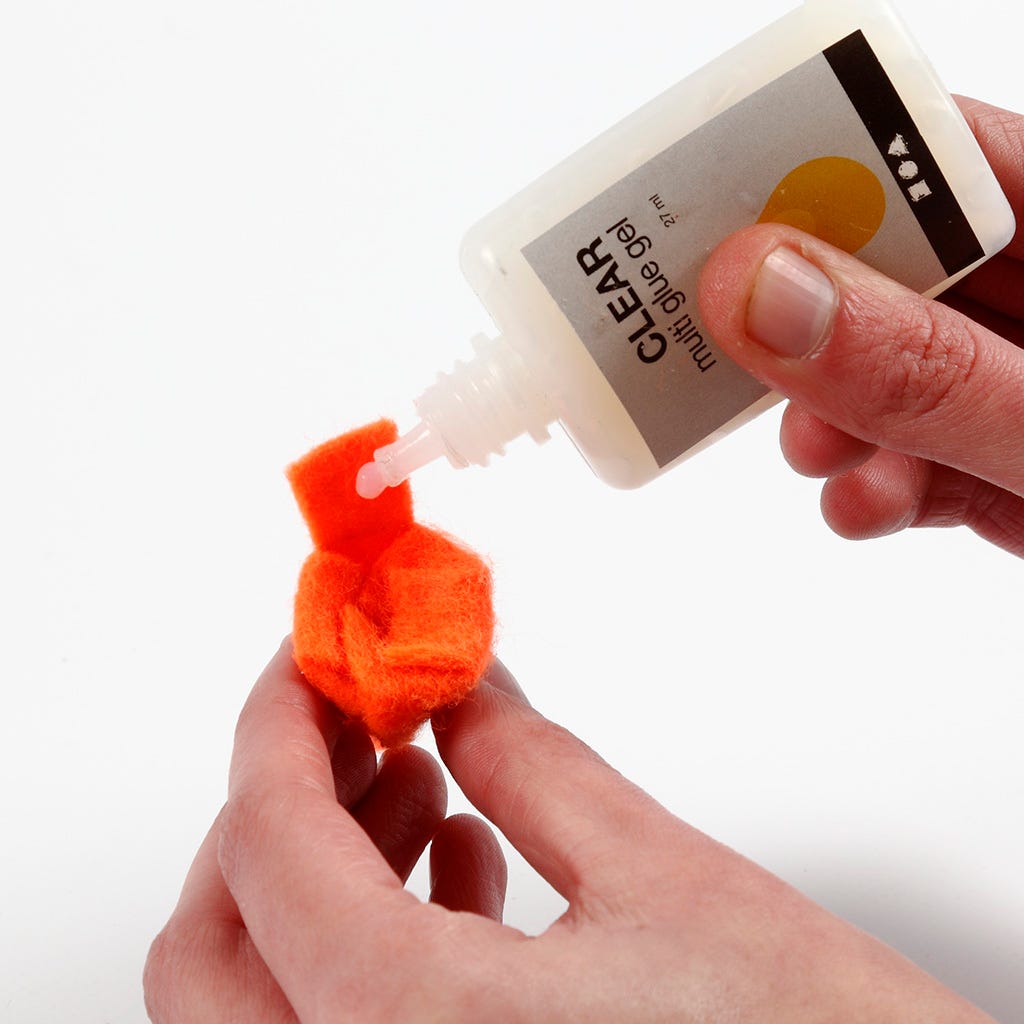 5
Fold the tabs towards the middle and glue them together.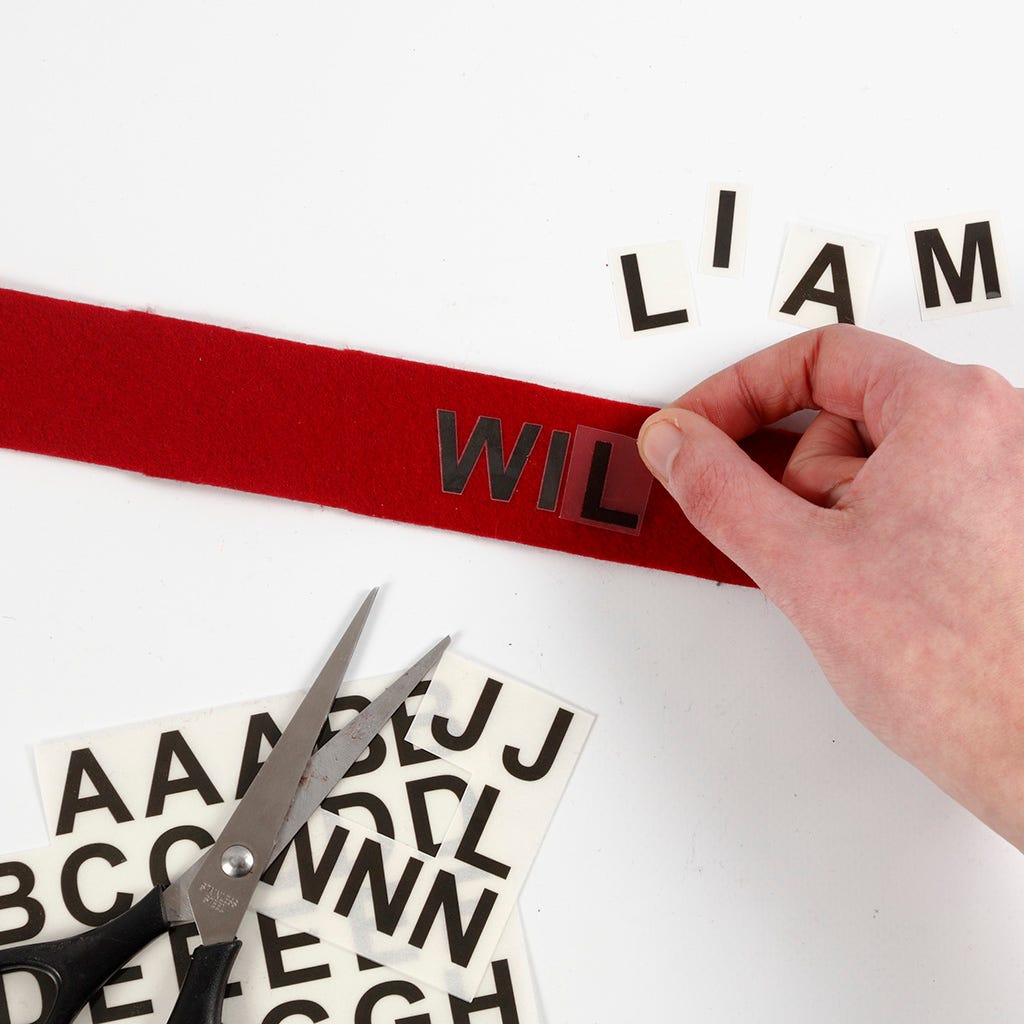 6
Cut your chosen letters away from the rub-on sticker sheets. Remove the protective paper from the back and place your chosen letters on the scarf.
7
Rub the rub-on letters onto the scarf with the supplied wooden stick. Carefully remove the protective top foil layer.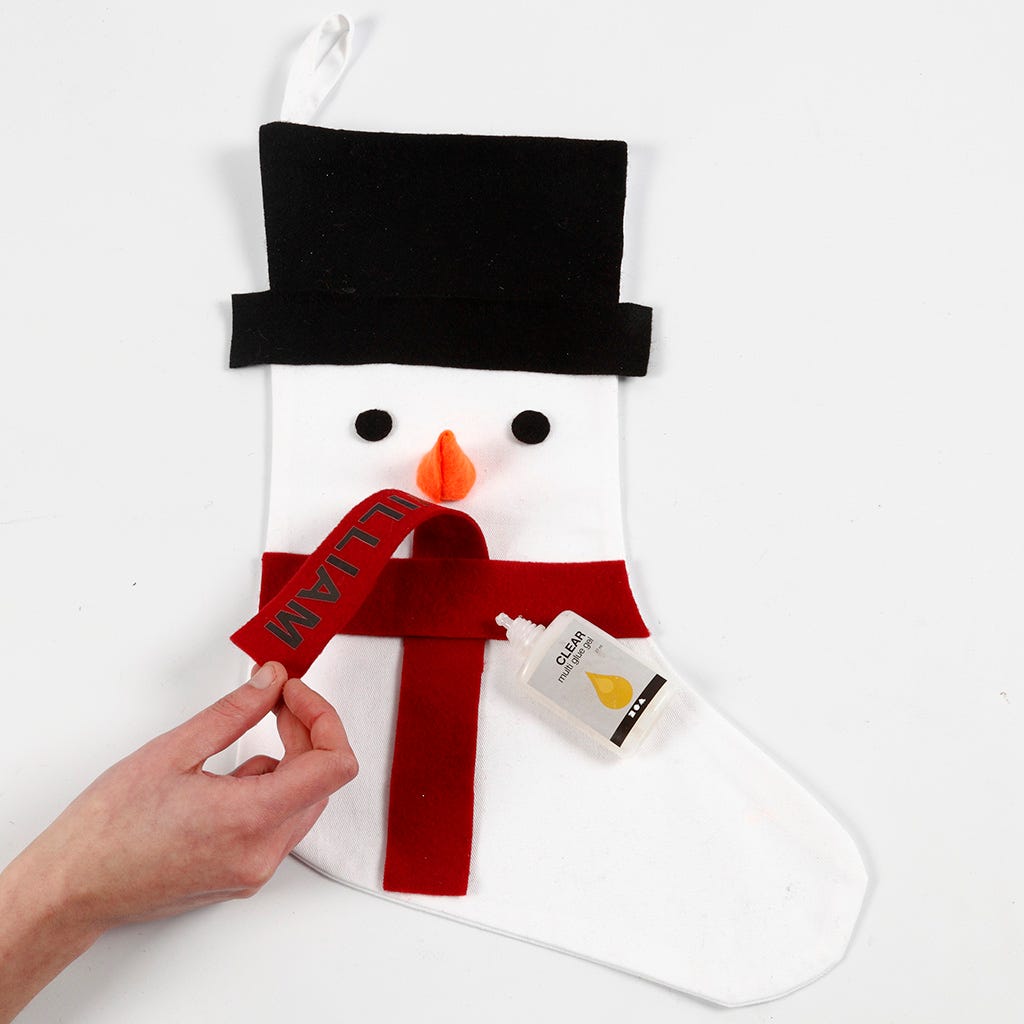 8
Glue the nose and the scarf onto the snowman.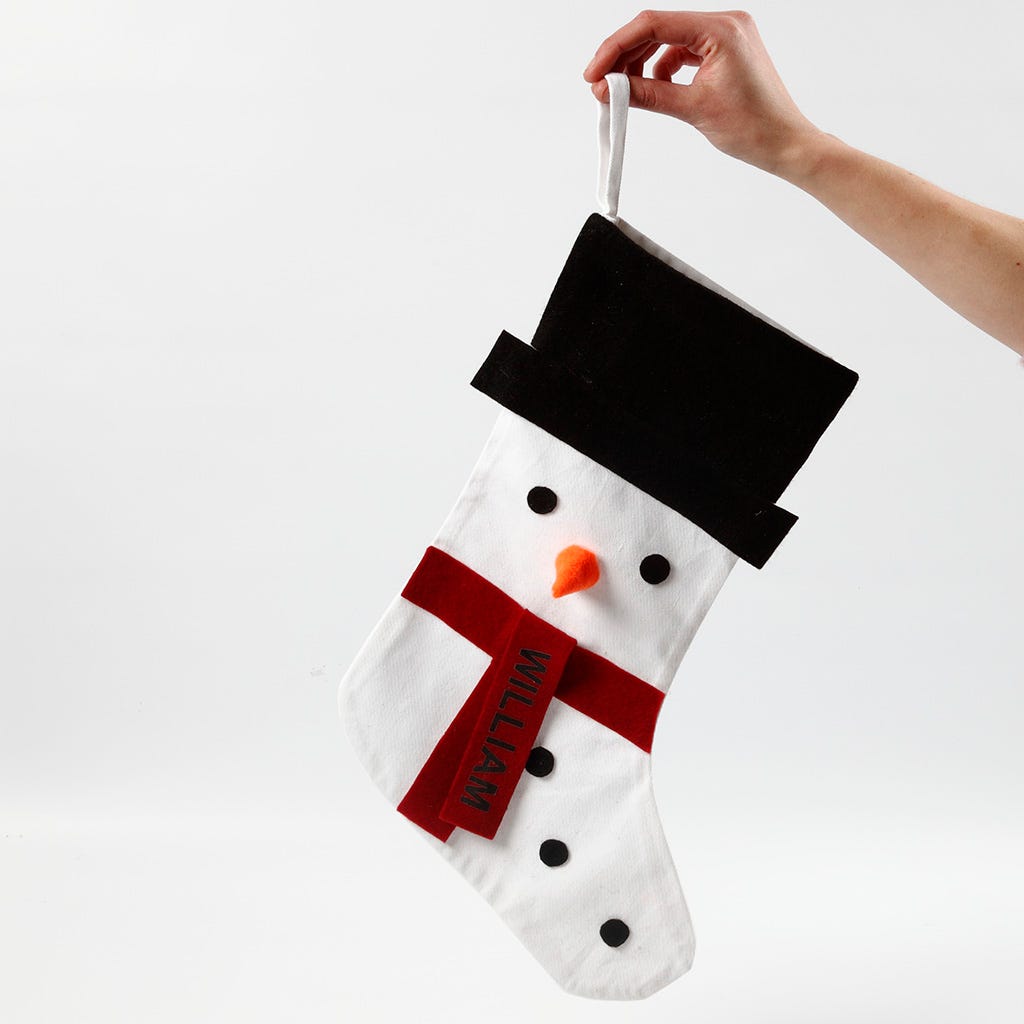 9
The finished snowman Christmas stocking.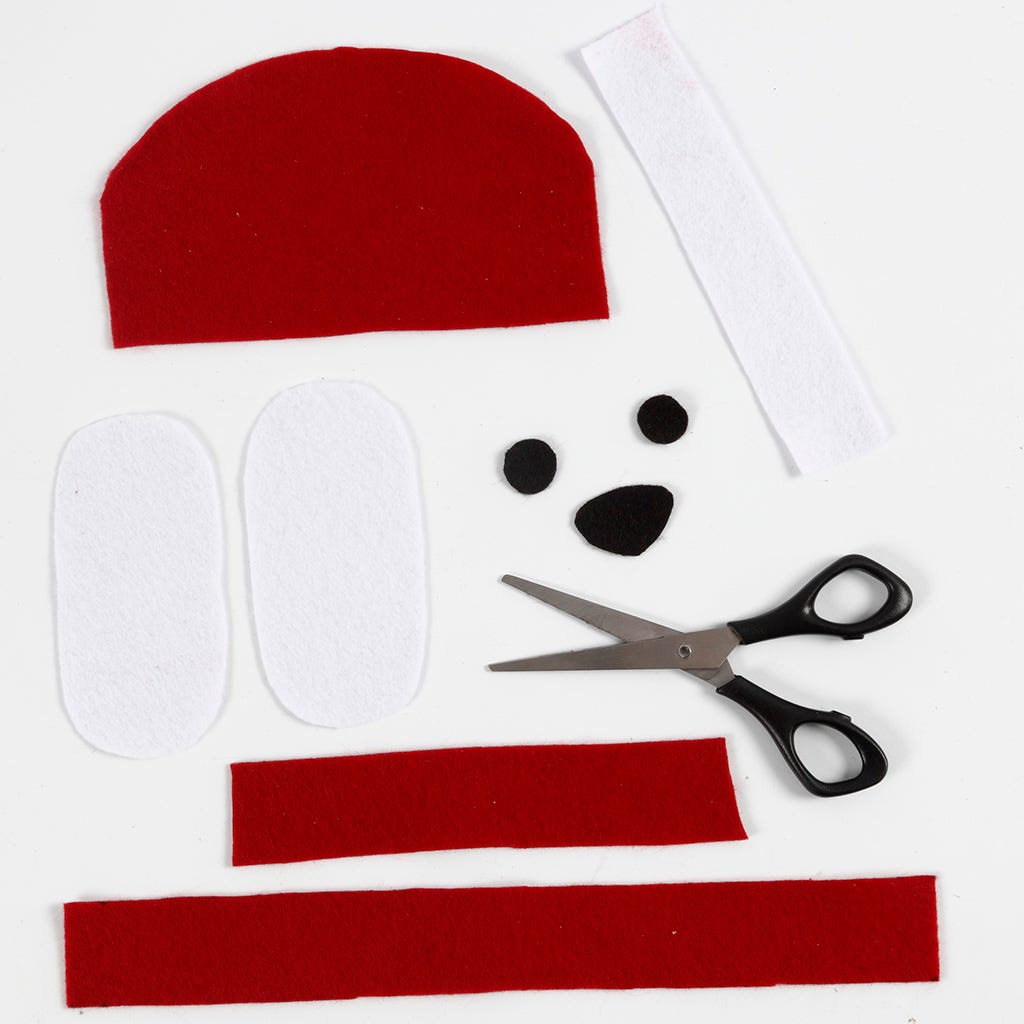 10
Cut out the felt parts for the polar bear using the template.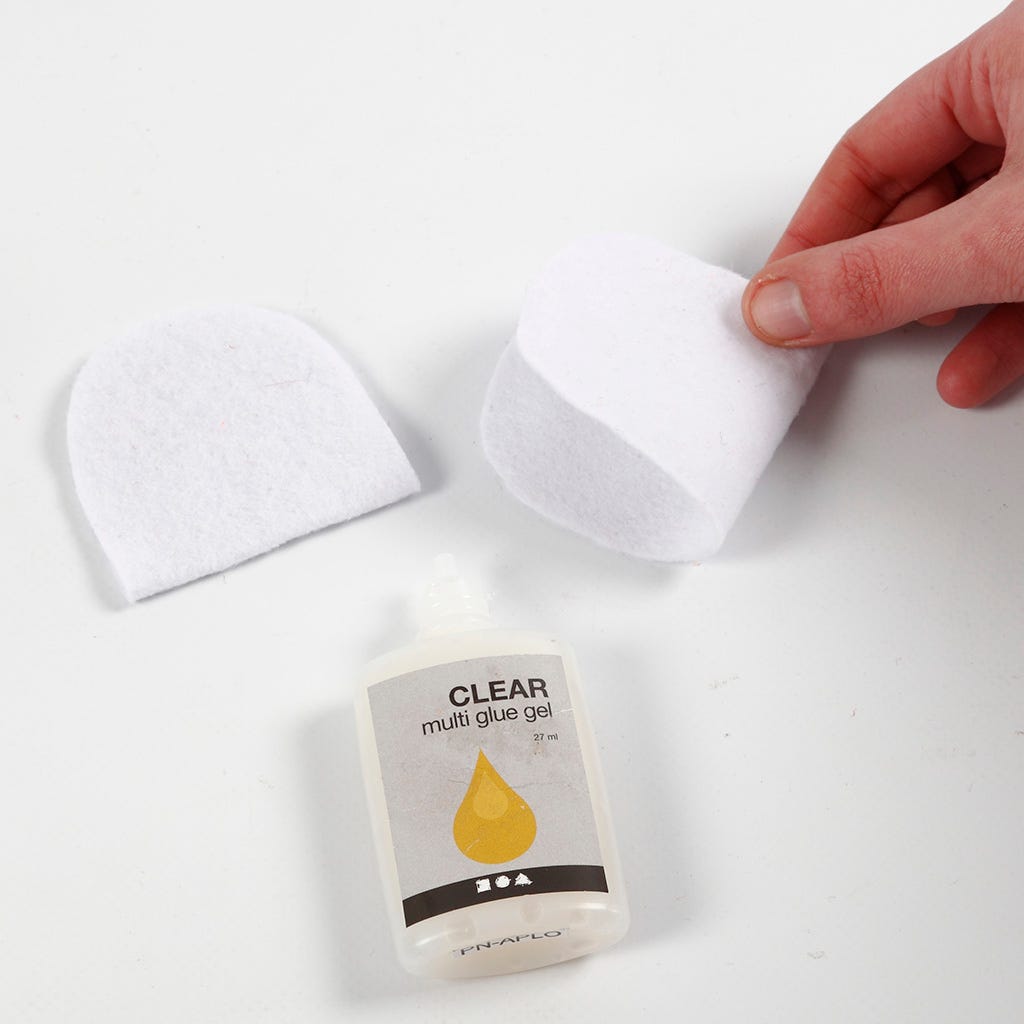 11
Fold and glue the ears together so that they are doubled over.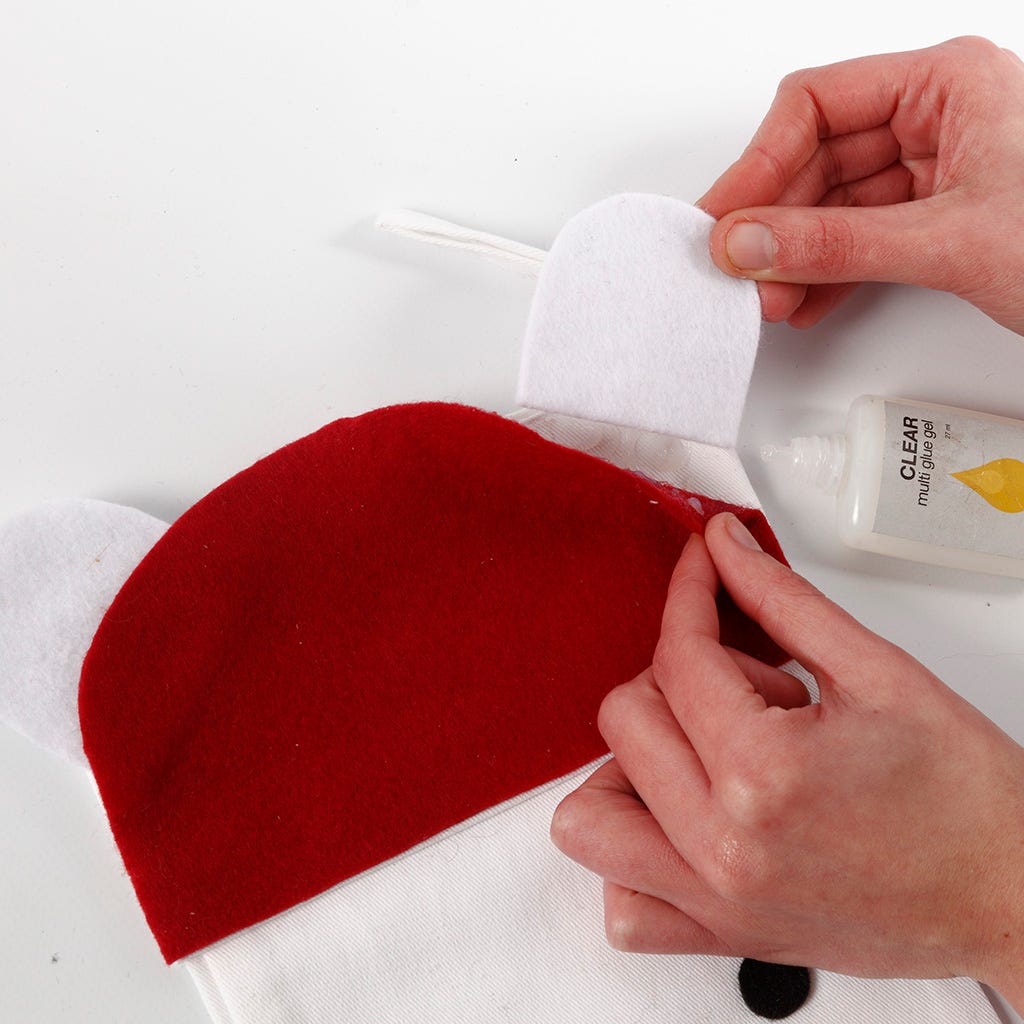 12
Glue the ears onto the underneath of the hat at an angle. Glue the hat, the eyes and the nose onto the Christmas stocking.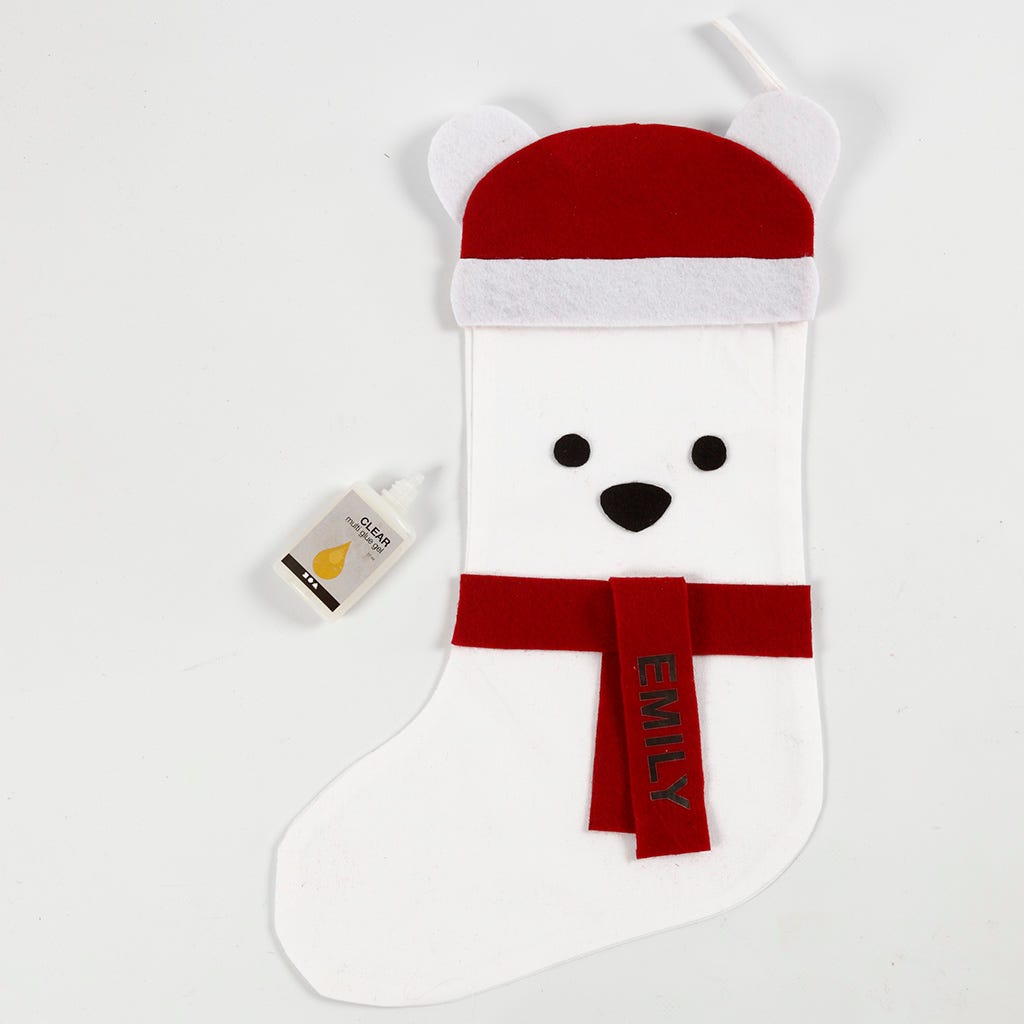 13
Rub rub-on letters onto the scarf (follow steps 6 and 7) and glue on the scarf (see step 8).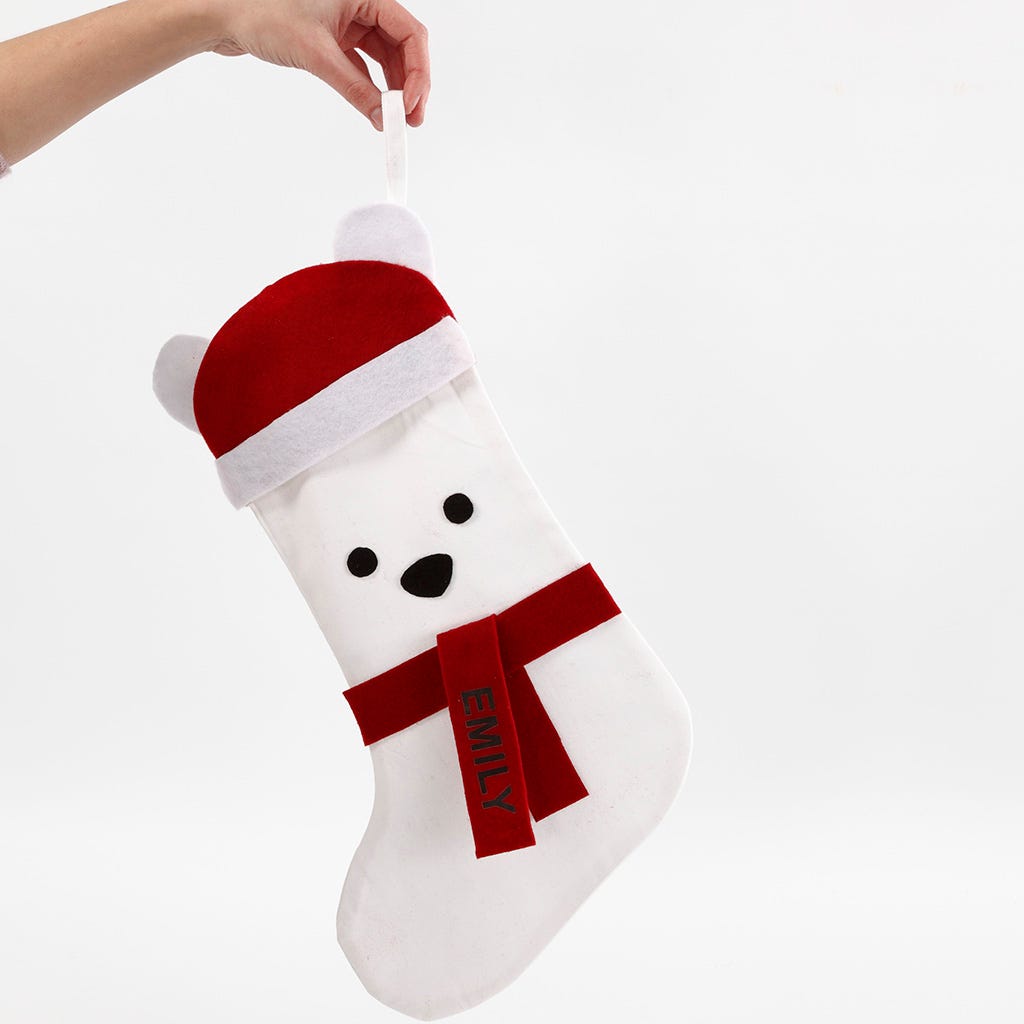 14
The finished polar bear Christmas stocking.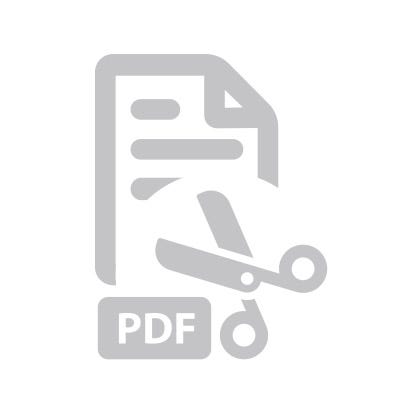 Attached file:
Download
I'm shopping as
b2c incl. tax
b2b excl. tax
b2g excl. tax
Go back
I'm shopping as
Continue as guest
Copyright © 2013-present Magento, Inc. All rights reserved.