Papier-mâché Boxes decorated like Drums with Faux Leather Paper, Plastic Rings and natural Twine
These papier-mâché drum boxes are decorated with faux leather paper and natural twine attached with plastic rings.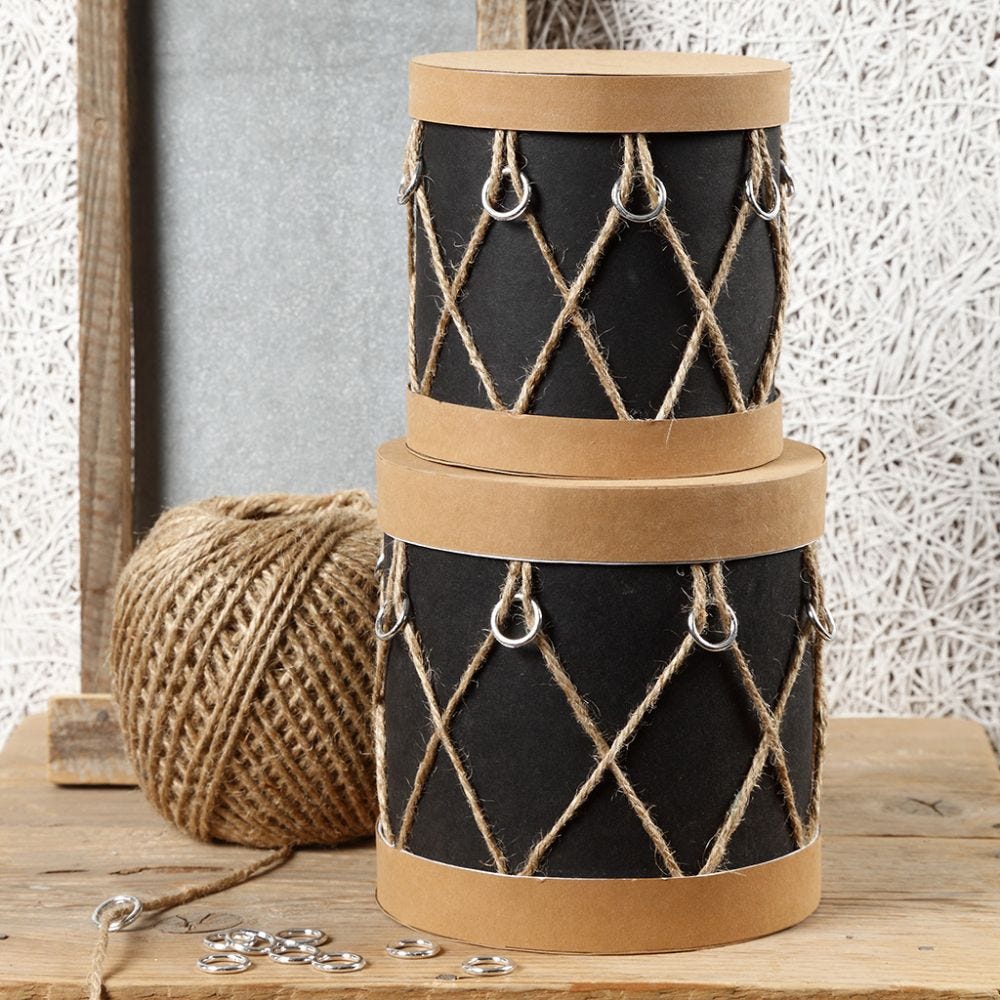 How to do it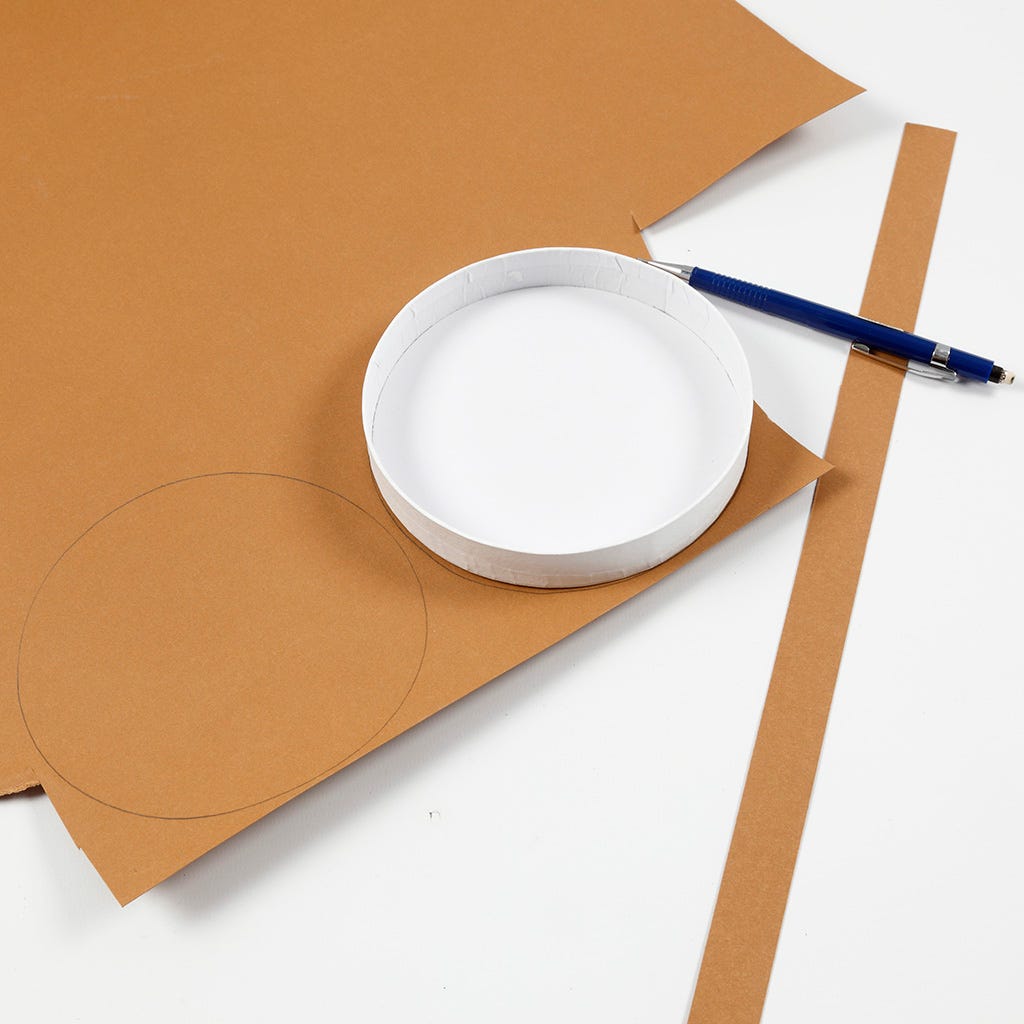 1
Copy the outline of the bottom and top of the papier-mâché drum box onto faux leather paper. Cut out the circles. Measure the circumference and width of the edge of the bottom and top. Add another 1.5 mm onto the width. Draw two strips with these measurements onto the faux leather paper and cut out.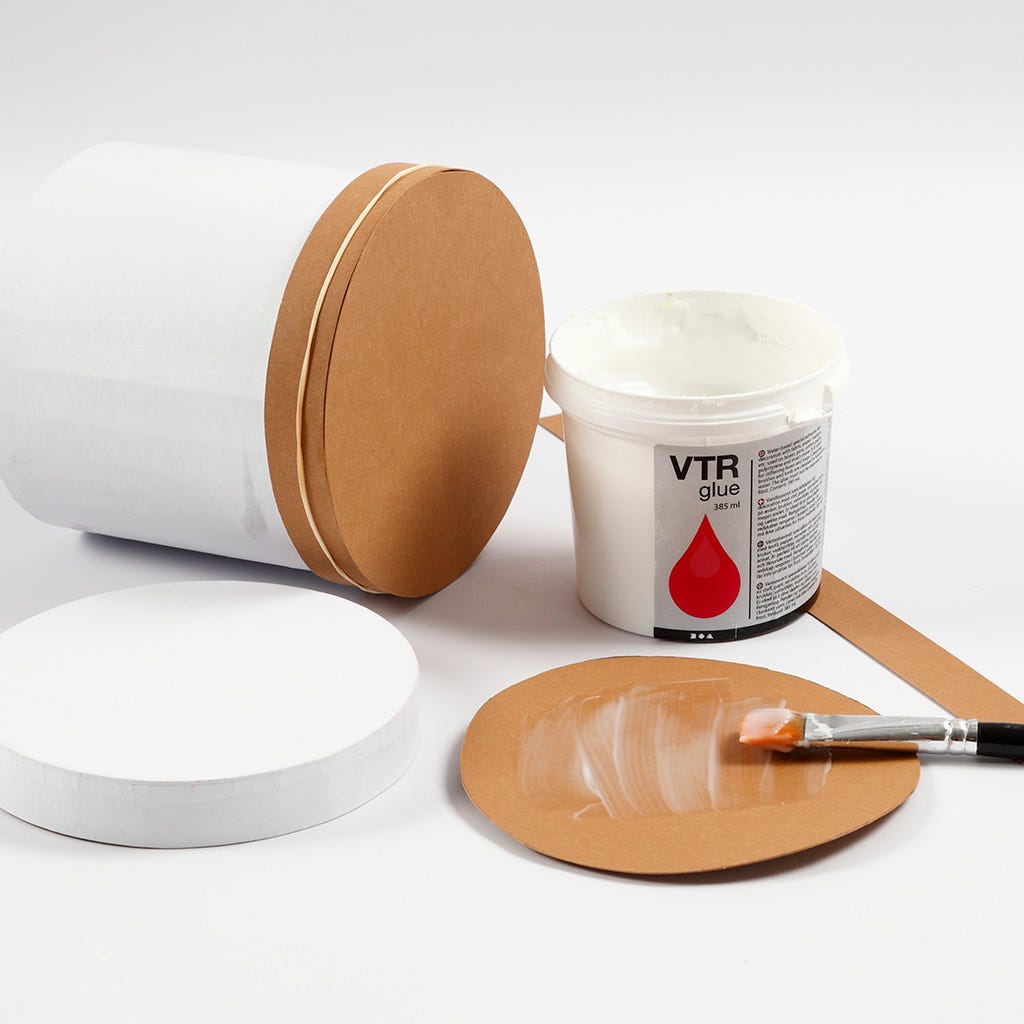 2
Glue on the faux leather paper parts using VTR Glue. Apply glue to the faux leather paper as well as the drum box because the faux leather paper is very absorbent. You may keep the faux leather paper in place with an elastic band whilst the glue dries.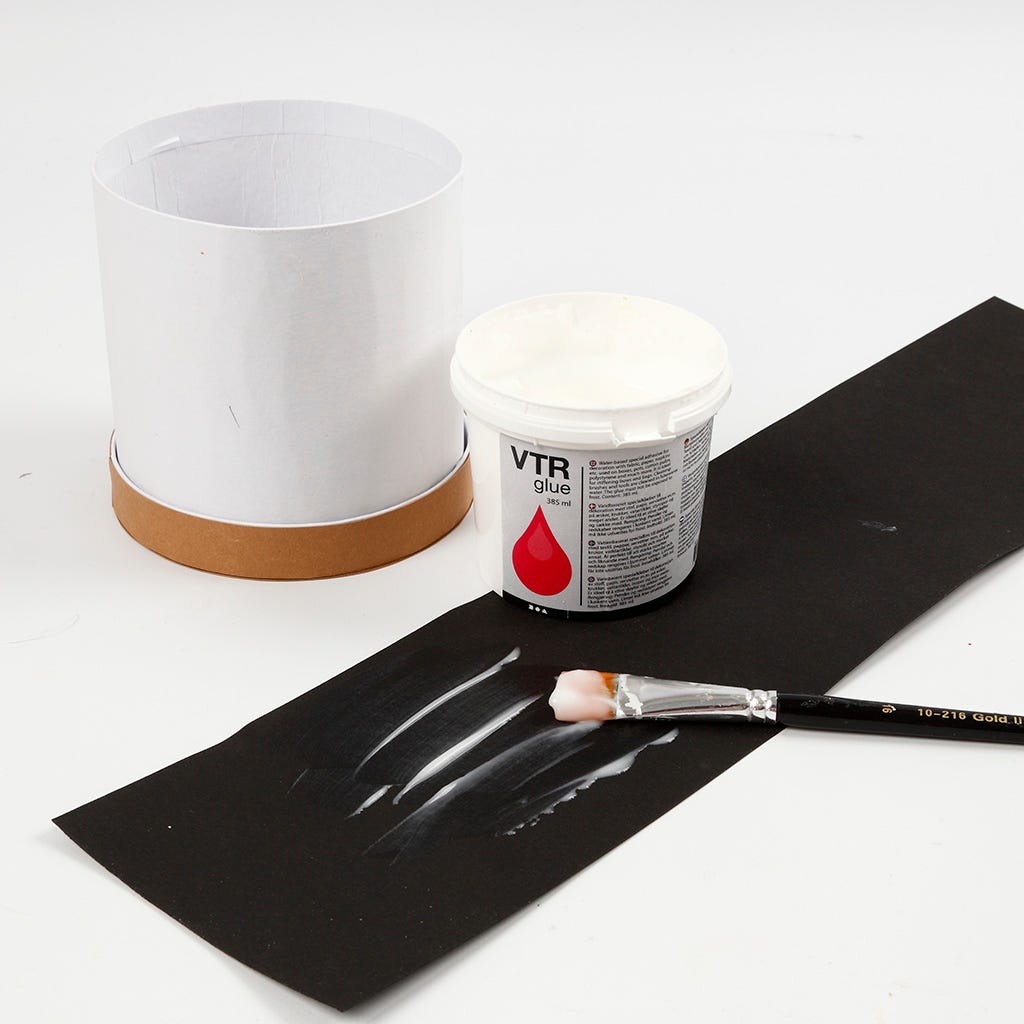 3
Measure the circumference of the drum. Put on the lid and measure from one edge to the other (top to bottom). Add another 1 cm to the measurement. Cut a piece of black faux leather paper according to the measurements. Apply VTR glue and attach the faux leather paper onto the drum. Slide the paper down under the bottom edge so that no white edge is showing.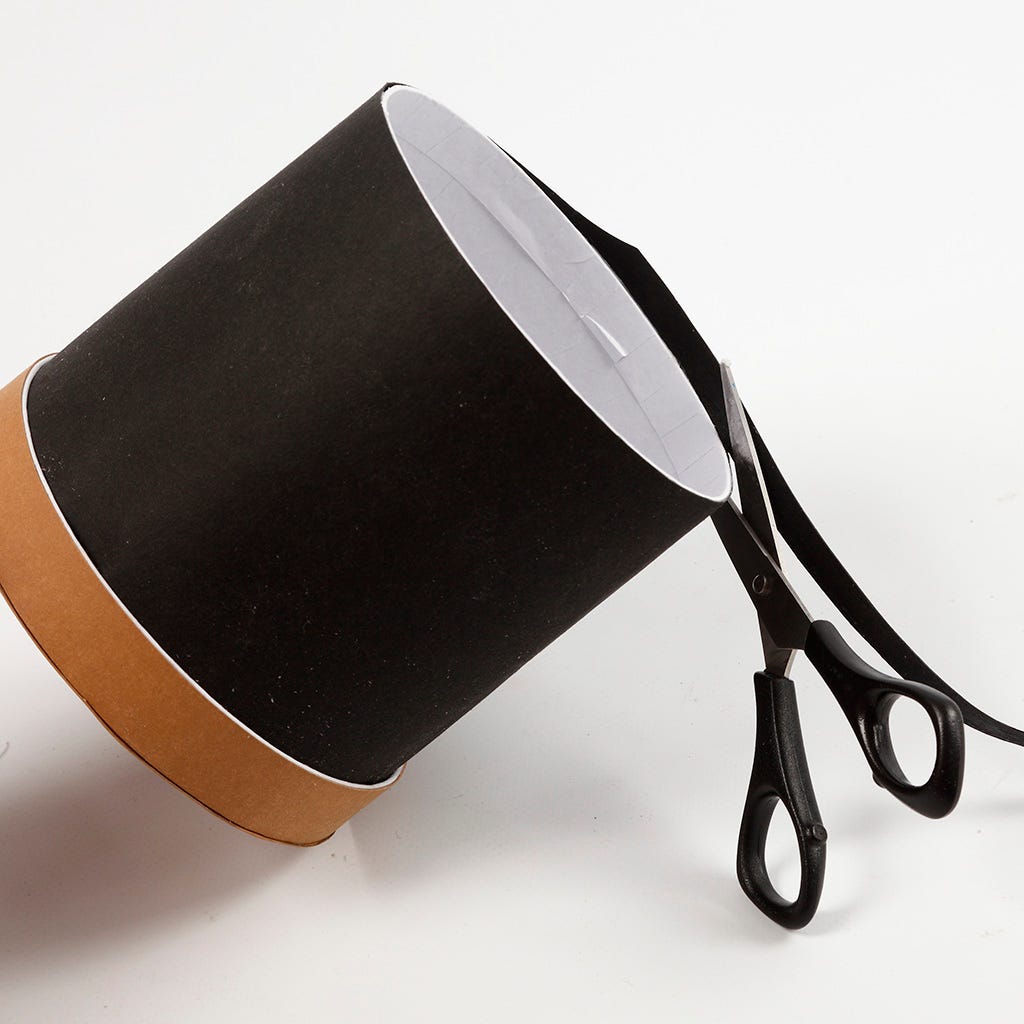 4
Trim the excess faux leather paper at the top.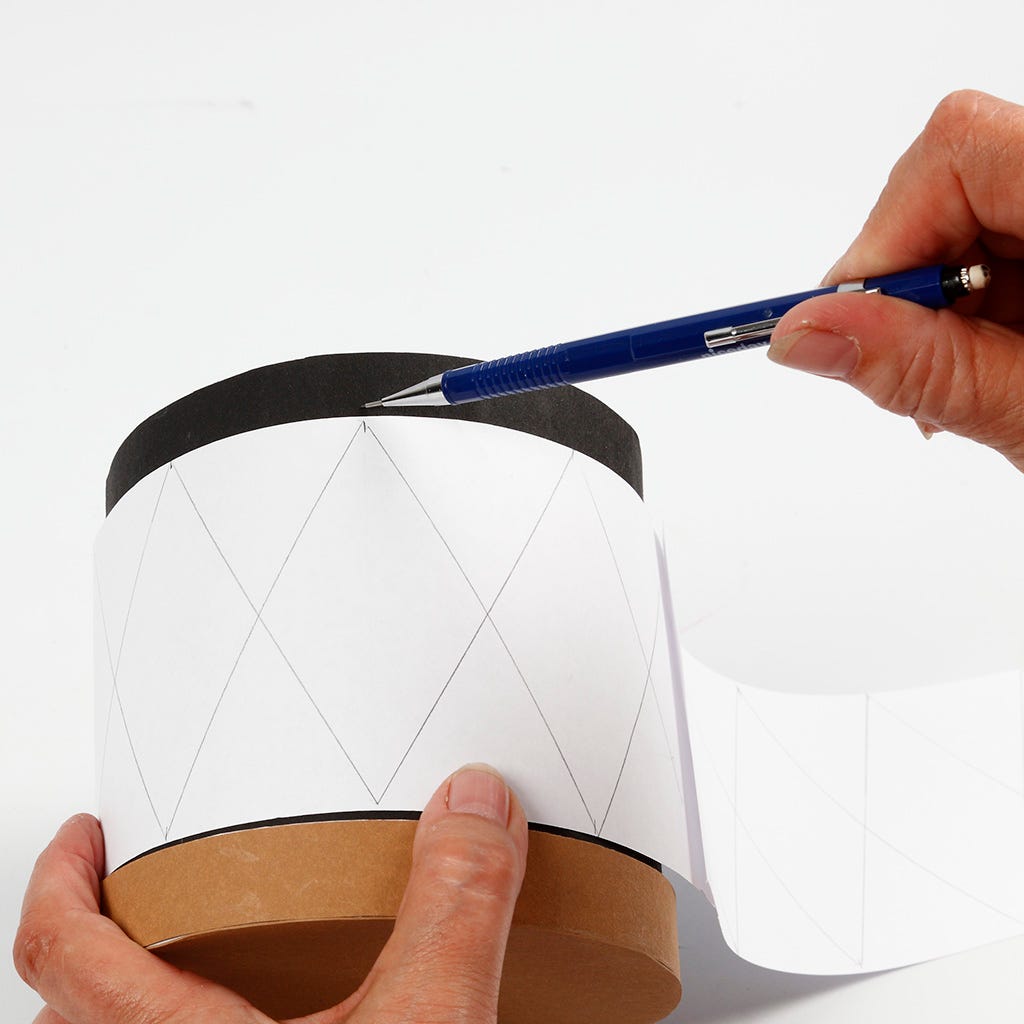 5
Cut a piece of white paper matching the circumference of the drum (the circumference of the large drum box is 40 cm). The length is measured from edge to edge (top to bottom) between lid and bottom. Draw a pattern as shown in the photo, so that there are 8 equal squares in total. Mark the points at the top of the box so you can make holes.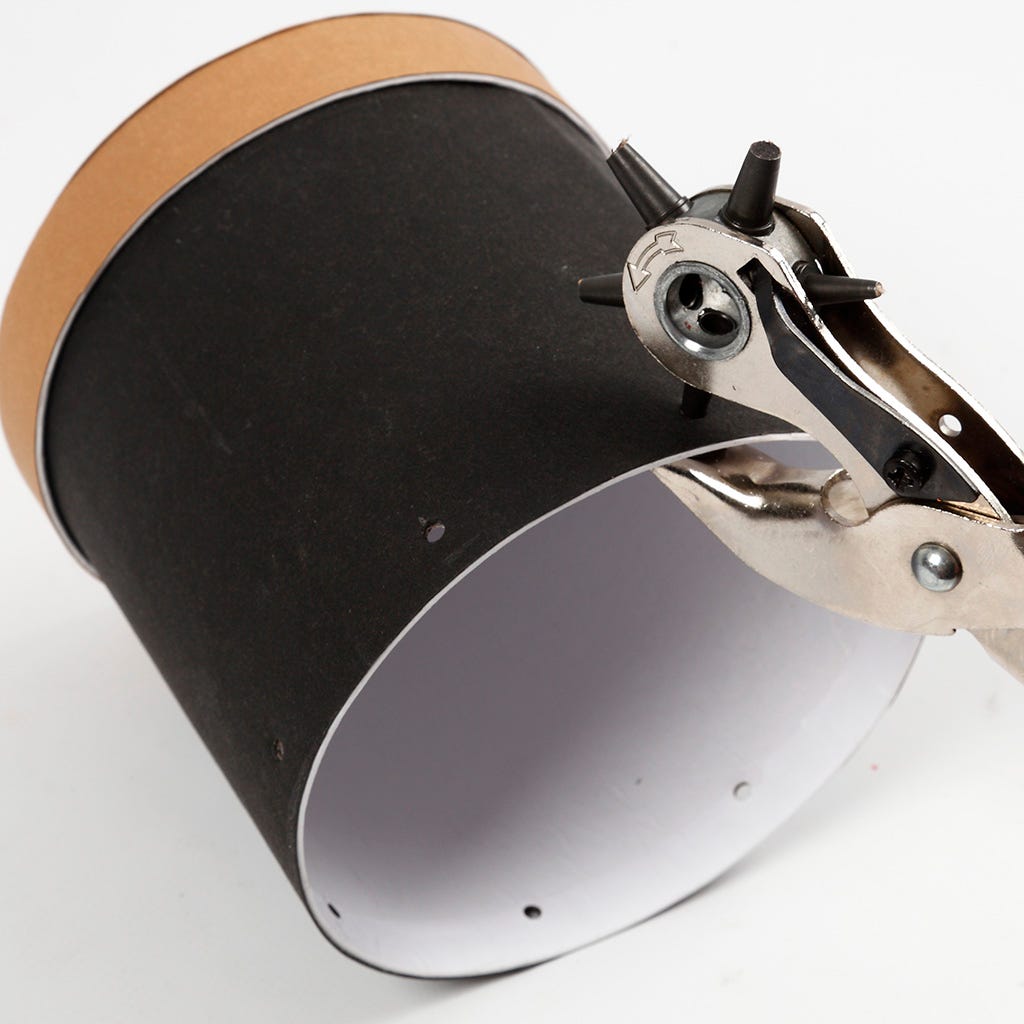 6
Make holes at the markings using revolving hole punch pliers.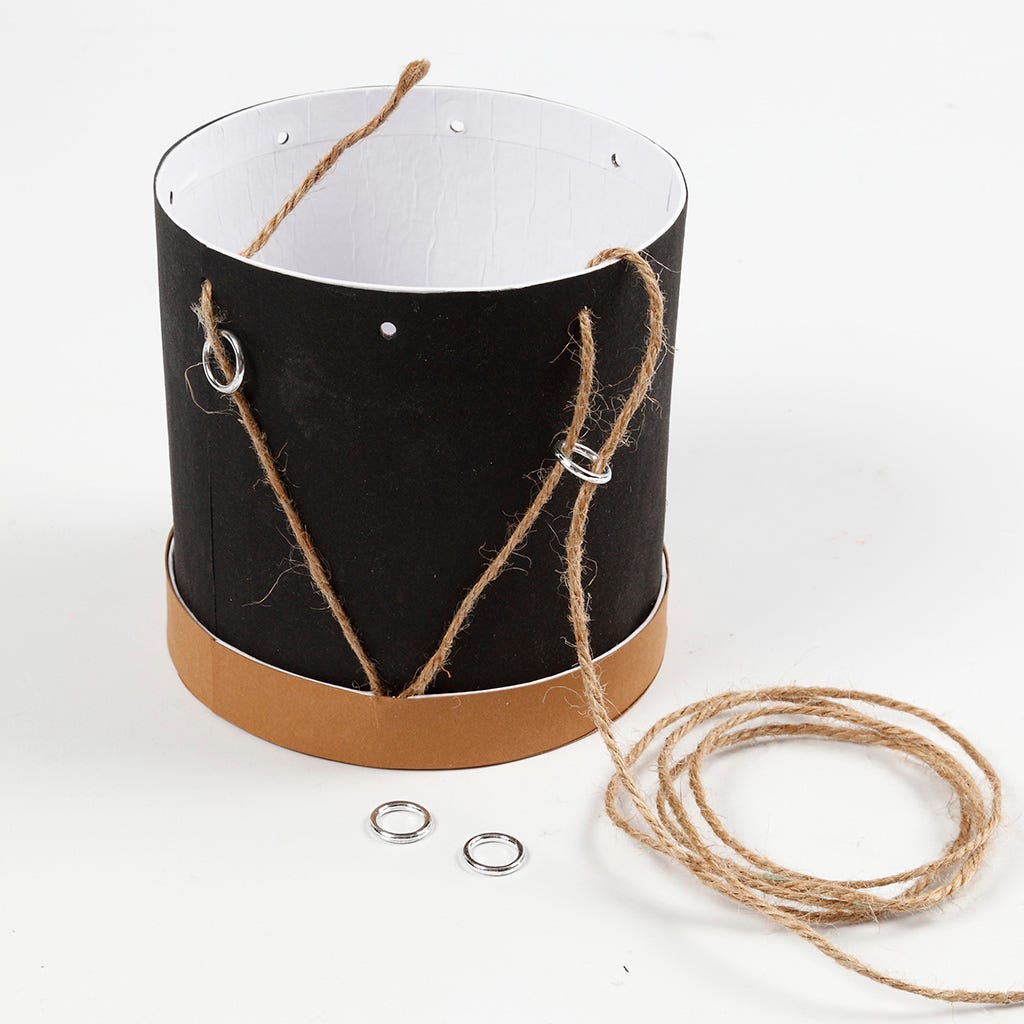 7
Cut 1 m of natural twine and apply a bit of VTR Glue at one end. Feed the twine through a hole from the inside and tie a knot on the inside of the drum box. Thread a ring onto the twine. Attach the twine at the bottom of the drum box (see the next step). Thread another ring onto the twine and feed the twine through every other hole as illustrated in the photo.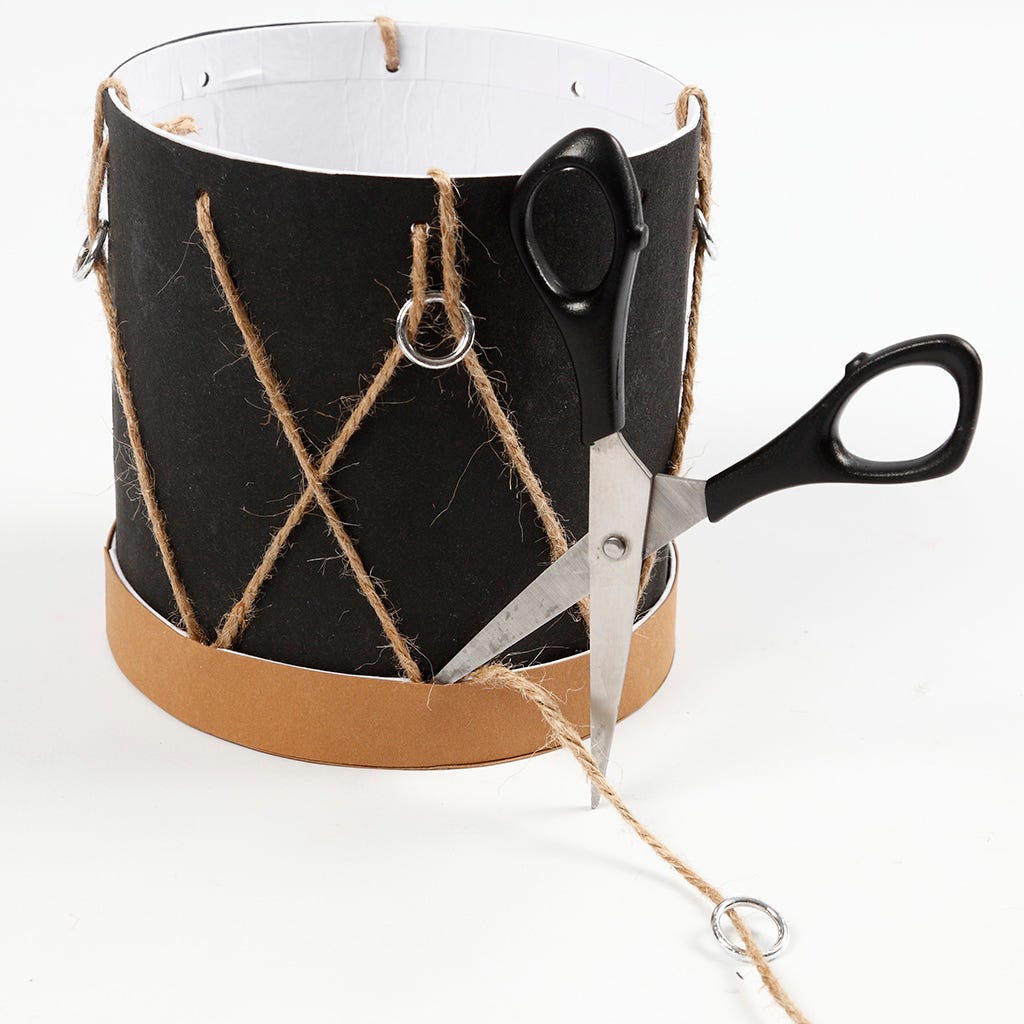 8
Attach the twine at the bottom by pushing it down behind the edge with a small blob of glue. You may use the points of a pair of scissors. Tie the two twine ends together once you have gone all the way around the drum box. Cut another 1 m piece of natural twine and attach this in the same manner as described above through the empty holes.