A Hair Clip with with sewn-on Wax Beads
Make your own hair accessories by sewing wax beads onto a hair clip; wax beads are sewn together and then attached onto a hair clip using double-sided adhesive power tape. How to do it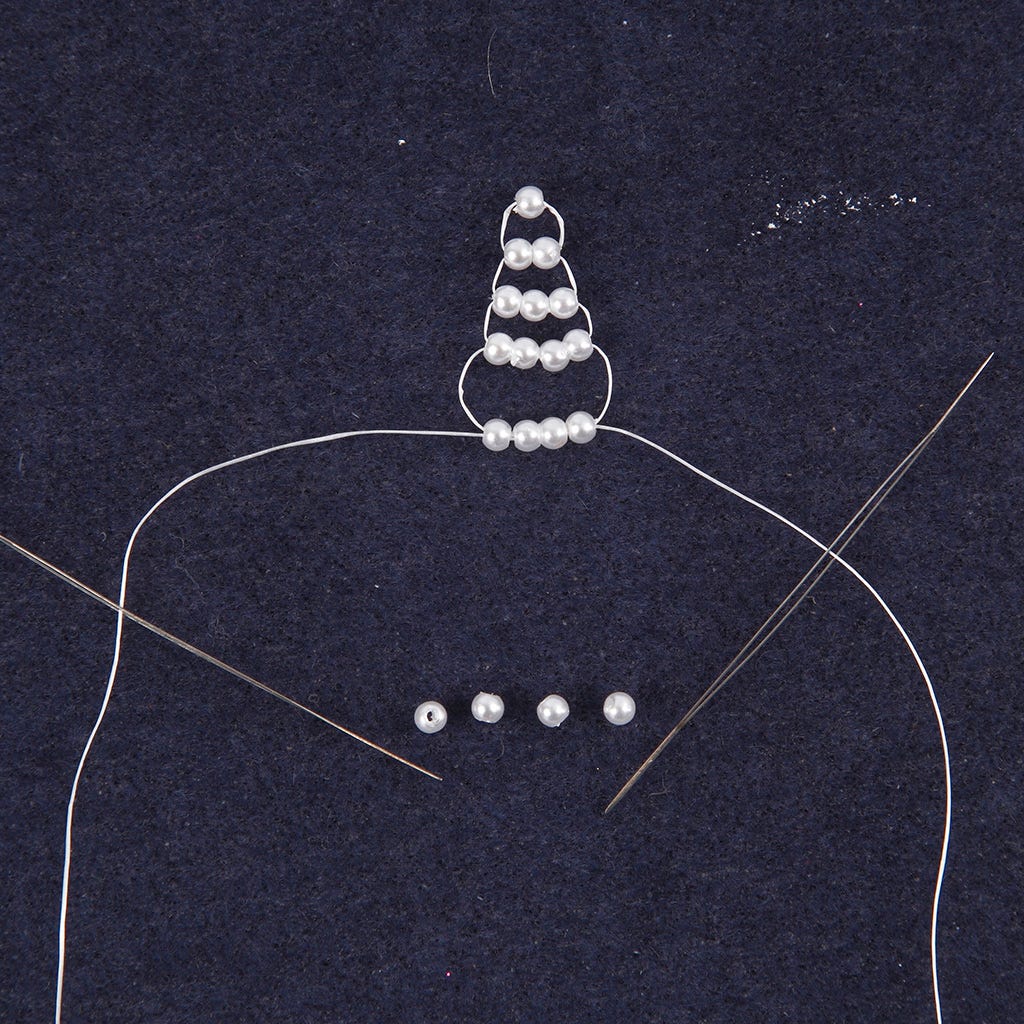 1
Cut a 90 cm piece of jewellery wire. Thread a bead onto the middle of the wire. Sew a row of two beads and a row of three beads by sewing through the hole in the beads with two beading needles from each side. Now sew 26 rows of beads where each row contains four beads.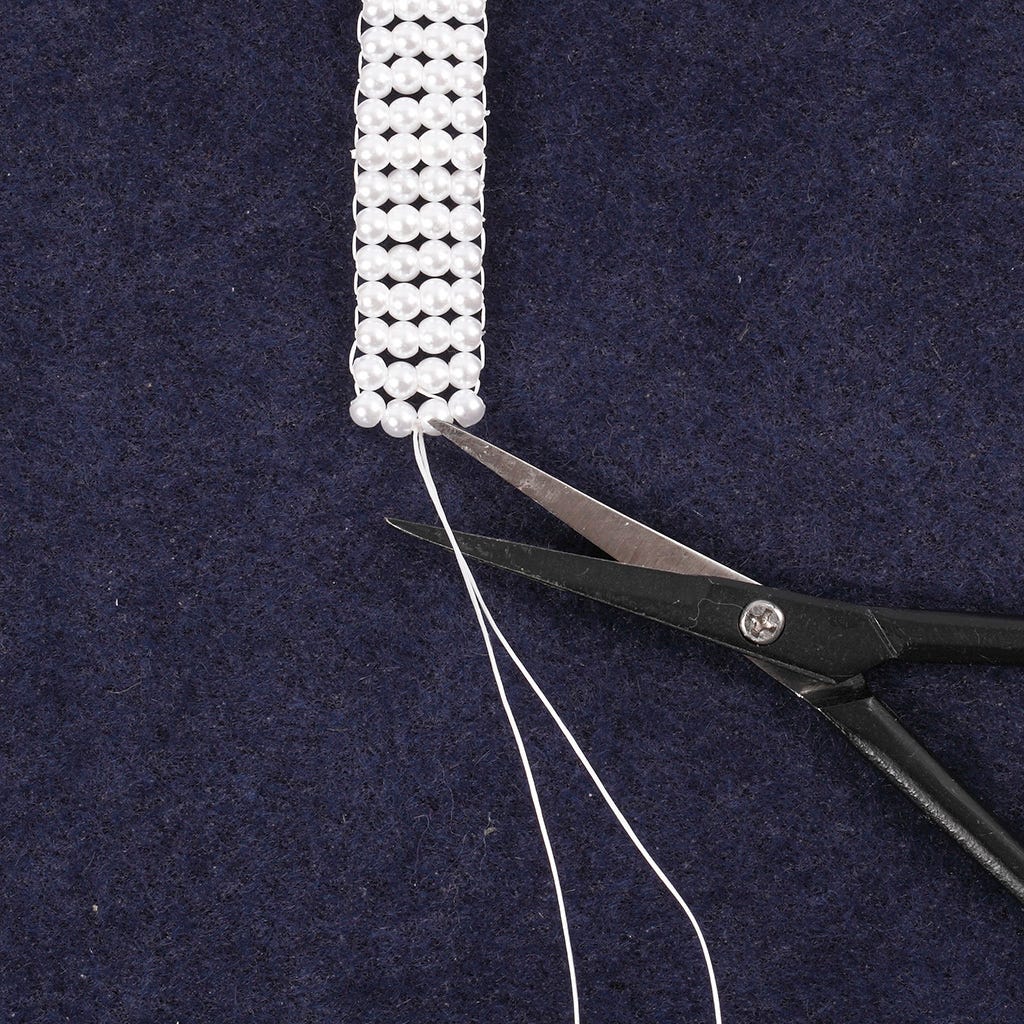 2
Thread two beads onto each wire on the 27th row and tie a knot in the middle.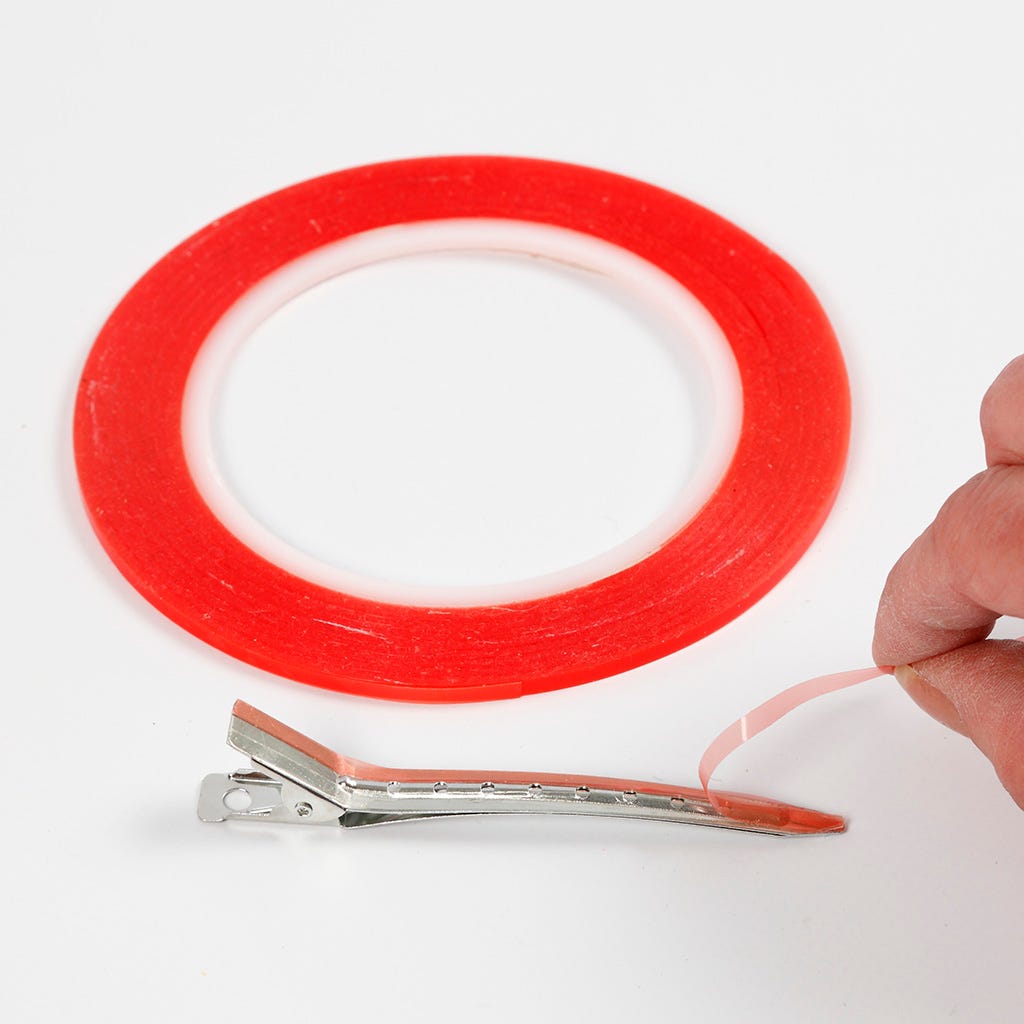 3
Attach double-sided adhesive power tape onto the hair clip.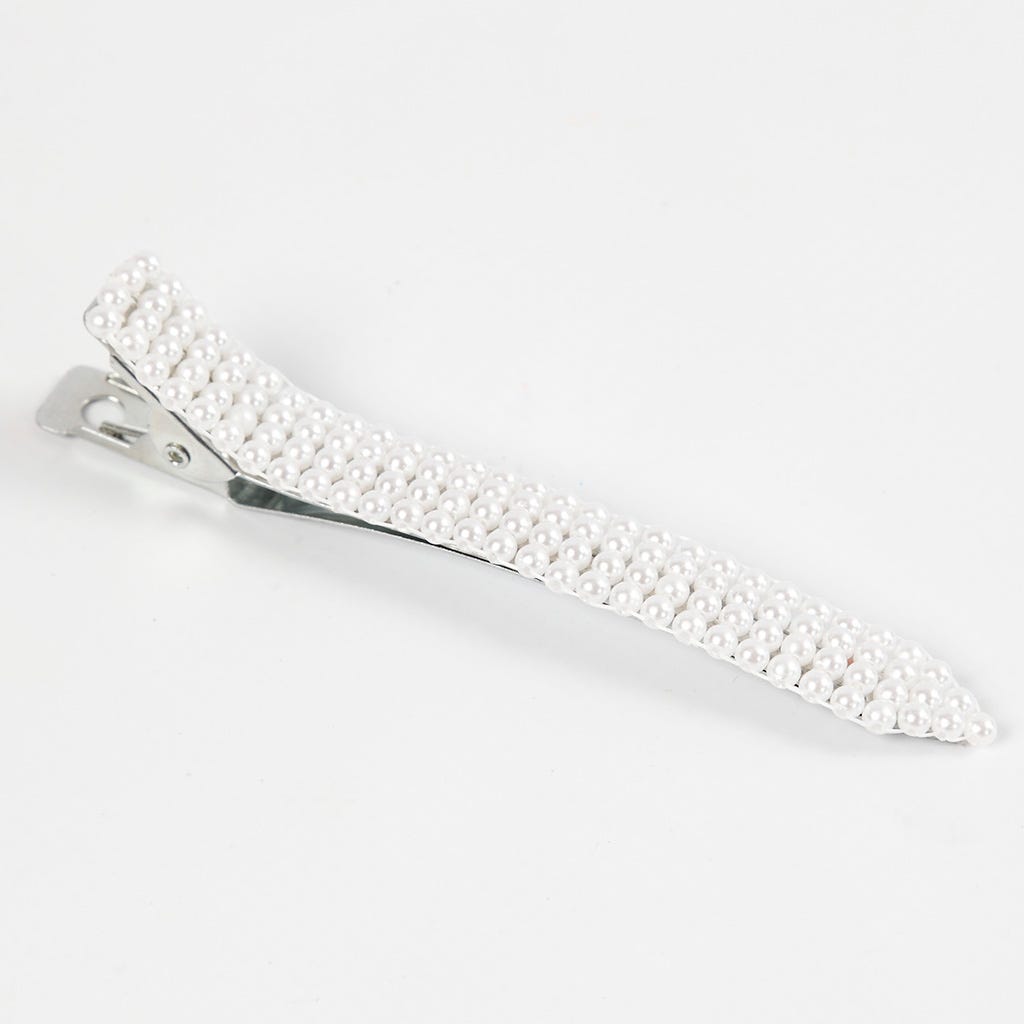 4
Push the finished bead section onto the hair clip.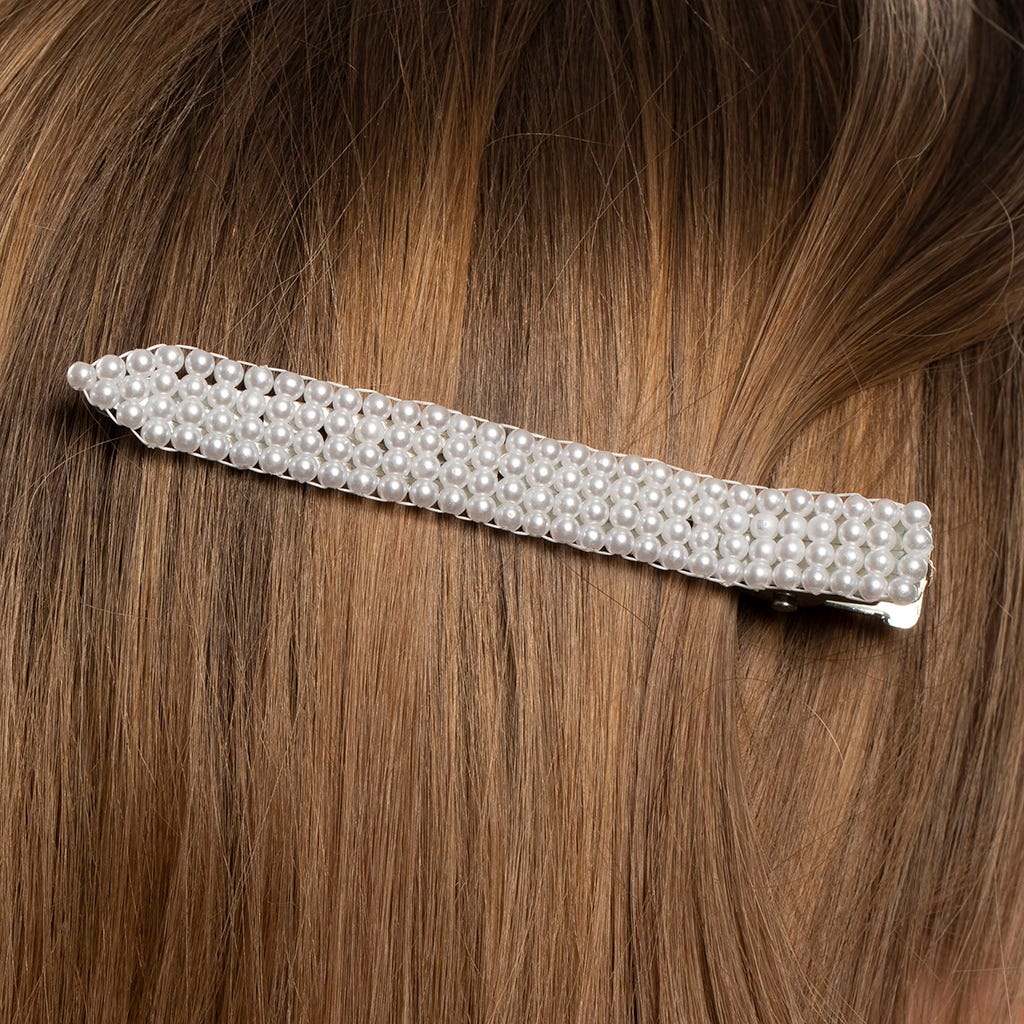 Copyright © 2013-present Magento, Inc. All rights reserved.