Make small bobbin elves by wrapping decorative ribbon or raffia around bobbins. Glue on wooden heads and model hats, clothes, beard and accessories with Silk Clay and Foam Clay. How to do it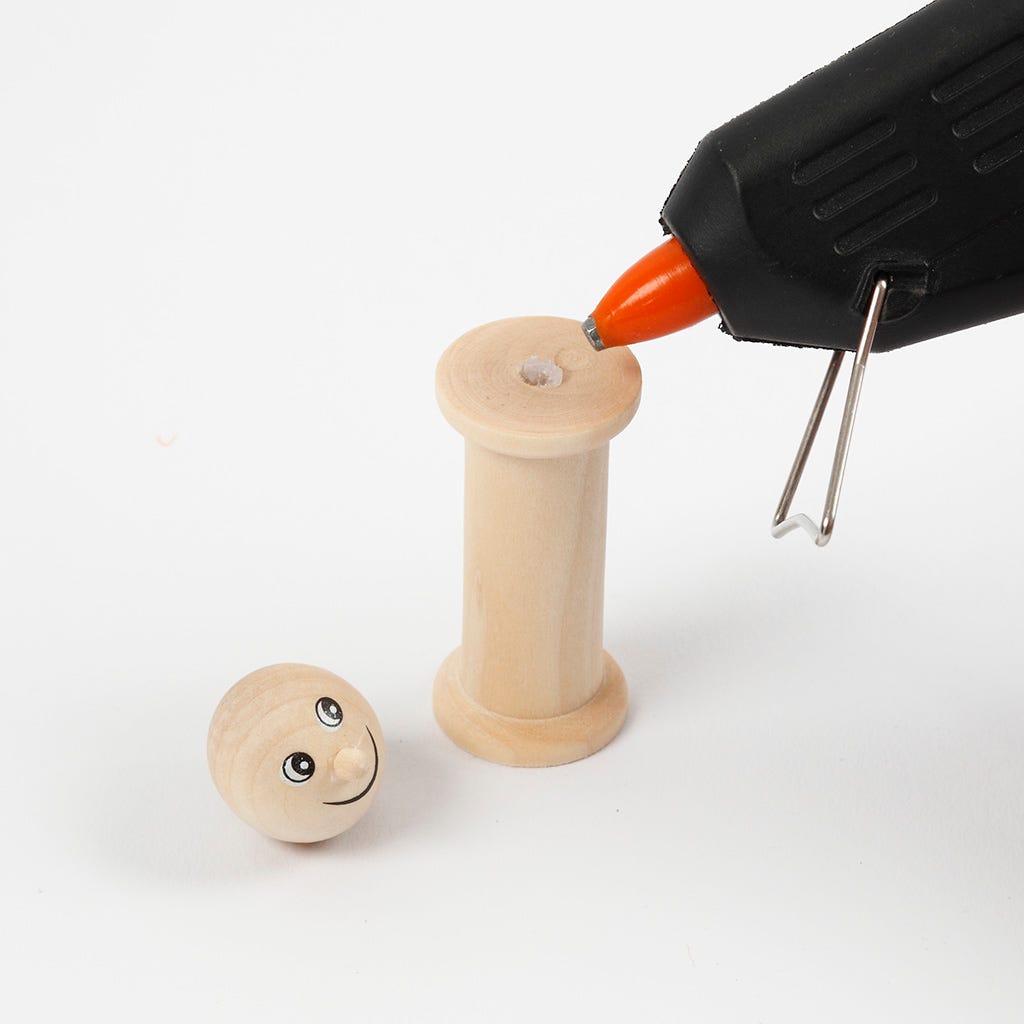 1
Glue a wooden head onto the bobbin.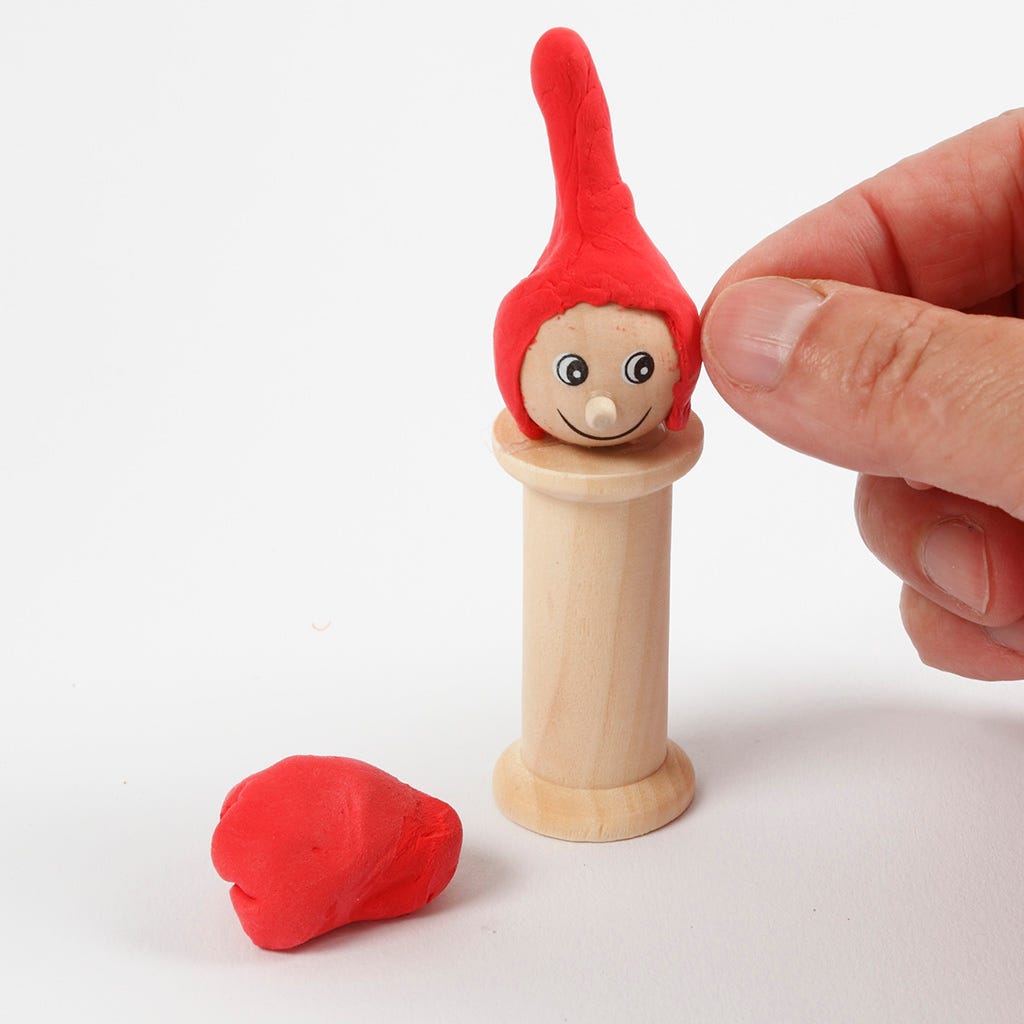 2
Model the elf's hat directly onto the wooden head using red Silk Clay. NB: You may make hair for the elf from a bit of untwisted natural twine glued onto the wooden head with a glue gun prior to modelling the elf's hat.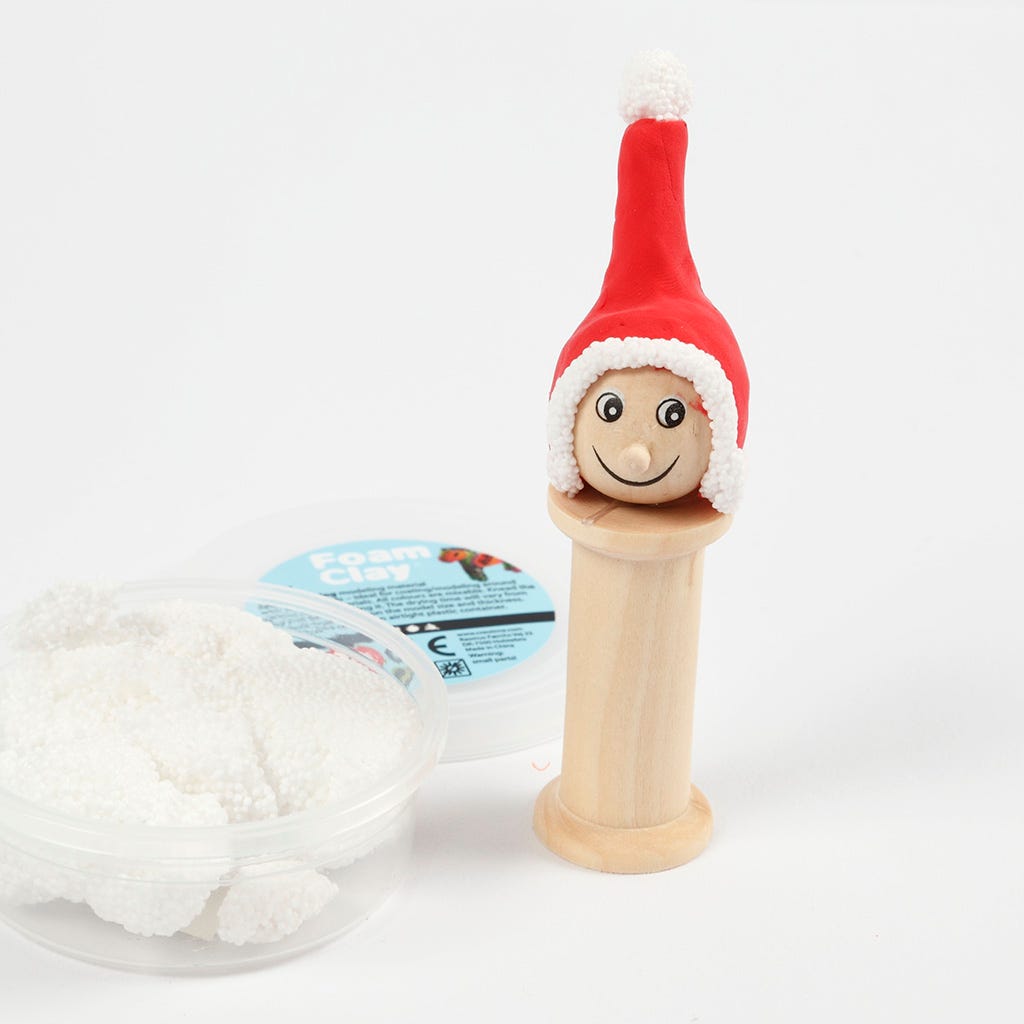 3
Make the elf's hat border and the tassel from white Foam Clay.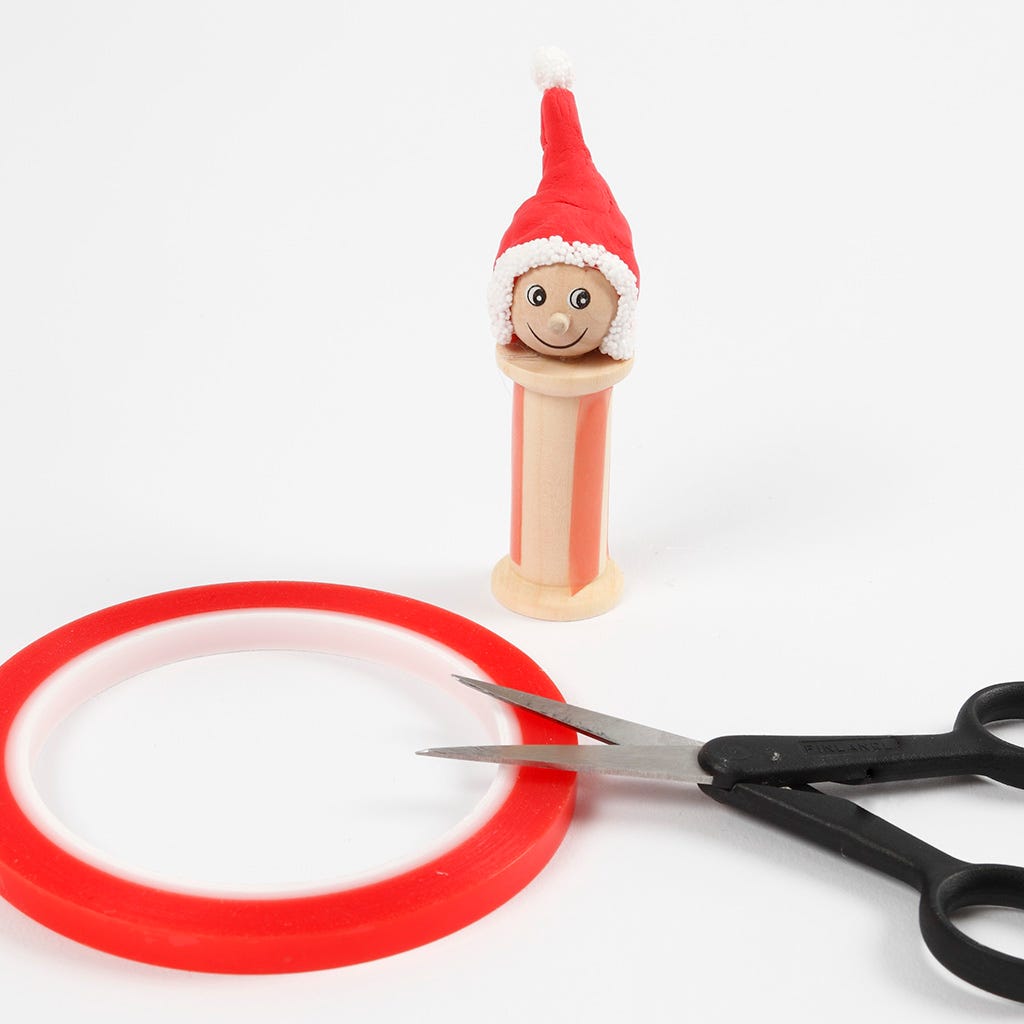 4
Attach three pieces of double-sided adhesive tape onto the bobbin as shown in the photo. Remove the protective film from the double-sided tape.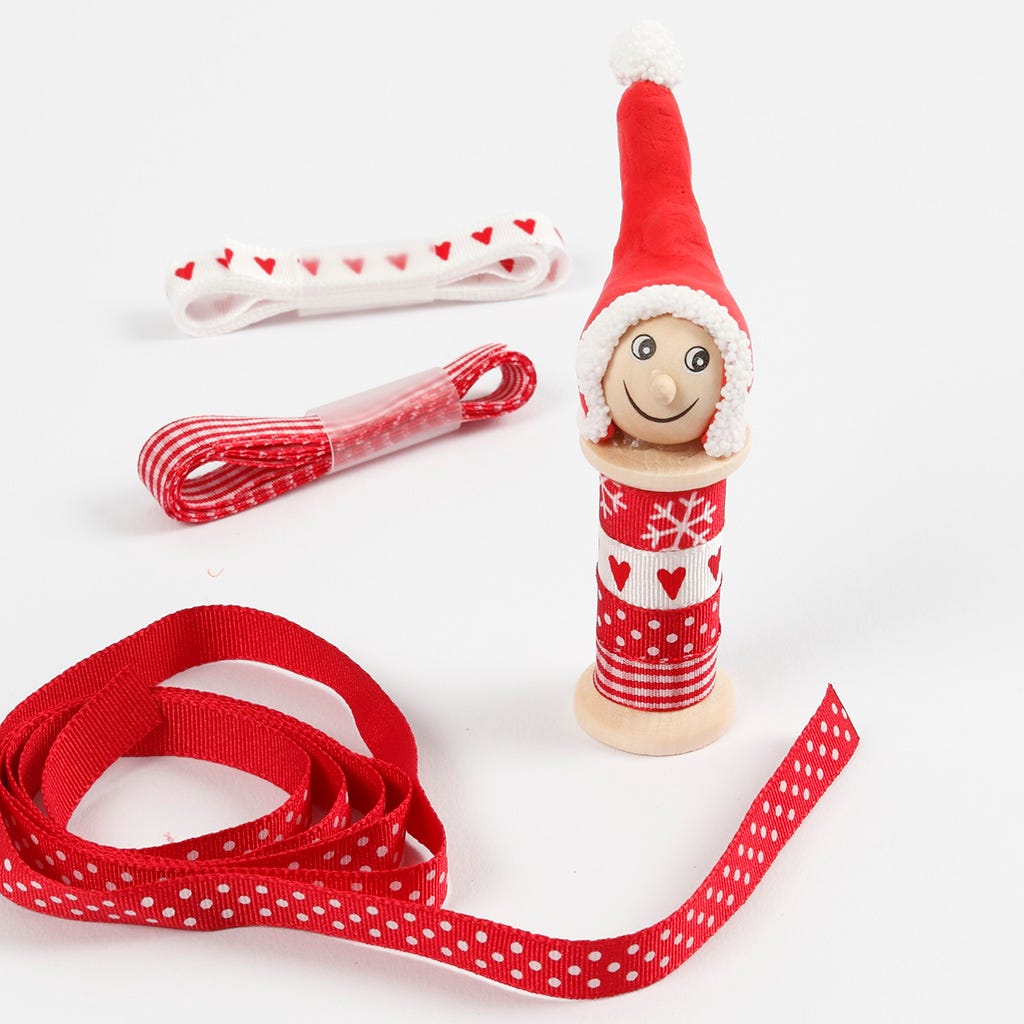 5
Wrap decorative ribbon, raffia or a different material around the bobbin, securing it with the tape. Alternate for example by tying knots, gluing on buttons or wooden discs or other decorations.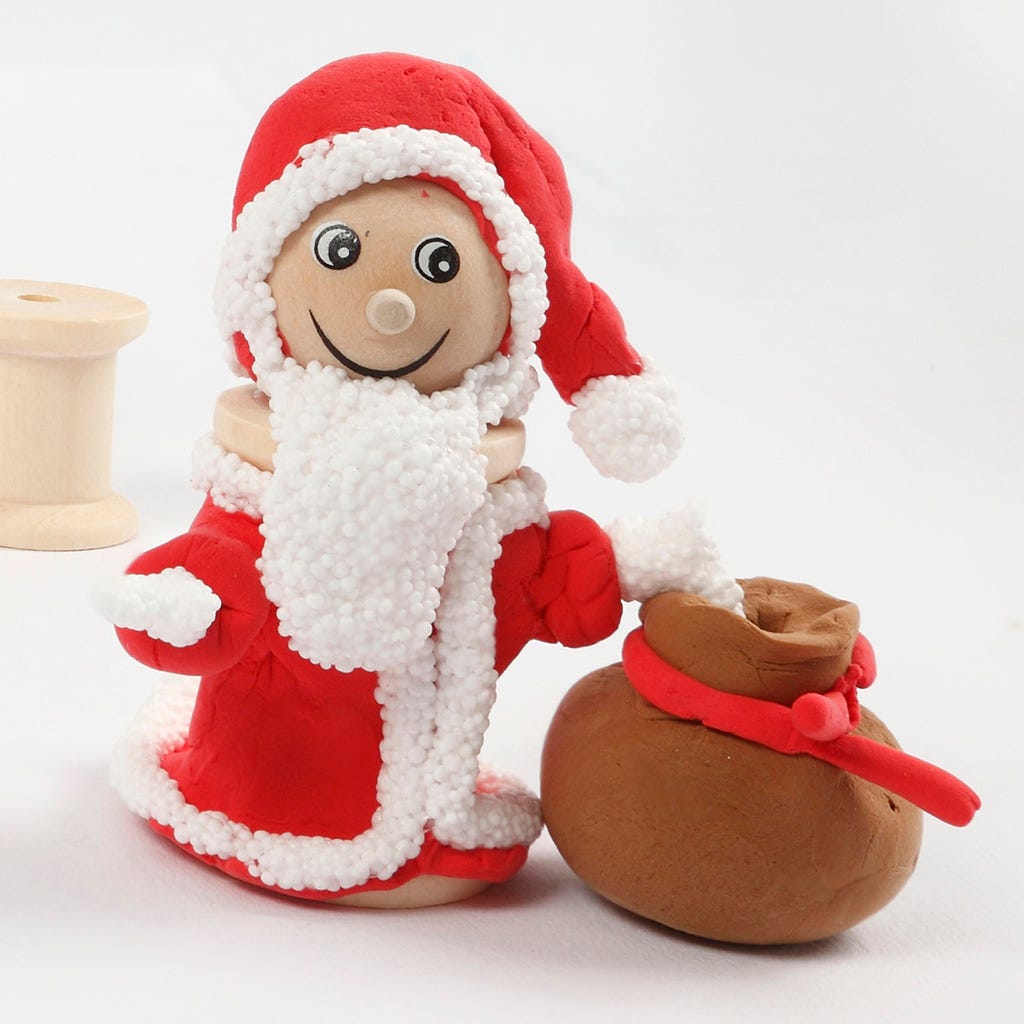 6
Model Father Christmas' suit onto the bobbin using red Silk Clay and decorate with white Foam Clay which we have also used for the beard. Model Father Christmas' sack from brown Silk Clay.