Father Christmas from Bonsai Wire and Gauze Bandage decorated with Pom-poms
This Father Christmas is shaped from bonsai wire and then covered with gauze bandage. The figure is then painted with Plus Color craft paint and decorated with pom-poms.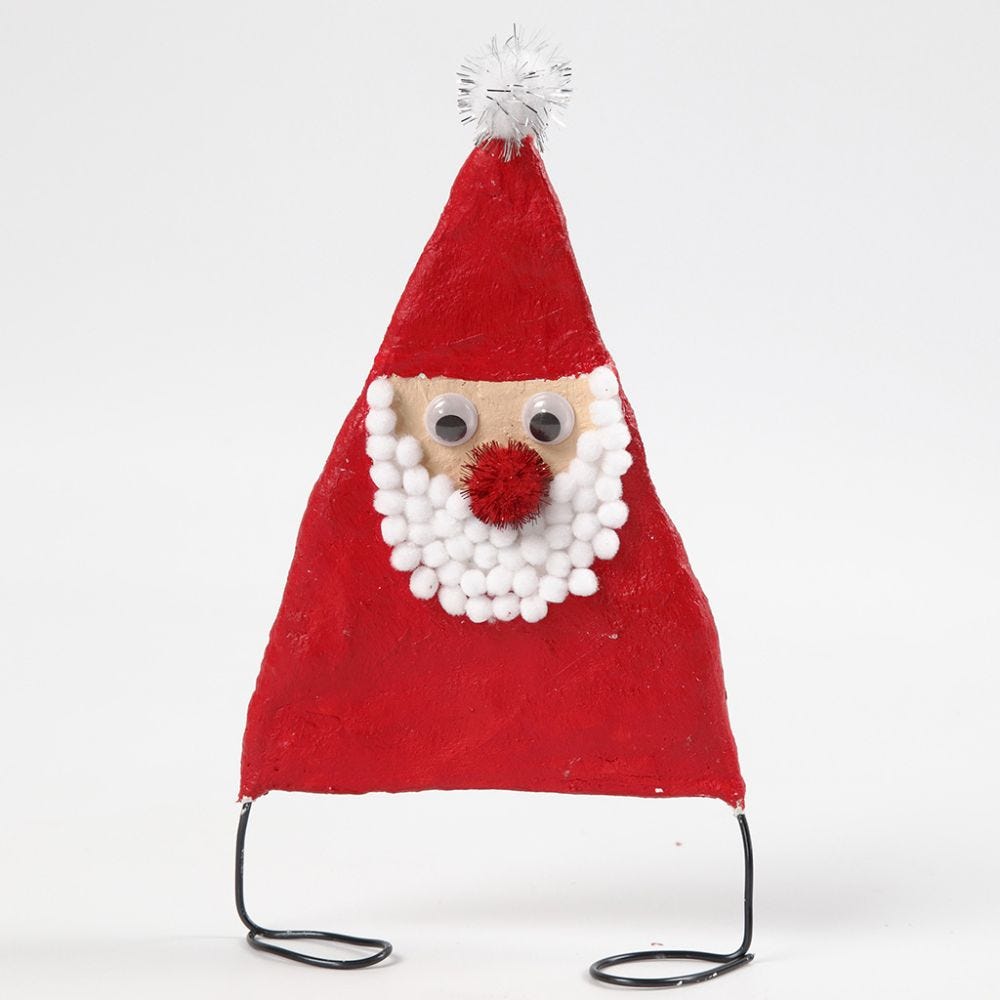 How to do it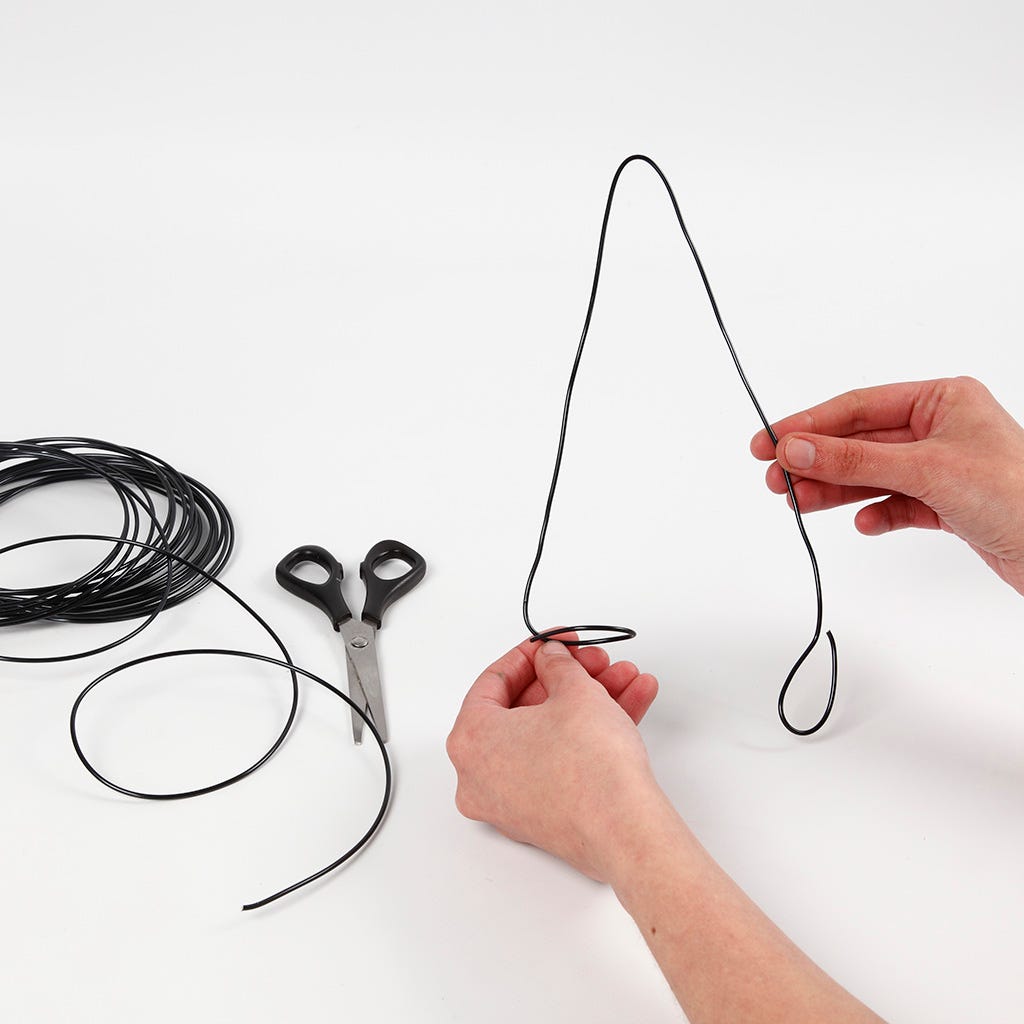 1
Shape the bonsai wire into a triangle with two feet as shown in this picture. It's easy to shape the bonsai wire and to cut it with an ordinary pair of scissors.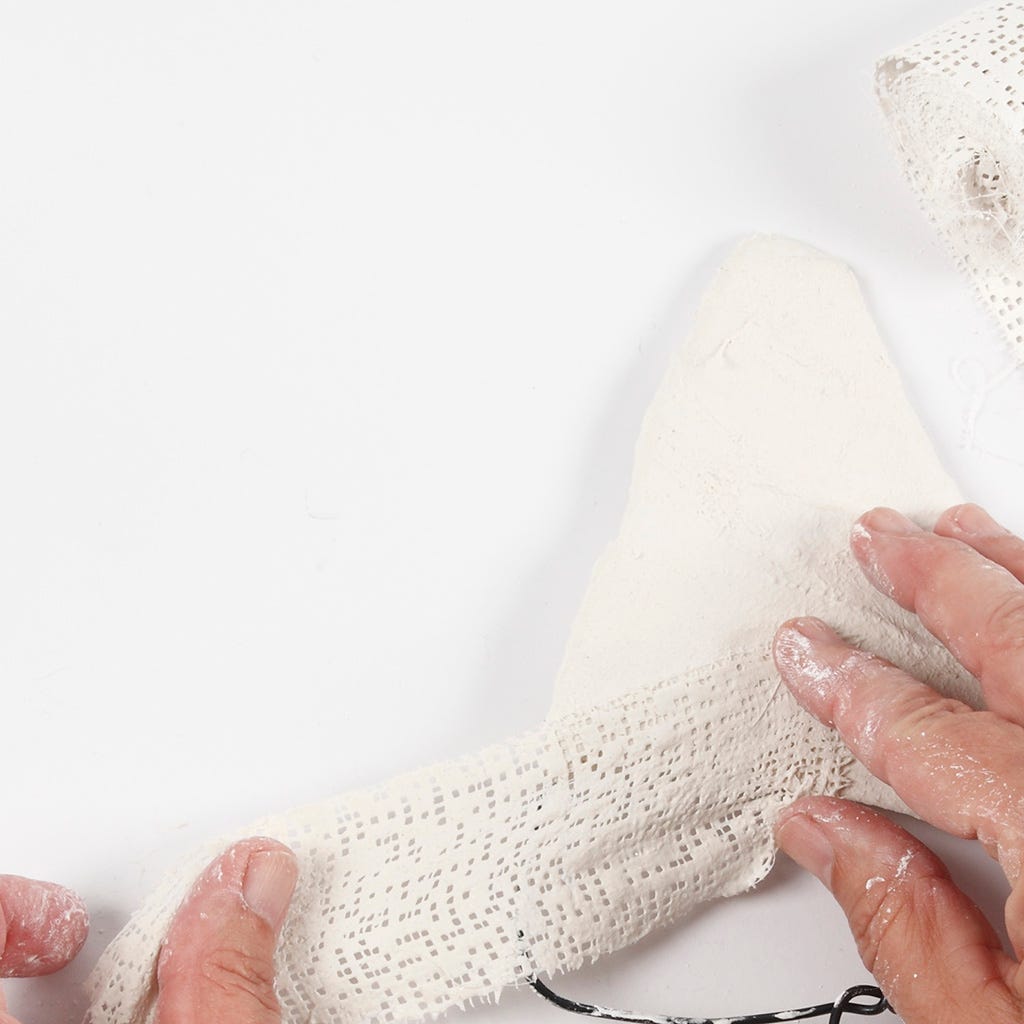 2
Soak the gauze bandage in water and let the excess drip off. Wrap it around the triangular shape. Do not cover the legs with gauze bandage.
3
Paint the hardened gauze bandage shape with Plus Color craft paint.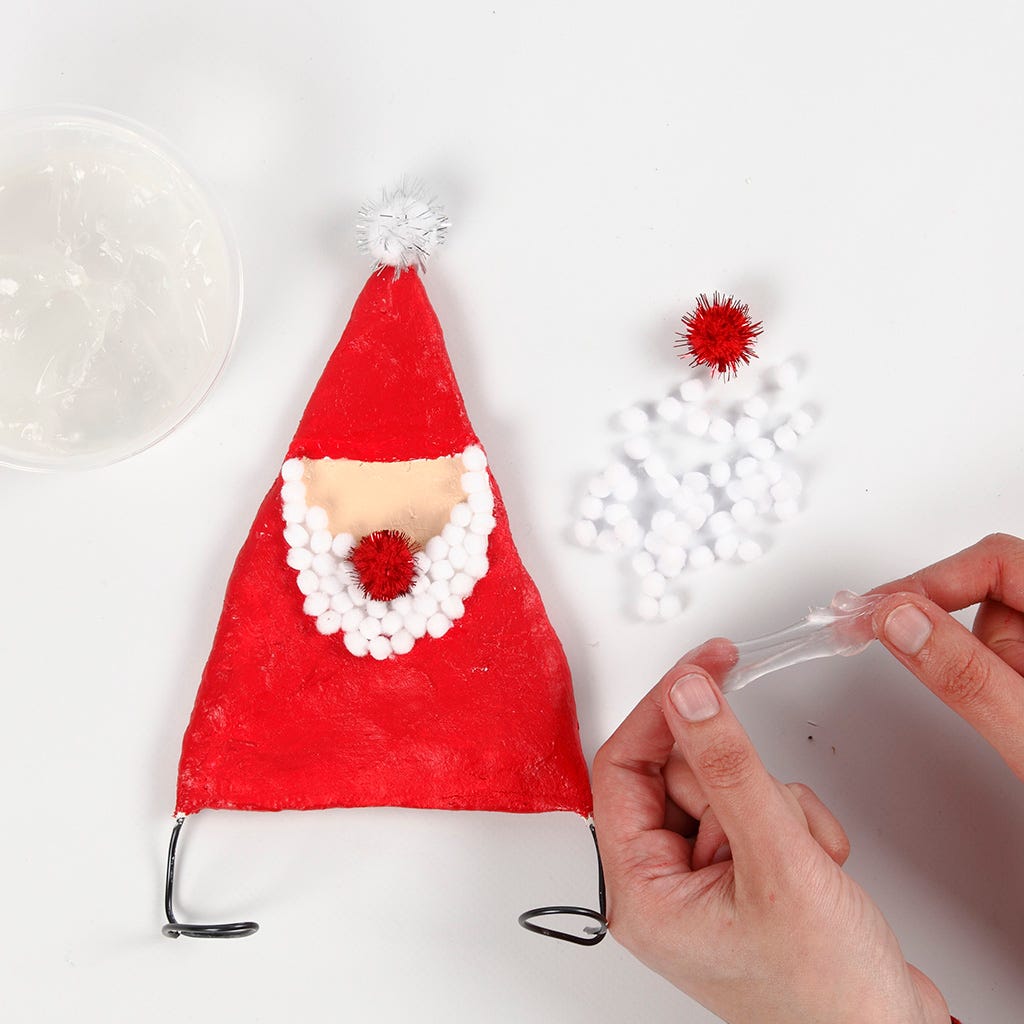 4
Attach the pom-poms with Sticky Base; attach a small blob of Sticky Base onto the figure and then place a pom-pom onto the Sticky Base. The small white pom-poms are used for the beard. Use the large pom-pom for the nose and for the top of Father Christmas's hat.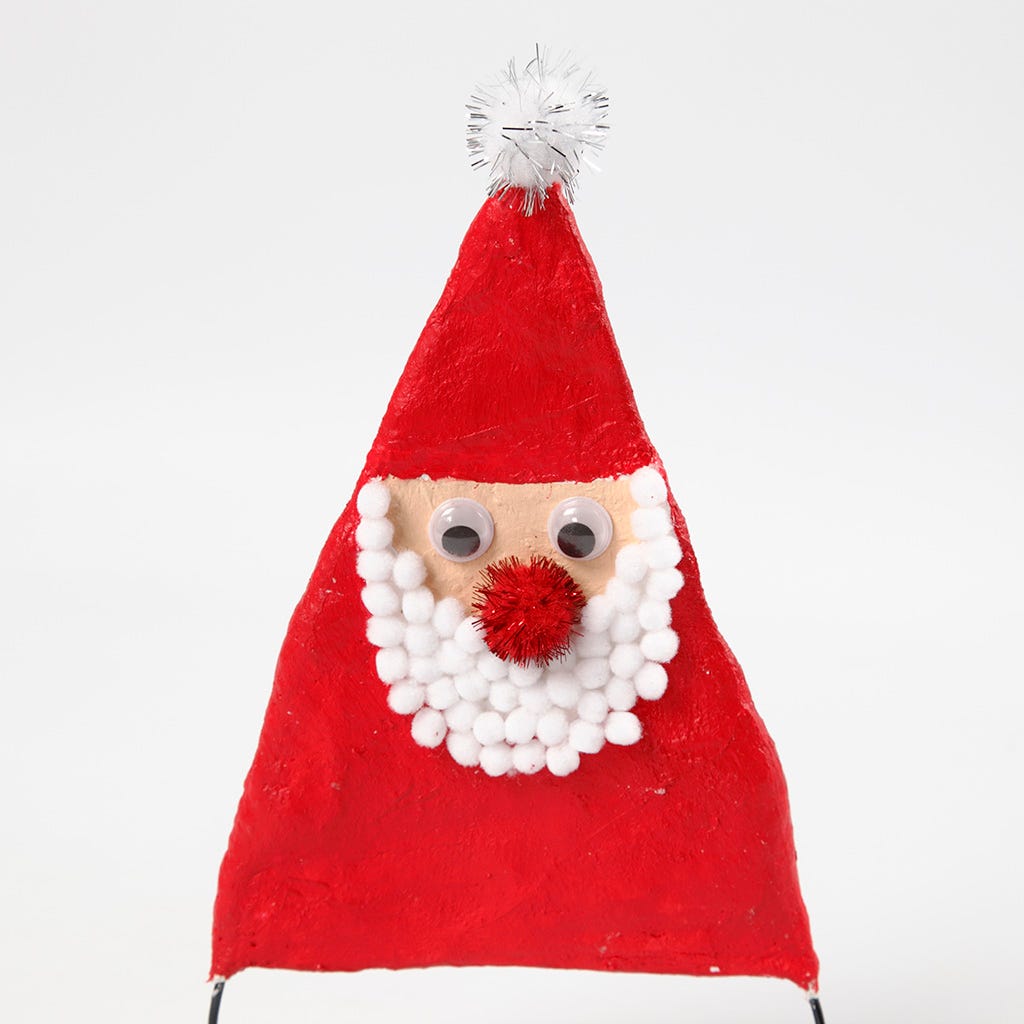 5
Finish by attaching the googly eyes with Sticky Base using the same technique as for the pom-poms.
I'm shopping as
b2c incl. tax
b2b excl. tax
b2g excl. tax
Go back
I'm shopping as
Continue as guest
Copyright © 2013-present Magento, Inc. All rights reserved.